Hussain Zaidi: I wouldn't be here if it weren't for my time at Ameriprise.
Brooke's Note: Financial planning software loves a whiteboard. Why else would Northwestern Mutual and Fidelity pay $250 million for planning firms, LearnVest and eMoney, respectively? inStream raised $15 million. NaviPlan got snapped up. So Hussain Zaidi is right place, right time in seeking capital for Advizr -- especially with the blue ocean pitch that I heard yesterday. I could smell saltwater on the breeze by the end of it. But critics I spoke to remained on dry land, pointing out that MoneyGuidePro is running away with the market and that eMoney is no pushover with people loving its dashboard and with Fidelity backing it. Co-founded in 2013 by three B-school buddies, Advizr is young as hell. It's a classic battle with the newbie software firm looking like the massive underdog but with the odds-against pup having none of it.
Franklin Templeton Investments has led a $7-million investment in Advizr, a startup financial planning software company in New York.
The San Mateo, Calif.-based mutual fund company, joined by SEI Advisor Network of Oaks, Pa.; IA Capital Group Inc. of New York; and Fenway Summer Ventures of Bethesda, Md., represent the A round of venture capital invested in the firm co-founded by former Ameriprise financial planner Hussain Zaidi and two business school classmates, Mustapha Baassiri and Jorge Alvarez.
A previous seed round of $4 million included Steve Lockshin, CEO of AdvicePeriod of Los Angeles.
Advizr is working to create the killer app for what it describes as a "blue ocean" software market that exists because the three market leaders in financial planning software -- namely MoneyGuidePro of Powhatan, Va.; Advicent of Milwaukee; and eMoney Advisor LLC of Radnor, Pa. -- were all formed back before an intuitive "digital" mindset could be applied to the planning process.
"The three companies did a great job in the 1990s ... now we're just in very different days so we have a really unfair advantage," he says. See: Cetera's giant software buy shows how eMoney's founder could prove a thorn in the Fidelity side $250 million later.
Zaidi, 41, whose family is from Pakistan but who grew up mostly in New Jersey, is definitely onto something with his strategy even though it comes loaded with steep odds, according to Joel Bruckenstein, producer of the T3 conferences.
"It's one David versus two Goliaths," he says, the Goliaths in question being MoneyGuidePro and eMoney.
Planning avoidance
Zaidi says he prepped for the challenge by living with incumbent software programs as an Ameriprise advisor and Citi/Smith Barney advisor. At Citi, he helped advise around $350 million of assets for ex-pat executives.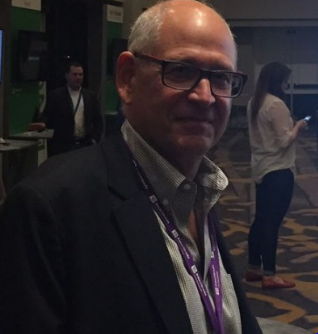 Having come from Ameriprise where planning was emphasized, Zaidi was shocked that Citi had "no planning culture at all." That experience encouraged him not only to compete with incumbents, but to essentially create a new market.
"I wouldn't be here if it weren't for my time at Ameriprise," Zaidi says.
He argues that tens of thousands of financial advisors are avoiding financial planning -- or, almost as bad, just use Excel spreadsheets -- because the learning curve for existing software is too steep.
As proof of that thesis, Zaidi points to a statistic stating that only 3% of advisor clients have a financial plan. Half the clients Advizr sells to have never had any planning software previously, he adds.
"That is really the blue ocean in our space," he says. "That's the problem we're trying to solve."
But the notion of a learning curve for existing planning programs being too much of a challenge for advisors to master is "a bit overstated," according to an executive at a competing software firm who asked not to be named. See: Why an RIA's willingness to get fired by clients is a mandatory mindset -- now especially under the DOL rule
Another industry observer, also requesting anonymity, says that although Zaidi's argument looks good on the whiteboard, it ignores the fact that planning software is notoriously difficult to build and distribute.
"Seven million dollars is nowhere near enough to build all that he articulated and/or to spend enough on the sales effort to help advisors understand the software justifies their investment."
Zaidi counters that his firm is fast lining up enterprise clients like Black Diamond and SEI. He adds that Advizr also has a deal with The Leaders Group Inc., a big Littleton, Colo.-based insurance broker-dealer.
The competitor counters by saying that winning accounts of enterprise clients sounds like a cheap way to reach thousands of advisors with one relationship. The downside is that big enterprises inevitably demand giant investments in software customization.
RIAs, on the other hand, demand a series of endless sales processes, the source adds.
In talks with robos
To illustrate the need for his service, Zaidi points to RIAs who use MoneyGuidePro for planning, eMoney as a dashboard and mint.com for a budgeting tool to cover the spectrum of needs for a client.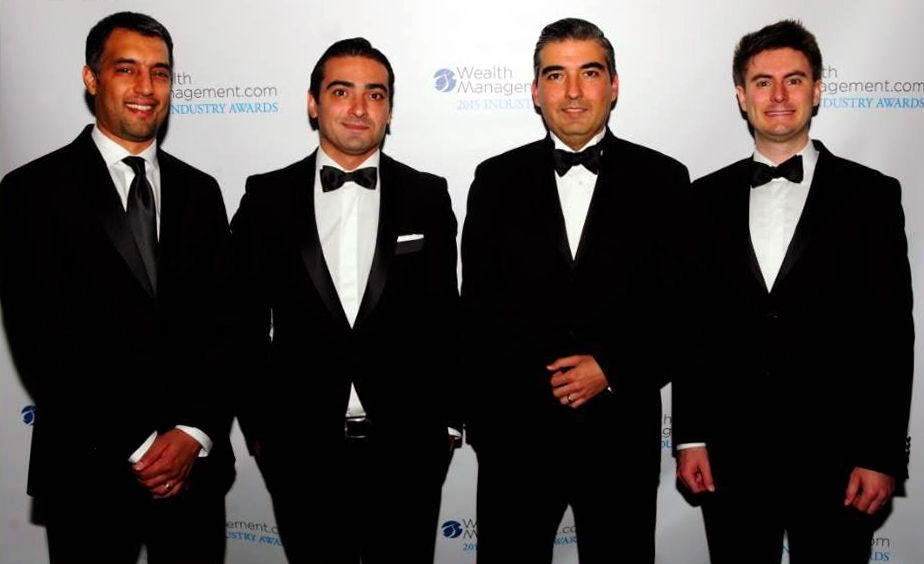 "Another way Zaidi sees Advizr closing the complexity gap is by creating a single software that can be used either on a self-directed basis by clients or with the advisor applying it to the investors while holding their shaking hand." See: Talent exodus at MoneyGuidePro revealed by posting from Mount Kilimanjaro includes two Knulls.
In that vein, Advizr is in talks with multiple robo-advisors to fill their financial planning void, he adds. "We have a strong synergy with robo-advisors," says Zaidi, who adds that he had two conversations with robo-advisor staff earlier in the day. See: Andy Rachleff blasts flesh-and-blood advisors -- even planners -- as Wealthfront returns to offense in robo game after losing ground under former QB Adam Nash.
Staff raids
Yet if Advizr is counting on using its late-market entry as a chief weapon, it will have competition on that score, both anonymous sources point out. Not only are there fairly recent entrants like inStream Solutions LLC of Washington D.C., which have made some headway (see: Why a $25 billion RIA just went with Alex Murguia's startup's financial planning software) but there are also firms like PlanCorp and BrightPlan, with pedigreed execs from Salesforce and Cisco -- albeit with business models that don't compete head on -- that also can make claims to operating from a clean slate.
With its $7 million, Advizr expects to double its staff quickly from 15 to 30 and move into its own offices. It currently occupies a Grind location where it has dedicated office space but shares resources with other small firms. Some of the hires will be engineers. Recent hires by the firm include: Chad Blythe, former MoneyGuidePro sales chief; Rachel Sanborn, former head of user acceptance testing for LearnVest; and Noah Herman, a former financial advisor for Ameriprise and Merrill Lynch. The real reasons Northwestern Mutual paid a reported $250 million for LearnVest
"We are accelerating the buildout of more sophisticated functionality that is expected from our top customers," Zaidi says. One of those top customers, he adds, is Lockshin who is on him constantly to up his game.
Advizr serves 400 RIAs -- all added from 2014 to 2016, Zaidi says.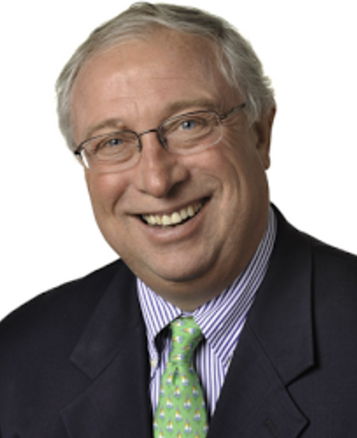 More than 'good enough'
This demand for greater functionality is where Advizr faces a steeper curve than incumbents, the critics assert.
One critic says that MoneyGuidePro "mastered the art of good enough" and that Advizr won't have that luxury.
Still, it is clear that some high-level executives at major, established enterprises are willing to wager at least a small bet that the Advizr vision will prevail over the long haul.
Withrow knows
"We continue to partner and invest in firms that possess the technology and abilities to enhance our distribution, investment performance, and product capabilities," wrote Jenny Johnson, president and chief operating officer of Franklin Templeton, in a release. "This partnership with Advizr reflects our efforts to invest in innovative digital tools and platforms that enable advisors to more effectively cater to investors' needs."
Wayne Withrow, executive vice president and head of SEI Advisor Network, expresses a similar sentiment.
"We have begun tightly incorporating Advizr into the advisor workflows supported by the SEI Wealth Platform," he wrote a release. "In order to assist Advizr in bringing their new financial planning technology to market, SEI has also made a small equity investment in the firm."
Expect to see more legacy players funding these sorts of start-ups, says Elizabeth Nesvold, managing partner of Silver Lane, which served as matchmaker in this deal.
"We increasingly see interest in partnership investing from large institutions such as Franklin Templeton and SEI in the fintech industry."
Her partner, Erika Cramer, managing drector and partner of Silver Lane, added, "Strategic investments are one of a handful of M&A alternatives available to such institutions for accessing innovative technology and talent."
---
---
Mentioned in this article:
---
---
---
Jeff Spears
Advisor trading and support seem to be missing. Without both the software could be amazing but adoption will be low.
Sean Livingston
I have evaluated all 3 platforms within the past 2 months. Advizr has nothing over MGP and eMoney outside of the mobile app. Their planning capabilities are not in the same league as these two providers. All of this sounds good on paper but they seem overly optimistic that they will not run into the roadblocks that established firms have already been through.
brooke southall
Sean, Anything you can add about the mobile app? That sounds potentially important and in keeping with the pitch that they can do certain things better as a late-comer. Thanks, Brooke
Keena Pettijohn
Totally agree that Financial Planning is not the DNA of a traditional advisor and having having the proposal capability of SalesForce, Ease of E Money, and Budget Planning of Mint make this offering a competitive incumbent. Could it be the next Triple Crown of Advisor tools?
Jason
........................................................................................
Stephen Winks
If a software vendor represents they support espert fiduciary duty of a broker, they must be prepared to assume fiduciary l;iability on ebery recommendation the broker has ever made. This is why a large scale RIA is essential in the support of expert fiduciary standing of the advisor. This espert support is not likely going to come from a b/d. SCW
Sean Living
They have a mobile app in the app store that clients can directly download. Unfortunately, this feature sounds much more meaningful than it actually is. I believe all 3 of these players have mobile experiences but Advizr just had theirs updated which essentially just allows clients to log in and view their net worth. Their planning capabilities are still elementary which is the whole idea behind advisors investing in this type of software
Stephen Winks
With fiduciary duty being the threshold one must cross when rendering advice. None of the planning software cited afford a simplifying prudent process authenticated back to statute which supports expert fiduciary standing. Until they do, there are too m any moving parts that must be managed which are beyond the reach of the the individual advisor that would assure professional standing and by extension-adoption. Expert fiduciary standing requires collaboration likely entailing a large scale RIA without the constraints of a b/d. There are no software vendors who can achieve professional standing in advisory services alone. If there were, they would assume fiduciary liability SCW