Jeffrey Friedstein gets a summer break just when he didn't want one.
Brooke's Note: Maybe we'll get the full story of how a Goldman Sachs team blundered into a breakaway brick wall in 2017 when everybody presumably has the blueprints to the wirehouse penitentiary. Grant you there is the possibility that there really were no losers. If this team is being penalized for soliciting clients ahead of leaving Goldman Sachs with a 90-day enforced waiting period then what did they lose? If they simply got forced to do what they were going to have to do anyway, why not give it a go? But a top attorney in breakaway law says he doubts the consequences were so benign and imagines that the blunder may have cost -- big-time. Word on the street from a non-legal source is that mistakes were made, as they say, and that the team is "miserable" in its limbo. There may be blame to go around. Takeaway: Wall Street breakaways are a matter of routine as broker-dealers become disadvantaged to RIAs in the marketplace. But the contracts private banks make advisors sign and the lawyers they hire to enforce them have suffered no such diminution of power.
A large, successful Goldman Sachs & Co. team will spend more time tending radishes and tomato vines this summer than building an RIA after trying to make a breakaway that includes an ultra high net worth client as a financial backer.
The principals of Grey Street Capital LLC, the newly formed RIA in Chicago, are taking an unwanted 90-day garden leave after Goldman Sachs & Co. filed a lawsuit with the Supreme Court of New York charging that Jeffrey Friedstein and Joseph Page went against their employment contract and began wooing clients before they left the New York-based financial services giant. The advisors' employment contracts required them to wait 90 days before soliciting clients. Dynasty Financial wins its first Goldman Sachs team -- a Schwab RIA now with $1 billion of UHNW advised assets
Friedstein and Page left Goldman Sachs May 19. On June 2, both sides reached a public deal where the advisors agreed they wouldn't -- really, truly this time -- go after clients for 90 days. See: Triumphant Phil Fiore set to regain $8.4 billion of AUA that UBS stripped away by firing him in November.
But what may be the most painful aspect of attempt and failure to avoid the cooling off period that gives Goldman Sachs three months time to woo the bejeezus out of the Grey Street clientele isn't part of the public record.
Extraction?
In addition to the enforced garden leave, Goldman Sachs's lawyers likely extracted a hefty financial settlement based on evidence that they were apparently caught red-handed reaching out to clients before their departure, says Brian A. Carlis, an attorney and shareholder with Stark & Stark in Lawrenceville, N.J.
"Pre-soliciting is the largest no-no that exists in this process," he says. "The part that is somewhat troubling is these advisors engaged in a pre-solicitation of clients before they left and more importantly, one client became a founding member. That's the type of activity that would lead to a possible exchange of cash." See: Wells Fargo $1.7 billion 'Profit-Formula' group executes breakaway with help and of ... Wells Fargo.
Such settlements are common if advisors violate the terms of their contract and Goldman Sachs' allegations carry weight, says Carlis.
'Hours after'
The dollar amount of a settlement following such an alleged infraction can vary wildly, but Carlis says it would typically include a multiple of the 12-month generating revenue based on the accounts that left due to the advisors' early solicitation.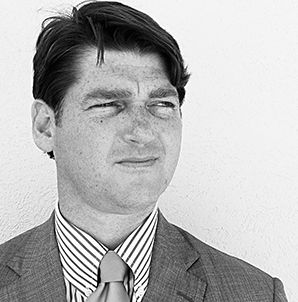 Goldman Sachs collected evidence of the too-early solicitations via exit interviews with departing clients, according to the lawsuit.
But the most damning evidence was left in plain sight. An ADV filed on May 19 -- the same day the team left -- listed Timothy Mullen, a high-net-worth Goldman Sachs client, as a founding member of the new RIA. Presumably, the appeal with Mullen is he a seasoned entrepreneur in addition to holding wealth.
He's the managing partner and co-founder of the Cervantes Group, which is a rapidly growing international technology service and talent acquisition company. The firm offers up corporate recruiting and staffing services matching IT professionals with various firms for short term and long term spots. He's also CEO of C-Cubed, a new startup software and mobile development outsourcing firm he formed in 2015 that is based in Puerto Rico.
Mullen acknowledged a query on LinkedIn, but at press time had not agreed on a time to answer questions.
An ADV takes time to prepare, and so this one provided effective evidence that a client was part of the formation of the firm before Friedstein and Page left, Carlis says.
On Grey Street's ADV form, Mullen is listed as having more than 10% ownership but less than 25%. Grey Street Capital filed for registration as an investment advisor in April and is wholly owned by William Boer, Joseph Page, Jeffrey Friedstein and Timothy Mullen as of May 19, according to the Part 2 form of the ADV.
In the lawsuit, Goldman Sachs says Mullen has been a client of Goldman for years.
"Mr. Mullen has been a longtime Goldman Sachs client, and the firm assigned his account to Mr. Page in 2004. Hours after respondents' resignations, Mr. Mullen informed Goldman Sachs that he would be taking his account to Grey Street."
Team 9124
The lawsuit alleges that in an "apparent rush to cut ties with Goldman Sachs, Mr. Mullen immediately began transferring his assets from Goldman Sachs to an existing brokerage account at another financial institution."
It continues: "It is now apparent that respondents, while Goldman Sachs employees, engaged in extended negotiations with Mr. Mullen with the aim of funding their competing investment business and encouraging him to terminate his long-standing relationship with Goldman Sachs."
If Goldman is correct, then the advisors did cross a line, says Carlis.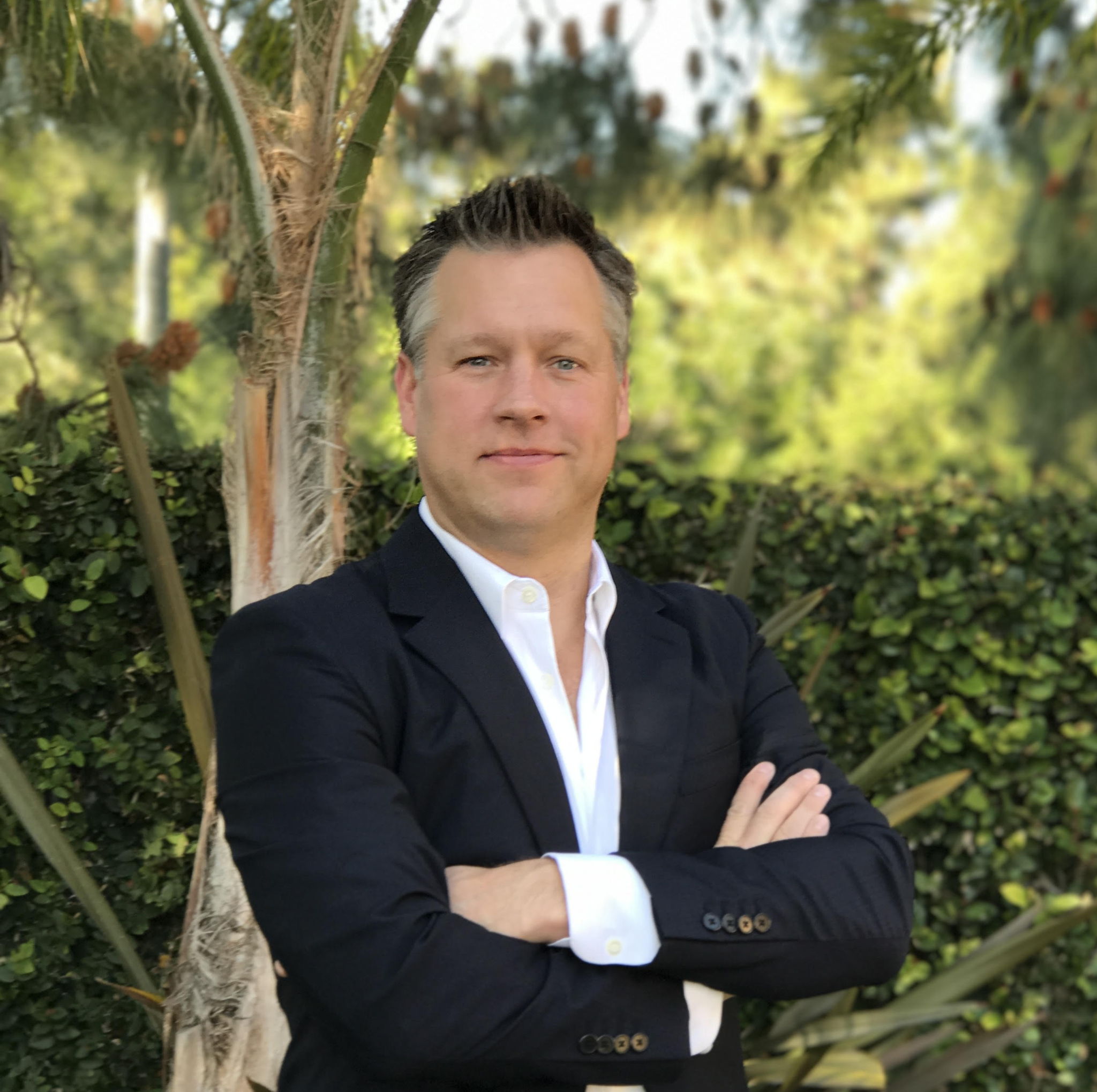 As to a financial settlement for the alleged infraction, Carlis comments: "We don't know if any money is changing hands and this is a completely separate animal, and it wouldn't be reflected in court proceedings. But typically, in this situation, there is a monetary settlement involved." See: Backs to the wall, wirehouses renew legal efforts to stem team breakaways -- with junior partners sparking the tension.
Friedstein joined Goldman Sachs Private Wealth Management in 1997 and Page joined in 2000. Together they formed their own team known at the investment bank as "Team 9124" where they were senior members.The team had seven investment professionals and 50 clients with "substantial assets under Goldman Sachs's supervision," the lawsuit reads. "Team 9124 grew to be highly successful."
Indirect contact
The advisors' attorney, Brian Hamburger of Hamburger Law Firm in Englewood, N.J., declined to comment for this article. Goldman Sachs did not respond to a request for comment.
According to Goldman Sachs, Grey Street crossed another line when it had a third party reach out to a client.
"This client informed Goldman Sachs that she was contacted by an accountant who often works with respondents and that she intends to move her large account to Grey Street. On information and belief, respondents are using this intermediary in an attempt to shield themselves from liability for improperly soliciting Goldman Sachs clients," the lawsuit says.
"I do not see this much at all," Carlis says. "Most non-solicitation provisions include language that the solicitation cannot be direct or 'indirect.'"
Attempts to reach Friedstein and Page for comment were unsuccessful.
Damage control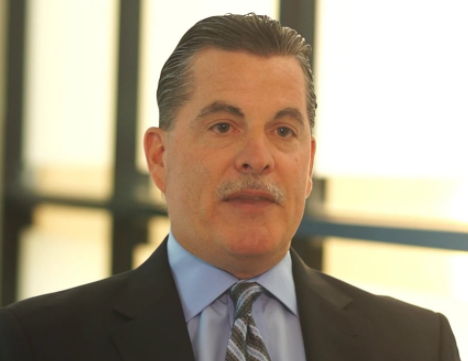 A 90-day freeze like the one Grey Street is now obliged to observe is not an insurmountable obstacle if advisors' prior relationship with clients is strong enough, says Carlis -- if they explain the situation to clients when they contact them.
He advises advisors to explain to clients that they couldn't call them until day 91 because it was part of their contract and most clients will understand. See: How Schwab failed to block one broker's breakaway and what the legal battle may mean for the future.
"Advisors will tell you 90 days is a hardship, but I believe if they truly had a solid relationship with their clients that if they contact the clients on day 91, they could still get them as clients."
But John Furey of Advisor Growth Strategies LLC in Phoenix disagrees. "I think it's a pretty meaningful period," he says. "I think it's difficult."
Grey Street's website includes a client portal and a link to Fidelity Investments, indicating that Fidelity Clearing & Custody Solutions is its custodian.
It's doubtful that the advisors were surprised by the lawsuit, says Mike Papedis, managing partner and founder Fusion Financial Partners, based in Woodbury, N.Y.
"When you've worked with hundreds of advisory teams, you can guess the outcome based on the activities the advisors participate in," he says. Papedis was formerly vice president and breakaway head at HighTower Advisors. See: In search of a 'mind-set' shift, $2.2 billion Wichita team tunneled out of Morgan Stanley -- taking absolutely no chances with the guards.
Protocol matters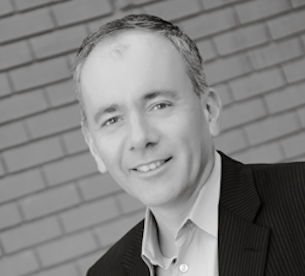 An interesting aspect of this case is that Goldman Sachs does not participate in the Broker Protocol -- mutually agreed-upon prenuptial divorce guidelines designed to allow brokers to breakaway without getting sued. See: Breakaways continue apace: new additions to the Broker Protocol.
But Papedis says even advisors who are part of the Protocol can still get in trouble and that's why it's so important to get advice.
"It's critical that an advisor seeks counsel immediately on the due diligence of making the move. Regardless of non-protocol or protocol status, working with an experienced securities attorney is paramount. An advisor needs to have their employment agreement reviewed by an attorney on their legal team," he says. See: MarketCounsel launches legal hyperspace button for breakaways who get fired by Merrill Lynch (and friends) before the 'go' date.
Still, Carlis says, "It's harder to break away for non-protocol firms because these contracts are fully enforceable."
But if even if Goldman were a member of the protocol, the evidence suggests the advisors would have been in trouble for soliciting clients ahead of time.
"There's evidence to suggest here that the Protocol wasn't followed which could have blown up a Protocol transaction," he adds.
---
---
Mentioned in this article:
---
---
---
FAA
Ha! I have always had more respect for people who start businesses than steal businesses.
Stephen Winks
What do Goldman Saks brokers do when their b/d does not acknowledge or support expert fiduciary standing of the broker? There is good reason to leave in the best interest of their clients. Clients demand ongoing accountability for recommendations and the professional standing of the broker, otherwise the broker's advice is not reliable. The client should have a say in all this, despite the industry saying otherwise.. SCW