The CFP Board's thunderbolt fiduciary play should proceed and likely will
The 'fiduciary at all times' approach is likely to be supported by the 77,000 CFPs themselves, if opposed by insurance lobbyists and their ilk
Ron Rhoades: Certificants may choose to exit firms that do not follow the CFP Board's lead.
---
Related Moves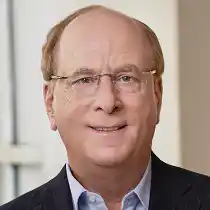 March 25, 2023 at 1:32 AM
---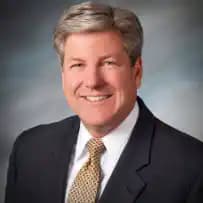 March 7, 2023 at 12:24 AM
---
---
---
Brandon
So, my two questions/comments have to do with teeth and applicability. First, what would the CFP Board be able to do to a certificant if it finds the person was in breach of their CFP/fiduciary duty? Pull their certificate? Refer them to regulators? How is that different from what they could do now? Maybe this new rule with have sharper teeth when it comes out later this year? Second, in my opinion, a broker at a wirehouse or bank who is also a CFP has a duty to act in the firm's interest first, not their client. The CFP/broker could acknowledge their new broader fiduciary duty to their client, but how can the CFP Board actually apply this tougher standard when the broker's employment status stands in stark contrast with it. To me, this would leave the broker in essentially the same conflicted situation they're in now. When they work for a firm that firm has products and services it offers, and that firm incentivizes (directly or indirectly) its brokers to offer the products and services to their client. Is a branch manager or other "boss" going to accept the broker's fiduciary duty if it means the broker generates less revenue from a client relationship? Will they ask their brokers to cross-sell less, or ask them to ensure their client are not overcharged for products and services they don't necessarily need? Will the CFP/broker be asked to do the planning work for which they're trained but the employer doesn't want them to engage in? For these reasons and more I don't see how this new broader rule will apply to a CFP/broker in the real world. I'm glad I became a fee-only RIA. Now I just work for the client and don't have to deal with all that B/D B.S. I support what the CFP Board is trying to do. But without teeth I just don't see how it will make much practical difference for the average investor.
Stephen Winks
Aspirational fiduciary duty has been the Achilles Heel of the CFP as a indicator of professional standing in advisory services as it was an aspiration not a requirement. Thus the CFP is a game changer if fiduciary duty is required as there is a clear cut easy to understand definition of what is specifically entailed in fiduciary duty. B/ds will (1) actually have to treat trade execution as a cost center to be minimized in the client's best interest rather than a profit center in the b/ds best interest. (2) Rather than the SIFMA/FSI opposing fiduciary duty and denying (a) the enabling prudent processes which put financial services (asset/liability study, investment policy, portfolio construction, performance monitor,, etc.) back into the financial services business (b) advanced technology which provides access to real time client holdings data that simplifies individualized advice and the continuous comprehensive counsel of fiduciary duty. (3) Professional standing is established for those who act on behalf of others when rendering advice including brokers, thus it is time for the industry to stand up and be counted. No more industry misrepresentation, exaggeration and defamation. At last a safe business environment for advisors to work. SCW.