Ron Rhoades: Certificants may choose to exit firms that do not follow the CFP Board's lead.
Brooke's Note: One of the challenges of gene therapy is applying the rewritten DNA to the human body. Scientists use the common cold virus to pierce each cell to gain entry. Perhaps the CFP Board is taking a page out of biotech's book. Instead of taking direct aim at the big broker-dealers legislatively, it is rewriting the fiduciary DNA of advisors by applying its own well-meaning virus. Advisors and investors will likely experience better long-term financial health. Viral depletion may infect Wall Street as advisors demand better accommadation to the CFP Board's demands to be full-time fiduciaries, full stop.
In what may be a giant step forward for investors and the advice business, the Certified Financial Planner Board of Standards is proposing to make its CFP certificants "fiduciaries at all times."
It may also be death knell of sorts for the suitability standard that allows financial advisors greater latitude in choosing how and when investors' interests get put ahead of their own. See: Why an RIA's willingness to get fired by clients is a mandatory mindset -- now especially under the DOL rule
The news of the proposal broke today without much fanfare as part of the CFP Board's revised "Code of Ethics and Standards of Conduct." Once it sinks in, however, it is likely to be viewed as a significant step in the path toward a true profession for investment and financial advisors.
The Board's move can be viewed as a flexing of its newfound musculature -- strength that is likely to be tested in the face of heavy pushback, especially by insurance companies.
The vast majority of the over 77,000 professionals licensed to use the CFP Board's marks in the United States will likely strongly support the adoption of the "fiduciary at all times" standards, given that it likely enhances their brand as the trust and confidence placed by consumers in Certified Financial Planners rises.
In turn, this will lead to even greater utilization of financial advisors. Numerous studies have shown advisors are altogether necessary in order for individual Americans to navigate today's increasingly complex financial world. See: Tick, tick, tick ... FINRA rewrites 'culture,' 'conflicts of interest' and 'ethics' into a farcical 'best interests' code after DOL drops a bomb on its suitability ethos.
Necessary seal of approval
Other recent developments are also likely to serve as impetus toward CFP Board's proposal proceeding to implementation.
For example, on June 9 the U.S. Department of Labor in implemented its "best interest" standard for ERISA and IRA accounts with a fairly strict duty of loyalty and the application of the prudent investor rule. See: Buried in 11th hour FAQs, Alexander Acosta finally zaps 'warranties' from the DOL fiduciary rule -- at least for June 9 implementation.
In addition, support is increasing for fiduciary standards at the state level (including their recent adoption in Nevada for financial planners).
Insurance companies and broker-dealer firms that resist the Board's new proposals face growing business risk in the new regulatory environment and under an emerging ethos. Given the substantial educational and experience qualifications, together with passage of the difficult CFP exam, certificants may choose to exit firms that do not follow the CFP Board's lead. Moreover, advisors at such firms will possess a significant marketing disadvantage. See: A veteran securities lawyer takes contrarian stance that the DOL is still 'suitability' reworded, when boiling its 1,000-page 'rule' down to 16-page 'guide'.
The 60-day comment period on the CFP Board's proposal begins today and ends of on Monday, Aug. 21. Public forums will then be held in eight cities during late July. A final version of the revised Code of Ethics and Standards of Conduct is likely by year-end, with an implementation date sometime in 2018.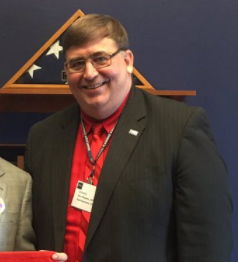 ADDENDUM: EXCERPTS FROM PROPOSED STANDARDS
The broad application of fiduciary duties can be found in Paragraph D.1. of the CFP Board's proposed Standards of Conduct, which provides in pertinent part:
1. A CFP professional shall at all times serve as a fiduciary when providing financial advice to a Client. As a fiduciary, a CFP® professional must always act in the best interest of the Client. In this regard:
a. Duty of Care. A CFP professional must act with the care, skill, prudence, and diligence that a prudent professional would exercise based on the Client's goals, risk tolerance, objectives, and financial and personal circumstances.
b. Duty of Loyalty. A CFP professional shall place the Client's interest above the interest of the CFP professional and the CFP professional's firm. A CFP professional must seek to avoid conflicts of interest. Material conflicts of interest that are not avoided must be disclosed and managed. A CFP® professional must act without regard to the financial or other interests of the CFP professional, the CFP professional's firm, or any individual or entity other than the Client, which means that a CFP professional acting under a conflict of interest continues to have a duty to act in the best interest of the Client and place the Client's interest above the CFP professional's.
In the Terminology section of the proposal, the CFP Board provides the following all-inclusive definition of "Financial Advice":
(a) A communication, based on the financial needs of a Client, that based on its content, context, and presentation, would reasonably be viewed as a suggestion that the Client engage in or refrain from taking a particular course of action with respect to:
1. the development or implementation of a financial plan addressing retirement, insurance, taxes, education, employee benefits, estate planning, charitable giving, or other financial matters;
2. the value of or the advisability of investing in, purchasing, holding, or selling Financial Assets;
3. investment policies or strategies, portfolio composition, the management of Financial Assets, or other financial matters;
4. the selection and retention of other persons to provide financial or professional services to the Client ….
Ron A. Rhoades, JD, CFP® serves as program director of the Financial Planning Program at Western Kentucky University. He is a frequent commentator on the application of fiduciary standards to investment and financial advice. This article represents his own views and are not necessarily those of any institution or organization with whom he may be affiliated.
---
---
Stephen Winks
Aspirational fiduciary duty has been the Achilles Heel of the CFP as a indicator of professional standing in advisory services as it was an aspiration not a requirement. Thus the CFP is a game changer if fiduciary duty is required as there is a clear cut easy to understand definition of what is specifically entailed in fiduciary duty. B/ds will (1) actually have to treat trade execution as a cost center to be minimized in the client's best interest rather than a profit center in the b/ds best interest. (2) Rather than the SIFMA/FSI opposing fiduciary duty and denying (a) the enabling prudent processes which put financial services (asset/liability study, investment policy, portfolio construction, performance monitor,, etc.) back into the financial services business (b) advanced technology which provides access to real time client holdings data that simplifies individualized advice and the continuous comprehensive counsel of fiduciary duty. (3) Professional standing is established for those who act on behalf of others when rendering advice including brokers, thus it is time for the industry to stand up and be counted. No more industry misrepresentation, exaggeration and defamation. At last a safe business environment for advisors to work. SCW.
Brandon
So, my two questions/comments have to do with teeth and applicability. First, what would the CFP Board be able to do to a certificant if it finds the person was in breach of their CFP/fiduciary duty? Pull their certificate? Refer them to regulators? How is that different from what they could do now? Maybe this new rule with have sharper teeth when it comes out later this year? Second, in my opinion, a broker at a wirehouse or bank who is also a CFP has a duty to act in the firm's interest first, not their client. The CFP/broker could acknowledge their new broader fiduciary duty to their client, but how can the CFP Board actually apply this tougher standard when the broker's employment status stands in stark contrast with it. To me, this would leave the broker in essentially the same conflicted situation they're in now. When they work for a firm that firm has products and services it offers, and that firm incentivizes (directly or indirectly) its brokers to offer the products and services to their client. Is a branch manager or other "boss" going to accept the broker's fiduciary duty if it means the broker generates less revenue from a client relationship? Will they ask their brokers to cross-sell less, or ask them to ensure their client are not overcharged for products and services they don't necessarily need? Will the CFP/broker be asked to do the planning work for which they're trained but the employer doesn't want them to engage in? For these reasons and more I don't see how this new broader rule will apply to a CFP/broker in the real world. I'm glad I became a fee-only RIA. Now I just work for the client and don't have to deal with all that B/D B.S. I support what the CFP Board is trying to do. But without teeth I just don't see how it will make much practical difference for the average investor.