Mark Tibergien with his uber-millennial interviewer, Min Zhang, who got an answer to the question of how long he plans to stick around.
Brooke's Note: Bolstering RIAs' notion of Pershing as the stylistic and practical equivalent of a sensible pair of shoes, the Jersey City, N.J. custodian has long held its national conference in Hollywood, Fla., a lesser-known beachfront city up the AIA a piece from Miami Beach. On the plus side, the scheduling meant off-season rates and no conflicts with other RIA events. But it was also sadistic to make 700 industry folk slog through a fever-swamp of humidity for three days. This year, the event was held closer to the real Hollywood at a proper California seaside location. The atmospheric shift was profound amid Pacific Ocean breezes. Our intrepid citizen journalist, Min Zhang, who is also CEO of Totum Wealth, a risk analytics software maker, reports being pleasantly surprised by the San Diego event and its relative openness -- for a 220-year old bank -- to technology. It's still good old sensible Pershing but with a polish, new soles and a reinvigorated soul. See: After her Stanford B-school classmates rip on FAs at reunion, a stung Min Zhang takes uber north to Pershing RIA event to hear out Kitces, Tibergien and Poirier on the topic. The sobering news to come out of the conference is that Mark Tibergien will retire sooner than later. We hope it is the later part of sooner. He still represents the connective tissue between his firm and his respectful following. Lisa Dolly is working to come into her own as Pershing CEO but sticks to a relatively tightly controlled, rather generic, set of talking points.
Mark Tibergien was the star at the center of the Pershing INSITE 2017 galaxy but the whole San Diego conference sparkled with innovation, fresh faces and the promise of a better future.
Yet the CEO of Pershing Advisor Solutions also spoke openly about how his part in that future is starting to near its end.
Tibergien plans to let a yet-to-be-named someone else fill his shoes in three to five years at the outside.
Part of Tibergien's plan to ensure orderly transition is being executed already. Tibergien is grooming succession candidates and testing their ability to work as a team. Those CEO prospects must meet regularly and collaborate with each other otherwise they are out of the game, he said.
Sources say that Ben Harrison and Gabe Garcia are among the people who work closely with Tibergien. See: As Pershing struggles to get a robo firmly fixed in the RIA frame, NextCapital rushes in to blur the picture.
Still hunting
Pershing currently works with 560 firms. Pershing's clientele has an impressive $350-million average AUM and $750-million median AUM. The Jersey City, N.J.-based custodian does not work with solo advisors or part-timers -- only professional firms that serve wealthy clients. Its minimum AUM remains $100 million.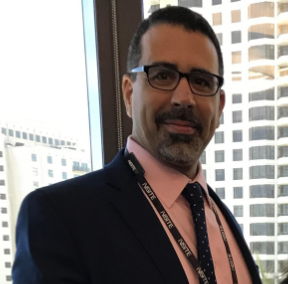 Nevertheless, Tibergien says 3,000 RIAs to comprise Pershing's RIA target market, which means that there are still at least 2,400 firms to pursue.
Pershing's asset under custody grew from $30 billion in 2010 to $200 billion last year, partially by consolidating BNY Mellon RIA assets. Pershing's assets under custody grew 21% (presumably from about $180 billion) in 2016 -- much of it due to rising markets.
Pershing added 60 new client firms last year does not encourage those existing clients who fail to meet requirements on caliber, risk management and seriousness to stay on. Tibergien reiterated his 80/20 rule philosophy that 80% of the clients are unprofitable, a drain on a business' resources and should be gotten rid of, a piece of practice management advice that he often gives to his clients. As a result, Tibergien says, Pershing has had a number of RIAs depart, which why the total number of firms using PAS remains fairly steady.
He added: "We are very disciplined about who we do business with – professionally managed RIA firms with complex client needs."
Next NetX360
One change -- and one welcomed by most RIAs in attendance -- was the announcement of an improved NetX360 Wealth nearing completion. It will be rolled out in phases starting late in 2017 and throughout 2018. See: Spinning 200+ years of legacy culture as a virtue, BNY Mellon uses Pershing INSITE to show its software side, softer side -- as it gets beyond NetX360 and men with a hard-wired approach.
Migration from the existing NetX360, which is a completely separate omni-channel system, to the new system will take place "by persona or sets of functionalities," according to Michelle Feinstein, director product strategy and client engagement for technology solutions at Pershing. (By "persona" she means all the advisory functionalities needed by an advisor for example, as opposed to client or assistant.) See: Alert to Pershing's API move and eMoney's dashboard acumen, TD Ameritrade brings its API partners to Texas to drive home its first-mover advantage.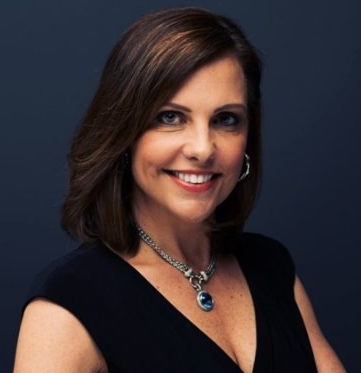 Tibergien's proclamation about staying on strategy could be seen in the way the conference downplayed robo-technology after a wild burst of discussion about automation at INSITE 2015.
At the 2016 INSITE, the spotlight was on Pershing developing what appeared, at least superficially, to be a platform similar to the open API Veo platform that TD Ameritrade Institutional has developed to acclaim from software vendors. See: Spinning 200+ years of legacy culture as a virtue, BNY Mellon uses Pershing INSITE to show its software side, softer side -- as it gets beyond NetX360 and men with a hard-wired approach.
Future of API
The robo-vendors that were Pershing partners in 2015 kept a low profile at INSITE 2017. Marstone Inc. and Jemstep Inc. emerged as winners having gone live with Pershing clients while it appears that SigFig Wealth Management LLC might be shifting focus to other partners. See: What to make of how Wells Fargo and SigFig are cooking up an unprecedented cross-sell of wealth management to retail bank customers.
These digital products and, theoretically, any other integrations can be connected to NetX360 Wealth to monitor client actions.
Last year, Pershing announced an API Store, supporting the theory that it is shifting away from a product-driven strategy and instead focusing on delivering overall user satisfaction. Tibergien and Ram Nagappan, Pershing's technology chief, told me that a natural extension to the API Store is an App Store in the future.
(As an aside, TD Ameritrade's open app store, VEO, is surprisingly easy and fast for a startup like mine to integrate with and go live on. By contrast, Pershing has a more conventional vetting process that prioritizes integrating with the software of vendors already popular with shared clients.)
From my experience of attempting to integrate our risk-profiling software with the Big Brother's, I learned that "API" in our space has a similar futuristic, don't hold-your-breath, status as block chain or AI.
But I'm not as cynical as Reddit co-founder Alexis Ohanian, who spoke at the conference and called AI "more artificial than intelligent." See: What to make of Wealthfront's three big hires and why its artificial intelligence bid may be indefensible as a strategy.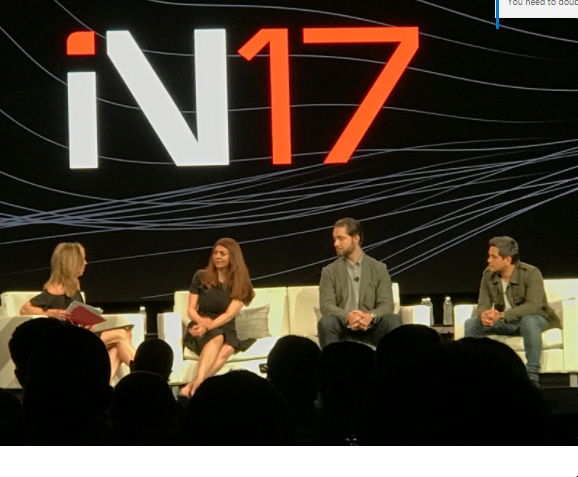 APIs do exist at larger firms, but the ones at smaller firms might be more open. For example, CircleBlack can seamlessly display Totum risk scores via our API. It gets custodial feeds via the custodian's API or via an older method such as FTP. See: BloombergBlack rematerializes as CircleBlack minus Bloomberg.
Nexen is the architectural layer that supports everything from NetX360, the bank's applications, to third-party APIs. Apparently, there are still 70 stacks from the BNY side that need to be ported onto Nexen.
"As a technology firm, we need a common platform across various businesses to deliver services" Nagappan said. "We have been consolidating technology into one architecture, with 30 services clearly defined."
Super-flexible
Nagappan laid out the "open consumption model": Use NetX360 Wealth dashboard or the now-integrated digital experience (front-end), use your own front-end and Pershing's back-end, or build a homegrown version, mainly for larger banks and insurance firms.
This proposed flexible componentization framework came about as the product team identified the gaps in what advisors need. With a few clients in beta, the pricing model is still a work in progress as it can be rather complex, but charging for custom software development rather than just a custodian might be inevitable. See: The non-Big Four RIA custodians, no longer runts but stunted in growth, are applying tougher love to hobbyist RIAs.
Dolly spoke of Pershing's technology endeavors, including being part of two block-chain consortiums, working with startups via fintech Innovation Lab, robotics to automate work and prevent human error, and AI to track and predict user behavior -- with a reference to Netflix.
Tibergien helped articulate the coming meta-changes that will accompany such technology.
"If we zoom out 10, 20 years, the marketplace will be transforming into national and super regional firms, and all firms are moving incrementally closer to that." See: RIABiz to roll out 'Power Players' series -- with irony.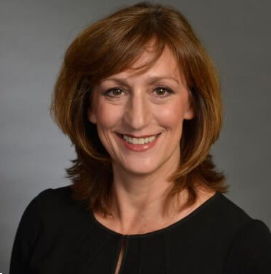 Tibergien also said that the RIA industry can learn from some recent FANG moves. Specifically, Amazon's acquisition of Whole Foods and the Facebook/WhatsApp deal (which the Uber CTO praised). Not to mention, he continued, the synergy already demonstrated by BNY/Pershing, Envestnet /Tamarac, etc.
Human touch
The speaker selection at this year's INSITE, from the wise and candid former Treasury secretary Jack Lew, Silicon Valley entrepreneurs, and portrait photographer Platon Antoniou, whose anecdotes about world's leaders and common folks touched the human side of every attendee, reflected the organizer's open and progressive mindset.
Besides two cards from Watson on NetX360 Wealth that predict the client's attrition risk and possible life goals, Pershing also has a digital technology in the works including chatbots, facial emotion recognition – whose inventor, Affectiva CEO Rana el Kaliouby, said has the perception level of a toddler -- and integration with home AI assistants like Amazon's Alexa and Google Home, which is under compliance review.
Min Zhang, CFA, is CEO and co-founder of Los Angeles-based wealth analytics firm Totum Wealth. She writes this article imperiled by all the conflicts of interest that come with being an ambitious entrepreneur playing journalist to cover a conference where many of its protagonists are people who she might like to do business with.
---
---
Mentioned in this article:
---
---
---
Stephen Winks
You have to love Mark Tibergien's ability to manage toward a result, wouldn't it be great a b/d were managed in the same fashion. There would actually be a unifying culture which advanced professional standing in advisory services rather than formal opposition (SIFMA/FSI) to brokers fulfilling their fiduciary duty. The "retail investor" deserves the same consumer protections accorded to all other investors. SCW