Bill Willis: If you pull out of the market you're eventually gonna regret it. Recruiting is a momentum thing.
Brooke's Note: Most brokers at wirehouses say that they'd rather be an RIA -- eventually. But many of these transactional agents of personal finance can't pass up the deals that guarantee to lock in millions of dollar in compensation. Many people believed RIA recruiting would finally explode after the seven-year deals signed after the 2008-2009 crisis. But paying bonuses, it turns out, is as addictive as receiving them. Now finally the bonus game is showing signs of breaking down, and one sign of it is a unilateral disarmament among the three New York-based wirehouses on paying certain bonuses. See: Merrill Lynch's second act for RIA reinvention is revealed but may yield 'field day' for classic RIAs in the short term. It is expected that the cease fire of bonus-paying will be short-lived. But one good sign for RIAs is that when Wells Fargo refused to engage in cartel-like collusion, the other wirehouses didn't immediately reverse course.
In the brass knuckle world of wirehouse recruiting, Wells Fargo Financial Advisors was the polite one. Predictably, it got bludgeoned.
Yet the San Francisco-based super bank's strategy of keeping a low profile is looking like a good long-term strategy.
Just as Merrill Lynch, Morgan Stanley and UBS announce they will cut back on recruiting bonuses, Wells Fargo announced that it again will take a contrarian approach by loosening its recruiting purse strings and pay up for bonuses.
The Wells Fargo strategy looks too good to be true- - but maybe not.
"They're counterpunching, not following the herd," says Bill Willis, president and CEO of the recruiting firm Willis Consulting in Los Angeles, which recruits for Wells.
"I believe they will be successful."
Deliberate discipline
Wells Fargo's self-control on doling out bonuses is a deliberate act.
"We've been disciplined in recruiting and it has worked for us," a Wells Fargo spokesman emailed in response to a query made for this article.
Wells Fargo can only improve on the track record it posted from Sept. 30 to Mar. 31 when 429 brokers left. That's 3% of the more than 15,000 brokers Wells had on the payroll before the hemorrhaging began. Can't do too much worse than it has in the wake of the scandal that rocked its retail bank that cost it a $185-million settlement in September.
Wells has been more competitive than many people realize in terms of bonuses, but it stands to do much better under the scenario unfolding.
"If bonuses were hitting 250 to 350% of the trailing 12 months and the big firms were hiring 300 to 400 people a year, now they'll hire 100-200 people a year by offering less," says Andy Tasnady, a compensation consultant in the New York area whose specialty is broker pay. "Wells Fargo, if it is still offering 250-350% should get a high proportion of the people in motion." He works with most of the big brokerage firms.
Specifically, Wells will boost recruiting bonuses for brokers with $2 million or more in AUM to three times the annual revenue they generate, with half or slightly more of that up front, a source who asked not to be named says, adding that prior to this the bonus was 220% of yearly revenue. That was the maximum, and only for the right people," says the source.
Bring a gun to a knife fight can work, according to Willis.
'Brilliant'
"It's pretty brilliant to do this when everybody else is doing the same thing (retrenching). When you're the only game in town when people are going to move, and they have come to expect significant bonuses, you're gonna do pretty well."
New DOL dictates surrounding incentive-based compensation are one source of the turnabout in bonus philosophy wirehouses are reacting to.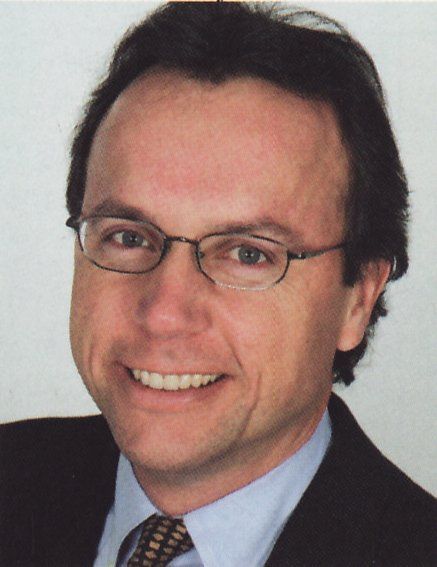 "The back end deals have changed," says Michael King, president of Michael King Associates, a financial recruiting firm in Manhattan, which also recruits for Wells. "They will now be based on assets under management, not based on production."
For Wells, the opportunity is not only one of outbidding rivals for brokers; it is a chance to shift an intangible force that has worked against them since the retail scandal that rocked the company and its brand last September.
"If you pull out of the market, you're eventually gonna regret it. Recruiting is a momentum thing. If suddenly three people leave it's easy for the next five to go. It becomes a trend."
Both King and Willis say that even with this deal, it's not as though the floodgates have opened, both using that word. "But people who wouldn't look at Wells before, they will now. It will be the only game in town for a lot of brokers," says King.
Measured in weeks
Willis cautions that moving is a slow process. "We're seeing interest, but the effects won't be measured for weeks and weeks as opposed to days. Nobody is jumping next Friday," he says. "It's typically two months at a minimum and can be as long as a year."
When asked if now is the opportune time for Wells to go full-out on recruiting, with summer just a few weeks away, he says August is usually quiet, but advisors move all year round. "The quietest time," he says, "is from Thanksgiving to Christmas, but if you want to move before Thanksgiving, you're starting that conversation right now."
Another reason to start talking now could be that there's no way of knowing when Wells may change course and pull the deal. King and Tasnady both say they think it will be in place until the end of the year since the process is so glacial.
"Keep an eye on it for the next three to six months," Tasnady says. "We won't know the success of it or any potential impact for that long. At the end of the year, they'll reevaluate market conditions, decide if they're paying too much, or not getting the people they want."
King agrees, saying this deal may disappear when the year is over. At that point, whether the poaching war will resume is anybody's guess.
'What have we done?'
"This will probably bring everyone back into the game at some point in the future," says Willis. "Some of these firms that are not recruiting, soon they're gonna go, 'What have we done?'"
For the past year, it has mostly been Wells Fargo asking that question. Not only did scandal hit its brand but it began to question the judgment of its own leadership.
Wells announced June 1 that 60-year-old David Carroll, the head of Wells' Wealth and Investment Management division, which includes Wells Fargo Advisors retail brokerage unit, will be leaving July 1.
He had been with Wells and Wachovia for 38 years and was one of seven top executives whose 2016 incentive awards were eliminated and whose 2014 performance payout was cut sharply in March in the fallout from the scandal.
Willis says Wells' losses since the scandal have been significant. "Most firms budget for 5% attrition per annum," he says. "People move for a lot of reasons. Sometimes the firm gives you an excuse to go someplace else and take a nice bonus check. The scandal had nothing to do with the financial advisors."
Reputation implications
But the reputational damage to the brand has legs.
In New York City, Mayor Bill de Blasio and city Comptroller Scott Stringer announced May 31 that the city would not enter into any new contracts with Wells. Both said they would vote, as members of the city's banking commission, to discontinue the city's employment of Wells Fargo as bookkeeper for municipal bond sales.
---
Related Moves
October 1, 2019 – 1:06 AM
---
---
Mentioned in this article:
---
---
---
Jeff Bischoff
Great article. One note, all the deals signed in '08 (1,000 hires that year at UBS) were 9 years. They are coming up as we speak. We have entered the biggest recruiting period since the chaos of the housing crisis. The RIA space is going to be flooded with breakaways. Absolutely flooded
Stephen Winks
A refreshing thought, how about firms recruiting on the basis of the quality of its support of expert advisory services rather than the size of the recruiting bonus. Wells Fargo could be blind sided by a short interlude of recruiting gains yet suffer from inattention to the competitive market standing of its brokers. You are who you say you are and Wells Fargo is saying transactions, not the client's best interests, is the driver of their business. SCW