Abby Salameh: Figure out what's really going on. The client can be on the verge of self-destructive move for a number of reasons.
Brooke's Note: In a sense, it's never about the advice. We all know deep down that we should cut the calories, not build a tool shed that drapes over a neighbor's property line, keep home office deductions on our tax return reasonable and avoid taking on a mortgage that represents two-thirds of our income. Still, the advice-monger is indispensable because they can tell us something that they know that we know with care and authority. Simply speaking the words that, on paper, represent the right course of action is the advisory equivalent of 'mailing it in.' Advisors prove their worth when they make good advice happen bolstered by the implicit, and sometimes explicit, threat that if something's gotta give, it's the advisor's lucrative arrangement with the client. You have two choices: Take my advice or fire me. This column by Abby Salameh takes on this topic with heightened urgency. It's always been good business yet because of the DOL rule, managed assets under fiduciary care are set to skyrocket. It'll be better for advisors to grow a spine today than explain in court why they didn't later down the road.
Last year, John and Mary came to Tim, their financial advisor, wanting to liquidate enough investments to make a down payment on a third home.
Tim didn't think it was a wise idea. After all, the couple had two kids in college and their third and last child was about to begin his own undergraduate career in an expensive private institution. Their current mortgages already exceeded the acceptable 28%-of-your-income scenario and they had very little saved for retirement.
He explained to the ebullient couple that it was not a financially sound decision, regardless of the fact mortgage rates were still fairly low.
Tim got fired.
Captains Bummer
Clients often only want to hear what they want to hear. Look at the distressingly high percentage of professional athletes who earn millions over the short lifespan of their career and who end up bankrupt. According to a Sports Illustrated study conducted in 2015, 80% of NFL players are broke or in financial distress only three years after leaving the sport. See: NFL Players Association raises the bar for financial advisors as more RIAs suit up to tackle the bottom lines of underserved sports stars.
Yet these athletes are just Exhibit A for a common two-factor vise grip -- people everywhere are determined to spend lavishly and be stroked by their advisors into believing it's all to the good.
The real question is why Mr. Pro-Ball Player's financial advisor -- the one who's paid to know better -- didn't steer the athlete to a better course.
The answer is one that plays out every day to a greater or lesser degree in most advice relationships. The advisor didn't want to take a hard stand for fear -- yes, fear -- of losing the revenue derived from keeping the athlete on as a "happy" client. See: RIA lobby fires off letter to DOL claiming rules aimed at reining in overzealous stockbroker sales pitches chill RIA conversations with their prospects.
Not me, it's you
The hard truth is that, when all else fails, you may have to be the one to break up with your client.
It's never easy to do but in some cases it is unavoidable -- and not just from an ethics point of view. In today's heightened fiduciary world, what with mandated increased documentation, required justification for investment decisions and increased fee transparency, you need to protect yourself as well. See: Buried in 11th hour FAQs, Alexander Acosta finally zaps 'warranties' from the DOL fiduciary rule -- at least for June 9 implementation.
To avoid the situation from getting to that unhappy pass, we can look to other industries that rely heavily on the client/professional relationship. It seems there's been some research on how to successfully navigate such situations. The Thomas-Kilmann Conflict Mode Index enumerates five of them.
In search of guiding principles for RIAs, I asked a few advisors how they've handled situations where they had to provide unpopular responses to clients' unwise investment ideas. See: 'Approachability' continues to be the one-word descriptor of what separates good RIAs from the ones who struggle.
Eve of destruction
Here are the ones I found particularly insightful.
First, figure out what's really going on. The client can be on the verge of self-destructive move for a number of reasons. Maybe their mother, father, sister, brother, neighbor, best friend (or dog) told them it was a great investment.
But many times, they themselves may not be aware of their true motive. If you can get behind the scenes to really understand the thought process around the desire to make a specific investment, chances are you can talk the client through the rational reasons why it isn't a good decision. See: 9 things advisors to 401(k) plans must do to keep clients out of hot water.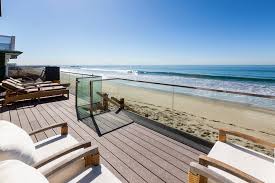 Looking back, Tim realized he didn't understand that, as soon-to-be empty-nesters, John and Mary were feeling vulnerable and wanted a third home on the beach that their children would want to come home to on holidays and in the summer.
If he had understood this, Tim could have guided them to perhaps sell the city apartment they bought in order to afford this luxury. He didn't dig deep to understand the reason and they did not articulate it. They were adamant about the decision and had already found the house. See: How number-crunching millennials launched an RIA and where a 72 year-old RIA comes in.
It's also helpful to pull out the obstinate client's original financial plan and take them through it. Jog their memory about what originally inspired them to embark on the plan and how much money they need to achieve the lifestyle they've always envisioned upon retirement.
Heart of hearts
But despite your best efforts, there will come a time when no amount of explanation or demonstration will deter a client from demanding that you buy that "certain" investment, sell out of the market when it tanks or purchase a home, car, vacation or investment property that you know, in your heart of hearts, is not a good idea. See: Framing it as a wildly disruptive 3,300-basis-point fee on de novo revenues, Joe Duran's United Capital digital reboot is apparently raking in RIA assets and revenues.
That's when you must tell the client you will not be the one to execute that transaction. And if they are still unmoved, you must bow out.
Be open and honest about the reason why you can no longer serve the client. You may want to reiterate your value proposition and remind them of your credentials, leaving the door open if and when the client is ready to allow you to do your job. See: 5 thoughts about how to actually do what RIA experts say to do.
That's what Tim did. He and the couple run in the same social circle and are still in contact. He doesn't think they're happy with their new advisor, so who knows?
In these complex times in our industry you must stay aboveboard and guide your clients with fiduciary compass. Shakespeare's dictum has never been so apt: "This above all: to thine own self be true."
---
---
Jim Lorenzen, CFP, AIF
Interesting. Do doctors fire patients who don't follow the doctor's advice?