Sean Gultig: We'd love to talk to them.
Brooke's Note: We observe the small RIA custodians with admiration and some wonder. Custody is a scale business. The smaller fry ain't got much scale! Yet the all these smaller players seem to grow and prosper. I can hardly name one that's gone out of business. (The ones that seem wobbly on their feet are the RIA custodians inside broker-dealers for so-called "hybrids"). But still we are jaded. There seems to be a size of custodian where that role of RIA Y Combinator comes to an end and a more Machiavellian, scaled-business mindset takes over. In this article, Janice captures a number of micro policy changes that show this evolution-devolution is in the works. But mostly she shows the vital trees amid the forest of big players that assures that there is fertile ground from which RIAs can emerge -- without having to go through the sawmill as a stockbroker at a broker-dealer first. It also suggests there is plenty of room for more small RIA custodians - like Betterment. It reminds me of microbreweries. They all seem to do well -- even as Budweiser continues to sell oceans of the stuff.
In the dull but dynamic world of RIA custody, either you need more than $200 billion to compete or less than $15 billion -- and seldom do the executives heading the companies at either of those poles cross paths -- or even both to speak of each other.
Schwab Advisor Services, Fidelity Clearing & Custody Solutions, TD Ameritrade and Pershing Advisor Solutions and their combined $2.5 trillion of assets in custody for RIAs don't really mix it up publicly with TradePMR, Folio Institutional, Trust Company of America, Equity Advisor Solutions, and Shareholders Service Group Inc., which might have $70 billion of asset in custody combined.
"What has made us successful year after year is not looking up at the large custodians and trying to beat them head-to-head," says Joshua Pace, CEO of Trust Company of America. "We provide advisors with one point of contact who gets to know their business inside and out. We find that we deliver quicker response times to questions, issues or problems."
Perched somewhere precariously between the mega-custodians and the might-mites is Scottrade Advisor Services, which is a big-brand firm with small RIAs and RIA assets, which will be folded into TD Ameritrade in September -- perhaps putting 400 of its smallest RIAs into play. See: New TD Ameritrade CEO, fresh from bank, will 'reassess' putting TD brand on products and redefining open architecture.
Some of the smaller custodians are not coy about wanting to court them.
"We'd love to talk to them," says Sean Gultig, president of Equity Advisor Solutions in Denver, with $14.3 billion in assets under custody -- up almost a billion dollars from July.
Rumors
Gultig says he's heard rumors that TD Ameritrade might force Scottrade to sell these small advisors. More than that, he's seen something of the sort happen on his watch.
"I was on the Fiserv side when TD bought Fiserv and advisors went to Scottrade. They went to Scottrade for a reason; they didn't go to TD Ameritrade. And if they didn't want TD then perhaps they don't want it now," he says. See: Ex-Fiserv executives bid to create a new force in RIA custody by taking the Equity Trust bull by the horns.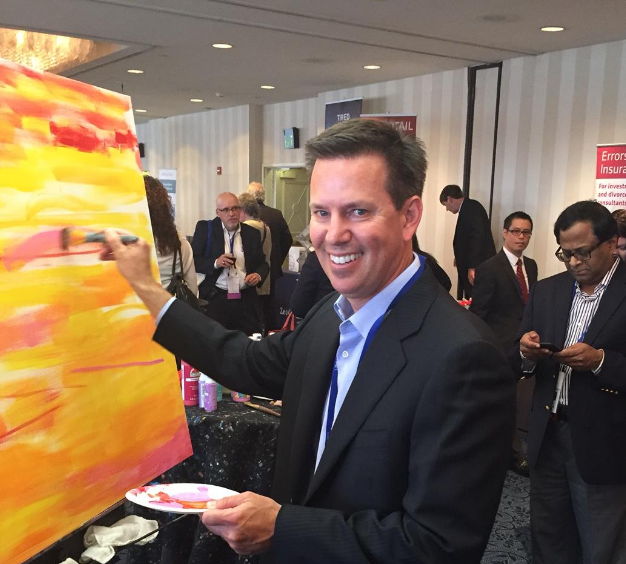 But others, like TradePMR, are slightly more cautious in how they welcome small RIAs. CEO Robb Baldwin said in an earlier interview that he now makes small RIAs sign a pledge to grow based on a mutual understanding.
Not that Scottrade RIAs haven't been subjected to pressure to grow. Scottrade -- once Exhibit A of an undiscriminating custodian in keeping with its retail model -- instituted a $12,000 annual fee and a $7 million AUM minimum. After cutting loose its RIA chief, Scottrade is culling some RIAs and imposing an 'unpublished' $12,000 fee on others
By doing so, it followed a script of its oligopolistic competitors all of whom have gotten pickier as they got bigger.
Even a few emerging custodians have begun to emulate certain big-custodian practices like instituting minimum asset levels. Gainesville, Fla.-based TradePMR has an initial minimum of $2.5 million in AUM. Centennial, Colo.-based Trust Co. of America has a $10-million minimum. See: The non-Big Four RIA custodians, no longer runts but stunted in growth, are applying tougher love to hobbyist RIAs.
Forced sales?
Trust Company of America continues to show that though it's a small custodian, it plays for big game. How Joshua Pace seized his 'moment' to convince Mark Matson to shift $1-billion-plus of assets to his small RIA custodian after a 20-year tryout
Shareholders Service Group also has an open-arms policy toward Scottrade RIAs that might suddenly find themselves seeking a new home. Dan Skiles, president of the San Diego custodian, says his firm does nothing but support independent RIAs and would "absolutely" be interested in talking to any RIAs jettisoned by Scottrade. See: How an eclectic trio of RIA custodians are willfully gaining ground with snail-like precision -- Part 2 of 3.
Water mark
"Every advisor we support is our business," says Skiles. "So we don't create a high-water mark for them to achieve in order to make it interesting for us to work with them. We've never had a minimum. We don't look and try to decide how profitable they will be for us."
The firm has 1,500 RIAs, having added 40 in the first quarter. It does not disclose assets under custody
Similarly, at Folio Institutional of McLean, Va., size is presented as a secondary consideration.
"We would be happy to support any advisors displaced as a result (of the merger)," says Greg Vigrass, president of Folio. "It's less about the size of the advisor and more about their commitment to being in business. If they don't have a strategy or endgame, then the custodian ends up with the clients on their platform and that's not always a great fit for a retail platform." See: How custodians Folio Institutional and Equity Advisor Solutions keep on ticking -- Part 3 of 3.
Under review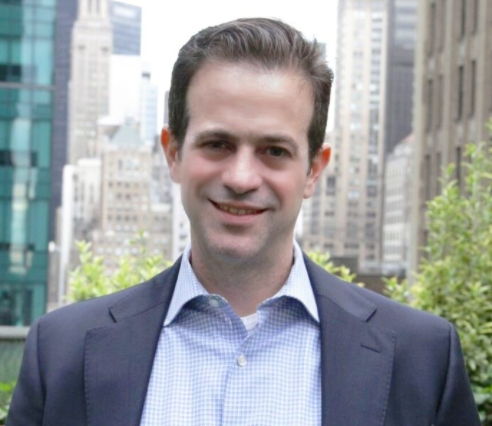 Vigrass says Folio currently has no minimum or fee but "we review that because if it makes sense we will if there are growing compliance costs or increased issues with advisors becoming victims of fraud. And no one knows where DOL is going." See: 'Poof, it's gone!' DOL quietly strips two heavy lifts from the fiduciary rule as it makes delay official.
The spotlight on small RIA custodians shines as the industry awaits a Sept. 30 close of TD Ameritrade's purchase of Scottrade Advisor Services. The St. Louis-based custodian will come to TD loaded up with thousands of small RIAs that don't fit the TD model. Indeed, many may not even fit the Scottrade model. See: Tim Hockey invites channel-conflict question before TD Ameritrade's RIAs, sets good tone at LINC conference.
TradePMR CEO Robb Baldwin says his firm is not "proactively seeking out advisors who are currently using Scottrade Advisor Services." (More on that later.)
Other custodians are more out there about their intentions regarding Scottrade refugees.
Gauging intentions
About four years ago, TradePMR instituted a novel method of RIA accountability -- a letter of understanding tailored to each RIA that spells out TradePMR's expectations and contains, among other things, an agreed-upon minimum asset level goal in a certain period of time.
Although not legally binding, such a letter of understanding significantly increases the probability of success.
Custodian must-knows
It's also important for the custodian to know just how serious new RIAs are, says Zohar Swaine, president of Mink Hollow Advisors in New York. Many smaller RIAs are not dedicated to the business full time, especially in the early going when they may have to find other ways to support themselves.
But there may also be a lack of dedication to the business, which Swaine says carries a disproportionate expense to custodians of supporting them.
And, the custodian may be deluding itself that the situation will improve, "so establishing an RIA's business intentions up front goes a long way," he says.
The custodian may also ask for a business plan, says Swaine. (For more on TradePMR's LOU with RIAs, see last week's article, TradePMR is making RIAs sign a promise to succeed -- to good effect.)
'Would be a shame...'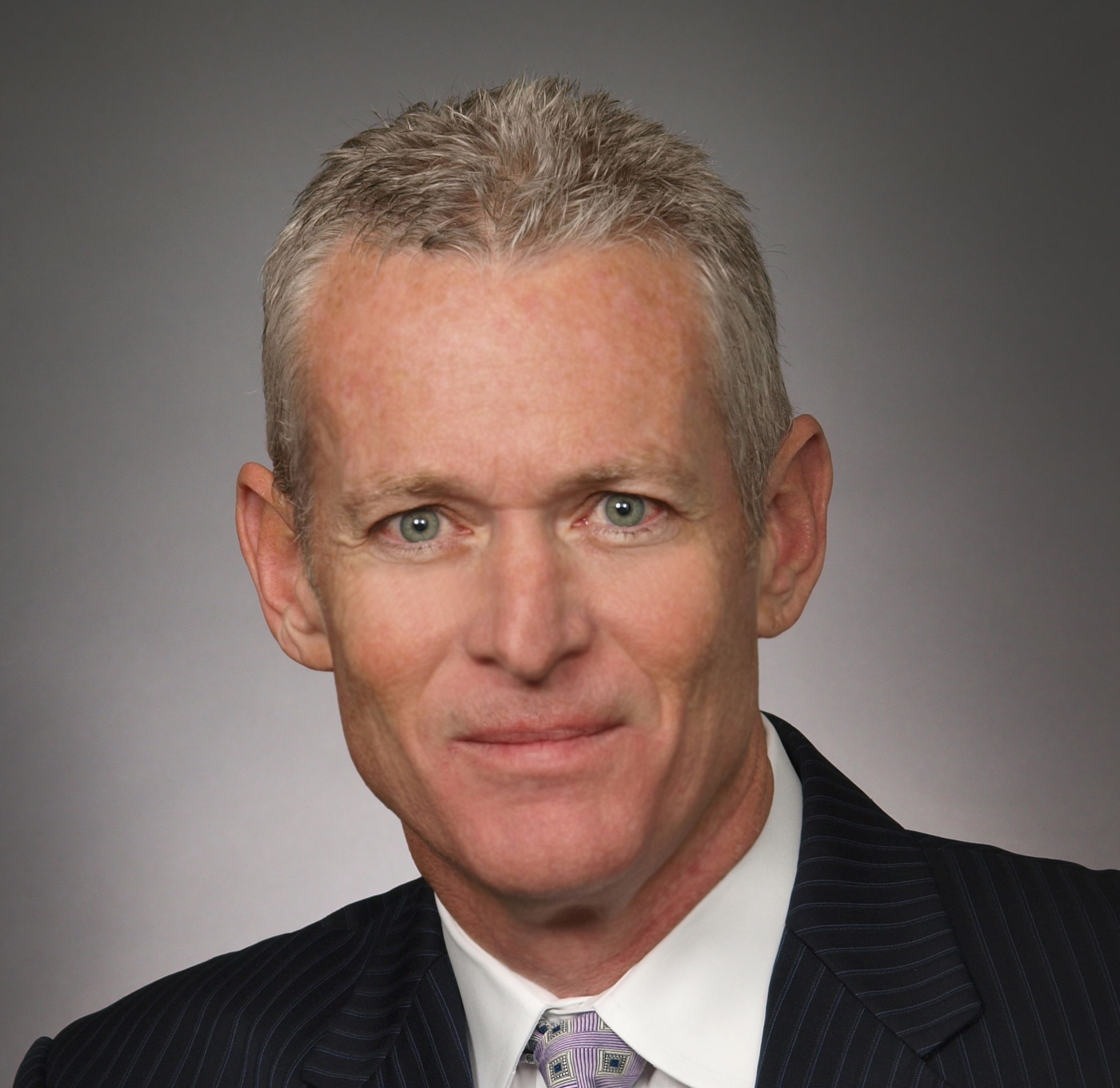 Neither TD Ameritrade nor Scottrade has said anything publicly about plans for the small Scottrade RIAs. According to an email from Scottrade spokesman Whitney Ellis, the two companies are still separate and "Scottrade Advisor Services continues to support the 800 advisors – a majority of them state-registered – that use us as a custodian. We are still on a path for a September close and don't have any other information to provide at this time."
Neither did TD Ameritrade shed any light on the fate of these advisors.
"We haven't disclosed details about our plans for the Scottrade RIA business, so any information regarding the impact is just speculation," writes spokesman Joseph Giannone, in an email. He continues that since the companies are still separate "it would be inappropriate for us to discuss Scottrade's business."
Given this, TCA's president and CEO Josh Pace is more circumspect about racing to scoop up these businesses.
"We have no knowledge of TD Ameritrade's plans for advisors and would not strategize outreach to firms based on a hypothetical scenario," he writes in an email.
He adds that "it would, however, be a shame if firms were let go based purely on size" and comments that the firms TCA does take on tend to come from the larger custodians including Schwab and TD Ameritrade. See: How Joshua Pace seized his 'moment' to convince Mark Matson to shift $1-billion-plus of assets to his small RIA custodian after a 20-year tryout.
"We find that these advisors are fed up with the service, frustrating technology and competitive threat that the big-box custodians represent."
TCA has more than 200 RIAs, up from 175 in 2016, and $16 billion in assets under custody, up from $14 billion in 2016.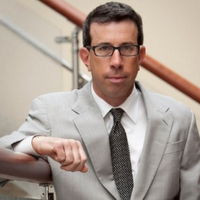 'Spaghetti bowl' of tech
Gultig says a small advisor might choose to go with one of the big custodians if they're looking at custody from a commodity standpoint, but if not, "smaller players may be it."
EAS, which has gone from 130 advisors in July to 172 this month, says advisors often come to them with a "spaghetti bowl" of technology.
"They're using 10 pieces of tech. We can come in and get them down to three or four, we can save them $12,000 or $18,000 by reducing the tech touch points." See; Why exactly a $2.2 billion RIA hybrid abruptly dumped LPL for Securities America -- and Schwab, Fidelity and TD Ameritrade.
Vigrass says Folio is leaning into the perception that it's thought to be a tech firm by some and a custodian by others.
"We still play in both camps," he says. "In many cases advisors that are not familiar with us say: 'Folio -- that's a tech company. It's software.' That's from the early days when Folio first launched."
Folio Institutional does not disclose its assets under custody. As of May 6, it has 451 clients, up from 405 at the end of 2015.
---
---
Mentioned in this article:
---
---
---
Stephen Winks
Large RIAs like Ric Edelman have $5,000 investment minimums and afford an extremely high level of counsel, thus wouldn't the lower end .advisors being culled by custodians be better served by RIAs who have an interest in training for a bigger share of comp than custodians? SCW
---