Tom O'Shea: Schwab and Vanguard came in, took their ideas and just married them with their well-known brand and they vaulted ahead of the startups.
Brooke's Note: What Schwab and Vanguard are doing in bringing dirt-cheap but branded money management to the masses remains an unheralded story of triumph in the advice business. Neither of these firms, with combined assets pushing $8 trillion, feels compelled to trumpet their jaw-dropping success in luring assets to their freshly minted offerings. But the behemoths aren't exactly ashamed of it either despite raising channel-conflict scenarios. Staking out middle ground, Vanguard and Schwab are reporting their mega-gains matter-of-factly. But it's little short of astounding. Nowhere else in the $23-trillion retail business are such cells of prolific growth to be found. It's easy -- and true enough -- to say that CEOs Walt Bettinger and Bill McNabb swiped advice concepts from VC-backed firms and slapped their brands on them. But since when did that trick ever work in other businesses? Google's launch of Google+ comes to mind. Even in automated investing, we aren't seeing big brands make much headway. BlackRock shut down FutureAdvisor's retail unit. Fidelity, TD Ameritrade (albeit with an Amerivest AUM war chest) and E*Trade have yet to show any robust growth in this area. Being first movers among the second movers is paying off for Bettinger and McNabb. If there is a weakness for Vanguard and Schwab, it's that so many of their assets get self-cannibalized. But that's not a bad thing and at least Schwab is showing signs of using its robo to successfully lure outside assets.
An earlier version of this article listed Betterment's AUM at $7 billion. In fact, it is $8.9 billion.
The assets of Charles Schwab & Co. Inc.'s robo-advisor surged to nearly $16 billion for the first quarter of 2017 ended March 31, putting it on pace to hit $30 billion of AUM by 2018.
But Schwab's absolute growth still pales when compared to that of Vanguard Group's new advice offering. (More on that later.)
The San Francisco-based robo added $3.6 billion, or about 33%, a little more than two years after its founding as Schwab Intelligent Portfolios. Though it zoomed off the launching pad, it took 15 months to reach $8.2 billion. Now, in just nine months, the robo's assets have nearly doubled that amount. See: Schwab spills robo-beans to Wall Street, including a Schwab Bank wrinkle, cannibalization rates and the algorithm's distaste for OneSource funds.
There is no rousing explanation for the growth but rather a process of "increasing awareness of the service, overall investor engagement and the attractiveness of the service for people looking for professional portfolio management with no advisory fee charged," says Schwab spokesman Mike Cianfrocca.
In other words, investors are finding out about free money management and taking Schwab up on its offer -- and existing clients are bringing over more assets after finding out that the robot has game. See: What exactly to make of Morgan Stanley poaching robo-talent Naureen Hassan from Schwab on the heels of Greg Fleming's departure.
Yet Cianfrocca adds that nearly 33% of that $16 billion are net new assets to Schwab. In the early days of the robo-advisor, virtually all the assets were cannibalized from existing Schwab accounts, so this shows that Schwab is tapping a rich new vein.
Though the Schwab robo's quarterly growth number stunned analysts, Malvern, Pa.-based Vanguard stomped its rival during the first three months of 2017.
Vanguard Personal Advisor Services hit $65 billion in managed assets as of March 31, up $15 billion from the previous quarter -- a 30% leap representing jaw-dropping gains of $5 billion a month. See: Vanguard virtual RIA's growth rate plummets from 50% to 32% with a staggering consolation -- another $10 billion in AUM since January.
Vaulting ahead
Schwab and Vanguard succeeded in these new lines of advice by using a just-add-water formula of joining national brands with inexpensive financial advice. Schwab charges no advisory fee and Vanguard charges just 30 basis points. Both firms make their money largely on asset management and, in Schwab's case, in the lending of the underlying assets. See: Schwab tells the SEC its robo-advisor has a 30 basis-point fee and big-time cash allocations held by Schwab Bank.
Analysts are comparing Schwab and Vanguard's successes unfavorably with the progress of the freestanding pioneers in robo-investing whose growth remains far more subdued -- at least in terms of absolute assets.
New York-based Betterment, which manages about $9 billion, is the leader among the standalone robo-advisors. Personal Capital Advisors Corp. of San Carlos, Calif. is the best grower among freestanding startup call center RIAs in the VC-based realm, with about $4 billion of AUM . See: Almost lost in the robo shuffle, Personal Capital, in its 'special category,' is winning as told by an overlooked metric: revenues.
"Schwab and Vanguard came in, took [the startups robos' ideas] and just married them with their well-known brand and they vaulted ahead of the startups," says Tom O'Shea, an analyst with Cerulli Associates in Boston.
"These digital innovators awakened the sleeping giants," he adds, and now those giants "are definitely going to be the beneficiaries of this technology—the Fidelities, Vanguards, and Schwabs."
Fidelity, TD in the game
But if legacy firms other than Schwab and Vanguard are experiencing similar electric growth, they are keeping it to themselves.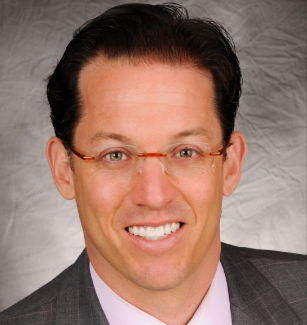 Whether Fidelity Investments of Boston can pull off a come-from-behind robo success remains to be seen.
The company declines to disclose its robo assets but its Fidelity Go is "doing well," says Fidelity spokeswoman Erica Birke. See: With RIAs deliberately not in mind, Fidelity Investments launches Fidelity Go, a robo-advisor with the human touch of Vince Gubitosi.
Birke adds that AMP, Fidelity's robo-for-RIAs, will be "widely available" this summer. See: How Fidelity's robo for RIAs 'leapfrogged' rivals -- and why the landing might not stick.
Omaha, Neb.-based TD Ameritrade reports about $14 billion in client assets for its two robo units. One is a fledgling fully digital unit called Essential Portfolios. See: New TD Ameritrade CEO, fresh from bank, will 'reassess' putting TD brand on products and redefining open architecture.
The other, Selective Portfolios, is a robo/human advisor hybrid formerly known as Amerivest. TD spokesman Joseph Giannone says the ex-Amerivest unit's inflows are up 24% from a year ago. TD Ameritrade makes play to become top robo by 2016 with out-of-the-gate $100-million revenues -- albeit with some risk attached to the power play.
Advisor-centric
Like Schwab, Vanguard was low-key about its growth, offering only that VPAS is "a hybrid advice service – an important distinction, as we believe in the value of advice and the value of the advisor," according to spokeswoman Emily Farrell.
Vanguard is backing up its praise of human advisors. At the end of the first quarter it had 500 of them on its payroll -- 100 more, or an increase of 25%, from last August. See: Vanguard's virtual RIA adds $10 billion in last six-month period, an acceleration to $1.6 billion per month of net new assets.
Schwab is skewing more towards humans than algorithms when it comes to advice, according to Cianfrocca. He says that its more advisor-centric unit, Schwab Intelligent Advisory, has just launched and its assets are not yet being reported.
Cianfrocca also emphasizes that his firm's original robo-centric unit, Schwab Intelligent Portfolios, "is designed for an investor who prefers a heavier technology experience, while Schwab Intelligent Advisory is designed for someone who wants technology but with more interaction with a financial professional. Our goal is to have a range of services to meet different investor needs and provide flexibility as someone's situation and preferences might evolve over time." See: Schwab unveils its virtual future to plaudits but using green CFPs as its real people, mandatory 6% cash, could prove troublesome.
Danger ahead
This pumping up of the value of humans advisors is based on factors that go beyond advice efficacy and customer comfort levels, according to Will Trout, senior analyst at Celent.
"The pure robos remain vulnerable to SEC scrutiny over how they'll handle customers in a time of crisis," he says. See: BlackRock solicits more regulator scrutiny of robo-advisors, eliciting jeers and a cheer.
O'Shea counters that robos are better in one area: "Advisor-created portfolios underperform home office-created portfolios."
A new report from Broadridge Financial Solutions Inc. says the industry's online offering that's seen the fastest growth on a percentage basis for the last 12 months ending March 31 was the direct online channel, formerly referred to as discount brokerage.
That segment enjoyed an overall asset increase of 61% in the past year, Lake Success, N.Y.-based Broadridge reports. In the first quarter of 2017, net new asset growth increased by $39 billion, or 8.6%. See: The three big defects in Andy Rachleff's theory of robo-advisors' ineluctable destiny of domination.
---
---
---
David Goldstone
Where are you getting the numbers of their growth in AUM, is this published anywhere?
Stephen Winks
ROBOs and advice are one in the same, ROBOs just make better use of electronic management of values which are beyond human comprehension. Interestingly this can be quantified though no one wants to do it as centralized portfolio management out performs the individual advisor. Rather than disparage ROBOs it is time to embrace them. SCW
---