News, Vision & Voice for the Advisory Community
The $5 trillion iShares-maker scores with low, low-priced 'non-Core' ETFs that don't cannibalize high-margin Core iShare products but the liquidity of the cheapo funds could be a problem
May 8, 2017 — 7:50 PM UTC by Janice Kirkel
Brooke's Note: Had BlackRock CEO Larry Fink asked for my opinion about whether he could turn around the aircraft carrier advance of Vanguard ETFs in terms of market share by simply creating a handful of ETFs that compete with Vanguard on price, I'd have offered a qualified "yes." The qualification would be that it might work but that it'd decimate the high-margin BlackRock on the shelf. It turns out I would have been wrong, at least in the medium term. RIAs have gone along with BlackRock's ETF pricing segmentation logic -- or is it strategic black magic? -- and bought the cheap Core series ETFs without forsaking existing higher-priced ones. See: ETF makers mostly have $500-million-plus-AUM RIAs to thank for growth, study shows. But Vanguard is still nipping at its market-share heels and the short- and medium-term are only midpoints en route to the longer term. We are entering that latter phase of this pricing battle. We all know what Vanguard will do next -- keep lowering fees unmercifully. See: Vanguard and BlackRock slash prices at Christmastime but only Vanguard feels the need to defend its actions. BlackRock will be faced with harder decisions and presumably RIAs -- the biggest users of iShares -- will be top of mind as its execs decide where to set ETF fees.
After years spent watching The Vanguard Group do nothing but gobble up its ETF market share, BlackRock Inc. took action -- with positive results.
The New York-based money manager is in its fourth straight year of widening its share lead in the exchange traded fund market and holding Vanguard at bay -- despite charging average fees that are several times higher than those at the Malvern, Pa.-based investment company.  
BlackRock has executed an improbably fast and effective check of the Vanguard advance by offering deep-discount prices with similarly low-priced offerings. See: Vanguard and BlackRock slash prices at Christmastime but only Vanguard feels the need to defend its actions.
In 2016, the New York-based money manager of $5 trillion generated a market-leading 32% of annual sales compared with Vanguard's 29%, according to a research note by Ken Worthington of J.P. Morgan Chase. BlackRock's four-year edge over the indexing king comes after a dozen years of squandering market lead.
Not 'rocket science'
Branded unceremoniously as the "Core" ETF series and launched in October 2012, BlackRock claimed a 26% market share of ETF sales from 2012 to 2014. Vanguard had a 29% share, according to Worthington's research note. See: How BlackRock plans to grow iShares using advisors as one key.
Since then, market share advances reversed course.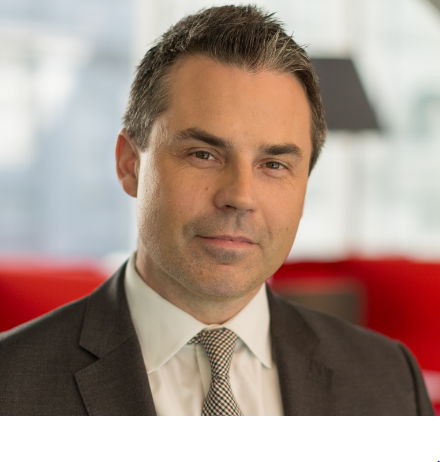 "We're very excited that the strategy is successful," says Martin Small, head of US iShares at BlackRock. "This isn't rocket science. We listened to clients, paid attention to how practices are changing. Clients are voting with their feet. Our year-to-date market share is 45% in net new flows."
"The [Core] BlackRock ETF's," says Eric Balchunas, senior ETF analyst at Bloomberg Intelligence. They are, he says, the only thing "stopping Vanguard from total domination. BlackRock is in its fourth straight year of taking in more than Vanguard in ETF's." 
When Vanguard entered the ETF market in 2001, iShares owned the market. Now BlackRock's ETF assets total $1.1 trillion compared with Vanguard's $700 billion, according to data from ETF.com.
RIAs, says Small, have played a critical role in the success of Core, with clients looking to buy and hold rather than trade. "I attribute the rise in retail embracing ETF's to the growth of fee-based advice in the U.S. So, we said we need a line of products investors will use for long term holdings."
Fink effect
BlackRock chairman and CEO Larry Fink pulled levers along the way, according to Small. 
"Larry was definitely involved, endorsed and pushed forward the strategy to launch the Core series," he says.
In BlackRock's first quarter earnings report, Fink ran down all the ways Core was being used: "Simple building blocks like iShares Core is a strategic holding for long-term investors, fixed income ETFs alongside bonds for institutions, large asset owners taking greater control of portfolio risk profiles with factor-based ETFs, and more and more investors are using a combination of ETFs to generate active returns."
Balchunas says Fink knew what he was doing, and that it's impossible to overstate what the Core series has accomplished for BlackRock.
"The Core series was huge. What Core did was allow iShares to satisfy advisors and retail who don't care as much about liquidity but just want something cheap because they're going in for the long term. Essentially, they launched a line of basically cheap products to stave off Vanguard." See: Unfazed by its misfire, BlackRock is taking a second shot at the 401(k) market, this time with a whiter hat.
Small agrees. In both the Core and non-Core products, he says the bid/ask ratio is inside a penny.
"The bid/asks are very similar because the baskets of stocks are similar, he says. "The average daily volume makes non-Core easier to trade, but Core clients are less interested in trading and their trade sizes tend to be smaller so the smaller volume doesn't matter."
In-house price war
Still, Wall Street analysts point out that BlackRock's introduction of cheap iShares has not -- for now -- undermined its more richly priced existing ETFs.
"The two ETF suites have different benchmarks and different liquidity thresholds," writes Worthington, "which we think is allowing BlackRock to more successfully attract price-conscious retail buy and hold investors in its Core ETF franchise while still growing a higher-fee ETF franchise maintained for liquidity-focused investors."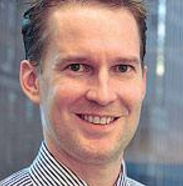 Small says the idea that Core was going to displace non-Core is what he calls a "foreign language for the ETF community. Those embedded in it understand the different applications."
And it's all relative. "The original low-cost competitor, after all," he says, "was the non-Core, high-cost fund. The competitive set was mutual funds costing 110 basis points."
Indeed, fees on iShares non-Core ETF's run from 15 to 80 basis points and average 52. The fees on fixed-income and smart beta ETF's rise as high as 50 basis points. Fees on the Core ETF's range from 5 to 25 basis points, 25 being the fee for Core Allocation ETFs. See: An advertiser's-eye view of what the new-look FPA looked like in Seattle.
Other than those funds, Core fees generally stay in the single digits. Vanguard's average ETF expense ratio is 12 basis points, and the bid/ask spread for trading its ETF's is a few pennies a share, according to Vanguard's website.
But BlackRock's creating those two share classes is arguably not in the best interests of ETF investors, according to Alex Bryan, director of passive strategies research, North America at Morningstar Inc.  Cutting fees on its existing funds rather than creating a new share class would have better served shareholders, he argues.
"They would have just had one product with greater scale. It would be more efficient from a cost perspective. Now people who were in the existing product are paying more than they should be paying."
Institutional interests
Then again, share classes in mutual funds are common and investors like them because they can choose a fee that suits their investing and trading habits.
Meanwhile, Worthington warns that non-Core ETFs -- namely legacy, high-margin iShares -- could be cannibalized if the Core ETFs get big enough to provide sufficient liquidity for institutional investors. And if the fee and trading spread differential is substantial enough, institutions may go for the Core funds despite the differences in benchmarks. See: ETF makers mostly have $500-million-plus-AUM RIAs to thank for growth, study shows.
One reason is that the largest institutional investors are concerned with ETF liquidity, says Bryan. A big investor, he says, may not go with the lowest expense ratio.
"It may be better to go with the fund with the best secondary market, that will apply to large investors with a short holding period. They are more apt to be looking to trade," he says.
But Small says it's important to look at the broader context, which is that a little more than half of the $77 billion now in US iShares is in the Core funds.
"Only 53% of that is in Core products. There's a very big investor base which thinks expense is important, but they care more about 'Can I buy commission-free? Is it the right index?'"
Fee reductions continue
Despite BlackRock's widening lead, Vanguard likes its prospects going forward.
"We are punching above our weight," spokesman Freddy Martino writes.
First-quarter figures have Vanguard's market share of ETF asset inflow holding steady at 30%, though Vanguard's market share of ETF assets is 25%. See:  After Vanguard gains $550-billion ETF lead, Fidelity makes 'rabbit out of the hat' play to regain ground.
Vanguard, meanwhile, marches ahead with its scheduled fee reductions, regardless, it says, of what competitors do.
"We announce expense ratio changes not in reaction to our competitors but on a scheduled basis – six times each year in sync with our prospectus filings," writes Martino in an email. "We've completed four rounds of prospectus filings so you can expect to see two more rounds of changes in the coming months … Vanguard is not on an asset-gathering mission." See: Jessie from Pennsylvania' blindsides a monotone Vanguard webcast and CEO McNabb deftly embraces his critic.
On Oct. 5, prices on the Core funds were cut by two to five basis points. In the first quarter earnings release, Fink wrote that BlackRock's pricing strategy continues to draw investors.
"We made a deliberate strategic investment in our US iShares Core ETFs, positioning this business to offer the highest-quality product at the best value for our clients. This strategy is working, posting organic revenue and asset growth that exceeded our expectations. Since the strategic repricing, we have seen an acceleration in growth in our iShares U.S. Core ETFs with $52 billion of net inflows, representing a 50% annualized organic growth."
And if the cost of the Core funds is to go down even further, it won't be at the expense of quality, according to Fink.
 "Our strategy is to continue to maintain the only Core ETF's on institutional grade indexes -- to MSCI, to the S&P 500 -- not benchmarked to non-named index providers," says Small. "We don't give a non-institutional quality product, we won't sacrifice quality of exposure to reduce costs." He also points out that the funds don't make capital gains distributions every year, which reduces value to investors."
A basis point here...
But as far as Balchunas is concerned, Rachleff is "splitting hairs."
"Ten basis points, five basis points, it's all really close," he says. "It's an unusual target for Wealthfront to go after them." See: Why Vanguard Group has proved impervious to a '$34.6 billion' whistleblower suit and why nobody's suggesting Vanguard execs should breathe easy.
The iShares S&P 500 Core ETF charges four basis points, Vanguard charges five, Boston-based State Street Corp. charges nine.
"Compared to the amount of money that has been lost by investors to overpriced actively managed funds this is no biggie," says Balchunas. "Wealthfront isn't breaking any news here."
Aladdin boost
Technology, says Small, in the form of Aladdin, BlackRock's risk and order management system, often described as the firm's central nervous system, is also boosting the success rate of Core products. See: Jack Bogle's ICI grumbles and Kunal Kapoor's 'future' mode make Morningstar's 2017 conference sparkle with an uber relevance.
"We have client analytics we're bringing out over the next 12 months, with better ETF screening tools, trading tools, and more info about ETF pricing," he says.
Currently there is Aladdin Risk Monitor, which would allow an RIA with a big book to risk analyze all accounts' positions and performance against the benchmark, and Aladdin Portfolio Builder, which takes risk models and puts them in the hands of financial advisors. 
When asked if there's potential for risk management tools to confer a false sense of security, making investors feel they have more control over their money than they actually do, Small says, "I look at the flows, what investors are doing with their money,  I don't see them making bad choices. The lion's share of ETF flows go into the biggest broad market ETF's at good trade prices."
---
Mentioned in this article:
---
---
Share your thoughts and opinions with the author or other readers.
Stephen Winks said:
May 9, 2017 — 4:22 PM UTC
---
---