RIA and film producer Jim Casey is dead at 52 in the wake of accusations of malfeasance.
Brooke's Note: When I go searching online for good photos of RIAs that we write about, I am lucky to see two or three. Often there is not even a single good one to publish. As I looked for one of Jim Casey, there were literally hundreds to choose from, many of them with the Getty Images watermark. In those pictures, he is with Hollywood society types. He lived life big. Somehow it only heightens the sense of tragedy. In the end, this big RIA got accused of a major malfeasance but it appears that the trouble, if reports are to be believed, was perpetrated by having a hybrid practice that allowed him to switch hats. Of course, larger psychological issues may have been at play if the broad sampling of photographs is an indication.
The owner of an RIA managing $1.2 billion committed suicide at his home after separate lawsuits came to light alleging that he mismanaged millions of dollars.
Jim Casey, founder, president and CEO of Palm Springs, Calif.-based Integrated Wealth Management, died May 1 in his Palm Springs home. He was 52.
Several days after this article was originally published the police confirmed that the death was an apparent suicide, according to The Desert Sun.
Casey was featured in these pages in a 2014 story regarding his recruitment of The Cypress Group, an elite team from Morgan Stanley that managed $740 million. See: Schwab wins $740-million team as part of an RIA dolphin-swallows-wirehouse whale story near Chuck's winter home.
The ADV for IWM, filed in March, pegs its total AUM at $1.2 billion. The firm, which reports having 1,100 clients also has offices in Newport Beach, Calif.; Meridian, Id.; and Anchorage, Ak.
In the lawsuit, Casey was accused of wrestling pension fund assets into a high-commission annuity and investing a client's savings into his movie ventures without her knowledge.
It appears that the brokerage end of Casey's hybrid RIA is involved in the allegations. Casey's RIA holds its assets through Schwab Advisor Services. But Casey was also registered as a broker and it is in FINRA's BrokerCheck system that one of the allegations is highlighted. In that charge, a client in 2015 accused Casey of using her funds without her knowledge to invest in film production and marketing. See: FINRA shifts an unwelcome spotlight away from itself -- by training it on the brokers it oversees.
Casey disputed the allegations, according to BrokerCheck.
'Out the window'
The former client, Erica Murray, in a filing with the Los Angeles County Superior Court dated February 2015 and in court documents, alleges Casey convinced Murray to sign over her investments to his control.
"...After Casey and IWM had obtained complete control over Murray's assets in a Charles Schwab investment account and established what Murray believed was a close and trusted relationship, Casey's promise to avoid 'risky' investments went right out the window. Instead, Casey abused his client's trust by secretly throwing away millions of Murray's dollars in order to finance his dream of becoming a mover and shaker in the independent film industry," the lawsuit states.
The lawsuit also alleges that Casey used Murray's money without her consent to rub elbows with actors and give himself "executive producer" credit on unprofitable film projects that he financed secretly and solely with Murray's money.
$7.1 million locked down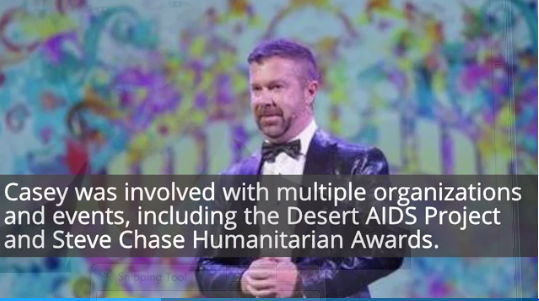 In another lawsuit filed April 10, St. Jude Heritage Medical Group (not connected to St. Jude's Children's Hospital) accuses Casey and his firm of breaching its fiduciary duty to St. Jude's retirement plan.
In one instance, the lawsuit alleges, Casey orchestrated a transfer to an indexed annuity product by AXA Equitable Life Insurance Company without the knowledge of the firm. That $7.1-million sum represented more than one-third of the plan's assets. See: Why gathering big-time 401(k) assets -- and charging regular fees -- is well within reach for most experienced RIAs.
"The annuity was an is entirely unsuitable and imprudent for an ERISA-qualified retirement plan, like the cash balance plan," the lawsuit states.
Casey received a sales commission of 5% for the $7.1 million invested by the plan into the annuity. See: Critic calls 'laughable' FSI study that shows only 14% of advisors want DOL rule to stay.
"To make matters even worse, the issuer of the annuity imposes a substantial surrender charge upon the withdrawal of plan assets making it essentially impossible for the plan to withdraw its assets from this obviously imprudent investment...," according to the lawsuit.
On the other end of the spectrum, Integrated's RIA appears to have relationships with firms that are known for their low fees, such as Austin, Texas-based Dimensional Fund Advisors.
On its ADV, the firm notes that it has created four model portfolios through its research partner, DFA: "We utilize their expertise in putting financial science to work for clients. DFA uses information in market prices throughout their investment process to build solutions that pursue higher expected returns." See: DFA RIAs remain in turmoil as Schwab and Fidelity ponder matching TD Ameritrade pricing deal and a key couple of basis points.
The ADV also lists Bay Area RIA Litman Gregory as a partner in building portfolios. See: Goldman aims to make red carpet service for RIAs universal at Fidelity Investments.
Better days
Just a few years ago, Casey's sad end would have been hard to predict. In 2014, he pulled off a major coup when he recruited a giant Morgan Stanley team whose assets were greater than his firm's entire RIA. Integrated had $621 million of AUM when Casey signed on The Cypress Group headed by Mark Thatcher with its $740 million of AUM. See: Schwab wins $740-million team as part of an RIA dolphin-swallows-wirehouse whale story near Chuck's winter home.
According to Integrated's website, The Cypress Group is still a part of Integrated Wealth. At press time, Thatcher had not responded to a request for comment about what will become of the firm.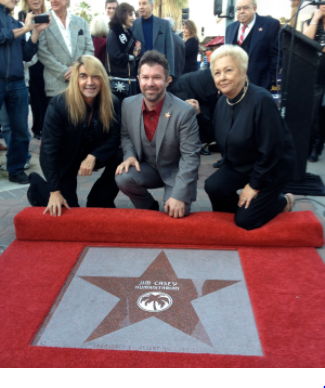 The future of Integrated Wealth Management is unknown. At this time, the firm's website is still operational. A marketing representative did not respond to numerous emails from a reporter. There was no statement on the website acknowledging Casey's death.
But on IWM's Facebook page, the firm made this May 1 posting:
"Today all of us at Integrated Wealth Management are deeply saddened to learn that our founder, Jim Casey, has passed away. Jim's dedication to Integrated Wealth Management, as well as his passion to his generous philanthropic efforts, made an impact in many communities, specifically in the Coachella Valley. For all of us at Integrated Wealth Management who have been fortunate to work with Jim, we have lost a dear friend. Our thoughts and prayers are with Jim's family."
Certainly there is the potential for great harm to the firm, according to Alan Foxman, compliance attorney with Dew, Foxman & Haugh, PLLC of Delray Beach, Fla. He is a senior consultant with NCS Regulatory Compliance
"Whether it's an employee or the man (or woman) at the top and regardless of whether it's negligence or intention wrongdoing; a one-off case of theft or a systemic company-wide fraud – When customers are harmed, the firm is the one with the deep pockets (or "deeper" pockets) and will almost certainly be dragged into the lawsuit and will have to open their purse if wrongdoing is found," he said in an email requesting an opinion on how IWM might be affected by this tragedy and the potential liability of Casey's alleged transgresions. "The general legal principle is that the employer is liable for the acts of the employee and, in this industry, you have the added risk of being charged with a failure-to-supervise claim."
That said, none of the individuals are likely to be implicated legally, Foxman adds, though brand risk could be enormous.
"Generally speaking it would be rare that someone below the 'perpetrator' would, themselves, have any liability unless for some strange reason they too were involved in the wrongdoing," "But yes, when it comes to having their own reputations damaged or 'guilt by association' other employees can face challenges or worse. Just look at the folks who worked for Bernie Madoff or Scott Rothstein."
A number of individuals responded to the Facebook post.
John B. Lazarchic wrote: "So heartbroken over this! Such an amazing person and the most caring person I ever knew..."
Judi Brenner wrote on the Facebook page: "We (Charlie and I) are deeply saddened by this and our hearts go out to his friends, family, and business associates. Jim was not only a brilliant businessman, but an all-around great guy. He will be terribly missed."
Some posts seem to indicate that he had clients who were still fans of his.
Angelina Rivera wrote: "I'm really sad to hear about his passing. What a wonderful man he was. He was an inspiration to me and I sure am thankful that I was able to work with him and so many of the Integrated Wealth Management team. My heart goes out to his loved ones and all of you at Integrated Wealth Management."
Schwab connection
Schwab has been associated Casey and Integrated for a while. In the 2014 RIABiz article, Casey credited Schwab executives for suggesting the switch to software provider Tamarac Inc. See: Envestnet-Tamarac wins four more RIAs with an average of $5 billion of AUM by selling a vision.
A Schwab spokesperson declined to comment about the firm's future or whether Schwab was still holding Integrated's assets.
"It's inappropriate to comment for this story given these unfortunate circumstances. Schwab offers its heartfelt condolences to Mr. Casey's family and to the Integrated Wealth Management team," writes spokesman Rob Farmer.
Local presence, movie producer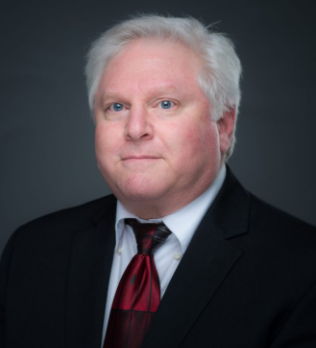 Still much is unknown about Casey's death. There has been no announcement by the coroner's office as to the cause of his death. But his passing raises the specter of David Zier, an RIA leader who hanged himself in 2014 after his firm's outside investments were questioned. See: A wider window opens on David Zier tragedy as Convergent is made to pay and FINRA and SEC make themselves scarce.
On Dec. 19, the Commodity Futures Trading Commission ordered Convergent Wealth Advisors, Zier's firm, to pay an $800,000 fine. The CFTC found that Zier, in connection with his operation of a friends-and-family fund, ZAM LLC (for Zier Asset Management), had made fraudulent solicitations to clients of Convergent, totaling almost $3 million. See: City National sells off salvaged remains of Convergent Wealth Advisors, but not before Convergent sheds nearly $7 billion of AUM.
Casey had a recurring spot on the local Coachella Valley WMIR news, where he dispensed financial advice for several years. Casey was also a movie producer. His most successful venture, according to Internet Movie Database, was 2012's "Hit and Run," which starred Kristen Bell and Bradley Cooper. The movie was released and grossed $13,746,550 on an estimated $2-million budget, according to IMDB.
Subsequent productions did not fare as well. His last listed credit was as co-producer of 2014's "An Evergreen Christmas," whose cast included Robert Loggia and Naomi Judd.
Hard-learned lesson
Here is the Q&A with Casey from the "About" page on IWM's website, the last answer of which proved tragically prescient.
What are 3 words people use to describe you?
Hardworking. Persistent. Giving.
What are you most grateful for?
My relationship with my husband, my friends, my health and career successes.
What gets you excited about life?
Continuing to push myself outside my comfort zone.
What is the best advice you have ever been given?
The best advice I've received is that you can't make everyone happy all the time.
How do you define success?
Success to me is achieving the goals I set for myself instead of what "society" deems.
What is your proudest achievement?
Founding my own RIA in a time when it was not "in vogue", and having it live and thrive for 20+ years.
What was the best book you've read and why?
"Super Self: Doubling Your Personal Effectiveness," by Charles Givens, helped set the foundation of my business and gave me some keen insights early on in my life and career.
What life lesson did you learn the hard way?
I can't control the outcome to every situation.
---
Related Moves
November 12, 2020 – 4:43 AM
---
---
---
Are there any update to this story
---