News, Vision & Voice for the Advisory Community
As the idea of a fund shelf diminishes, the Malvern, Pa.-based firm's refusal to pay such fees earns cold shoulder from the top New York wirehouse
May 4, 2017 — 10:56 PM UTC by Brooke Southall
Brooke's Note: The woman at Vanguard who took the message when I called asking for comment chuckled when I told her what the story was about. The source of her amusement? "It just seems to be a hot topic," she said. It's certainly cause for smiles whether you're answering phones at Vanguard or CEO Bill McNabb. When you're so competitive that your rivals are pressuring distributors not to distribute your product, something is going right.
James Gorman is lowering the boom on what he may well see as a $4-trillion freeloader.
The Morgan Stanley CEO will no longer allow investors to invest in Vanguard Group mutual funds except to add to existing positions.
Use of Vanguard ETFs will be unaffected at the biggest Wall Street wirehouse. 
A Vanguard spokeswoman declined to confirm the new policy, citing her firm's practice of not commenting on specific client relationships. She added that Vanguard never pays brokerages or custodians for fund distribution with the result that Vanguard products are not available at some broker-dealers.
Typically, Morgan Stanley won't distribute mutual funds without being paid explicitly for the privilege, so the two companies have never been close allies. See: In search of a 'mind-set' shift, $2.2 billion Wichita team tunneled out of Morgan Stanley -- taking absolutely no chances with the guards.
It's unclear, therefore, why this rupture is coming occurring now -- other than market and regulatory forces putting new pressure on Morgan Stanley's profit margins. AdvisorHub's Mason Braswell broke the story yesterday.  
Eradicating costs
The partial Vanguard farewell comes to light as DFA is having similar troubles with RIA custodians like Schwab Advisor Services, Fidelity Clearing & Custody Solutions and Raymond James Financial Services Advisors Inc. See: DFA RIAs remain in turmoil as Schwab and Fidelity ponder matching TD Ameritrade pricing deal and a key couple of basis points.
That's because the DOL rule demands deeper disclosures and investors are shifting more dollars to ETFs. Morgan Stanley brokers can still give investors access to Vanguard through ETFs, which typically have lower management fees. See: RIA lobby fires off letter to DOL claiming rules aimed at reining in overzealous stockbroker sales pitches chill RIA conversations with their prospects. 
Even so, "overall, it seems odd to me that they'd raise a big deal over the relatively minor cost," says a former Morgan Stanley executive who asked not to be named.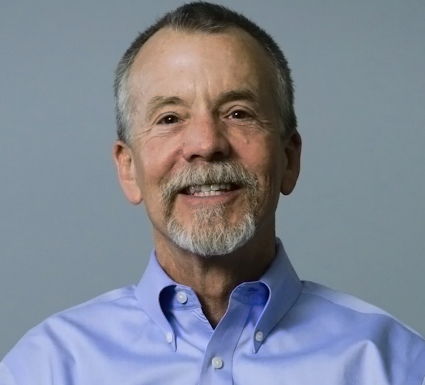 But there are major hidden costs that Morgan Stanley is likely looking to eradicate, says Scott MacKillop, founder and CEO of First Ascent Asset Management LLC.  Scott MacKillop applies shock-and-awe pricing to SMA market to good effect after merely lower fees left RIAs flat
"I'm guessing that the active managers who pay up big-time to be on the Morgan Stanley platform are sick of seeing a disproportionate share of asset flow go to a firm that doesn't pay-up," says MacKillop, emailing from the Envestnet Advisor Summit in Dallas. He recently founded his Denver firm to exploit these fissures.
"They may have put pressure on Morgan Stanley to help them out. Just a case of active managers, who are watching their assets drain away to the passive players, fighting back in any way they can," MacKillop writes. Morgan Stanley can help them out while keeping the Vanguard ETFs in place so their brokers still have access to Vanguard. I'm at the Envestnet conference now and you can see and feel the anxiety on the faces of the active managers here. Passive is kicking their ass and they are not happy about it." See: Jack Bogle's ICI grumbles and Kunal Kapoor's 'future' mode make Morningstar's 2017 conference sparkle with an uber relevance.
Not about fees
Part of this is just a new chapter in an old book, says the ex-Morgan Stanley exec.
"It seems to be to be not about the fees, but about taking them in a different direction. There's always been a lot of focus on getting clients converted to wrap fee programs, and pushing solutions like Managed Future, alternative investments, and banking services, the latter of which has been a big push over the last few years. Shelf fees at Morgan Stanley run in the hundreds of thousands of dollars. Morgan Stanley's first quarter 2017 revenues were $9.7 billion and its retail unit's revenue came in at $4.1 billion." See: With 'revenue sharing' as primary consideration, Guggenheim transfers its in-house RIA to HighTower.
The source adds: "I know that FA's at Morgan Stanley were always very big sellers of American Funds, the high-load funds based in L.A. They also had to reach a consent agreement over the suitability rule, and the tech teams had to put in place software to ensure that clients weren't being directed to inappropriate funds." See: Fleet-footed RIAs storm into the active ETF market as fund giants tie pretzel dough.
Annual production per advisor reached a record level of $1.03 million, helped by fee-based client assets growing 16% from the first quarter of 2016 and 6% from the fourth quarter to $927 billion.
New fee-based assets hit $18.8 billion, triple the figure of a year ago, and the highest total since the fourth quarter of 2014, noted Morgan Stanley CFO Jonathan Pruzan on the company's earnings call, according to an On Wall Street report.
Subterranean deal terms
Though the Morgan Stanley/Vanguard and DFA/custodian kerfuffles may result from meta forces in the advice business, the near-simultaneous revelations are likely coincidental, according to MacKillop.
"In the case of the DFA/TD Ameritrade deal, I suspect someone at TD got creative and saw an opportunity to gain an advantage over Schwab and Fidelity," he says.
 "I would guess that they lowered the transaction cost for trading DFA funds, but that DFA gave something to TD in return. Whatever they gave was in a form that allows DFA to deny that they paid-to-play directly, but was still a benefit to TD."
He continues: "For example, as I recall there was some language in the announcement of that deal about a strategic relationship and some reference to educational initiatives. DFA may have agreed to sponsor some TD educational program or underwrite some sort of advisor outreach program. Obviously, this is just me speculating, but with new leadership at both TD and DFA, both organizations may have looking to make some cool new things happen."
---
---
Share your thoughts and opinions with the author or other readers.
---