Lowell Putnam: We've got the second-mover advantage.
Brooke's Note: At RIABiz, we follow the money and the people. In this case we needed a scorecard to keep track of familiar RIA faces and familiar RIA firms. It gets pretty exciting when you see a Cambridge, Mass.-based VC, owned by Fidelity, funding a Harvard grad's startup and seeing that software readily used by classic RIA stars like Marty Bicknell and new lights like Betterment. The whole circle of life is finding its rhythm here in making big data and small data, big firms and small firms, work together. The takeaway for RIAs is that if they still find the aggregation of data to be an unwieldy task, input and capital from the various strata of the RIA hierarchy is being brought to bear.
The venture capital firm owned by FMR, parent of Fidelity Investments, just bought itself a chunk of Quovo Inc., an upstart data firm in the account aggregation business. See: Quovo rakes in $4.75 million from VC backers and a triumvirate of angel RIAs: Carson, Bicknell and Lockshin.
F-Prime Capital Partners of Cambridge, Mass. and New York-based Napier Park Global Capital, an alternative credit company, paid $10 million for an undisclosed stake in the New York-based startup that trumpets, with some irony, its later-to-the-game advantage.
"We've got the second-mover advantage," says Lowell Putnam, 34, who co-founded Quovo in 2013. "The first movement of account aggregation is 20 years old. Being able to start fresh has given us a big advantage."
Early players like CashEdge (purchased by Fiserv), Yodlee (acquired by Envestnet Inc.) and ByAllAccounts (bought by Morningstar Inc.) specialized in the discipline. Others like SS&C Advent of San Francisco did it and its Advent Custodial Data enjoys a reputation for high-quality data. See: How SS&C muscle might be just what the Black Diamond and Advent Software doctor ordered
First mover disadvantage?
The advantage of being a first-mover is that such firms have established relationships with thousands of institutions for mutual sharing of data and they have gained experience in analyzing the data on behalf of clients. See: How Joe Mansueto's purchase of ByAllAccounts is mostly a show of faith in the Morningstar brand, global reach and the future of asset-quarterbacking as a billable service. Not only have they had time to iron out wrinkles but they can provide service at a competitive price.
But Quovo has worked to convince the marketplace that these old players are stuck on legacy systems that make their use cumbersome.
"We built everything ourselves," Putnam says. "We were the first in the cloud."
Still, there is an apples-to-oranges aspect when comparing data aggregation software, says Will Trout, London-based head of wealth management research for Celent. The value in these older brands is plain to see by how readily they have been snapped up by big players -- especially Yodlee.
"Yodlee is more of a banking aggregator, says Trout. "ByAllAccounts has always been a player in the RIA space: reliable and comprehensive and a pioneer in terms of providing reconciliation-ready data. But as with Yodlee, I feel their brand has been subdued a bit by their partner organization."
Lockshin left wanting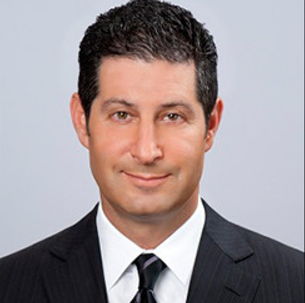 Quovo is the apple of some big-RIA eyes, including those belonging to Steve Lockshin, Ron Carson and Marty Bicknell. All three were part of Quovo's $4.7-million round of funding in 2015. See: Quovo rakes in $4.75 million from VC backers and a triumvirate of angel RIAs: Carson, Bicknell and Lockshin. Putnam started the firm with $1.5 million seed-funding round, bringing the total funding now to more than $16 million.
Lockshin, principal of Los Angeles-based AdvicePeriod, which manages about $950 million of assets, wishes he could have joined F-Prime in buying a larger share of Quovo. Lockshin sees a company very much on the rise.
"The early adopters could see the value in the product but they were a much smaller company. No one gets fired for hiring IBM. But it is riskier to choose a firm like Quovo. Even though Quovo has a better product you may choose the public company. But now, Quovo is bigger and they've landed some very nice contracts and they're launching into that category of a company."
A bet on Quovo is a bet on the growing conviction that advisors will only compete if they can see and manage based on held-away account holdings in addition to the one they manage. But it's also an early bet on the idea that advisors can leverage their own data and so-called big data to run their businesses and portfolios better.
Valuation boom
"The story of aggregation isn't a three-month or six-month story but it's a major paradigm shift in the industry and we're in the very early stages," says Putnam. See: With Addepar muscling in, original UHNW software force PCR hires new CEO, triples engineering staff, kills off asset-based pricing and seeks more RIAs.
Two years ago, Quovo reached more than $700 billion administered on the platform. Putnam says the firm now administers more than $1 trillion, its growth bolstered by working with larger firms.
"Every night, we're syncing data from several million customer accounts. We've continued to expand in fintech and the enterprise space," he says.
One significant change in the aggregation business is their recent valuations. One reason Quovo looks attractive is the jaw-dropping valuation that Yodlee realized in selling to Chicago-based Envestnet. See: Yodlee schools RIA tech startups at The Vault and RIABiz stops by. A year earlier, Chicago-based Morningstar Inc. purchased Woburn, Mass.-based ByAllAccounts for a relatively tiny amount of $28 million. See: Why Morningstar's purchase of ByAllAccounts might be a bigger deal than its paltry $28-million price tag shows.
Sizzle, not fizzle
Trout adds: "I see Quovo as a next-gen aggregator ... not just for providing aggregation services but as a starting point for generating analytics. Quovo has gotten some good business and visibility and I believe poses a competitive threat especially for those firms and advisors who don't want to deal with Envestnet but like working with a scrappy independent." See: This generation of advisor aggregators puts the roll-up ghosts to bed, for now.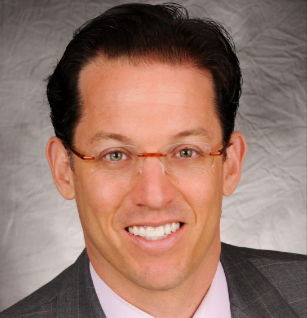 Marty Bicknell, CEO of Mariner Holdings -- to his own surprise and bemusement -- is also sold on Quovo.
"They've far surpassed my expectations... It seems like every year or two there's a new tech company that thinks they can walk into wealth management and fix everything. These are typically more bluster than anything else. While they make a lot of noise, they normally fizzle out. Quovo was the exact opposite," Bicknell says. See: Marty Bicknell and Fidelity enter into the mother of all cross-RIA referral deals.
Mariner Holdings is a Leawood, Kan.-based serial buyer of RIAs and asset managers that has more than $35 billion in combined assets.
Cashing out of Betterment
Bicknell adds that when Quovo took the time to listen to RIAs like his when it appeared on the scene.
"In doing so, they gained valuable perspective and feedback on what worked and what didn't – ensuring they addressed a real market need. While this required an upfront investment, they're seeing the dividends of all that hard work now as they increasingly stand alone in terms of quality, support, and ease-of-use," he says.
Lockshin gained notice as fintech investors as early funders of New York-based Betterment. Lockshin has subsequently quietly sold most his Betterment shares. He still likes the firm, but the stock price got high enough that he was inclined to take his gains and leave the table. See: Betterment's 'call me a masochist' co-founder goes in search of more acute pain and Jon Stein flies solo.
"I've sold most of my Betterment holding. I still use their product and I think they have a fantastic product, but the pricing in the robo industry is high and competition is popping up everywhere," he says.
Indeed, Lockshin invested in 2012 in when the Betterment valuation came in around $15 million and in 2015 it was up to $390 million and by Spring of 2016, it had leapt again to $700 million.
But Quovo's best valuation days are still ahead of it, Lockshin predicts. "With Quovo, I'd buy more if I could," Lockshin says. He has been using the product for nearly two years in his own AdvicePeriod firm.
Bicknell adds: "I spent a lot of time getting to know the product and what Quovo is doing. They're supersmart and it really comes down that they have the advantage of having started later than their competitors. They've got more adaptive technology." See: As Acorns grapples with monetizing 1.1 million micro-accounts, the laid-back LA robo-advisor brings Wealthfront's former chief exec onto its board.
Betterment, which manages $9 billion, uses Silicon Alley neighbor, Quovo, for it aggregation needs, says Betterment spokesman Joe Ziemer from his New York City headquarters.
'Product-ize' the service
"We tested others in the consideration phase, but Quovo was the partner we used when we launched aggregation," he says. "Quovo is a great partner for us because they are a modern technology partner who knows how to provide an easy-to-integrate API and moves quickly to make improvements." See: Andy Rachleff blasts flesh-and-blood advisors -- even planners -- as Wealthfront returns to offense in robo game after losing ground under former QB Adam Nash.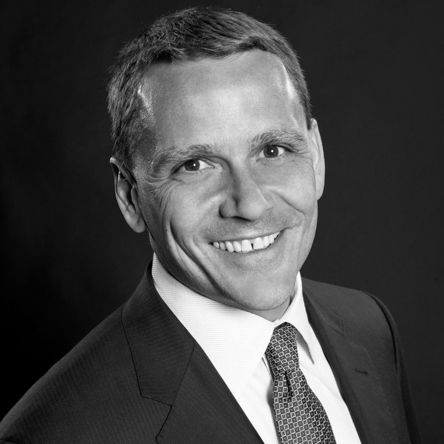 As Quovo's capital grows, so does the firm's overhead. It has nearly tripled its staff, going from about 18 staffers to nearly 60 in the last two years. The firm, loved for its ability to do one-off projects, is looking to "product-ize" its services and make them more comprehensive to satisfy enterprise customers and other large institutions.
"This is really a signal that Quovo's products have grown up and we need to expand how we bring them to the market. We've been pulled into larger institutions that require more comprehensive products," says Putnam.
Quovo's list of clients also includes Wealthfront Inc., SoFi Wealth LLC, and banks, wirehouses and broker-dealers.
All day, all night
But Putnam adds that Quovo's challenge is to continue raising the quality of its data even as it grows.
"I think our data quality is higher than it's ever been. We hold ourselves to the highest standards. My internal mandate is to maintain every piece of financial information from every source and make it accurate every night," he says.
While Putnam can't exactly say the type of data his competition is particularly adept at capturing, he is convinced Quovo is grabbing more and higher-quality transaction history and more transaction history than its competitors. See: After more than a decade of trying, ByAllAccounts is gaining momentum with advisors -- by taking a new tack.
"We can look for trends happening at institutional levels. If we see a dividend being missed by a certain number of institutions, it tells us we're missing something. We're able to learn and inform our developers and make changes to inform clients," Putnam says.
---
---
Mentioned in this article:
---
---
---