Bank of America is finally remaking Merrill Lynch in a Charlotte-streamlined way -- clean with low overhead.
Brooke's Note: Merrill Lynch's decision to stop paying recruiting bonuses is likely to spark the creation of new RIAs and the addition of Merrill Lynch brokers to existing RIAs. Yet a second possibility emerges for the longer run. As Merrill Lynch deep-sixes commission sales and barbaric poaching practices and uses its economies of scale not only to train advisors but to incubate into adolescence, the firm begins to look much more like a giant, branded RIA itself. This could reverse the decades-old narrative that its retail brokerage is becoming extinct. With the larger cash flow of BoA to carry the load, the Charlotte-based bosses seem to see a way to bust out of the innovator's dilemma that has chipped away at the franchise for pretty much forever. And as sources in this story point out, if the success of Merrill Edge is any indication, there is reason for optimism that Merrill can reinvent itself.
Bank of America made the second major move of an emerging master plan to recast Merrill Lynch as more of a bank subsidiary and less of a renegade satellite.
The Charlotte, N.C.-based bank -- following a script more similar to its rival, Wells Fargo, let it be known that it'll no longer support a system of bonuses for Merrill Lynch brokers that to many looks like bribing employees to work. Effective June 1, the shift is ostensibly an effort to avoid the conflicts of interest caused by such bonus systems.
But the move seems more strategic in nature. The cessation of paying bonuses to retain and attract heavy-hitting brokerage producers comes at the same time as Merrill Lynch prepares to reallocate many of those resources toward advisors with three to eight years experience and will pay them a base salary for three years with potential for bonus. Those advisors will then earn a percentage of commissions they generate using Merrill's compensation grid.
This latest policy shift is DOL-driven, in theory. Brokers who are paid bonuses will receive them in the form of forgivable loans. Keeping current with those loan payments often requires hyperproduction that can press the broker to make product sales in a desperate effort to make their loan bogey -- a practice clearly not in client interests. See: One security lawyer's unvarnished take on DOL's 34 answers to 34 questions and what unsettles him about them.
'Field day'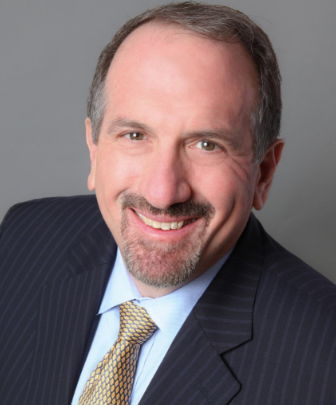 Such unilateral disarmament by Merrill, however strategic in nature for the long term, will inevitably expose it to losses at the hands of players in all advice channels, says Howard Diamond, of Diamond Consultants in Chester, N.J. Until now, Merrill lured advisors with fat bonuses and now that those are a thing of the past, RIAs may win more advisors.
"I think that Morgan, Wells, regionals and RIA firms are going to have a field day recruiting current Merrill financial advisors as well as those who would have looked at Merrill had they not pulled their deal," he writes. See: Merrill Lynch makes bold moves to train new recruits for an RIA-centric future.
That said, only Morgan Stanley and UBS remain as old-time payers of poaching and retention bonuses and each has scaled back, though not nearly to Merrill's extent. See: As Goldman Sachs' badly kept secret about branding an advice robot leaks out, Goldman-watchers see contours of Lloyd Blankfein's grand if 'scattergun' virtual advice strategy take shape.
On Tuesday Morgan Stanley announced in an internal email that it is mostly slashing its bonuses to recruit start advisors in light of the Department of Labor rule. A year ago, DOL notified banks that the typical signing bonuses would go against the fiduciary rule. In the past, top advisors recruited were often given giant bonuses of more than two or three times the revenue they had received in the last year.
Morgan's way
However, a key difference between Merrill's strategy and Morgan's new strategy is it appears that Morgan Stanley is willing to throw a great deal of money at current advisors to keep them from departing.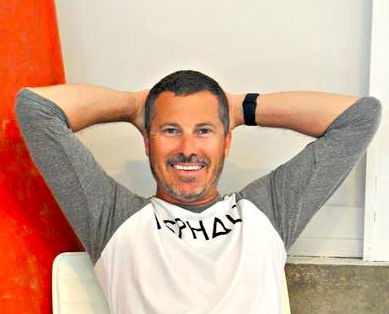 "Going forward, we intend to increase the investments and resources supporting our existing talent and platforms even further and significantly reduce experienced advisor recruiting," wrote Shelley O'Connor and Andy Saperstein, the New York-based bank's co-heads of wealth management in a Tuesday memo.
Merrill's willingness to take it on the chin in the short term may reflect that its profits aren't as essential to BoA as, for example, Morgan Stanley's are to its parent, says Louis Diamond, son of Howard and a recruiter at Diamond Consultants. He says Morgan Stanley currently earns upwards of 50% of its profits from its retail brokerage, which includes the old Smith Barney and Dean Witter networks in addition to legacy Morgan Stanley wirehouse. In echo of DFA-RIA custody strife, Morgan Stanley nixes new Vanguard mutual fund account openings.
In another sign that Merrill has resolved to let the profitability chips fall where they may, at least for the time being, it won't be offering its traditional form of compensation that gives and exponentially big upside to big producers. See: Merrill Lynch brokers brace for sweeping comp changes as Sallie Krawcheck departs BoA and takes her advocacy with her.
For now the de novo salary structure applies only to new advisors, but Merrill's brokers are concerned it'll apply to them in time, says recruiter Fred St. Laurent, head of Firstgroup Recruiting Solutions LLC in Atlanta.
"I'm aggressively recruiting brokers from Merrill Lynch," St. Laurent says. "Mother Merrill passed away and the thundering herd is no longer thundering except out the door. Bank of America is a firm with conservative bankers and quite honestly banking is as close to socialism as we get in our economy and they want everyone paid on a level playing field. You won't make a lot of money and you won't get wealthy working at a bank."
But this pivot toward supporting advisors was necessary for Merrill to retain talent, says Danny Sarch, president of Leitner Sarch Consultants.
"You used to be able to build a business by cold calls and that world has totally changed and that means you've got to recruit. If you have confidence that you can train then you don't have to recruit," he says. "They are going to teach these people to be advisors and how they pay these people and how successful it will be remains to be seen." See: What Merrill Lynch was able to strip away from breakaway RIA Cardan Capital and why the advisors made the 'tactical' decision to let go.
Ryan Shanks, founder of Finetooth Consulting in Longmeadow, Mass. disagrees, saying Merrill is acting more reactively than proactively.
"What they've realized is they're paying an incredible premium to get people to come here and they're still leaving Merrill. There's always someone writing a big check and Merrill is asking, 'why are we still losing?' It's a long, hard look at the business mode, where they realized that advisors have more entrepreneurial DNA." See: Why one Merrill Lynch advisor needed to break away twice to become an RIA.
But Sarch suspects Merrill could do well with this strategy.
Merrill's 'Edge'
"I do think Merrill has a competitive advantage. If they have success it makes sense to me. They've got Merrill Edge and they're hiring young people and pay them a salary. Merrill Edge has been very profitable," Sarch says. He does not recruit for Merrill Lynch. See: The amazing success of Merrill Edge and why some legacy Merrill brokers think it's eating their seed crop.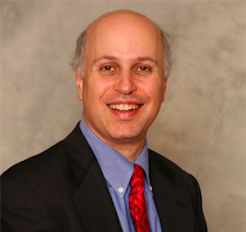 However, Shanks predicts that Merrill will lose more advisors to the RIA and independent community.
"What we're seeing is the trend continues to trickle into the RIA and independent side of the world. Maybe they'll go to Raymond James and they're still migrating to the independent side."
But Shanks acknowledges that Merrill's strategy long term could change up the entire recruiting industry.
"In the past, Merrill and Morgan have essentially convinced advisors to trade places and would buy their books and business in hopes to satisfy them enough to stay. Now, Merrill has come out in black and white and said, we're no longer going to do this and it'll be interesting to see how competitive it gets and folks will try to recruit Merrill."
New deal
Merrill currently has 3,800 individuals in its longstanding training program. About 75% of the trainees join existing teams, a source inside the company who asked not to be named says. See: A hockey star went from being a Merrill Lynch client to a Merrill Lynch advisor to the latest Merrill Lynch breakaway.
"There is a guaranteed salary which newer advisors like, but they're also placed on the grid and will get bonuses and traditional Merrill compensation," the source says. "They're on a salary and a grid and have performance bonuses for up to 3 years and they will transition to a more traditional grid-compensation model."
The source adds: "Ultimately, we're looking for people who are looking to build relationships and who are hungry to accelerate growth of their business and make a difference in clients' lives."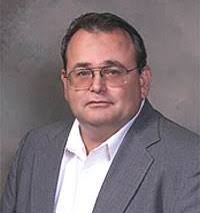 Merrill Lynch hasn't put the brakes on recruiting strong advisors from the competition but the old recruiting package has been thrown by the wayside. A new recruiting package is being developed but no details were available.
But even this part of the strategy speaks to what St. Laurent sees as Merrill's weak hand rather than a forward-leaning vision.
"Morgan Stanley would rather invest in their current advisors because they're losing advisors. Morgan Stanley is trying to lock people in for 10 years. But in my opinion Merrill doesn't seem to care about losing its current advisors."
Back on offense
But the source inside Merrill says that when the dust settles on its internal changes that the wirehouse will be ready to go back on offense with a vengeance -- even executing reverse breakaways of RIAs and their advisors.
"They're definitely looking at RIAs and regional brokers who do want to benefit from the broader platforms and capabilities that Bank of America brings. The firm believes there are a number of reasons why someone would really benefit from the platform." See: Is Merrill Lynch taking its more RIA-like training program another step forward with Racquel Oden's promotion?
But Diamond considers the notion that Merrill could recruit RIAs to be preposterous.
"As far as recruiting in the IBD and RIA space, I don't know of very many advisors who have enjoyed the freedom, flexibility and control of independence that would want to go, or return to, a behemoth bank that would sap them of their entrepreneurial DNA," he writes. See: A Merrill Lynch trainee shares what it's really like to be part of the firm's revamped, more RIA-like training program.
---
Related Moves
---
March 20, 2019 – 11:32 PM
---
---
Mentioned in this article:
---
---
---
Stan Oneal
The more clients they can classify as coming from an internal lead, the easier it is for ML to claim that client is property of the firm, making breakaway economics harder for the brokers.
Jeff Spears
Merrill might know more than its competitors and I retains the wild card that NONE of it competitors have ..., internal LEADS