News, Vision & Voice for the Advisory Community
Labor Secretary explains that flouting administrative rule is counterproductive but his comments to Wall Street Journal 'parrot' the brokerage lobby line, reassuring them that larger effort to kill the regulation is on track
May 23, 2017 — 7:29 PM by Brooke Southall
Brooke's Note: Remember Andrew Puzder? Yes, President Donald Trump's original DOL secretary pick who eventually convinced would-be confirmation agents that the third and fourth letters of his last name should be transposed. Trump's next pick, Alexander Acosta, was such a vast upgrade from the labor antagonist and fast-food, soft-porn protagonist that nobody raised a finger to block his appointment. See: Anthony Scaramucci admits Trump hire 'didn't materialize' amid 'rambling' series of confessions at SALT conference, press reports say. Now we get a glimpse into how he plans to keep his mantle of respectability and assuage his bosses. He starts out like Deputy Attorney General Rod Rosenstein in that he is publishing a letter with his signature on the bottom. But unlike Rosenstein's now-infamous document, this one stands a fighting chance of making everyone happy by making two arguments -- one that suits the pro-DOL-rule crowd and one that makes it shudder.
The Department of Labor is allowing its fiduciary rule to go into effect with no further meddling -- but with a big wink-wink to Wall Street. See: 'Poof, it's gone!' DOL quietly strips two heavy lifts from the fiduciary rule as it makes delay official. 
Labor Secretary Alexander Acosta delivered this bifurcated message to the nation's insurers and brokers via a carefully worded op-ed piece that ran in today's Wall Street Journal. The piece was distributed to RIABiz ahead of national publication as part of a press release.
Though the essay's immediate takeaway is that the rule will be implemented June 9, Acosta let the financial industry know that the rule is only being kept alive to more effectively replace it.
In 'themselves' we trust
"The Fiduciary Rule as written may not align with President Trump's deregulatory goals," writes Acosta in the op-ed. "This administration presumes that Americans can be trusted to decide for themselves what is best for them." See: How the DOL rule postponement is a blessing for RIAs that 'took their foot off the gas' -- and why Vanguard sees such delays as a creeping menace.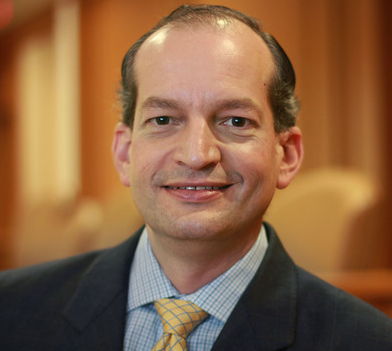 As written, the groundbreaking DOL rule is the first of its kind that makes it illegal for stockbrokers to put their own interests ahead of clients.
The underlying premise is that Americans, in fact, can't be trusted to make the most informed decisions regarding their retirement investments because of the industry jargon that surrounds them, because much information is obscured and because of the financial incentive brokers have to execute transactions and label them as the implementation of financial advice -- transactions that add unnecessary expense. See: RIA lobby fires off letter to DOL claiming rules aimed at reining in overzealous stockbroker sales pitches chill RIA conversations with their prospects.
Though Acosta's stay of execution for the rule is laudable given the "relentless pressure from industry lobbyists to freeze implementation," the gesture ultimately rings hollow, according to Micah Hauptman, counsel to the Consumer Federation of America in Washington D.C.
"Unfortunately, his comments on the substance of the rule – developed without any meaningful consultation with rule supporters – suggest that Secretary Acosta has pre-judged the outcome of the reconsideration and may plan to gut core provisions of the rule that are essential to its effectiveness," says Hauptman.
'Pre-judged'
The op-ed underlines what already seemed evident to Jason Roberts, CEO of the Pension Resource Institute LLC in Los Angeles -- that Trump Administration will likely undo the regulation as it currently stands.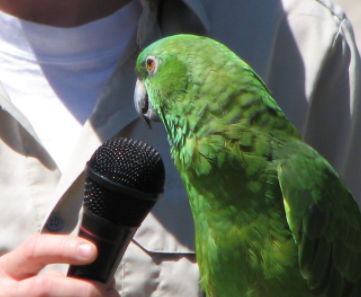 Acosta's stance includes a second helping of laissez-faire dogma.
"Americans should be trusted to exercise individual choice and freedom of contract," he writes. "At a practical level, this means Washington should regulate only when necessary. Limiting the scope of government protects space for people to make their own judgments about what is best for their families."
The U.S. Senate confirmed Acosta as labor secretary April 27, following the withdrawal of Trump's first pick for the post, fast food magnate Andrew Puzder. See: Where Puzder's exit leaves the fiduciary rule, the DOL's bastardized mission and whether the new appointee prospect is a patsy.
'Parrot propaganda' but...
The words amount to the same old Wall Street line, according to Barbara Roper, director of the CFA.
"Secretary Acosta's comments on the rule to date simply parrot propaganda from the financial interests with most to gain from a return to a system that allows them to profit unfairly at their customers' expense," she says in a release. "If Secretary Acosta truly respects the will of the people, he will stand up to the industry lobbyists who want a fiduciary standard in name only." See: How Trump's backtrack on DOL rule burned his most ardent anti-rule supporters and the opening Elizabeth Warren is exploiting.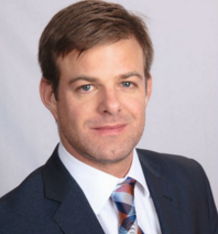 But Seth Rosenbloom, regulatory counsel for Betterment in New York, says he can look past, for now, the download of dogma in Acosta's letter.
"Secretary Acosta appears to be even more concerned about the harm that could arise from bypassing core procedural checks on the power of the administrative state," he says. "He is effectively saying that he'd rather live with the rule, at least for now, than set the precedent that key rules should change solely as a result of the changing preferences in the leadership of federal agencies."
Roberts concedes that despite 'parrot' talk and precedent aversion, the June 9 implementation date is still a big deal and firms that ignore it do so at their own peril.
"While it is true that the previous 'delay regulation' stripped out the requirements to provide written acknowledgements of fiduciary status and related disclosures, which could be used by clients to pursue claims against advisors," he writes, "there remains the practical risk that the higher standard of care will be invoked in arbitrations and DOL enforcement proceedings." See: DOL rule will be undone, in a cruel twist, by the Department of Labor -- essentially by a Trump order to cut red tape by staying the Texas court case.
Begin or resume!
Hauptman gives Acosta credit for not calling a halt to the rule altogether. 
"That would have been a clear violation of the Administrative Procedure Act and would have subjected the Department to legal challenge," he says in a release. "We applaud Secretary Acosta for recognizing that respect for the rule of law demands that implementation of the rule be allowed to go forward without further delay."
Acosta's very willingness to acknowledge the rule on the books may prove important in preserving the rule, Roberts writes. 
"It would be difficult to imagine walking back the expanded definition, so we anticipate changes will be focused on the (prohibited transaction) exemptions."
Roberts adds: "It is critical to note that some of the amendments to existing [prohibited transactions exemptions] (i.e., 84-24, 86-128, etc.) are going into effect on June 9. To be clear, all firms and advisors should begin/resume compliance efforts immediately!"  See: DOL rule-killers now on defense as legal failures add up, reinforcements don't make it to Washington and the clock ticks down.
---
---
Mentioned in this article:
---
---
Share your thoughts and opinions with the author or other readers.
Skip Schweiss said:
May 24, 2017 — 3:55 AM
brooke southall said:
May 24, 2017 — 4:58 AM
FAA said:
May 24, 2017 — 12:34 PM
brooke southall said:
May 24, 2017 — 6:00 PM
faa said:
May 24, 2017 — 6:22 PM
Carl E. Johnson, Jr. said:
May 24, 2017 — 6:25 PM
Stephen Winks said:
June 2, 2017 — 8:26 PM
---
---