Anthony Scaramucci: I'm ready to serve. If he doesn't want me to serve that's fine. I have no bitterness about it.
Brooke's Note: I hear the term "transactional" in two contexts: It's what Wall Street is about on a conceptual and a stock brokerage level. Now, we are hearing Donald Trump's modus operandi referred to that way. Somewhere at the nexus of the two is Anthony Scaramucci, whose life has been shaped by transactions good and bad but who is currently on the receiving end of a bad one -- allegedly selling out of his business holdings to join the Trump administration only to have the White House appointment yanked away. See: Trump's DOL-rule hit man, Anthony Scaramucci, gets hoisted, reportedly, for financial conflict of interest. It's hard not to conjure up the image of Aesop's dog reaching for a bone reflected in the water only to have the real one drop irretrievably from its mouth. We pick up Scaramucci's story about four months after that head fake with Scaramucci at the conference he once owned seeking sympathy from -- of all the unlikely sources -- hedge fund managers, those original heartless bastards, and with an opportunity that he can sink his teeth into.
Anthony Scaramucci has a plan to reboot his career: All of the above -- but preferably one where he collects a check from the federal government.
The 53-year-old founder and former head of SkyBridge Capital LLC made a series of remarks last week on and off-stage at what once was his annual SkyBridge Alternatives Conference, known as SALT. Scaramucci's surfacing at the event sparked articles in Reuters and The New York Times about his curious life transition.
In comments by turns as confessional and aspirational, Scaramucci admitted for the first time that President Donald Trump had passed him over for an advisory, never mind cabinet, position and just how painful that was in a speech at the Bellagio Las Vegas hotel and in comments to Reuters reporters.
Still ready to serve
"I was offered a job by the administration," Scaramucci said in opening remarks at SALT. "The job didn't materialize."
He added: "I am ready to serve. And so, to the extent the president needs me, I will be available to him."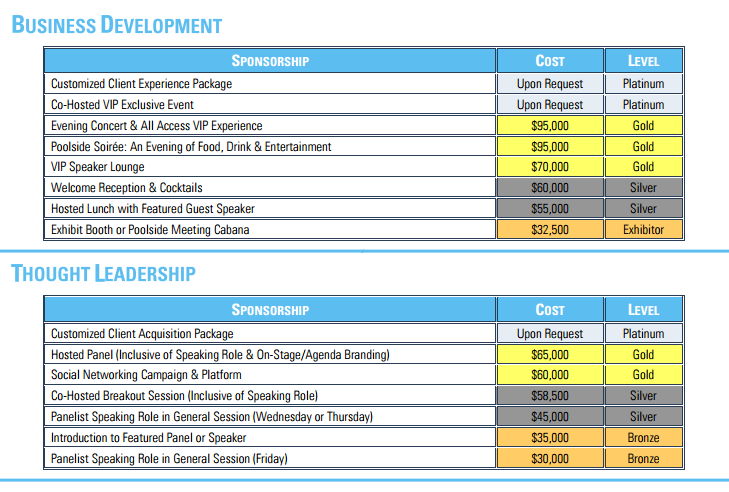 "I've known Anthony Scaramucci for a long time, and I know you'd a fool to bet against him," he told the Times. "Most people would have given up on Wall Street after being fired from a firm like Goldman Sachs, but not Anthony. He pulled himself up by his bootstraps and basically said, 'I'll be the one who decides if I'm successful or not.'"
It was Gerson who helped Scaramucci acquire the alternative investments division of Citi, which propelled SkyCapital to critical mass.
Scaramucci offered one possible road to his comeback -- forming a partnership with China conglomerate HNA Group and professional investor Jon Najarian to create an online direct brokerage company or a venture to distribute investment products.
An HNA subsidiary, HNA Capital Holding, is the lead in the group buying SkyBridge -- a deal likely to close in June following U.S. regulatory approvals.
Scaramucci assured listeners any venture will steer clear of competing with SkyBridge, which manages approximately $11 billion in hedge fund investments. See: A hedgie defends hedge funds -- and their disparaged managers -- amid a tough PR run for the category.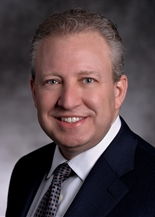 Yet his contortions surrounding his dealings with HNA may be just the thing that landed Scaramucci to his current state limbo, the Times article contends. Though Scaramucci ostensibly sold his remaining interest in his company to remove potential emoluments conflicts, Scaramucci may have developed deeper conflicts because of HNA's ties to the Chinese government.
Calling Scaramucci's speech "rambling," the Times further reported that he heaped praise on HNA and called it "one of the more magnificent conglomerates coming out of China" and even urged his audience to get to know its leaders.
'Hack' to hero
HNA's partner in the SkyBridge deal is RON Transatlantic, which the Times says is also a problematic partner, citing a Bloomberg article that reporting that the company has ties to an unnamed Venezuelan-born banker who is "close" to the administration of President Hugo Chávez.
Besides praising HNA and its people, Scaramucci swore fealty to Trump in his public remarks.
Despite what Scaramucci refers to as his blue collar Long Island upbringing, it was the silver-spoon-fed Trump to open his eyes to the plight of the working man.
"I remain loyal to the president and to the cause," he said. "It took a billionaire who lives in a tower on Fifth Avenue next to the Tiffany's jewelry store to show me something that I missed from my own neighborhood." See: MarketCounsel Summit weathers Trump mayhem as Scaramucci and Priebus bail and Kellyanne Conway makes a night flight to Miami.
The Times reports that Scaramucci was quoted early in the Republican primary campaign process as saying Trump was a "hack politician" with a "big mouth."
Scaramucci's views apparently evolved as Trump gained traction with voters, much the way they did for Mitt Romney and Chris Christie, who suffered similar fates as they were widely touted for Cabinet posts only to be passed over. See: How Trump's backtrack on DOL rule burned his most ardent anti-rule supporters and the opening Elizabeth Warren is exploiting.
Down the rabbit hole
Scaramucci displayed flashes of humility and humor about his current circumstances in the Times and Reuters reports.
The TImes reports that, speaking of recently published book, Hopping over the Rabbit Hole: How Entrepreneurs Turn Failure into Success (Wiley 2016), which was piled on tables throughout the conference venue and included in swag bags, Scaramucci reportedly quipped: "You can come into my basement, and I can show you every copy I had to buy to make it an international best seller."
Scaramucci told Reuters that his own final chapter has yet to be penned.
"Although my obituary has been written by journalists and they are enjoyable to read, I'll be around," he said.
---
---