News, Vision & Voice for the Advisory Community
The Austin, Texas-based asset manager says its door is open for negotiation but the two big custodians in San Francisco and Boston remain mum as RIA CEOs are pressing for clarity
May 2, 2017 — 9:32 PM UTC by Lisa Shidler
Brooke's Note: This DFA pricing fracas is causing more RIA and custodian agita than anything I've seen since 2009 when Schwab announced it would no longer hold many alternative investments in custody for RIAs. See: After a wait, Schwab has a program for alternative assets. But that was mostly confined to Schwab and its big RIAs. This disruption is significantly more wide-reaching. And, make no mistake, it is being closely monitored by other asset managers who are wondering what pricing pressure they can bring to bear on custodians. For now, Schwab and Fidelity are holding steady -- at least as far as what their rate-card prices say. But sources say they may be negotiating one-off DFA pricing deals with their big RIAs to keep the peace with one hand -- while pulling out their hair with the other.
RIAs using Schwab Advisor Services and Fidelity Clearing & Custody Solutions remain in an uproar as aftershocks of the stunning pricing deal between Dimensional Fund Advisors and TD Ameritrade Institutional continue to reverberate. 
For RIAs buying DFA funds, TD Ameritrade's trading fees cost only about 25% of what's charged at other custodians. For instance, at the Jersey City, N.J.-based custodian's price of $9.99 a trade, an advisor can complete a round-trip buy and sell for just under $20. At Boston-based Fidelity, the same round- trip costs $80. See: DFA and TD Ameritrade strike 'strategic' deal with potential to shift RIA custody power axis.
The disparity in costs is profound enough that owners of RIAs that use DFA funds need to make long-term business and fiduciary decisions about where they will be placing trades. And with this price point in limbo, many of the firms' principals are reaching out to Fidelity and Schwab to find out where their DFA pricing will land. 
Right after the DFA-TD deal was announced, there was industry chatter that similar deals would be struck with other major custodians, according to Jim Cannon, founder and CEO of Dynamic Wealth Advisor LLC. But since then, it's been mostly crickets. 
"We're not hearing much at all," he says. "Initially, there was some buzz that Schwab was in talks with DFA but we haven't heard anything recently. We use Schwab, TD and Fidelity and we like using all three and putting assets all of them."   
Nor is the issue confined to the two big custodians. 
'Real issue'
DFA advisor Norman Berk currently pays $19.95 a trade with Raymond James.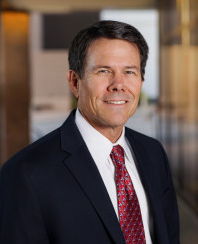 Berk is principal of Cleveland Rathmell Wealth Strategies LLC in Canton, Mass., which has $220 million in AUM. 
A spokeswoman at Raymond James declined to comment. Raymond James Financial Services Advisors Inc. is based in St. Petersburg, Fla. See: How a $1.3-billion Manhattan, Raymond James RIA won a top exec from the roll-up down the street: Focus Financial.
Fidelity and Schwab both declined to comment for this article.
Given the low flow of information, Cannon, whose Scottsdale, Ariz. firm manages about $750 million in assets and has more than $1 billion in assets under administration, is keeping his options open.
"For any new accounts, if there is going to be a high concentration of DFA, it's probably going to TD. These are all strategic portfolios. We don't do a lot of heavy trading but at the end of the day you have to look at the best value of the client and for new clients, chances are we'll open the accounts at TD," he says.
Ready to deal?
Asked if DFA's pricing deal with TD Ameritrade might be extended to Fidelity or Schwab, a DFA spokesman said .... anything's possible. 
"Dimensional is continually looking for ways to support our advisor relationships and the clients of investment advisors, and we are always willing to speak with all parties on ways to achieve this objective," he wrote.
Word is that DFA put skin in the game by reducing its two-basis-point sub-transfer fee and is "likely paying this fee to TD in return for the lower costs," according to Alex Potts, CEO of  Loring Ward, which now manages $15 billion of assets mostly using DFA mutual funds.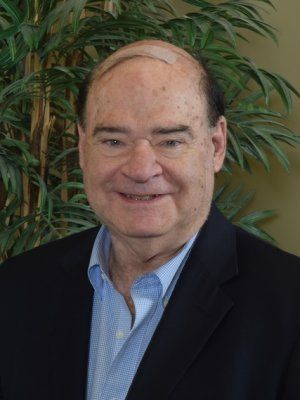 A DFA spokesman said those numbers are inaccurate but declined to elaborate. DFA and TD Ameritrade would not disclose the terms of their deal.
The two basis points may not seem like a lot, but in the razor-thin profit margin world of RIA custody, it's not a little, says Potts, whose DFA TAMP is based in San Jose, Calif.
"They are giving the basis points to TD. It is about half of what the custodians make on trading with DFA, given the low turnover of advisor trading on the funds. The custodians make the most money on money market funds and idle cash. On $10 billion, those two basis points add up to $2 million. So, it does add up," Potts says. See: How custodians Folio Institutional and Equity Advisor Solutions keep on ticking -- Part 3 of 3.
'Dire consequences'
Roger Hewins, president of Hewins Financial Advisors LLC, a $3.9-billion AUM RIA in Redwood City, Calif., saw fascinating possibilities in the custodians' dilemma when the deal was announced last week.  
"I will say it is interesting to watch the custodians seeming to be in a price war. Interest rates going up should be a big positive for all of them and help offset the reduced revenue from transaction fees," he wrote in an email.
But when asked for further comment yesterday, Hewins's nonchalance diminished and he wrote back he had been advised by colleagues to "say nothing... with the threat of dire consequences..." See: With apprehension in the air, Schwab invites its RIAs to a one-hour meeting about robo-advice.
TD takes its shot
It is possible that Fidelity and Schwab will choose to stand pat on their DFA pricing, says Scott Smith, analyst with Boston-based Cerulli Associates.
"TD is young, scrappy and hungry," he says, quoting a famous line from the musical "Hamilton."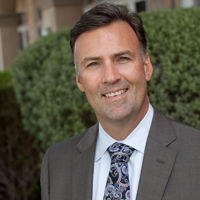 "Schwab and Fidelity can simply decide not to compete with this arrangement because they've got big platforms and plenty of business but for TD this is a differentiator." 
The latest round of hand-wringing over fees kicked off in April when Tim Hockey, TD Ameritrade's newly named CEO, confided to Wall Street analysts on the quarterly conference call that his firm had entered into a "strategic relationship" with the the Austin, Texas-based mutual fund giant. The deal involves multiple aspects but starts by slashing DFA mutual fund transaction fees to $9.99 -- a cut of 67% from the highest online trading fee of $31. See: New TD Ameritrade CEO, fresh from bank, will 'reassess' putting TD brand on products and redefining open architecture.
New status quo
RIAs who hold assets with TD Ameritrade tend to see the DFA pricing deal as a welcome and affirming windfall.  
"I heard only from DFA ... I imagine I'll hear from TD Ameritrade at some point," says Chris Van Slyke, managing member of WorthPoint LLC, a DFA advisor who hasn't heard anything from the other custodians. 
"It's no secret to any of our other business partners that we favor DFA and TDA so I don't think they'll have much to say," adds Van Slyke, whose firm holds most of its more than $443 million assets with TD Ameritrade.
But the final word on this situation is nowhere near being spoken.
"No one wants to be seen as charging shareholders," says Smith. "We have expenses but at the same time we have lower cost-fund options. It's literally squeezing the balloon and the expenses have to go somewhere. Everyone is desperate to maximize revenue and make that the new status quo."
---
Mentioned in this article:
---
---
Share your thoughts and opinions with the author or other readers.
TradeZero said:
May 6, 2017 — 5:11 AM UTC
---
---