News, Vision & Voice for the Advisory Community
The Mountain View, Calif. software firm bought AltX to help back-end operations catch up with front-end display
May 19, 2017 — 11:46 PM by Brooke Southall
Brooke's Note: This was originally going to be a simple article but it expanded as I learned just how significant this deal might end up being for Addepar and RIAs. That's because it seems to make headway in solving the formerly insoluble problem of hedge fund data. AltX made that headway with a handful of engineers -- one in particular -- that drove the process and the 100 iterations in three years that got it to the point to where Addepar coveted it. I asked AltX CEO Sam Hocking how he got A-level engineers to join his startup. "They really liked the problem," he says. "They said: This is a cool problem." The good news for Hocking is that alts data is a cool problem that keeps on giving and his engineers want to stay on. "They see where they can make a contribution," he adds.
In its first eight years, Addepar Inc. killed one of two major pain points for RIAs who invest in alternative investments for clients. See: The wary love affair between RIAs and Addepar and where it's headed.
Now, a just-closed deal of a small San Francisco firm AltX may be just the Novocaine Addepar was looking for to salve the second RIA agony.
What the Mountain View, Calif.-based company excels at is making it possible for RIAs to display, in a "pixel-perfect" way, the performance of various illiquid investments. Previously, it was considered fairly impossible to show hedge funds with conventional stocks and bonds in the same reports. See: Addepar secures Morgan Stanley account by winning a test of wills and setting a small army on Manhattan.
The result of the Addepar advance was that RIAs could communicate properly with clients about the exotica in their portfolios in a way that advisors, analysts, an RIABiz reviewer and even some competitors say is rather stunningly sleek.
Yet for all Addepar's advances on the front-end, the back-end data management remained a difficult manual process.
No 'operational lift'
"I really thought I was going to get more operational lift but they mostly just solved for calculations and display," says Doug Fritz, who helped First Republic to choose Addepar software for its RIA a couple years ago when he was chief technology officer at the company. Fritz now runs his own wealth management  consulting business, F2 Strategy, from Tiburon, Calif. 
"We didn't get the operational lift we expected. It was a big pain point of sharing [alternative investments] data, almost by snail mail." See: Addepar lays out world-fixing vision and rolls out upgrades at swanky The Battery event in San Francisco.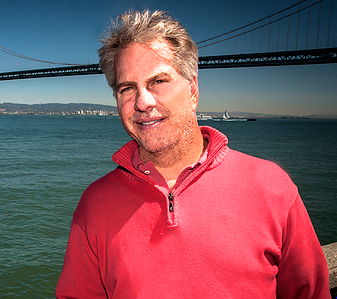 Help is on the way, according to Sam Hocking, founder and CEO of AltX.
"I think he's going to be very pleased," he says. "You can't solve every problem in a short few years but we solved some difficult problems. Others are there for us to go after."
The state-of-the-art alternative investments data can only get better, says Bill Winterberg, principal of FPPad.com, an Atlanta-based technology consultancy, in an email.
"Data on alts is notorious for creating challenges in any portfolio reporting system; transactions are sporadic, pricing and quotes are often subjective, and risk attributes of the underlying assets are anyone's guess," he writes. "That, essentially, describes the 'nothing' state of reporting on alternatives." See: With Addepar muscling in, original UHNW software force PCR hires new CEO, triples engineering staff, kills off asset-based pricing and seeks more RIAs.
Where AltX begins to bring order to what Hocking half-jokingly calls "gobbledegook" is the application of machine learning and artificial intelligence to the admittedly near-impossible task of penetrating the thick, lead-lined walls of alternative investments in order to see the data they contain. The company was founded in 2013 and funded with a B-round of $20 million in 2014, mostly by Wells Fargo.
Triangulate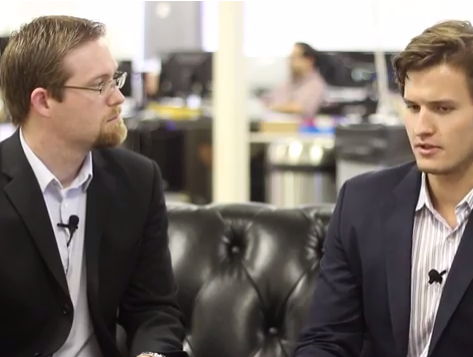 In the simplest terms, the software from the formerly San Francisco-based firm doesn't necessarily procure data head-on but is able to triangulate and get a solid bead by using public filings, reference data and news.
"We separate data but connect it back to a root source," Hocking says.
Eric Poirier, CEO of Addepar, describes it as a sort of flexible process that makes the best of a bad situation.
"It's matching with a high correlation," he says. "The match isn't going to get it 100% right all the time." See: Takeaways from a New York Times article about Addepar.
From there, he says, human intervention may be required but it cuts way down on what might need to be done manually today by the advisors --  or even the client itself.
The AltX database has performance, holdings and key reference data for more than 17,000 funds.
Still just $120 billion
Addepar's appreciation for AltX was cemented after looking under the hood.
"We dug into what they built," says Poirier, who adds that Addepar brought over seven of the AltX staff who now work in its headquarters. It helped that some of these people live in Silicon Valley -- one even lives half a mile away in Mountain View.
For Addepar, the deal is highly strategic because its objective is not only to rewire financial advice. It is making an assumption that the investments portion will be based on a paradigm that is only now emerging -- one based on private investments as opposed to one that is predominantly publicly traded stock and bond market-based investments. See: Addepar has two new 'grown-up' leaders but the same mantra: double down, triple down then quadruple down on engineering.
Advisors using Addepar's software today manage $120 billion of alternative assets, or less than 25%, of the $600 billion in total in their portfolios. One factor keeping alts as a such a small minority of managed assets is that RIAs can't get a handle on alts data they need to make decisions in the same way as they do with conventional investments.
That Addepar is making a big push to solve this data challenge has a good look, says Ed Swenson, chief operating officer of Dynasty Financial Partners, which has several partner firms using Addepar software. The inner orchestration of Dynasty, Addepar and Pershing/BNY Mellon it took to harmonize a $1.4 billion Merrill Lynch family office team
"It seems like a smart move since they specialize in alts, trust and FO style reporting," he says in an email. "This is a weak spot (getting accurate alts data) for a lot of reporting platforms and is often a manual process. I am sure they will integrate these services into the existing platform well."
Addepar bases its business model on the exploding alts market that grew from $2.5 trillion in 2004 to what is projected to be $13.6 trillion by 2020. See: Fidelity dumps two liquid alts managers after they fail to deliver the vaunted 'hedge effect' in stormy markets.
'Easy stuff'
Addepar will have to work hard to stay ahead of the curve, Fritz says. He says, for example, that PCR and InvestCloud have collaborated to create a viable competitor in alts software reporting.
Yet he adds that there is another aspect of the Addepar-AltX deal that impresses him -- that Addepar is staying true to its mission to solve the alternative investments puzzle by, in effect, doubling down with this acquisition.
"They had ample opportunity to go off and create a platform for average RIAs and do easy stuff like financial planning -- and in some ways I wish they would," Fritz says. See: Addepar means to be the only technology platform RIAs will ever need -- and has MIT minds and PayPal money to back it up
That, essentially, describes the "nothing" state of reporting on alternatives.
---
Related Moves

The tactic by the Mountain View, Calif. firm and Advent co-founder and code avatar Steve Strand comes a decade after Orion, Black Diamond and Tamarac began feasting on the legacy corpses, but Addepar insists meat remains on the bone.
---
---
Mentioned in this article:
Addepar
Portfolio Management System
Top Executive: Eric Poirier
---
---
Share your thoughts and opinions with the author or other readers.
Brian Murphy said:
May 22, 2017 — 5:52 PM
Jeff Spears said:
May 22, 2017 — 6:16 PM
---
---