Robb Baldwin: If an advisor is not meeting the expectations set out in the LOU, difficult conversations can be made much easier for both parties.
Brooke's Note: For the past five years, the RIA business has been going bonkers over the possibilities of engineering technological solutions. Such advances wow us easily but seldom do more than make fractional advances. But other firms have quietly worked on behavioral engineering. We wrote about that recently with regard to the success of Mark Matson and his firm as he trains advisors to meet with dozens or hundreds of clients simultaneously for greater efficiency and effectiveness. Matson applied an approach from other industries to financial advice. I see something similar here with TradePMR redefining its custodial relationship with advisors by using an old trick in a new way. The rule at wirehouses and RIA custodians alike has been to to allow all comers but then chop from the bottom when small advisors stay small. But many times these advisor servicers hurt themselves in the cutting process. A letter of understanding sets up some formal means of communication in this fraught relationship. With less friction, gains are likely to be more than fractional.
TradePMR believes it's hit on the solution to the vexing problem of ensuring that the small, profit-draining RIAs in its stable will really try grow to be big, profitable ones.
The Gainesville, Fla.-based emerging RIA custodian is making the principals of those registered investment advisors, often with fewer than $15 million of asset under management, put their spoken or implied promise of business success into writing. See: The non-Big Four RIA custodians, no longer runts but stunted in growth, are applying tougher love to hobbyist RIAs.
"We started this about four years ago and it has been very well received," writes CEO Robb Baldwin, emailing long distance from Lithuania, where he is on a two-week tour of the firm's IT operations team.
Well received, perhaps, because advisors are likely to prefer making a written promise to paying a minimum fee charge of $10,000 to $12,000 levied by some custodians. It's also preferable to living by a custodian's squishy mandate to grow, which can end with an unforeseen termination letter.
Not a contract! Much.
In any case, advisors aren't signing a contract per se but merely a "letter of understanding" that is designed to look unimposing, Baldwin says.
It's a "simple document," he says. "A simple one-page template that is customized for each advisor that does business with TradePMR." See: Coming RIA custody fees and a new recruiting war catch the attention of deal hounds in Manhattan.
Though on some level, a non-binding contract has an air of gimmickry, people have long used and sworn by the effectiveness of such letters of understanding. In a sense, the promise is the stuff that New Year's resolutions are made of and why business counselors demand that startups set specific goals in their business plans. Weight loss experts have long demanded their clients put in writing a promise of how much they will lose.
One new customer of TradePMR says he liked the contract of understanding.
"I liked it, the idea of the letter," says Sean Kelly, advisor at Airgead Clann LLC. (More on his case later.)
The dieticians say that writing it down has three important aspects. People tend to promise only what they consider doable. Just as important, dieticians add in published reports, third parties are much more likely to support the goals of somebody willing to put a goal down on paper.
Finally, it becomes a place to start the discussion of what went wrong if the goals don't get met. The latter point is key with TradePMR. There is an initial grace period of about six months during which both sides talk about progress.
After six months, TradePMR applies greater pressure to meet agreed-upon goals -- then there is an autopsy, if needed.
Difficult conversations
"If an advisor is not meeting the expectations set out in the LOU, difficult conversations can be made much easier for both parties," Baldwin says. See: Trade-PMR is elbowing its way into the RIA custody market with cheap software and expensive advertising slots].
Fidelity Clearing & Custody Solutions of Boston began charging all advisory practices with less than $15 million in managed assets a $2,500 quarterly fee in 2008. San Francisco's Schwab Advisor Services also charges $2500 a quarter for those with less than $15 million. In 2014, Scottrade Advisor Services of Scottsdale, Ariz. instituted a $12,000 annual fee for custodians with less than $7 million in assets on its platform. TD Ameritrade in Jersey City doesn't charge a platform access fee or a minimum asset requirement.
In 2015, Baldwin says the firm began analyzing its advisors -- and their potential to grow and thrive -- more closely. If it became apparent to TradePMR that a firm was putting forth a half-hearted effort, they were asked to find "a more appropriate platform."
As a result, he says, while the firm continued to add advisors, total head count fell to 725 as of this writing from the 1000 reported by RIABiz in June 2016, when 100 advisors were added.
Not a prank
Relationships in all realms can end abruptly. In 2011, Kelly, principal of a small family RIA in Thousand Oaks, Calif., found that out when he received a call on his cell phone from an associate general counsel at Charles Schwab & Co. Inc. who informed him that Schwab was terminating the firm's investment manager services agreement because of an alleged impropriety.
Kelly thought it was a prank.
Confident about his immaculate compliance record, he laughed as Miller read through a termination statement. But he stopped laughing when he arrived at his office and found a letter of termination that had just been faxed to him, and discovered that a copy of the letter was being sent to all of his clients. See: DFA RIAs remain in turmoil as Schwab and Fidelity ponder matching TD Ameritrade pricing deal and a key couple of basis points.
What followed was a protracted and nasty legal fight between the two parties that RIABiz detailed in a 2014 article. See: How Schwab's firing of a small RIA as a client became a three-year legal ordeal (Part 1).
But by that time, Airgead Clann had long since switched to TradePMR.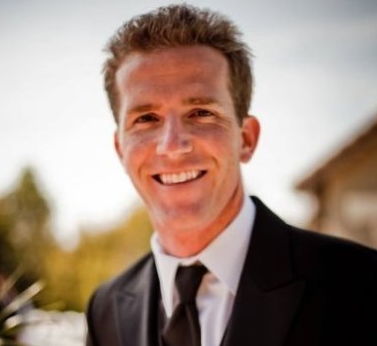 AUM ETA
Sean Kelly, Michael's son, who is an investment advisor rep the firm, says TradePMR's letter was perhaps two pages.
"It didn't have too many bullet points. It included what kind of pricing they would offer us for equity or mutual fund trades," he says. "It was less than what we were used to at Schwab."
He adds that his firm's experience was probably not typical because Airgead Clann was not a startup at the time it hooked up with Trade PMR.
"We weren't starting from scratch. They wouldn't put growth numbers on a firm like ours. We had $10 million to $15 million in AUM back at that time and had been around since 2005." (The firm currently has $23 million of AUM, according to its latest ADV.)
But the younger Kelly says the letter did highlight some key metrics such as "the AUM we were bringing over. It said within 90 days at least 80% of what we claimed to have under management had to come over."
It also contained provisions for performance reporting. "They threw in $100 to $200 a month for performance reporting. We got that free for two years," he says.
---
---
Mentioned in this article:
TradePMR
Asset Custodian
Top Executive: Robb Baldwin
---
---
---