Mark Matson: Our values and Schwab's values are different.
Brooke's Note: When I talked to Mark Matson, it soon became apparent why he inhabits the top 1% of successful advisors. He is incredibly motivated to grow, he knows exactly what he believes and he doesn't seem to take offense at people whose views differ from his own. Matson is also willing to pull together elements of the RIA business that might not otherwise go together. He is the strictest adherent to DFA's dictates and a loyal user of its products. But then again, he has made proprietary products out of those DFA funds. He is an RIA, yet his approach screams out sales, yet then again he has created a third category of investor-to-investor peer support. Matson's approach to investors is akin to that of a minister in a Congregationalist church who can train lay preachers. But though Matson is loyal, he is not blindly loyal. He recently decided to move his firm's assets from Schwab to another custodian and is building eMoney into his practice. We first became acquainted with Matson as the guy who brought politics and patriotism to advising. There seems to still be healthy dose of that spirit but don't let it distract you from Matson's very shrewd honing of his business model.
Despite some serious GOP cred, an undoubted flair for the theatrical and a DFA RIA managing assets in the multibillions, Mark Matson has never quite reached that top-rung of nationwide acclaim attained by Adam Bold, Ric Edelman, Peter Mallouk or Joe Duran -- or the AUM that their firms enjoy. See: What to make of Peter Mallouk's sweeping deal with Tony Robbins -- and where the unlikely pairing goes from here.
But the Scottsdale, Ariz.-based head of Matson Money Inc. says he will achieve $100 billion of AUM by 2027 -- a head-spinner of a claim considering managed assets that currently sit at $7.6 billion (granted, an amount almost doubled from $3.8 billion in 2012).
One positive step toward that move, say Matson, 53, is his firm's wholesale switch of assets from custodian Schwab Advisor Services of Boston to Trust Company of America, based in Centennial, Colo. He's already moved $1 billion to mini-custodian TCA from the San Francisco-based maxi-concern, he says. See: After a brief mini-Schwab era, Trust Company of America gets back to non-conformity and success.
The reasoning behind the move is based on practical and philosophical considerations, Matson says, namely "declining service, the culture and the encouragement to speculate and gamble versus Matson's 'buy, hold and rebalance.'"
And, there's the issue of channel conflict. Matson mentions that TCA, unlike Schwab, does not compete with him.
He also disagrees with Schwab putting options and other trading exotica into the hands of investors. Further, Matson says he has seen a flat-out drop-off in service at Schwab. See: Vanguard RIA's growth leaps to $5B of assets per month in 2017 as Schwab's RIA robo jumps to monthly $1.3B.
"Our values and Schwab's values are different," he says.
A Schwab spokesman declined comment.
Joshua Pace, CEO of Trust Company of America, declined to acknowledge requests for comment.
Bottleneck-buster
But the main way Matson plans to make good on his whopper of a claim is a strategy that will allow each of his advisors to ably serve several hundreds of mass-affluent clients every year without going robo, using a commission model or neglecting them. See: How a $20-billion RIA is buying its 'Microsoft' marketing agency as the engine for propulsion to $100-billion.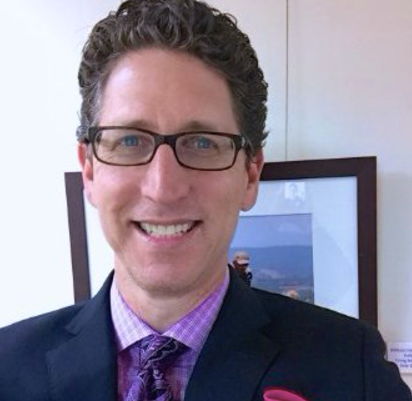 The traditional bottleneck to RIA growth, Matson says, is when a firm ends up with 100 clients with $1 million a piece -- each of whom needs a quarterly meeting. "A lot of advisors get stuck at $100 million. That's 400 meetings," he says. Meetings that make scheduling facetime with impecunious millennials unfeasible.
Matson's vision is to draft an army of advisors -- be they IBD reps, RIAs or any "financial professionals who aspire to coach," as the announcer in a Matson promotional video puts it -- as "referrers" who will serve as a pipelines to Matson advisors.
Matson also streamlines the process by having assets flow to 100 different model portfolios comprised of Matson Money mutual funds. The funds are manager-of-manager funds made up of mutual funds from Dimensional Fund Advisors. The portfolios get rebalanced and re-allocated on an automated basis. eMoney software is used to create an aggregated view of held-away assets. See: In echo of DFA-RIA custody strife, Morgan Stanley nixes new Vanguard mutual fund account openings.
Matson Money currently has 74 employees and services close to 63,000 accounts. There are now 477 active advisors who are affiliated as "referrers."
But Matson admits that not all his referring sources have channeled their inner Matson -- or Tony Robbins -- yet. See: Peter Mallouk-Tony Robbins partnership set to soar on new book but quid-pro-quo details of pact between $23-billion RIA and super-salesman are still murky.
To school them properly, he brings them, 50 and 60 at a time, to Scottsdale for three days of training. See: Merrill Lynch makes bold moves to train new recruits for an RIA-centric future.
"That's a huge reset for someone and I'm not saying everyone is there yet," Matson says. "A lot of them know the old-school salesy stuff."
Face(s)time
But those one-on-one meeting that caused all the problems are of dubious value to clients anyway, Matson says. What you can say to one, you can say to 100 or a 1,000 just as well -- or even better. See: 9 ways that Tony Robbins impressed the 'jaded' journalists at RIABiz.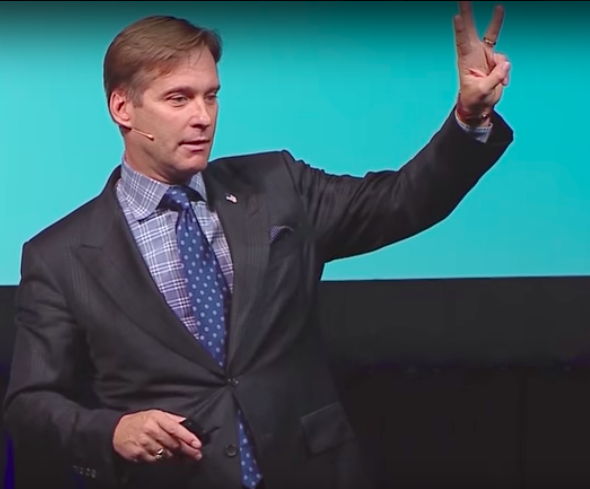 Not only do these meeting save untold hours and energy, Matson says, but they are actually better because of the supportive group dynamic.
Matson likens investing to like being on a diet. We all know we need a balanced diet and lay off the ice cream. Weight Watchers got rich helping consumers to help each other to do that.
"I think people learn and gain insights from the other participants as much as from me," he says. "People find out they're not alone. People start getting hope. It's so much more inspiring." See: How a classic $16.2 billion RIA pulled off an IPO after a few speed bumps and why the decision is looking good.
Yet there are some clear limits to doing client meetings en masse, says Craig Iskowitz, founder and CEO of New York-based consultancy Ezra Group LLC.
For one thing, it seems to limit the geographical bounds from which clients can be harvested because investors can only travel so far. But it also creates the general havoc of trying to get hundreds of people in one place at one time.
'Logistical nightmare'
"I think it's a logistical nightmare getting everyone into a room," he says.
Matson Money has attracted $289 million of new assets this quarter, including $200 million that are net new assets, through the first four months of 2017 -- nearly surpassing the $339 million of new assets it gathered last year.
Though his objective of reaching $100 billion of assets under management by 2027 sounds incredible on its face, Matson has a robust history of growth to point to. He grew the firm to $30 million from $7 billion since it opened its doors in 1995, a growth rate of 2300%. To get to $100 billion he only needs to achieve 1400% growth in AUM.
Iskowitz says he sees the Matson approach getting clobbered by the law of diminishing returns and says the upper end for his practice is likely about $20 billion.
Investing in future investors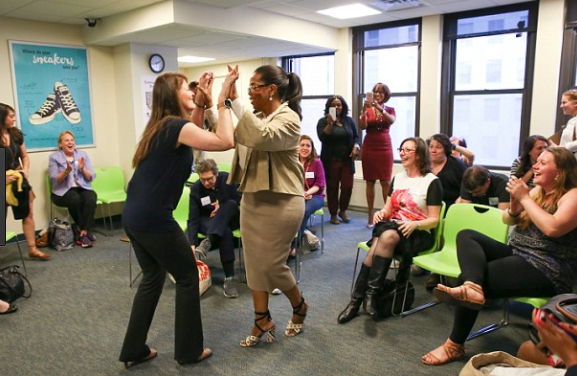 Matson says his firm's ability to pursue a millennial strategy positions it for outsized growth.
"One half of our 70 employees are millennials. The average age of our clients today is 55. In the next 20 years much of their wealth will be passed on to their children. That money will not stay with us unless we start to develop relationships with those children now." See: Why Valerie Brown is doing 19-whistlestop tour with her new CEO to sell -- ironically -- deep price cuts and a TAMP-for-millennials.
And what about mixing business and politics?
Matson is an unabashed and vocal Trump supporter but "politics never get in the way of adding RIAs" he says.
Matson Money recruits employees who are both young Republicans and Obama lovers. "Most people are capitalists" he says, so when recruiting, Matson encourages conversations about capitalism not politics. Matson says that RIAs who are liberal Democrats do not balk at joining the firm or sending him clients. See: Trump's lightning-quick backtrack on executive order relating to DOL rule sows chaos in financial advice industry
---
Related Moves
November 12, 2020 – 4:43 AM
---
---
---
Trent Benedetti
November 18, 2017 — 4:51 PM
As ine of those trained evangelizing preachers aka coadvisor with Matson Money I have not found the logistics of group client events to be an impediment. With 30 years of practice I can honestly say clients are better served with the group coaching model than at any time prior to usi g tbe Matson Money model.