News, Vision & Voice for the Advisory Community
The big execu-shuffle may reflect influx of power players into the business of financial planning software -- perhaps hottest of RIA technology categories
April 7, 2017 — 8:03 PM UTC by Janice Kirkel
Brooke's Note: The RIA channel combines two enormous advantages before ever getting into squishy issues like ethics and morals. Like ETFs and robo-asset management, it outgrows other channels virtually every year. But unlike other rapidly growing aspects of the advice business, it retains some of the fattest profit margins in the business. One reason for that is the scarce supply of good financial planning that most RIAs, explicitly or implicitly, provide as part of their fee for service. Increasing that supply of planning is vital to the RIA business and so now companies like eMoney, MoneyGuidePro and Advicent have an opportunity for their day in the sun. That axis shift has us paying attention to big personnel changes at the bigger players in this planning realm.
Kevin Knull and his wife Kristen departed in tandem from MoneyGuidePro leaving two voids that the company doesn't plan to fill -- and questions about what the heck happened.  
The president and head of independent/RIA/family office sales positions, respectively at the Powhatan, Va.-based financial planning software firm, left without explanation. Bob Curtis, CEO MoneyGuidePro, declined respond to an email seeking comment.
But if big black holes of information need a larger solar flare to distract from the void, the Knulls obliged. On March 26, Kevin posted a photo he said was taken atop Mount Kilimanjaro. He is now, according to the article accompanying the picture, "looking for the next impossible challenge."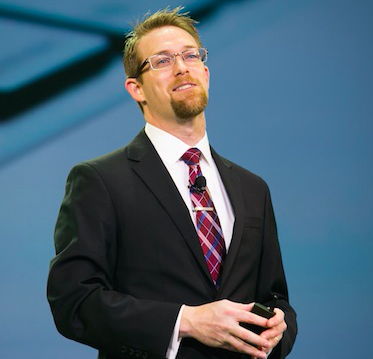 Duties absorbed
Kevin Knull did not respond to an email or phone message seeking comment for this article. He did respond to a request to connect on LinkedIn but then did not respond when asked for comment on his exit from the company. Knull's duties -- and title of president -- were absorbed by Tony Leal, chief technology officer of MoneyGuidePro parent PIEtech.
Bill Winterberg, founder and president of the financial advisor technology website, Atlanta-based FPPad.com, wonders why firms habitually sweep these kinds of happenings under the rug.
"The way the news of the transition was handled and addressed has a lot of room for improvement," he says. "When the leadership of any tech company for advisors changes, I would like to see a confident statement issued via a press release or company blog post to proactively address rumors and wild speculation from commentators on Twitter and other social media sites." See: One effect of Ron Carson's exit from LPL after 27 years: His firm disclosed the use of forgivable loans to the SEC.
One industry observer speculated that the Kevin Knull, whose value is measured in closed sales, may have hit a rough patch that included big enterprise deals – one with Janney Montgomery Scott LLC, for instance -- that had fallen through. A spokesman for Janney did not respond to an email seeking comment.
Shift in value proposition
The Knull drama comes at a time of heightened intensity surrounding financial planning software and the firms that sell it. The value proposition of RIAs shifting dramatically away from investment management with the advent of robo advice and the advance of passive investing toward planning. What is the value proposition of a financial advisor -- and how is a budding RIA culture upping the ante?
This dynamic raises the moves of firms like eMoney, Advicent [formerly NaviPlan], inStream Solutions, LearnVest and MoneyGuidePro higher in the advisor consciousness -- and that of the big firms selling into the market. Advicent CEO Phil Cunningham recently departed to be replaced by Angela Pecoraro. He had served in that role since 2014. The firm has been seeking to find its way since Zywave bought it in 2011. In 2013, Zywave Financial renamed itself as Advicent Solutions and divested its insurance division
In June 2015, SS&C Advent the Jacksonville, Fla.-based software company for RIAs and independent broker-dealers, forged an integration deal with MGP for its new Black Diamond Link product. As a result, Black Diamond Performance Reporting software, which just passed the 1,000-customer, $600-billion of assets administered threshold, is sold as part of a bundle whose major outside component is MoneyGuidePro. See: Black Diamond partners with MoneyGuidePro to create a turnkey product.
Fidelity Investments is building its whole future around the software category as evidenced by its February 2015 $250-million purchase of eMoney. The $250 million was about four times the software firm's approximately $60 million in revenue, according to reports at the time. See: What to make of Fidelity Investments paying $250 million out of the blue for eMoney
Speculation abounds
Knull's fintech colleagues offered terse comments on the departures while hinting at more developments to come.
"I know that Kevin and his wife are no longer there. I don't think there was one specific deal that triggered this," emailed T3 producer Joel Bruckenstein while traveling overseas. "I can't say more right now."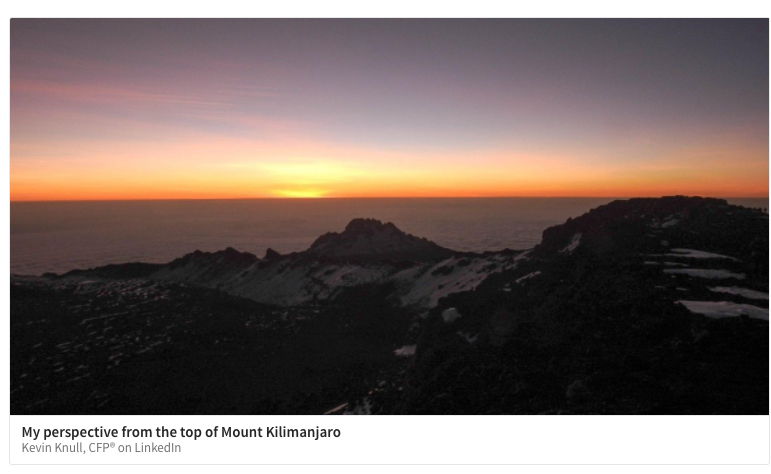 Craig Iskowitz, founder and CEO of Ezra Group LLC, a fintech consulting firm in East Brunswick, N.J., texted that he could not comment on either departure or whether any big deals had come apart. 
In October 2015, interim eMoney CEO Mike Durbin embarked on a coopetition deal with MoneyGuidePro, putting eMoney's emX in the MGP arsenal. emX serves as a dashboard for clients and is increasingly valuable in an era when consumers want all-in-one-place functionality of all their free apps. See: Mike Durbin gets right to work as eMoney CEO with MoneyGuidePro coopetition deal -- even though he's 'interim'.
No 'trouble'
Bruckenstein says the departures of the Knulls should not necessarily be interpreted as a sign of trouble at MoneyGuidePro.
"As far as I know, MGP is still highly competitive," he emailed. "They are still the market leader, but eMoney is really upping their game and Advicent remains a strong competitor." 
In July, Bruckenstein called Milwaukee-based Advicent a software company on the rise, with none of the baggage that comes with being owned by an industry giant. "They've come out with some enhancements not that long ago," he said at that time. "I know in the marketplace, any recent wins in the institutional space, it's going to be Advicent in the top three." See: An e-marriage of Schwab and Fidelity, a reflective Ron Carson and good jargon-bashing made T3 take off like that helicopter outside
'...and 9 minutes'
After the intensity of RIA software sales, Kilimanjaro proved no match for the Knulls.
"Despite frigid temperatures, an old sports injury, and fluid in my lungs from acute mountain sickness (AMS), we made it to the summit in 6 hours and 9 minutes," Kevin Knull wrote in his post.
As with most tales of extreme exertion and daring, the narrative seems to lend itself to metaphor. 
"I was struck by the number of people that turned around along the way. Many of them were within 60 minutes of the summit. For most, it was not the sub-zero temperatures, or the physical act of getting to the top. They had reached Stella Point, a false peak, and discovered they still had a long way to go to the summit. It was more than they could bear."  See: After guides say no to RIA adventurers' proposal to scale Mount Shasta, ankles snapped, teams faded and only a few saw the summit.
He continues that he and his wife did make it, thanks mostly to the help of the heroic and unsung porters who supported them -- literally and figuratively -- every step of the way.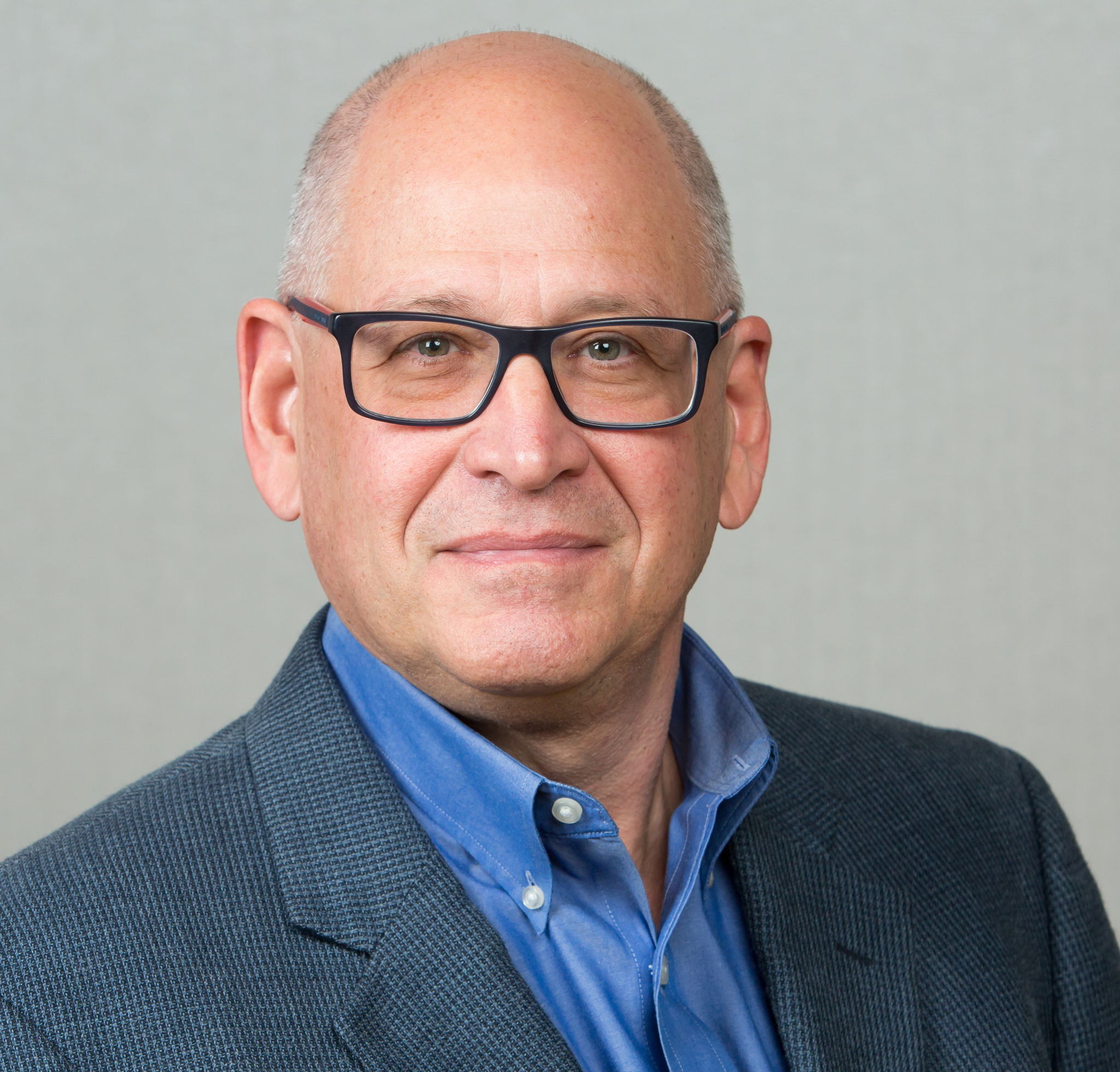 "If you have ever felt that there is an insurmountable task or obstacle, you may need a change of perspective. You will certainly need to set your mind, heart, and body to the task. But don't forget that there are always those who will share your vision and will help you carry the load regardless of what it takes -- you cannot do it all on your own. Most of all, remember, sometimes the journey and certainly the people will be what makes all the effort worthwhile." See: RIA leaders venture to Grand Canyon to get beneath Earth's surface -- and their own.
Knull is the author of a just-published book, Exploring Advice: What You Need to Know About Good Financial Advice, a Quality Financial Plan and the Role of a Fiduciary (Amazon Digital Services LLC 2017).
Big finish
But his most telling line may have been in the by-the-way added to his LinkedIn Kilimanjaro piece. "As of today, my wife, Curtis Shoch and I have left PIEtech. We are looking for the next professional mountain to climb, and hope that the many, many people we have helped climb their own personal and professional mountains will appreciate the gravity of this post."
Shoch was executive vice president of institutional sales at MoneyGuidePro and had been with the company since 2016. An email requesting comment had not been answered as this article went to press.
---
Mentioned in this article:
MoneyGuidePro
Financial Planning Software
Top Executive: Bob Curtis
FPPad.com
Consulting Firm
Top Executive: Bill Winterberg
---
---
Share your thoughts and opinions with the author or other readers.
Stephen Winks said:
April 8, 2017 — 10:48 PM UTC
---
---