Dashing to catch a plane, Pershing's Lisa Dolly updated me on the company's COO search. ​
Brooke's Note: The best club is that one that won't have you as a member. That applies to conferences. So RIABiz has kept up a pretty good record of attendance at the Tiburon CEO Summit -- even since the event stopped inviting reporters. But to some extent the invite is a technicality. I've found Chip Roame and his crew are warm, welcoming and eager for a chat in between formal sessions. See: Top RIA takeaways from my trip to New York City and my stop-by at the Tiburon CEO Summit. You'll see that excluded-but-included dynamic in this article but also that Janice Kirkel and I got our signals crossed. She didn't know that she was technically not on the guest list. I also worked the event from my office back in California as sources tilled the fertile loam of each other's company and shared in the harvest. Multiple sources relayed loud whispers about big changes afoot at Focus Financial and HighTower as their thirsts for liquidity events reach man-in-the-Sahara levels. Another tangible item passed along to me was that HighTower's Mike Parker, executive vice president and chief development officer, is stepping down -- hard on the heels of the departure of Mike Papedis. I sent a LinkedIn message to Parker to confirm, or not, the departure and he emailed back: "Thank you for reaching out and letting me know there is a rumor about me. I am still with HighTower and doing well." Today, the matter came clearer with an AdvisorHub article entitled: HighTower's top recruiter shifts roles. That publication's source said Parker will serve as a consultant to the Chicago-based company as "senior advisor to the CEO." The word on the frantic efforts to make deals to sell these roll-ups is that the many layers of ownership, including private equity firms, big banks, employees and advisors, vastly complicates matters. Advisors and employees are generally in the weakest position legally as mere common stockholders. But they are in the strongest position as far as determining the future success of a buyer. All the ingredients for big, fat beautiful negotiations at the end of the seven- or eight-year private equity patience limits and the challenges of getting the kinds of growth rates that generate valuations high enough to satisfy all stakeholders.
I emerged from the 4 train at the Bowling Green subway station -- the southernmost tip of Manhattan just across the street from Battery Park. The Statue of Liberty was visible but not brilliant on this gray, windy April morning. I ran along Battery Place, pushing back against the winds coming off the Hudson. I crossed West Street and turned left on Little West Street, grabbing my pea coat collar close. It wasn't supposed to be this cold.
When I got to the Ritz Carlton, the doorman shooed me in with a "Get in here. Not nice out there. Better in here!" It was better on the lobby floor, but when I got upstairs to where Tiburon CEO Summit XXXII was in session, I learned I wasn't really part of the plan. The woman at the registration desk told me that no media were allowed.
I tried emailing Chip Roame, whose baby this is, but he was in the session. I also tried Sarah Sage, who I'd been in contact with before about matters concerning Tiburon. No luck there.
Finally, I emailed Marie Swift of Impact Communications Inc. who, days earlier, had offered to meet me at the conference. Now she came out of the conference room and, like Sister Mary Ignatius, explained it all for me.
I was out.
Then I remembered how at the West Coast version of the conference, Brooke had gotten around the reporter non grata issue and by parking himself in the lobby waiting to talk to attendees and speakers. I didn't know if that was by choice or necessity but for me the difference was academic.
I took up residence on the sofa, and waited.
Top 10 trends
Marie offered to find Chip for me, and she did. Which is how I got personal presentation of Chip's famed Top 10 Trends driving the industry and the 10 disruptors, that could get in their way.
Here they are: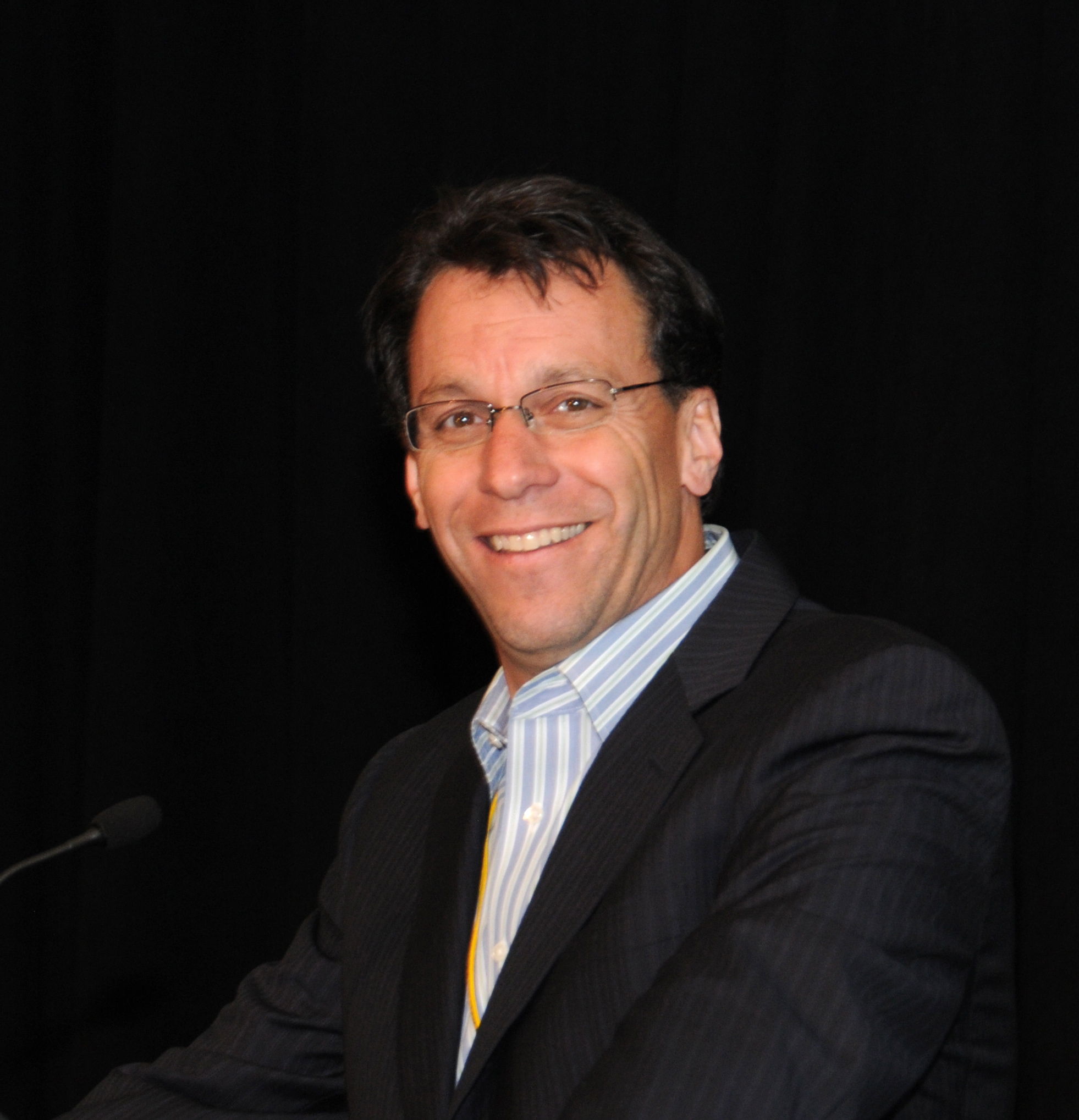 2. Boomers have and will become more conservative as they head for retirement. Millennials, on the other hand, are already conservative. "They should be the young bucks buying equities and they're not," he says. See: Fidelity begins search for new RIA national sales manager as Bob Oros goes millennial, vacating a prized position.
3. Episodic advice. "You'll pay periodically, like to your doctor. You don't pay your doctor 1% a year to take care of you."
4. Discount brokerages are well positioned. "They will benefit from the robo trend and benefit from the episodic advice trend. They tend to support the independent RIA." See: How Schwab's new 'owning it' advertisements position the firm to offer more advice -- and how RIAs factored into the brand rethink.
5. Legacy robo-advisors in the catbird seat. "The big winners will be the Schwabs and Vanguards. They will accumulate more assets than Betterment and Wealthfront." says Roame. See: An e-marriage of Schwab and Fidelity, a reflective Ron Carson and good jargon-bashing made T3 take off like that helicopter outside.
6. Managed accounts are here to stay. Regardless of the likely abolishment of the fiduciary standard. (This as the 60-day delay was being reported. See: 'Poof, it's gone!' DOL quietly strips two heavy lifts from the fiduciary rule as it makes delay official)
8. Independent advisors will continue to take their share of assets but it'll be about 50 firms that take all the assets. "Organic growth firms like Edelman, other aggregators like Hightower," Roame predicted.
9. Breakaway brokers. "It's yin and yang. Five hundred advisors will break away with about $150 billion in client assets," he says. "There'll be a big flow in to the independent channel but it won't amount to a big flow out of the wirehouses. About a 2% attrition rate." See: Why the DOL's Draconian and premature interpretation of its new rule is the 'end of the world as we know it' for wirehouse recruiting but a bonanza for the RIA business
10. Socially responsible investing will potentially be a big deal over the next few decades as women and millennials get more money. "They have higher utilization rates of SRI than old white men," says Roame. See: A New York Times article gets real on the topic of marketing to millennials.
Top 1 disruptor
Unfortunately, my private audience with Roame came to an abrupt end just as he was launching into his Top Ten Disruptors. He only had time to mention the FANG companies – Facebook, Amazon, Netflix, and Google -- the social media companies -- as prime disruptors, before running off. See: Credible reasons Facebook and Google won't become robo-RIAs and other things I learned at Hearsay Social-Pershing event in San Francisco.
I'm late, I'm late...
Also running was Lisa Dolly, the new CEO of Pershing LLC. Marie buttonholed her and the two of them came rushing over. Dolly did not even put her bag down before saying she was trying to make a plane. Dolly did however, tell me how she was trying to get her footing in her first year on the job.
"The first year has been everything I thought it would be," she said. "Exciting and challenging."
I asked her how the search for a new COO was progressing, and who was on the short list after the February departure of Lori Hardwick. Dolly would only say that they were "working our way through a list of internal and external candidates." See: Lori Hardwick resigns from COO job at Pershing in 'completely unexpected' move.
Then a business card, and she was down the stairs.
Earlier, Dolly had been joined by some other heavy hitters on her panel: Bob Oros,CEO of HD Vest Financial Services; John Coyne, vice chairman of Brinker Capital; AssetMark CEO Charles Goldman; and Dynasty Financial CEO Shirl Penney.
Regards to the Mona Lisa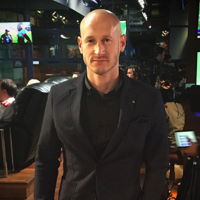 Aaron Schumm, CEO of Vestwell.com, a textee, showed up next after making a quick call to see how 5-month-old Ahoron London Schumm was doing after getting sick on a weekend trip to Paris -- but not before seeing the Mona Lisa.
Schumm had spoken on a retirement panel that morning. He remarked that "it's rare to get this many thought leaders in a room with open dialog." Schumm's company, now up to 19 people, had just moved to new offices near Times Square.
"We've just rolled out some target date strategies and signed a number of firms. We'll be white labeling it out," said Schumm, of how things are going at 40th and 7th Ave. See: Two years after the $199 million FolioDynamix sale, Aaron Schumm jumps back in the B2B RIA game but not to compete -- yet.
Strategic maneuvers
Mike Alfred, CEO of BrightScope Inc., has always been my go-to guy on 401(k) stories. I recognized him from his photo on our website and caught him going down the stairs. We met up in the bar with his brother Ryan, the company president. They tell me they've been at this together thing for 33 years. Not working. Living.
BrightScope was bought at the end of October by Strategic Insight. See: Buyer scoops up BrightScope using Genstar's bucks.
We were joined by president and CEO of Strategic Insight, Joel Mandelbaum. Mike says Joel's favorite word is kinetic.
Mike adds that they're always looking at acquisition opportunities in the RIA channel and are in discussions with several companies.
Hot chocolate for everyone
We then tucked into the candied mixed nuts with our beers and diet Cokes. As a party crasher it was the only food I'd had all day besides my eco-bag of pretzels and mint patties.
The concierge was taking good care of everyone, telling them to hang on to their MetroCards, how to get to and navigate the maze of Italian restaurants and markets called Eataly near 23rd Street, explaining how to get to the observation deck of the Empire State Building at sunset, and informing them that frozen hot chocolate was on tap at Serendipity on the East Side and Sugar & Plumm on the West.
By the end of the day I was still in residence in the hotel bar. It was almost time for dinner at Delmonico's on Beaver Street. The guys have left so it's me and my laptop, ESPN and the Golf Channel. Will Tony Romo regret leaving the NFL? And should Kevin Durant come off the bench? I peered outside through the still bare trees in Robert F. Wagner Jr. Park, at Jersey City, then westward, per the New Yorker cover illustration by Saul Steinberg, to California, China, Japan and Russia.
Then it was back out into the wind at dusk, to the uptown 4 train at Bowling Green.
---
---
Mentioned in this article:
---
---
---
Stephen Winks
Chip's thought that Merrill will dispense with commissions within five years certainly would align its brokers with fiduciary duty, but is almost too much to hope for. Merrill would emerge as the market leader, transforming the entire industry. SCW