Marcia Wagner: [It] essentially eliminates the need for transition agreements, disclosures and certain structural changes -- such as the appointment of a BICE officer -- that were formerly required to be in place on the applicability date.
Brooke's Note: It was supposed to make official a delay that had previously been announced. But It was much more. See: How the DOL rule postponement is a blessing for RIAs that 'took their foot off the gas' -- and why Vanguard sees such delays as a creeping menace. Think earmarks slipped into a bill. It's a much more massive reprieve that erases a whole world of DOL rule transition requirements -- and effectively turns a 60-day delay into a 270-day delay. Still, the DOL rule is far from dead and June 9 still brings about a real, if subtle, change.
In a move that took even seasoned ERISA attorneys by surprise, the Department of Labor extracted the teeth from the fiduciary rule until Jan. 1, 2018.
In making official its 60-day delay until June 9, the DOL eliminated its two most stringent requirements -- namely the need to declare fiduciary status to clients and the associated need to disclose specific conflicts of interest. See: Where Puzder's exit leaves the fiduciary rule, the DOL's bastardized mission and whether the new appointee prospect is a patsy.
The big conflict of interest -- that can now go undisclosed -- encompassed by this now-delayed rule provision is the need to tell clients that rolling over assets from a 401(k) plan to an IRA results in more revenue for the advisor.
Surprise!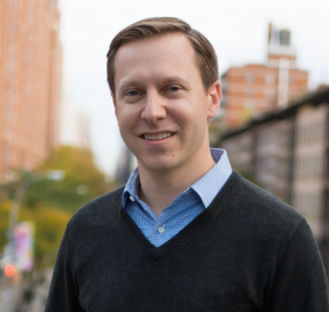 That act of prestidigitation was cause for major sighs of relief from foot-draggers.
"This approach essentially eliminates the need for transition agreements, disclosures, and certain structural changes -- such as the appointment of a BICE officer -- that were formerly required to be in place on the applicability date [of June 9]," according to a Wagner Law Group in a memo to clients.
"Yes, that did surprise me," says Marcia Wagner, a partner in the firm, who does not foresee such a reprieve. "This gives advisors, broker-dealers, wirehouses and other financial institutions some breathing room to get their documents, compliance protocols and disclosures in order." See: DOL rule will be undone, in a cruel twist, by the Department of Labor -- essentially by a Trump order to cut red tape by staying the Texas court case.
This "breathing room" was indeed a new wrinkle, says Seth Rosenbloom, chief counsel at New York-based Betterment.
"The provisions of the rule that were designed to enforce fiduciary obligations will not be effective until 2018, at the earliest. This outcome is indeed a surprise, as many in the industry were predicting a series of shorter delays of the entire set of rules."
Drinker Biddle put out an alert to clients on Thursday that included the word "surprising" in the header.
"Financial institutions and advisers providing investment recommendations related to IRAs and ERISA-governed plans will therefore be fiduciaries after June 9, but will be able to rely on expanded exemptive relief for 'conflicted' compensation arrangements until January 1, 2018," it says. "This reflects a policy decision that is somewhat different than what many observers expected." The statement had a multi-byline by Fred Reish, Bruce Ashton, Brad Campbell, Joshua Waldbeser, Sandra Grannum, Joan Neri, Elise Norcini and Jamie Helman.
Wagner warns although that financial advisors should be aware that some DOL standard- stiffening will still take hold June 9, "nonetheless, the impartial conduct standards are applicable as of June 9, and do require from financial advisors heightened care," she writes in an email.
"To wit: compliance with the best interest standard of care, not making materially misleading statements, and receiving only reasonable compensation."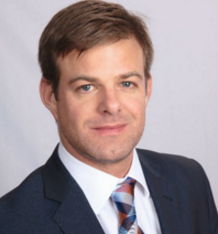 Roberts agrees that this is more like a favorable parole hearing than a pardon from the governor.
"[The reprieve] is not a get-out-of-jail-free card," he says. "As of June 9, you'd be a fiduciary. That's still a very big deal. It could be very persuasive to an arbitrator." See: Commonwealth Financial will reverse course on commissions if DOL gets reversed.
Still conflicted
But Rosenbloom, says that dragging the matter out raises issues that go beyond legal Xes and Os.
"Public comments opposing a delay outnumbered those supporting a delay by more than 10 to one," he writes in a prepared remark. "The DOL should keep this in mind, as well as its own extensive analysis of the harm associated with conflicted advice, as it moves forward."
The Financial Services Institute and The Investment Company Institute put out press releases praising the move with the FSI commenting that the delay ensures greater access to advice for retirement savers. See: How Trump's backtrack on DOL rule burned his most ardent anti-rule supporters and the opening Elizabeth Warren is exploiting.
"ICI welcomes the Department of Labor's delay of the original implementation date of the agency's fiduciary rule until June 9. But additional time is critically needed," wrote Paul Schott, president and CEO of ICI.
Critical 'foothold'
Rosenbloom alludes to the challenges of these groups whose constituencies are faced with fiduciary obligations for the first time.
"It will be very interesting to see how impacted firms respond to heightened obligations, which they have fought vigorously, absent a real threat of enforcement for non-compliance," he says. "Hopefully the DOL's approach will provide a foothold for the obligations at the heart of the fiduciary rule, even as investors must continue to wait for the ability to enforce those obligations."
But the rolling delay has one aspect that everyone likes -- namely that firms and their lawyers won't be embroiled in an endless series of actions arising from short-term delays.
"We can all agree on that," says Roberts.
---
Related Moves
January 19, 2021 – 6:32 PM
---
December 8, 2020 – 5:27 PM
---
---
Mentioned in this article:
---
---
---
Kyle Simmons
Any chance you could settle on the title before publishing? It seems I get 3-4 copies of each article with a slightly changed title in my RSS feed every time a new article is posted.
brooke southall
Kyle, Sorry about that! I'll try to be more decisive. Today must have been particularly ugly in that RSS regard. -Brooke