News, Vision & Voice for the Advisory Community
Since BlackRock acquired it, the $152-million robo has gone full-on for big enterprises with big books of boomers and joined a chorus of robo-owners sick of millennial bullcrap
April 4, 2017 — 5:38 PM UTC by Brooke Southall
Brooke's Note: This was an elegant San Fran event of artisan cheeses and embiggening surroundings. It was the CFA Society's first go at having a financial technology event and enthusiasm ran high. But the event might have also been subtitled: how do we stretch human advisors further with software? Talk of hockey stick client growth and the miracles of artificial intelligence were barely mentioned. It was sober stuff. But there was also hopeful message. The robo revolution is giving way to the automation metamorphosis, which beats the old Wealthfront vision of a financial Facebook for the masses. See: Credible reasons Facebook and Google won't become robo-RIAs and other things I learned at Hearsay Social-Pershing event in San Francisco. FutureAdvisor is now Back to the FutureAdvisor and Jemstep is JemStep Back as the talk returns to boomers, boomers and more boomers. That's where the money -- and the greater receptivity to financial high-quality, high-margin advice lies.
The bad news: Selling robo financial advice to millennials -- at least until they grow up and start acting like boomers -- is a fool's game. 
The silver lining: The opportunity to automate the RIA business in general more than makes up for that dream deferred both for robo-vendors and consumers, at least as measured in sheer assets. 
The CFA Society's star-studded robo-panel last Thursday provided that takeaway and a few more to a crowd of about 120 at the Silicon Valley chic headquarters of Lending Club in the heart of San Francisco's financial district.
The two marquee panelists on the four-person panel were San Francisco-based FutureAdvisor's business development chief, Joe Cianciolo and Los Altos, Calif.-based Jemstep Inc. president, Simon Roy.
Representing firms in more formative stages of development, but not least,  Los Angeles-based Totum Wealth's CEO and co-founder Min Zhang and Rick Frisbie, CEO of RobustWealth LLC in Lambertville, N.J.
Retail beard
Cianciolo provided the fullest update yet on FutureAdvisor since the firm's eye-popping sale to BlackRock in 2015. See: Why BlackRock's purchase of FutureAdvisor for $152 million could be a deal of destiny.
The robo -- once the No. 3 retail player behind only Wealthfront and Betterment -- no longer takes assets to millennials.
"The millennial isn't thinking about this very much," he says. "They don't even care whose doing it for them."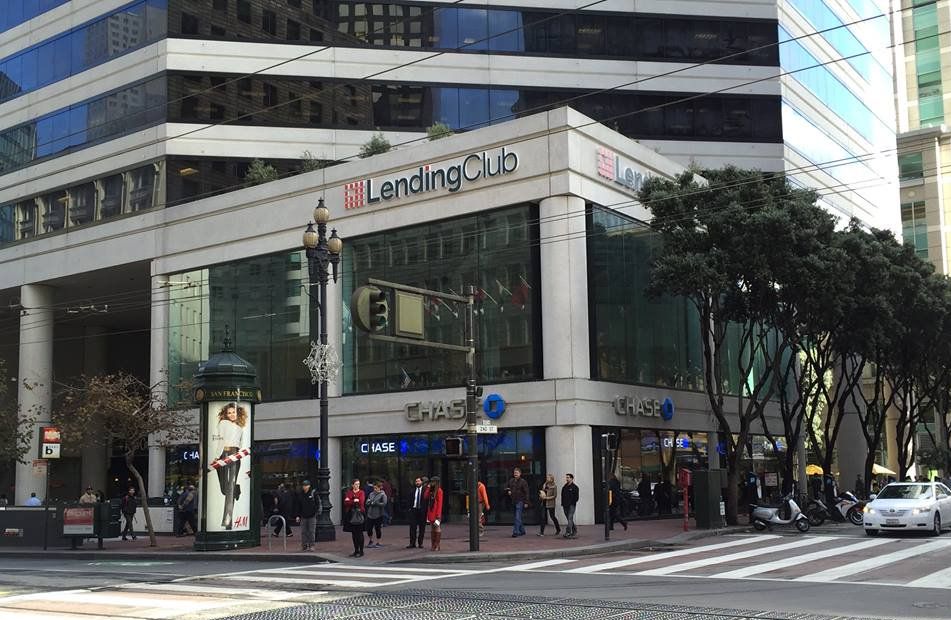 In a post-event chat-up on stage, Cianciolo said FutureAdvisor's retail withdrawal occurred pretty much simultaneously with its sale to BlackRock but that the B-to-B focus had begun long before. In fact, he said, public talk about the retail business was a way to keep competitors from understanding the advancements the firm was making in serving big human-advisor-based firms looking to automate.
"The future is the next five to 10 years," he says. "The millennials don't have that much money." See: The ironic reason robo-advisors aren't gorging on assets -- a determination to dictate bloodlessly to millennials
It is not even clear that millennials will want robo-advice after they grow up and get rich, Roy contends. 
One-way admiration street
Lending an air of gravitas to the proceedings was the venue. Lending Club, which recently pulled of a $1 billion IPO, occupies about 250,000 square feet in in two locations on Market Street. Much of Lending Club's IPO proceeds appear to have gone into this sleek modern structure that includes a mini-stadium whose viewing area can be transformed into a glass-walled squash court.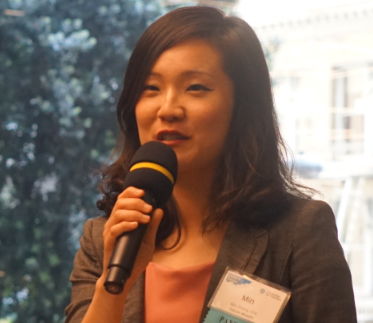 The CFA Society, which hosted the event, attracted representatives from SigFig Wealth Management LLC staff, Financial Engines Inc. alumni, MyVest principals and robo-owners like event organizer Vijay Rao of Just Invest, which is just getting going.
The bookish attendees -- hell, they passed the three-exam gauntlet to earn a CFA -- seemed transfixed by this species of modern entrepreneur, though the panelists consistently dissed the value added by active managers of financial portfolios.
I joined the group in hopes of picking up the narratives of FutureAdvisor, which went radio silent with media since being gobbled up by BlackRock, and Jemstep Inc., also silent as stone since its absorption by Invesco in 2016. See: How exactly Invesco plans to get a return on its Jemstep robo purchase. 
Both firms reported that they needed the brands and resources of their big acquirers in order to go big-client hunting and take on the big compliance challenges.
Relative autonomy
Cianciolo says FutureAdvisor moved out of the loft space above the retail store into a grown-up office suite almost across the street from BlackRock. See: The spoonful of gamifying sugar a 33 year-old CEO took to make the boomer-ethos T3 conference go down and the robo-bonobo mentality that she observed.
FutureAdvisor's autonomy is fairly complete. For example, he says, the BlackRock badge will not get you in to FutureAdvisor's offices, with few exceptions.
What FutureAdvisor can do is draw on BlackRock expertise, a particularly valuable resource when it comes to integrating with large firms. See: BlackRock solicits more regulator scrutiny of robo-advisors, eliciting jeers and a cheer.
Roy made similar remarks about the importance of the hands-off nature of Jemstep's relationship with its acquirer, Invesco. Nothing much has changed except the firm has gone upmarket and acquired an emphasis on enterprise deals -- where Jemstep, he says, is operating flat out. "If we were standalone, it would be no-go," Roy says. See: How exactly Invesco plans to get a return on its Jemstep robo purchase with a TAMP-evoking strategy.
RobustWealth's aim is to crunch disparate software applications into one system.
B-to-Cya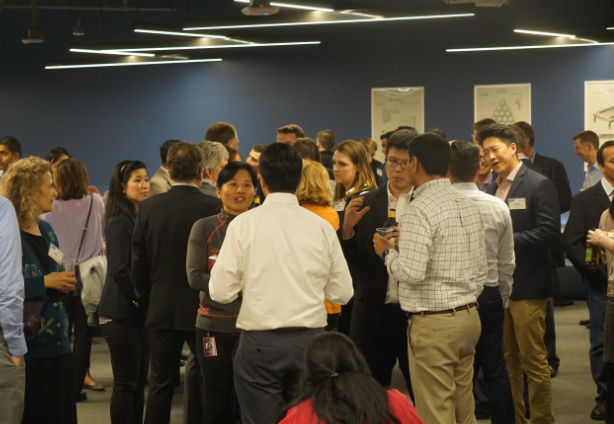 Standing up for retail and millennials was Zhang, a millennial herself, who questioned whether Roy and Ciancolo were being unduly pessimistic in capitulating to established players. See: How Barron's 'Next' lays bare the tail-wags-dog sponsored content predicament facing financial journalism.
Jemstep had a brief period where it went for retail business but veered quickly to the B-to-B market.  "Can somebody [create a viable B-to-C robo advisor]?" Cianciolo asked. "Sure but you're taking double and triple risks."
The triple-witching risks he named were: VC money vicissitudes, dependence on AUM-based fees and the likelihood that if those two factors turn against you, the acquisitions market could very well dry up simultaneously if the stock market tanks. See: Rekindling old feud, Michael Kitces blasts Betterment, if civilly, for stealth price hike and other shortcomings.
Roy adds that it's even more daunting now that Charles Schwab & Co. and The Vanguard Group have shown they can leap into the business and be market leaders overnight. "It makes B-to-C way harder," he says. 
The big winners at the event were human advisors who were discussed as irreplaceable commodities in declining supply.
"Having that human being is incredibly important," Cianciolo says.
Roy drove the point home. "We don't talk about all-ATM banks." See: Hitting a robo wall, Financial Engines buys The Mutual Fund Store for $560 million to bust out of 401(k) confines
---
Mentioned in this article:
MyVest
Portfolio Management System
Top Executive: Anton Honikman
---
---
Share your thoughts and opinions with the author or other readers.
---