News, Vision & Voice for the Advisory Community
The fund firm puts faith in the drawing power of its own brand -- and saves more than $2 million
April 3, 2017 — 7:04 PM UTC by By Lisa Shidler
Brooke's Note: The negotiation goes four ways with RIA: custodian, fund provider and investor when it comes the no-transaction-fee platforms. Guess who generally loses out in this Rubik's Cube scenario historically? In this case, ProShares decided to be a pioneer in 2014 with five funds on Schwab's ETF OneSource and that "pilot" phase apparently went well enough that it boosted its participation to nine funds. But suddenly this year, it withdrew completely. No doubt using NTF fund supermarkets is highly convenient for all the parties but might they be better called NTF fund convenience stores -- easy in and out but with 7-Eleven prices? Many RIAs are doing more of their big weekly shopping at the de facto Costco of a TF platform where the consumer pays an annoying upfront fee, gets big-box store choices, but saves lotsa money.
One of the anchor brands of Charles Schwab & Co. Inc.'s OneSource ETF supermarket yanked out all nine of its funds, raising alarms about whether this effort will succumb to the same market forces that are draining mutual fund OneSource, which has been plagued with outflows.  OneSource asset levels falter, Schwab slashes no-transaction-fee minimum to invest
Apparently no longer willing to pay $2.25 million annually (presuming rate card fees) for the shelf space, ProShares ETF left OneSource, which the San Francisco-based financial services giant introduced in 2013.
The mutual fund OneSource had 237.3 billion in marketed assets in the first quarter of 2015 but had dropped to $207 billion in the fourth quarter of that year. By the fourth quarter of 2016, it was down to $198.9 billion.
50% compound growth rate
"Launched with six providers and 105 funds, the program has more than doubled to now offer 225 commission-free ETFs spanning 66 Morningstar Categories from 16 providers," Schwab writes in its earnings report. "Assets in Schwab ETF OneSource reached $52.3 billion this quarter, growing at a 50% compound annual growth rate since inception. The 14 funds added thus far in 2016 expand access to areas of client interest and demand, including strategic beta, currency-hedging, and fixed income."
Users pay a flat $250,000 for each ETF placed on OneSource and a fee of up to 0.20% based on client assets in each fund, according to published reports.
Analysts say it is generally the investors who are paying the real price for fees of the funds on the platform, which can range from 40 to 60 basis points for the ETFs that sell on a no-transaction fee basis. See: Why ETF sponsors are ponying up big fees to get on Schwab's ETF OneSource in a bid for access to ticket-averse RIAs.
But Schwab has signaled that it won't lower prices in response to the slackening demand.
Lowering fees would only serve to prolong the agony of a program past its prime.
"We don't want to design strategies to slow that down or reverse it or stop it," he added on that call. "We want to anticipate where the client wants to go.
Sophisticated investors
Schwab's ETF OneSource commission-free platform is attractive to investors who don't want to pay commissions now if they can pay later.
But ETF providers have a choice and if they choose to stay on a commission-free platform like OneSource, it means added costs that will be passed on to investors, says Scott Smith, director of research and analysis with Cerulli Associates of Boston.
Alternatively, ETF providers could choose to leave these commission-free exchanges and go to ones that charge commissions. In some cases, commission exchanges might end up costing consumers less in the long-run, Smith says. 
"Sophisticated investors will realize that saving $5 against 40 or 50 basis points for the total expenses for the year isn't a savings," he says. "A sophisticated investor realizes that 40 or 50 basis points on $500,000 is a hell of a lot more than $5. As investors become more sophisticated, they shouldn't take the path of least resistance on these platforms." See: Would the intern buy an ETF?
Crucial distribution
Making its case for ETF OneSource, Schwab put RIABiz in touch with satisfied customers for this article, one of whom is Adam Patti, CEO of IndexIQ Advisors LLP in Rye Brook, N.Y. His firm has 10 ETFs on the platform and he counts Schwab's mighty distribution reach and the continuing fee-based trend in advice as strong selling points.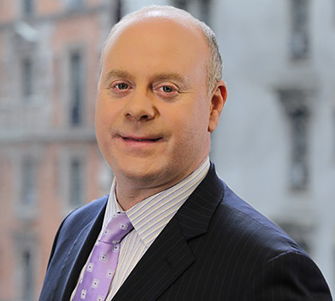 "The benefits for our firm are vastly improved exposure into a crucial and rapidly growing distribution channel," says Patti. "Also, in an environment where fees are ever-more important, having the opportunity to serve advisors as part of a no-transaction-fee platform is a significant benefit to the issuer, the advisor and, most importantly, the advisor's clients. See: How Schwab's new 'owning it' advertisements position the firm to offer more advice -- and how RIAs factored into the brand rethink. 
IndexIQ has more than $2.3 billion of assets under management, according to its ADV. 
ProShares joined OneSource in 2014 with five ETFs and continued to expand it before pulling the plug this year. The Bethesda, Md.-based firm is known for its specialized ETFs and is the world's largest sponsor of leveraged and inverse ETFs with more than $26 billion in assets. ETF makers mostly have $500-million-plus-AUM RIAs to thank for growth, study shows
A ProShares spokesman declined to comment for this article but a recent Wall Street Journal article maintained that ProShares didn't want to pay the fees required for "shelf space" on OneSource. The article also cited a dispute between Schwab and ProShares over how much customer data should be shared. 
Stressing the positive, Schwab spokeswoman Alison Wertheim says that "the model is working extremely well for the other 16 providers who see tangible value in the program."
Wertheim further notes that ProShares is the only provider that has withdrawn from OneSource, and that  added 16 net new funds in 2016, bringing the total number of ETF funds to 228 covering 69 Morningstar Inc. categories.  Here is a list of Schwab OneSource ETFs. Most recently Oppenheimer added 12 ETFs, in 2016. 
ProShares was, and currently is, also on Boston-based Fidelity Investments' commission exchange, says Fidelity spokeswoman Erica Birke. Likewise, ProShares participates in Omaha, Neb.-based TD Ameritrade's commission clearinghouse. Both companies have commission-free supermarkets. See: How Charles Biderman hopes to parlay his 'insane' firing by AdvisorShares from his five-star ETF into a win.
Get out your calculators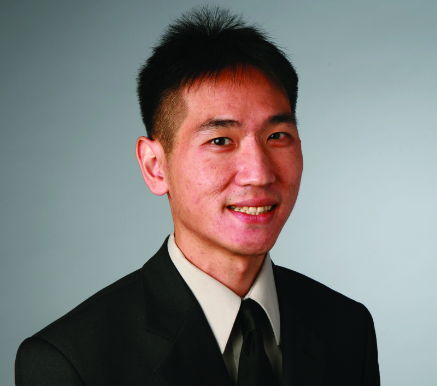 But ProShares' move signals a growing trend away from no-commission platforms toward those with commissions, Smith says. It's too soon to know if other ETF providers will follow ProShares' lead, but if fund companies see a better option, they will make a move. See: Why RIA clients still see alternatives as a 'mishmash' and 17 other cheat-sheet items for advisors in 2017.
"The most intriguing part is that ETF providers are able to do their own cost-and-benefit analysis to see how their flows compare on these platform versus others where they have chosen not to participate," he says.
ProShares, in particular, sells sophisticated ETFs known to sophisticated investors, which nullifies, to some extent, the allure of Schwab's universally known brand. Unlike, say, a coffee shop that needs a highly trafficked corner to attract walk-ins, ProShares is upmarket enough to constitute its own destination business.
Other ETF providers are doing the same cost-benefit math, says Smith, and if they realize a commission is less costly, that's where they will go. 
Beta juice
Specialized, strategic beta ETFs may just be an inherently wrong fit for OneSource, says Wong.
"These are not plain vanilla ETFs. You can get exposure to a larger client base through no-transaction-fee OneSource. You have to weigh it against the fees you're paying."
He adds: "The thing is with specialized ETFs, a question in my mind, is do they need additional exposure of no-transaction-fee-platform. If someone is looking for specialized ETFs, they'll look for them in a commission-based brokerage platform."
Wong suspects that sophisticated investors will seek out these specialized ETFs in traditional platforms. 
---
Mentioned in this article:
---
---
Share your thoughts and opinions with the author or other readers.
---