As Acorns grapples with monetizing 1.1 million micro-accounts, the laid-back LA robo-advisor brings Wealthfront's former chief exec onto its board
After this week's $1.3-billion Robinhood valuation, the sheer quantity of Acorn accounts may count for plenty in VC estimations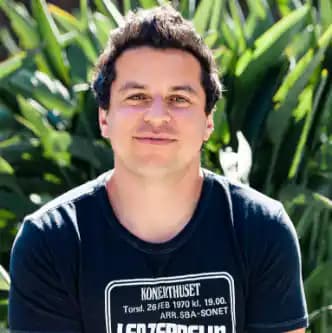 Noah Kerner: We respect what Wealthfront has created but Acorns has a very different customer and product roadmap.
---
---
Mentioned in this article:
Wealthfront
Portfolio Management System
Top Executive: Andy Rachleff
---
---
---
Stephen Winks
What if Nash is right, "putting away money is not a big investment event, it is about accumulation". This entirely changes the ROBO and investment world. SCW
Craig Iskowitz
In my opinion, Nash doesn't seem like a natural fit at all for Acorns. You bring someone onto your board because they have a different point of view and bring something unique to the table to help the company grow. Nash has industry experience and a mountain of contacts that the Acorns execs can leverage. I contend that Acorns is the anti-Wealthfront. As Trout succinctly stated, "Acorns is aiming for an easy-to-use investor experience, people putting aside money for accumulation purposes, not necessarily looking toward retirement." This is the key to attracting Millennials and post-Millennials as well. They're not interested in retirement. They don't care about portfolios of ETFs. They just want to save a few dollars to buy a guitar, a trendy handbag or go on vacation. And they want to do it in an interesting and fun way. That's why Acorns has an order of magnitude more users than Wealthfront, Betterment or any other B2C robo not named Vanguard or Schwab. No one knows if they will be able to monetize their user base. But if you had to guess which firm would be the first to a $1 billion valuation (like Robinhood), you'd have to put your money on Acorns.
Stephen Winks
Conventional "broker talk" may not be an effective guide to the emerging more technologically astute financial services industry which does not necessarily require the investor being immersed in unnecessary technical jargon. SCW
Kevin
August 27, 2017 — 10:32 AM
Acorns is a great little investment app when used correctly. Remember there is a monthly fee of $1.25 for investments below $5,000 so make sure your investment is at least above the breakeven point. If we take an average return of investment for index funds lately, it is roughly: Conservative: $542.25 Moderately Conservative: $464.41 Moderate: $435.32 Moderately Aggressive: $398.91 Aggressive: $357.57 These are just averages though, as ROI is ultimately dependent on market performance. Here is a cheeky $2.50 credit (sometimes $5) when you join using this friend link - <a href="https://app.acornsau.com.au/invite/XQEMS9" rel="nofollow">https://app.acornsau.com.au/invite/XQEMS9</a> Happy investing!