Noah Kerner: We respect what Wealthfront has created but Acorns has a very different customer and product roadmap.
Brooke's Note: Eight years into the whole robo-advice adventure it sometimes feels like providing financial advice to millennials has advanced exactly ... nowhere. Business models are pivoting left, right and often end up where they started. But a handful of ventures, by putting millennial participation ahead of sheer assets, seem to be striking the right note with big-time VC investors. The jaw-dropping Robinhood VC raise revealed this week is Exhibit A. It's an approach epitomized by Acorns. We catch up with the company as it adds the ex-CEO of a robo that chose the path more traveled by making the gathering of assets job one.
As Acorns becomes the first robo-advisor to hit a million customers and a former Wealthfront CEO joins the company, the question of how to monetize the bounty of low-balance investors remains partially unanswered.
The Irvine, Calif.-based robo-advisor added Adam Nash as a board member with the anticipation that he may roll up his sleeves a bit more than the title suggests. The former LinkedIn star stepped aside as CEO of Wealthfront Inc. in October so former chief executive Andy Rachleff could take back the top spot. See: Andy Rachleff takes back CEO spot at Wealthfront at critical juncture.
Nash joins a firm that's solved a problem Wealthfront still struggles with -- bringing in millennials in droves. But analysts are also questioning whether Acorns Grow Inc. CEO Noah Kerner can reap that bounty. See: Why SigFig is shifting its focus to using banks as middlemen despite having captive consumer audience with $350 billion.
"It's a company that gets people's attention, then the question is how to monetize that," says Lex Sokolin, a partner with Autonomous Research LLP in New York. "Acorns manages very little money per person but has millions of users. It's more intuitive for a high tech entrepreneur."
"Very little money" is no exaggeration. Acorns largely gathers assets by permitting credit card companies to round up purchases to the nearest dollar and put that spare change to use in ETFs.
The average size of an Acorns account is $230; the average Wealthfront account is $50,000. Acorns December 2016 ADV shows $257 million in AUM and 1.1 million accounts. Redwood, Calif.-based Wealthfront has $5 billion in AUM and 100,000 accounts, according to its January 2017 ADV.
Acorns' numbers suggest a clientele of pitiful investors and savers but that may be somewhat deceptive. The average customer using the automated investment features of roundups who opts into the commitment of "recurring investments" builds up a balance of $781.56 over the course of a year, according to Acorns spokeswoman Jessica Schaefer.
Room to grow?
The good news for Acorns, founded in 2012, is that ventures targeting micro-balance millennial types are white hot in the VC world right now.
Robinhood, a 80-person, four-year-old Silicon Valley robo-advisor, confirmed to TechCrunch Wednesday that it raised $110 million largely from DST Global, but with add-on investments from existing investors NEA, Index Ventures and Ribbit Capital, plus new investors Thrive and Greenoaks.
This comes after a $25 million raise in December by investor Stash.
The jaw-dropping part is that Robinhood raised the funds based on a $1.3 billion valuation. Robinhood has now raised $176 million in total funding.
Robinhood co-founder Baiju Bhatt sold the VCs based on his financial firm doing something never accomplished before.
"Our investors are saying 'we haven't ever seen a finance company that's managed to grow like an Internet company,'" he told TechCrunch. Robinhood has two million users, up from one million in October, and it's growing at a rate of 140,000 accounts per month. That's more accounts than E*TRADE added in all of 2016. See: Apex Clearing adds Ron Fiske to its Pershing mafia as it plays bigger for emerging asset class -- RIA digital.
Creative tension
The experience Nash brings to the table and the friction between the Acorns and Wealthfront business models could prove productive, says Sokolin.
"Disrupt, replace, next generation," he says. "What drives some issues boils down to high tech versus finance. Wealthfront was born in the Silicon Valley, has assets from the Silicon Valley. It has the playbook of a high tech startup but the underlying economics of a traditional wealth management firm. There's tension between the high tech people who want to give stuff away versus people who want to build a steady flow of revenues."
Kerner is careful not to set expectations too high as far as Nash boosting the monetization efforts of the firm. He says Acorns business model differs from a classic robo. Acorns raised $35 million in its last round of funding in May 2016. Investors included: PayPal, Rakuten Fintech Fund, e.ventures and Greycroft Partners.
"We respect what Wealthfront has created but Acorns has a very different customer and product roadmap," Kerner says. See: Adam Nash makes direct 'CEO-to-CEO' plea to Schwab to rethink its robo. Kerner declined to directly address how active a board member Nash would be, saying only that "several of our board members actively help us, including the behavioral economist Shlomo Benartzi who works regularly with us to enhance our customer's experience."
He adds in an email: We are not a traditional assets under management business and don't focus on driving customers to invest as much as possible. Rather, we focus on nudging customers to invest as much as they comfortably can."
Chump change challenge
Among the ways Acorns takes in revenue is a small monthly subscription fee for the product and from brand partnerships. That fee is $1 a month -- substantial when considering the size of the average account. For accounts of $5000 or more the fee is 0.25% a year. Acorns is free for college students with a valid ID for up to four years from the date of registration.
Kerner promises "additional banking products down the line."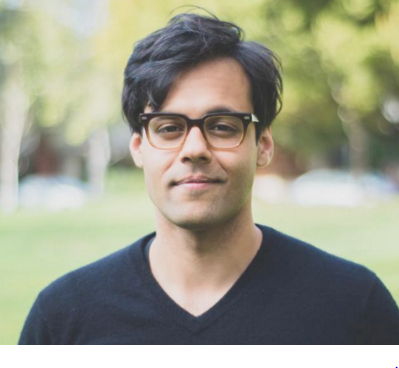 Addressing the issue of how to encourage clients to invest more than spare change, Kerner writes that most Acorns customers don't only use round-ups but also use Recurring Investments (by the day, week or month), One-Time Investments and Found Money, "where brand partners invest into our customers as a reward for purchase."
Sharper elbows
In an interview, Kerner said the Nash "get" was the fruit of of a relationship between Nash and Acorns co-founder Jeff Cruttenden that started a while back. Later, Schaefer said that was not true and that Kerner and Nash had done the talking.
Still, the culture contrasts are clear. When Nash ran Wealthfront "it was an open and hard elbows kind of culture," says Will Trout, senior analyst at Celent in London. "That is typical of Silicon Valley startups in my experience." See: As Goldman Sachs' badly kept secret about branding an advice robot leaks out, Goldman-watchers see contours of Lloyd Blankfein's grand if 'scattergun' virtual advice strategy take shape.
Nash can come off as arrogant, according to some reports, and there was also talk that he fostered a top-down culture at Wealthfront and was reluctant to listen to those beneath him on the food chain.
Before joining Wealthfront, Nash was vice president of product at LinkedIn and an engineer at Apple. Nash remains a shareholder in Wealthfront, according to Kerner.
There's a fine line between productive intensity and negative energy, says Trout.
"Adam has a real stage presence that may come across as arrogance. I can't say I know him that well but never found him that way. He was always convinced of his mission, that was his job. He is messianic."
Design vs. bottom line
Whatever the source, the culture at Wealthfront may have played a part in the ongoing exodus of talent from the firm. See: What to make of Wealthfront's three big hires and why its artificial intelligence bid may be indefensible as a strategy.
Aronowitz was a colleague of Nash's at LinkedIn from September 2007 to December 2008, and served as the director of design at Facebook from 2009 to 2014, where she boosted the size of the team from 20 to 200. She may have found that "Wealthfront is not the financial version of Facebook," says Sokolin.
"Wealthfront was not as much high-tech as she was used to. At the end of the day Wealthfront was about getting assets." See: What to make of Wealthfront's three big hires and why its artificial intelligence bid may be indefensible as a strategy.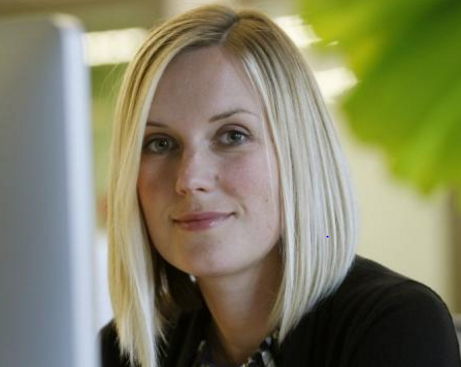 Aronowitz did not respond to a LinkedIn message seeking an interview for this article, but a video interview with the TechCrunch Mar. 13 seemed to reinforce Sokolin's point.
The idea at Wealthfront, she said, was to build "trust and understanding. We're asking someone to give us money. That's a big deal. People were interested. But no one cares what you do unless it translates into results for everyone else. No one wants to hear, 'I have a great illustration strategy, it's very human.'" See: Wealthfront takes on another Facebook vet -- a clue that going dark in Palo Alto doesn't mean going away
Being a vice president at Wealthfront "meant I had to understand the balance sheet, when we would get our next round of investing … I was a fish out of water," she said. "I'd joke that I went to art school, this isn't what I went to school for, but I found two mentors whom I could ask any question."
By that criteria, Nash seems like a natural fit at Acorns, says Trout.
"Acorns is aiming for an easy-to-use investor experience, people putting aside money for accumulation purposes, not necessarily looking toward retirement. His target client is a young person in their 20s or 30s who fairly enough views career growth as the accumulation opportunity, not investments. So Acorns fits with that model." See: The ironic reason robo-advisors aren't gorging on assets -- a determination to dictate bloodlessly to millennials.
Trout goes on to say that the clean interface and lack of human intervention at Acorns "speaks closely to Adam's way of looking at the world, if I can put myself inside his head."
Sokolin's take is that Nash is attracted to Acorns because putting spare change to work is not a "big investing event. Adam apparently finds that compelling."
Acorns declined to provide Nash for an interview. But Nash has been public about his admiration for Acorns, with Tweets praising the micro-investing firm for cutting fees for young clients. One on July 8, 2015 read: "Hat tip to founders who do the right thing. @acorns announces today they are dropping fees for young investors. Acorns.com/students."
Old flames
There's more to that particular tweet, however. It was a shot at rival robo Betterment, which Nash denounced for charging $3 a month to open an account. If an investor opened an account at $100, they would pay an annual management fee of 36% in the first year. And it would be even higher the second year since the fee doesn't drop as the account loses value. Wealthfront CEO flames Betterment's 'outrageous' fees and 'abhorrent' ways; Betterment strikes back labeling the screed a Trumped-up PR play.
Kerner was mum when asked who Acorns considers its competition.
As for New York-based Betterment, CEO Jon Stein said at a breakfast event April 10 that Acorns is not in the business of retirement saving, as are those Betterment considers its competitors, namely Schwab and Fidelity.
Kerner says he does not think about the challenges facing the company, only the challenges customers face in saving money.
Back at Wealthfront, Rachleff's is moving things in a new direction, according to Trout.
"They've always been focused on 'software rules the world,' so that kind of thinking hasn't changed. With Adam, the focus was always on young people focused on their careers but not thinking about retirement. Under Andy, the firm is taking a longer-term view in terms of what clients might want."
---
---
Mentioned in this article:
Wealthfront
Portfolio Management System
Top Executive: Andy Rachleff
---
---
---
Craig Iskowitz
In my opinion, Nash doesn't seem like a natural fit at all for Acorns. You bring someone onto your board because they have a different point of view and bring something unique to the table to help the company grow. Nash has industry experience and a mountain of contacts that the Acorns execs can leverage. I contend that Acorns is the anti-Wealthfront. As Trout succinctly stated, "Acorns is aiming for an easy-to-use investor experience, people putting aside money for accumulation purposes, not necessarily looking toward retirement." This is the key to attracting Millennials and post-Millennials as well. They're not interested in retirement. They don't care about portfolios of ETFs. They just want to save a few dollars to buy a guitar, a trendy handbag or go on vacation. And they want to do it in an interesting and fun way. That's why Acorns has an order of magnitude more users than Wealthfront, Betterment or any other B2C robo not named Vanguard or Schwab. No one knows if they will be able to monetize their user base. But if you had to guess which firm would be the first to a $1 billion valuation (like Robinhood), you'd have to put your money on Acorns.
Stephen Winks
What if Nash is right, "putting away money is not a big investment event, it is about accumulation". This entirely changes the ROBO and investment world. SCW
Stephen Winks
Conventional "broker talk" may not be an effective guide to the emerging more technologically astute financial services industry which does not necessarily require the investor being immersed in unnecessary technical jargon. SCW
Kevin
August 27, 2017 — 10:32 AM
Acorns is a great little investment app when used correctly. Remember there is a monthly fee of $1.25 for investments below $5,000 so make sure your investment is at least above the breakeven point. If we take an average return of investment for index funds lately, it is roughly: Conservative: $542.25 Moderately Conservative: $464.41 Moderate: $435.32 Moderately Aggressive: $398.91 Aggressive: $357.57 These are just averages though, as ROI is ultimately dependent on market performance. Here is a cheeky $2.50 credit (sometimes $5) when you join using this friend link - <a href="https://app.acornsau.com.au/invite/XQEMS9" rel="nofollow">https://app.acornsau.com.au/invite/XQEMS9</a> Happy investing!