News, Vision & Voice for the Advisory Community
Drew Sievers invested $1 million in the robo-advisor then took the place of CEO Brad Matthews, who admits it's been for the better as he became a father at 38
April 27, 2017 — 10:39 PM UTC by By Lisa Shidler
Brooke's Note: A classic moment in managerial frustration came in 1977 when the owner of the Atlanta Braves fired his manager, donned a uniform and managed the game. Ted Turner did it because his team was reeling and his instincts told him it was the right move. Drew Sievers using his ownership position with Trizic to become its CEO has a much more permanent air than Turner's. Also noteworthy: this article concerns a 52-year-old taking over from a 38 year-old and today's other article is about 49-year-old Randy Bullard stepping into a power position at SigFig alongside its 37-year-old CEO, Mike Sha. See: Randy Bullard pitches himself into major role at SigFig to add his Placemark knowledge to a robo hothouse. So not only are robos beginning to focus on boomers as clients but increasingly boomers are helping run the show.
What began for Drew Sievers as a search for a new CEO to handle the next phase of growth at Trizic ended as an exercise in introspection.
The 52-year-old major stakeholder in the San Francisco-based B-to-B robo-advisor replaced Brad Matthews, 38, with himself. See: After Schwab robo launch, Trizic phones leap off the hook as Wall Street brokers and bankers come calling -- and VCs write checks.  
What Sievers saw when he looked inside himself was not just a healthy angst about the $1 million he'd sunk into the venture but a sense of deja vu at having been in this position before with mFoundry, which made him his fortune. It sold for $165 million to Jacksonville, Fla.-based software-outsourcing firm FIS, a Fortune 500 company that already owned a 22% stake in the company. 
What Sievers also knew was that by deepening his involvement in the company he could raise more cash. In February, Sievers raised $3.3 million in a round led by San Francisco VC Freestyle, with participation from Broadhaven Capital Partners LLC of New York and Commerce Ventures Management LLC of San Francisco. Trizic has taken in $8.3 million in four rounds. One investor is Peter Mallouk, president and CIO of $24-billion-AUM Creative Planning Inc. of Leawood, Kan. See: Peter Mallouk buys a stake in Trizic. 
Trizic executives decline to publicly list the firm's assets. Trizic recently signed insurance firm John Hancock as a client but declines to reveal specifics of the deal. See: As Pershing struggles to get a robo firmly fixed in the RIA frame, NextCapital rushes in to blur the picture.
Comments by those latest-round investors, however, suggest that Sievers himself was the key attraction.
"Trizic's strong list of clients and strategic partnerships, in addition to Drew's proven leadership in fintech, make us excited about participating in Trizic's growth," said Michael Sidgmore, a partner at Broadhaven, in a release. "Digital advice solutions are changing the advisor-client relationship and Trizic's enterprise-grade platform and cutting edge technology stood out to us." See: Now come the robo-alts firms -- a full flock of 'em as unwavering as the robo-advisors.
Dan Rosen, founder and partner at Commerce Ventures, was even more explicit.
"We have known Drew for nearly a decade and are excited to be working with him and the Trizic team as they help modernize the investing world," he said in the release.  
FIS robo-works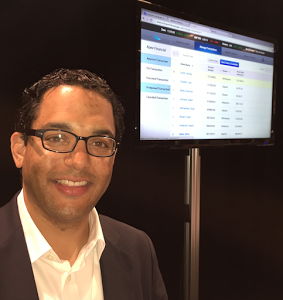 But the these investors might also have had a hunch that Sievers had an inside track with a potentially awesome customer - FIS -- and indeed the company just signed a deal with FIS.
FIS works with some 14,000 banks and credit unions including Bank of America, PNC, Wells Fargo, Navy Federal Credit Union and thousands of others. 
It's likely -- and Sievers concedes -- that the top 10 to 25 banks will likely build their own robos. Indeed, some have already begun, including Merrill Lynch and  Wells Fargo. See: Wells Fargo's new ADV reveals plenty about its robo's ambitions to max cross-selling and minimize channel conflict.
But FIS provides online banking systems to the banks such as payment systems, debit card systems and check imaging. Now, FIS will be able to sell its robo technology from Trizic and banks will pay extra for that service if they want to offer automated advice. 
"We're the digital advice solution for FIS now and that's a really big deal," Sievers says. "When you think about the evolution of the robo arena, these big bank firms moving into this area is a tectonic shift and will create a major disturbance for traditional robo advisors." 
On time, on target?
Analysts say missteps may have led to Trizic squandering of an early lead in the B-to-B robo race.
"I think the story under the former CEO ... is the algorithms were good, but the architecture was faulty and so Trizic was always in the position of delaying rollouts and making excuses to clients," says Will Trout, an analyst with Celent.
"It was all sizzle and no steak. New CEO Sievers is hands-on and eager to recoup his investment." See: After Schwab robo launch, Trizic phones leap off the hook as Wall Street brokers and bankers come calling -- and VCs write checks.
But Sievers and Matthews reject the premise that Trizic was behind to begin with and  say Trizic is right on schedule -- even if it has created a public perception of falling behind by choosing a different business development pattern.
"I think there's this misnomer that Trizic had fallen behind. I don't see that Trizic has fallen behind. I think the company is ahead of all of its peers," Matthews says. 
There are nuances when considering where Trizic leads and trails in the marketplace, says Lex Sokolin, partner at Autonomous Research LLP.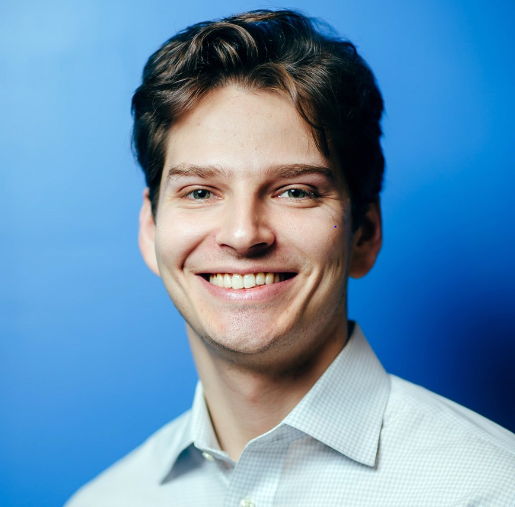 "In thinking about Trizic, it seems to me they are going after the robo-advisor opportunity in the bank space," he says. "This is a different infrastructure than independent RIAs using brokerage custodians. Rather, this is the place where FIS, Fiserv, Jack Henry and trust accounting platforms dominate. Trizic the RIA player is probably behind, but Trizic the bank robo-advisor is likely very much on track." 
Matthews, who is still an owner and who maintains a seat on the board of directors, also points out that his company has chosen a different path from B-to-B robos like FutureAdvisor, Jemstep Inc., MyVest, Upside and Finance Logix, which sold out to big firms at the first opportunity (to BlackRock, Invesco, TIAA-CREF and Envestnet Inc., respectively.) See: As Goldman Sachs' badly kept secret about branding an advice robot leaks out, Goldman-watchers see contours of Lloyd Blankfein's grand if 'scattergun' virtual advice strategy take shape.
"We made the decision not to be acquired. This is the first inning. We've been more selective and we'll see how it plays out. From day one, we've always been built to be enterprise. We've decided not to latch our trailer to a larger company. We don't feel that's the right decision for the company at least for the time being," he says. See: RBC Wealth Management adds NextCapital to its robo lineup with a head-scratching explanation about its earlier pick of FutureAdvisor.
Tech smarts needed
Matthews, who founded the firm in 2011, needed a breather and saw a way to grow the company at the same time.
"I was ready to take a break and start working on a new idea," he says, although he declined to offer specifics on the new plan. "Sometimes, you need a recharge. You can't keep running something 24/7 for year after year without pausing.
Sievers had recharged his batteries after time on the sidelines.
Even before Sievers was CEO, he offered up operational suggestions noting that his VC firm, Operative Capital of Sausalito, Calif., was set up to provide operations guidance to startup firms it invests in.
"Brad started hiring a different kind of person. We brought on people who have worked with scores of financial systems in the past."
For instance, Iain Kennedy is senior vice president of product and delivery and hails from mFoundry where he was responsible for delivery and support of the company's mobile banking and payments solution.  See: Why SigFig is shifting its focus to using banks as middlemen despite having captive consumer audience with $350 billion.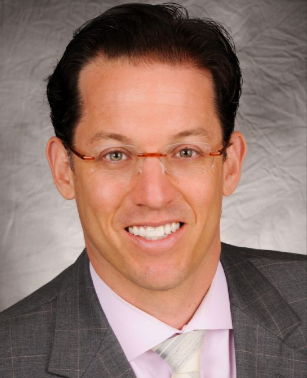 Right now, Trizic has 20 staffers.
"It requires the most technical people and product managers to understand how the system can scale for thousands of clients. There are more opportunities here than there are in mobile banking. This is a much bigger potential business than mobile banking." 
In a short period of time, Trout says Sievers helped Trizic regain ground with significant deals and product reengineering giving the firm "the ability to code on the fly and it's a darn good thing." 
Baton pass
It was a life-changing event on the home front that made Matthews reconsider his priorities.
"It all coincided with my first child being born and it made me rethink things and decide it was time to step away. See: Why a young Morgan Stanley team moved to Beverly Hills Wealth Management -- with a child in mind.
Looking back, he says, "I really believed in what Trizic was doing but I didn't fully appreciate how hard it was going to be."
The often fraught leadership transition period between once and future CEOs has been smooth in this case, says Matthews, which tells him it was the right move. 
"It's very delicate when there is a leadership change. It seemed to make a lot of sense. Drew's a great operator and he's got fintech experience. Bringing in someone fresh that didn't have the intimate knowledge of the company would have been disruptive."
---
---
Share your thoughts and opinions with the author or other readers.
---