News, Vision & Voice for the Advisory Community
The serially successful wrap-program pioneer convinced CEO Mike Sha that he was the right guy to demystify the legacy-robo tech divide to employees -- and close deals
April 26, 2017 — 5:41 PM UTC by Brooke Southall
Brooke's Note: They say one key to success is a willingness to get lucky. Maybe Mike Sha just did. The young CEO of SigFig has a silver tongue that won him the accounts of Yahoo! and CNN in his startup's early days. But those accounts never got monetized to a significant extent, despite tens of, maybe hundreds of, billions getting analyzed by SigFig robotics. Now Sha has won the accounts of Wells Fargo and UBS and the world is his oyster if he can execute on his sales pitch to automate advice as part of those legacy firms' sprawling, less-than-digital systems. Enter Randy Bullard, who offered his services replete with a world of experience in just the kinds of big-bank challenges SigFig faces. The other thing about luck is that it favors preparation. Sha had to do all the imaginative spade work to get SigFig to where it is -- and in our conversation he alluded to a bunch of experienced hires of late -- so maybe Bullard was really all just part of karma's plan.
In a kind of reverse poach by a seasoned industry executive still craving entrepreneurial adventure, Randy Bullard pitched himself to SigFig Wealth Management LLC and has joined the firm as a full-time employee.
Earlier this month, the Dallas-based pioneer of Smith Barney's famed wrap program and co-founder of Placemark Investments became the new general manager of wealth management at the San Francisco-based robo-advisor.
To do so, Bullard, 49, liquidated his holdings in Placemark, which was acquired by Envestnet Inc. for $66 million in 2014. Placemark develops unified managed account programs for banks, full-service broker-dealers and RIA firms. See: After years of working to stand on its own two feet, Placemark staggers into the arms of Envestnet.
Sha said yes. The position was created and a deal struck. Terms not revealed. 
Speaks UBS
The gist of Bullard's pitch to Sha: I know my way around the systems of big banks and brokers and am therefore well-equipped to make SigFig's digital technology hum harmoniously with legacy systems. See: TD Ameritrade paves the way for breakaway books of business to transfer intact.
And, Bullard is confident he can help Sha engineer new deals.
"I'm sober but not jaded," he says.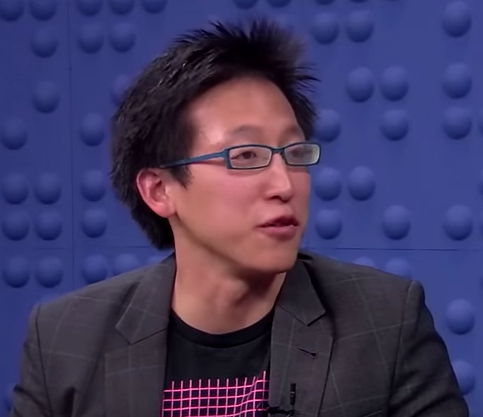 The pairing makes sense to Mike Alfred, co-founder and CEO of BrightScope Inc., a financial information and technology company in La Jolla, Calif. 
"This is not surprising for young companies," he said during in interview at the Tiburon CEO Summit in New York, earlier this month.
"They have to grow up and put on their big boy pants. It's fun to be young disrupter tech company but then when you have clients to whom you have to deliver results … you need different skill set than what got you there."
Bull in the market?
Bullard's drive can make him a bit of a bull in a china shop, according to a source that asked not to be named. Sha chuckled softly after hearing that. Bullard commented: "I'm not a guy that lacks for opinions."
But Bullard doesn't deserve that crockery-smashing rap, according to Aaron Schumm, CEO of Vestwell Inc., a New York-based 401(k) robo-TAMP. See: Two years after the $199 million FolioDynamix sale, Aaron Schumm jumps back in the B2B RIA game but not to compete -- yet.
"No," Schumm writes. "He's a thoughtful, articulate guy who knows the space and the nuances that come with it."  
Blew 'em all away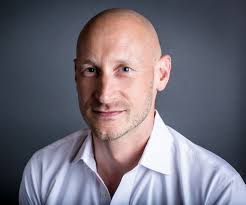 Bullard was attracted to SigFig because of what it accomplished during its "fun" formative years -- it was founded in 2011 --  when it made impressive inroads on the retail advising side of the business. Though the robo never did rack up impressive managed assets on the website, it was wildly successful in administering assets on behalf of big brands like Yahoo!, CNN and USA Today.  See: Why Mike Sha has a 2015 goal of $1 trillion in robo-assets for SigFig and where Marissa Mayer fits in.
"SigFig signed up the biggest," Bullard says. "I talked to these firms. They blew everyone away."
For his part, Sha sees Bullard helping his 100-person firm to straddle the gap between legacy systems and futuristic automation.
"Sometimes what's scary are cobbled together legacy systems held together by scotch tape and glue," says Sha. "[Bullard] understands the past but sees the future."
Schumm agrees."Randy ran a turnkey platform at PlaceMark and has his finger on pulse of technology. He can construct investment programs that work well for those clientele." See: Betterment's 'call me a masochist' co-founder goes in search of more acute pain and Jon Stein flies solo
---
Mentioned in this article:
---
---
Share your thoughts and opinions with the author or other readers.
Stephen Winks said:
April 28, 2017 — 7:07 PM UTC
---
---