News, Vision & Voice for the Advisory Community
Fresh off blasting BlackRock, the feisty Wealthfront CEO claims he was 'misrepresented' as the robo offers ready credit lines for those with $100K-plus in taxable accounts
April 25, 2017 — 9:06 PM UTC by Janice Kirkel
Brooke's Note: Much about the business of automating financial advice remains in flux, but one thing is certain: only the fiercest competitors need apply. The robo version of Survivor plays out as top Wall Street firms, the nation's largest banks and the most ambitious Silicon Valley and Alley startups slug it out. Nobody wears the singleminded determination to prevail more plainly on his sleeve than Wealthfront CEO and co-founder Andy Rachleff. This article captures his two most recent public outbursts: a BlackRock rant in his blog and, through his spokeswoman, to a reporter, Kevin Dugan, at the New York Post.  He reported a Rachleff quote that seems to be an outburst against reading disclosures too literally. This article by Janice Kirkel explores whether Rachleff's Gordian style plays out as an overreach or the kind of controlled chaos that wins you high office these days. The emotions sparked by Rachleff are arguably a sideshow but the issues his harangues raise about branding, product fit, disclosures, ETF pricing, marketing and interacting with the media are ripe, real and relevant.
Wealthfront Inc. chief Andy Rachleff has the RIA industry's collective mouth agape after telling a New York tabloid that clients shouldn't bother to read disclosures related to its controversial new margin loan offering. 
The ruckus started last Thursday when the New York Post published an article under the headline: A big robo-adviser is jumping into risky securities loans.
In it, reporter Kevin Dugan presumably asked about the skull-and-crossbones disclosures related to Wealthfront's just-launched Portfolio Lines of Credit. 
When questioned on the topic, the president and CEO of the Silicon Valley robo astoundingly told the Post that investors shouldn't sweat the fine print. 
"You're getting hung up on the disclosures. Look: we have to do these things, we have to make these disclosures for regulatory reasons, but very few people read these disclosures. And if you don't read the disclosure, you don't get confused about it." See: Andy Rachleff blasts flesh-and-blood advisors -- even planners -- as Wealthfront returns to offense in robo game after losing ground under former QB Adam Nash
In the article, Rachleff, who reclaimed the CEO spot at Wealthfront last October after ceding it to Adam Nash in 2014, went on to reassure investors that they would never get a margin call because "we limit the amount you can borrow." See: Andy Rachleff takes back CEO spot at Wealthfront at critical juncture.
The Post piece, which followed the Wealthfront announcement of the new product line on its blog April 19,  concluded with a statement from a Wealthfront spokeswoman saying the company was updating its disclosures.
But when contacted by RIABiz, Wealthfront spokeswoman Kate Wauck said the Post got it wrong -- that Wealthfront is not changing its disclosures. Furthermore, she added, Rachleff's comments to the Post were "completely misrepresented."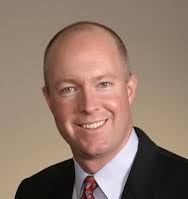 When asked specifically how Rachleff's comments were misrepresented, Wauck did not respond.
The Post was mum on whether it would stand by its story or issue a correction. Suzanne Halpin of Rubenstein Public Relations -- listed as PR contact for the Post on the News Corp. media contacts page -- declined to respond to either two emails or a voicemail. Dugan replied to an email with a no comment.
Forced sale
Among the disclosures in Wealthfront's Margin Handbook regarding the margin loans (which are offered by Wealthfront Brokerage Corp.) are: 
"You can lose more funds than you deposit in the margin account."
"We can force the sale of securities or other assets in your account(s)."
"We can sell your securities or other assets without contacting you."
"We can increase our 'house' maintenance margin requirements at any time and are not required to provide you advance written notice."
"You are not entitled to an extension of time on a margin call."
Putting this product on the market is a "desperation" play, says Tim Welsh, president of Nexus Strategy, a consulting firm in Larkspur, Calif. "They need revenues so badly ... they're willing to leverage their own clients to get it."
Interest rates are an appealing source of revenue for Wealthfront, Welsh adds, because "there they can charge premium pricing. They can't charge [a premium] on assets because Schwab is free." See: After Betterment's $100 million VC raise makes 25 newspapers, Wealthfront unveils 3.0 on blog and Twitter.
The new product allows clients to borrow against their portfolios using their smartphones. Clients can borrow up to 30% of their account value, provided they have at least $100,000 invested. They are approved when they open an account, and "in many cases you get your money in 24 hours," Rachleff posted on his Wealthfront blog the same day the Post wrote about it.
For the 99%
Geared toward the prized high-net-worth investor, margin lending products like the one Wealthfront is offering certainly have their place, says Tom Anderson, CEO of Supernova Companies LLC in Chicago, which markets these types of loan products to RIAs.
"I was incredibly enthusiastic when I saw Wealthfront getting into making these loans," he says. "This is where the puck is going in the industry. It's been embraced by the largest firms. For too long the top 1% of America has had access to solutions the rest of America has not had. We should democratize lending, make lower rates, more flexible terms available to everybody." See: Chasing bad performance: Why investors can't get enough of those increasingly lame hedge funds.
"Some are marketing it right, others are marketing it wrong," he says. "We would choose to market it differently." 
Welsh agrees that tack takes the Wealthfront brand in a new and potentially harmful direction.
If Wealthfront puts itself forward as a pro-investor platform, then "why offer such a toxic product to them? The whole point of these platforms is to encourage saving and investing, not to borrow against your assets to take a vacation." 
Tax bracket assumptions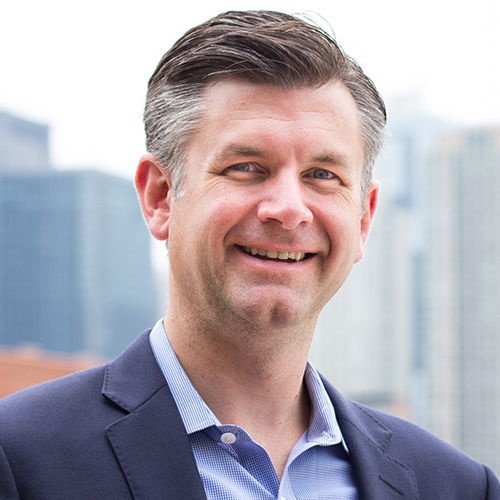 Wealthfront may also be playing with fire by introducing the loans with the Dow Jones hovering at the 21,000 mark, Welsh says.
"The market can only go down at this point. So in a frothy bull market what do you do? Encourage people not to sell but to borrow money. The worst time to do it."
On its website, Wealthfront favorably compares its rate to that of a Home Equity Line of Credit -- 3.25% to 4.5% against 5% to 7% for a HELOC. That gives investors the wrong idea, says a source who asked not to be identified. 
 "It is very misleading that they compare their rate to a HELOC rate, without mentioning that interest on a HELOC is tax-deductible," says the industry source, in an email. "With the tax bracket assumptions Wealthfront makes for its other products, that erases the interest rate advantage they are trumpeting. They are blatantly selecting pre-tax vs. after-tax for whatever better fits their marketing purposes."
Wauck has yet to reply to a query about whether Wealthfront wants to reply to this comment.
Core issue
Just one week earlier, Rachleff had used his blog to rip into BlackRock for its high ETF fees, writing that the New York-based manager of $5.1 trillion in assets charged much more than other providers without providing any more value. See: Why FutureAdvisor orphaned its B2C book of business, how post-Invesco Jemstep is doing and other learnings at CFA Society's robo-panel in San Francisco.
Such a practice, he wrote, is beneath Wealthfront.
"We want partners that are wholeheartedly committed to lowering investors' costs, and BlackRock didn't pass the test," wrote Rachleff, referring to the decision he made in 2013 when BlackRock debuted iShares Core ETF's.
Instead, he wrote, Wealthfront would stick with The Vanguard Group, explaining that that BlackRock has had the same fee on its U.S. Stocks ETF for 17 years while Vanguard has continually cut its fees. BlackRock, Rachleff writes, only introduced a lower-cost version of the fund in 2013 after losing market share to Vanguard. See: After Vanguard gains $550-billion ETF lead, Fidelity makes 'rabbit out of the hat' play to regain ground.
Another plus in the Vanguard column, writes Rachleff, is that the Malvern, Pa. company cuts fees without being prompted to do so by competitors. Matching Vanguard's fees he claims, would cost BlackRock $500 million. By way of example, Rachleff wrote that BlackRock is charging three times as much as Vanguard for its muni bond ETF -- 25 basis points to nine.
"We agree that investors should look at fees in addition to liquidity and tracking error when choosing an ETF," writes BlackRock spokeswoman Melissa Garville in response. "Investors use our ETFs in different ways – as long-term strategic holdings in iShares Core and as tactical precision exposures in our range of non-Core ETFs. We work with clients to help them understand the total costs of ownership and the mix of ETFs best fit for their investment objectives." See: Vanguard and BlackRock slash prices at Christmastime but only Vanguard feels the need to defend its actions.
To Vanguard's defense
Rachleff also wrote in his blog that $121 billion had poured into Vanguard ETFs in the first quarter. As part of an email exchange between BlackRock and RIABiz for this article, BlackRock pointed out that figure was wrong, that $121 billion was the total inflow into all Vanguard products, including mutual funds, in the first quarter. Vanguard spokesman John Woerth confirmed that $121 billion was the total inflow for the quarter and that $39 billion had poured into ETF's in the quarter. See: Vanguard virtual RIA's growth rate plummets from 50% to 32% with a staggering consolation -- another $10 billion in AUM since January.
Wealthfront's Wauck did not respond to emails pointing out Rachleff's error, asking if her firm got any pushback from the BlackRock blog piece, and why it took aim at BlackRock in the first place.
By comparison, $80 billion flowed into BlackRock in the first quarter. Of that amount, $64.5 billion went to iShares bond and equity ETF's. See: An advertiser's chats from the Inside ETFs event and the Vanguard-versus-the-world chess match they depict.
---
Mentioned in this article:
Wealthfront
Portfolio Management System
Top Executive: Andy Rachleff
---
---
Share your thoughts and opinions with the author or other readers.
FAA said:
April 26, 2017 — 1:34 PM UTC
Figgidy said:
April 26, 2017 — 6:56 PM UTC
---
---