RIA lobby fires off letter to DOL claiming rules aimed at reining in overzealous stockbroker sales pitches chill RIA conversations with their prospects
The IAA's letter to the Labor Department asks that RIAs not get entangled in rules designed to prevent stockbrokers from making misleading pitches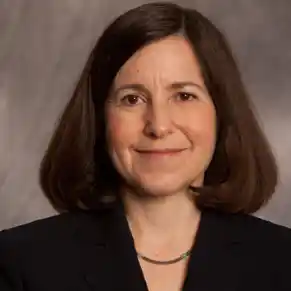 Karen Barr: People know that in the sales process you're not acting in their best interests.
---
---
Mentioned in this article:
---
---
---
Stephen Winks
April 20, 2017 — 10:18 PM
The minute one makes a recommendation, not a suggestion, fiduciary duty and ongoing accountability is triggered. This does not mean that markets and client circumstance do not change., thus a certain degree of flexibility is inherent in advisory services. What is no longer acceptable is brokers avoiding fiduciary responsibility by claims they just are making suggestions no recommendations which requires the investing public to determine investment merit on their own, regardless of how limited the investment knowledge and experience may be. SCW
jd
Thank goodness for Vanguard, IAA, Don Trone & The Wall Street Journal. The group think I've heard and suffered ad nauseum from my fellow RIAs for over a year, in these and other industry publications is finally being challenged. You folks, and you know whom you are, were ready to let this DOL rule go in to effect as-is, and deeply flawed, as is most government work. It's almost as if "we have to pass it to find out whats in it".
Robb Smith
SCW - your comments left out the two most important elements, SCW - engagement and compensation. The confusion that has arisen in this discussion - along with the amount of unpreparedness on the part of many fee-based advisors - is further evidence that the Rule needed to be delayed, as well as a re-think on several of its parts.
Stephen Winks
Robb, There is no confusion for those who are prepared to act in a fiduciary capacity. The point of the DOL ruling is that the industry at large must be prepared to support the expert standing of the broker when rendering advice so there will be no confusion at the client level of who is acting in their best interest. Presently, investors have no clue as to who is acting in an advisory capacity or what the ongoing expectations are for the advisor who renders advice. SCW
FAA
This reminds me of the "who's on first, what's on second' skit of years past. Let's just confuse the heck out of everyone... Most things in life are simple but not easy- this is one of them. Once you implement a 'suggestion' and are compensated for that- well then you would be in a fiduciary position. So- your sales suggestion should represent what you intend to implement and be paid for. If you implement something which you did not suggest- that's not a fiduciary issue- that's bait and switch or fraud- however you want to look at it. Way too many in this industry just do not want to held accountable- bob and weave, shake and bake- anything to avoid acting in the best interest of their client. Perhaps a new career path is in order- I hear there are openings at "Duey, Chettum & Howe" used car lot
brooke southall
FAA, Thanks. I am always grateful for common sense, especially when penned with flair and words that White and Strunk'd like. It shows fiduciary care of your reader as a human and ingester of information. Brooke
Big Bopper
I thought the whole point of regulation was to protect big business? If it is, then this is perfect because now fiduciaries will be so busy trying to obey all the rules they'll be easier for Wall St firms to compete with.
Stephen Winks
BB, You are right that is why big business id fighting fiduciary duty. Imagine Merrill being responsible and accountable for every recommendation each and every one of its brokers has ever made. RIAs have a distinct edge. SCW