News, Vision & Voice for the Advisory Community
The IAA's letter to the Labor Department asks that RIAs not get entangled in rules designed to prevent stockbrokers from making misleading pitches
April 20, 2017 — 5:16 PM UTC by By Lisa Shidler
Brooke's Note: The difference between a fiduciary and a non-fiduciary is that the financial advice and the sales pitch of a non-fiduciary amounts to about the same thing. For a fiduciary, the sales pitch is a preliminary communication that -- hopefully -- leads to an advice-giving process that spans the life of the advisor-client relationship. So it is perhaps reassuring, if worrisome, to the RIA lobby that the DOL rule clamps down on the haphazard promises made by brokers who sell products into retirement accounts. The problem the IAA sees with the language of the DOL rule is that it attaches a fiduciary standard to statements made during a sales conversation. As such, they see it as inappropriate for RIAs and fear it could cast a chill on their ability to productively engage prospects.
Go ahead and hold RIAs to account if they put their firm's interests ahead of client's -- just don't punish them for the salesy comments they make to prospective clients during the fraught courtship process.   
That was the message from the chief lobbying group for RIAs in an April 17 letter to the Department of Labor. In it, the Investment Adviser Association urged the DOL  to revise the fiduciary rule to eliminate language that might turn a sales process into a deposition down the road. See: Why SIFMA & Co.'s trip to a friendly North Texas court to upend the DOL rule looks more like its Alamo.
Parts of the rule are slated to go into effect on June 9. See: 'Poof, it's gone!' DOL quietly strips two heavy lifts from the fiduciary rule as it makes delay official.
While lauding the goals of the DOL rule as worthy and noting that "virtually all of the IAA's members are fee-based discretionary investment managers and, as such, are already fiduciaries," the IAA letter goes on to single out one word which, it its opinion, could bring unwarranted pain to advisors: "recommendation."
"...the Department should amend the definition of 'recommendation' to exclude precontractual conversations involving an SEC registered, fee-based advisor, acting as such, who will be a fiduciary once the client engages the advisor," the missive reads.
The association's CEO puts it more bluntly.
"Does a prospect really expect you to be acting in their best interests before they hire you?" asks Karen Barr, CEO of IAA. "They expect you to be selling your business and putting yourself in the best light. People know that in the sales process you're not acting in their best interests. They understand someone is selling their services." See: What marketing truths emerged from the exhibit booths at TD Ameritrade's LINC event in San Diego.
Meaning of 'recommend'
Of course, that doesn't mean an advisor has license to lie during the sales process. But RIAs want to be in a position to tout their own services in unguarded, plain English, according to the IAA, which has more than 500 member firms that collectively manage more than $9 trillion in assets. See: Spencer Bachus's amazing turnabout from RIA villain to white knight and the miserable state of Dodd Frank's advancement of fiduciary care.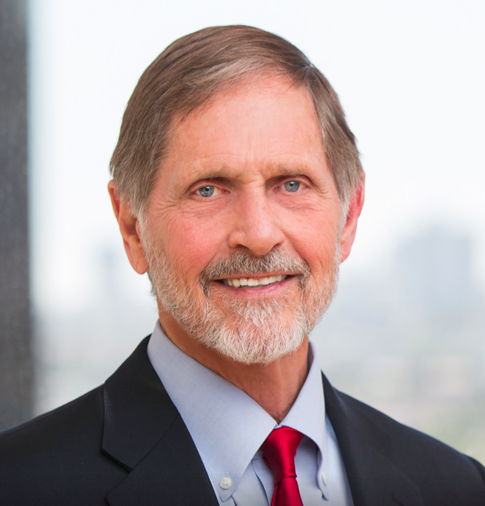 Say, for instance, an RIA suggests one allocation model -- say 60% stocks and 40% bonds -- to a prospective client but changes that to a 70%-30% allocation once they take the client on and learn more about them. In the strictest interpretation of the rule, the advisor could be on the hook for their initial assessment because the very act of making the suggestion put the fiduciary relationship in play. See: 10 advisors explain how they build sales without getting 'salesy'.
To forestall such an outcome, the IAA is asking the DOL to "amend the definition of 'recommendation' to exclude pre-contract discussions and general sales conversations by investment adviser fiduciaries."
But the border between owing and not owing fiduciary care to a client is pretty clear cut, says Jason Roberts, attorney and CEO of the Pension Resource Institute LLC. A fiduciary, he says, becomes a fiduciary once they receive payment for services.
"I'm not worried about an advisor talking about asset allocation in general to a prospect or showing a prospect a certain model," he says. "They become a fiduciary when they get paid. You aren't a fiduciary until you get paid. If I don't get paid, then I'm not a fiduciary." See: Don Trone's 7 reasons why the DOL rule is flawed to the point of 'folly.' 
Just a suggestion
And besides, says attorney Fred Reish, an attorney with Drinker Biddle & Reath LLP, it's only natural for advisors to tout their abilities, services, organization and their credentials when trying to land a client, and part of that pitch will involve floating some hypotheticals.
"That is what the DOL calls 'hire me' and is not a fiduciary activity. Advisors may make hypothetical investment or allocation recommendations.  If those recommendations are 'suggestions' that the plan or IRA owner invest in that manner, then the first leg of fiduciary advice has been satisfied," he says. See: Top 10 ways financial advisers can 'market smarter' -- and enjoy it more.
But Reish adds that in order to be a fiduciary advisor, the second requirement is compensation.
"So, even though the investment 'suggestion' may be pre-engagement, the fee obviously won't be until the adviser is engaged."
He goes on to say that if the advisor makes a general recommendation and the investor doesn't hire the advisor then the advisor didn't earn a fee and the recommendation doesn't rise to the level of a fiduciary advice. 
FAQ attack
It's as cut and dried as that for David Tittsworth, former president and CEO of the IAA.
"Unfortunately, the DOL rule created unnecessary uncertainty about when a fiduciary relationship is triggered," writes the counsel at Ropes & Gray LLP.  
"The DOL later issues FAQs to provide additional clarification. The FAQs explicitly state that not every communication about accounts constitutes fiduciary advice under its rule. Only 'recommendations' are covered."  See: One security lawyer's unvarnished take on DOL's 34 answers to 34 questions and what unsettles him about them.
The confusion arises over what constitutes a recommendation under the rule. Specificity comes in to play here. If an advisor suggests certain ETFs or a certain asset allocation model, that would be a "recommendation."
But Tittsworth gives a green light to most general models.
"Furnishing information or materials that describe terms of a plan, providing general financial, investment and retirement information and some asset allocation models are described by the DOL as investment education rather than advice," he says.
None of the above, however, confers on "potential fiduciaries the license to behave badly when they were trying to gain business from a plan or plan participant," Tittsworth adds. "In fact, if someone provides misleading or deceptive information during the courtship period with an ERISA plan, they could be subject to a legal action or fraud. ...If your objective is to foster a long-term relationship, why would you place that at risk by taking a short-sighted approach?" See: A conversation between a wirehouse advisor and a senior citizen who seeks trust.
Good deeds punished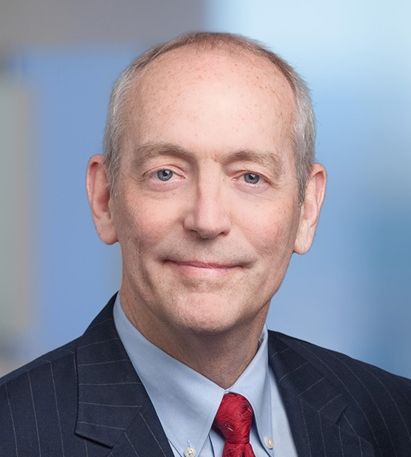 Still, there is room for misunderstanding and that should be remedied, according to the IAA's letter.
"The Rule in effect also treats the fee an advisor receives for its fiduciary advisory services after it's hired as a fee for the 'recommendation' an advisor makes that a client hire the advisor in the first place, or a suggestion that advisor makes about strategies it hired. The IAA believes that this approach is inconsistent with the common understanding of fee for service arrangements." 
The IAA made its sentiments about this matter known early into the DOL's efforts craft this rule, says Barr.
Indeed, RIAs seem to be caught in a rule designed to curb one of the worst effluents of Wall Street brokers --unethical sales practices. For brokers, the sales process and the advice process are more distinct. The advice gets executed, so to speak, when the transaction occurs, and at that point the client often has to simply live with the result. See: The DOL's final rule contains a litany of 11th hour concessions to brokers that show Wall Street lobbyists earned their keep.
More than a tweak
The confusion related to this part of the rule points up a bigger issue, says Roberts -- namely, that many RIAs are ill-prepared to comply because they assumed none of the changes would impact them.
"It's no knock against the IAA but I think this reflects the increasing awareness that RIAs are actually going to be impacted by the rule," he says. "They've always said 'we're fiduciaries and all we need to do is tweak a few things.' We have had repeated webcasts and I have been more focused on RIAs. We're finding out that RIAs haven't done much to prepare for the new rule. I'm much more worried about my RIA clients being ready." See: Using DOL as cover, Bank of America cuts the Merrill Lynch bull as it adds a robo, stops paying brokers to stick around and kicks John Thiel upstairs.
Roberts adds: "I'm not surprised to see a letter like this filed on behalf of RIAs. It was right up until the goal line that they were learning about how they're going to be impacted." 
Meanwhile, Vanguard also wrote a letter asking the Department of Labor to make a number of changes to its final rule. The Malvern, Pa.-based company wants the DOL to revise the definition of investment advice and to simplify the best interest contract exemption provisions.  See: The takeaway from Friday's DOL rule guidance is 'significant'.
Rather than just simplifying it, Chicago-based Morningstar Inc. wants the DOL to take the best interest contract exemption section completely out of the rule and replace it with third-party reviews of portfolios. See: The DOL rule is DOA -- and that's just the beginning, says RIA champion Brian Hamburger, law school chum of odds-on chief of staff Reince Priebus.
On the whole...
Other than that, the companies insist they are happy with the spirit of the new rule. 
"We do not believe the rule should be revoked," writes Bill McNabb, chairman and CEO of The Vanguard Group. "Revoking the rule in its entirety would allow some providers to continue to operate under a low standard of care, different from the fiduciary duty their clients may believe they enjoy -- ultimately sowing confusion and undermining investors' retirement security."
---
Mentioned in this article:
---
---
Share your thoughts and opinions with the author or other readers.
Stephen Winks said:
April 20, 2017 — 10:18 PM UTC
jd said:
April 21, 2017 — 3:16 AM UTC
Robb Smith said:
April 21, 2017 — 1:24 PM UTC
Stephen Winks said:
April 21, 2017 — 1:45 PM UTC
FAA said:
April 21, 2017 — 2:06 PM UTC
brooke southall said:
April 21, 2017 — 6:36 PM UTC
Big Bopper said:
April 24, 2017 — 8:18 PM UTC
Stephen Winks said:
April 25, 2017 — 4:17 PM UTC
---
---