News, Vision & Voice for the Advisory Community
Former TD retail chief's rise shows what Larry Raffone has in mind for old Mutual Fund Store machinery as Raffone works to make his mark at Financial Engines
April 20, 2017 — 10:43 PM UTC by Brooke Southall
Brooke's Note: The grass is always greener on the other side of the human-robo equation. While traditional RIAs struggle to stay digitally relevant, robo-advisors are striving to keep and/or cultivate that human touch. Robo execs are so over algorithms and guys like John Bunch and Bob Oros -- guys with considerable human bandwidth and knowledge of financial advice -- are better-prized than Watson.  When you ask what Financial Engines got for its $560 million in buying $10 million of The Mutual Fund Store AUM, the answer in large part is John Bunch -- and he just got the payday and power to prove it. Sometimes the whole robo-advice movement was designed to remind people just how valuable their fellow man is in dispensing advice non-digitally.
John Bunch is now the second-most important and highly paid executive at Financial Engines Advisors LLC, as the biggest and most successful robo-advisor races toward a new destiny involving decidedly non-virtual strip mall brick and mortar sites.
The former CEO of The Mutual Fund Store was named chief operating officer and chief of sales and distribution efforts, according to the Sunnyvale, Calif.-based company's recently released proxy.
The rise of Bunch, formerly head of retail for Omaha, Neb.-based TD Ameritrade, comes as Financial Engines, a 401(k) robo-advisor, coils to spring in to being a national RIA using the old Mutual Fund Store chassis. Financial Engines purchased that RIA for $560 million in February 2016 -- a premium that reflects The Mutual Fund's footprint as much as its more than $10 billion of managed assets. See: Hitting a robo wall, Financial Engines buys The Mutual Fund Store for $560 million to bust out of 401(k) confines.
"The reason we merged with The Mutual Fund Store, they had had these small offices of two or three people, and they happened to be in the same areas of the U.S.  that the companies( 401(k) plan participants) we were servicing already were at," says Larry Raffone, president and CEO of Financial Engines. 
A little known fact is that The Mutual Funds Store did more financial plans than any RIA in the country last year. They have this advisor network, they have some ability to work beyond the 401(k), IRA rollovers, so it was a jumpstart thing that our clients were asking for." 
Financial Engines is already testing the new cross-selling concept at several corporations where it already advises 401(k) plan participants. It expects to roll out the enhanced human advice financial advisor option for workers throughout the United States in the second half of 2017. 
Raffone rules
The company's new advice emphasis translates to emoluments for its principals. For the 11-month span that began Feb. 1, 2016, Bunch earned $4.3 million in total compensation. His economic package included a $625,000 guaranteed bonus and $3 million in incentive awards given through stock grants and stock options.  
Bunch will assume the duties of Paul Gamble, one of FE's top executives and its chief sales and distribution person, who is leaving after less than three years at the company. Bunch's new job responsibilities mirrors Gamble's former job description.
Gamble is not the only departing top official. Raymond Sims, the executive vice-president and chief financial officer, will soon will soon be FE history, the proxy says.
Broom sweeps clean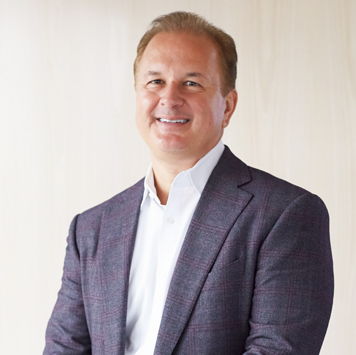 Gamble ceased being a named officer of the company effective Feb. 1, according to the proxy, but he has "agreed to remain at the Company for a transition period through on or about May 31, 2017."
He will continue to receive his $350,000 salary, according to the proxy. Additionally, the board of directors' compensation committee approved a discretionary performance bonus for Gamble "not to exceed $265,000." Still, it's a comedown from his previous $2.3 million-plus in compensation in 2016, taking into account bonus payment, stock and other options and incentives.  
Pay stay
Sims  started at Financial Engines in 1999. He has agreed to remain at the company for a transition period in 2017 -- he will stay on until a new chief financial officer is named, according to the proxy. In the meantime, Sims continues to collect his $340,000 salary but won't be eligible for new stock grants and bonus incentives, which brought his total compensation to $1.6 million in 2016.
Sim's departure was originally announced in a November Financial Engines press release. The company said at that time he was retiring.
"It's been an honor and a privilege to be a part of the company's growth over the past 17 years," he said in the press release. See: The Mutual Fund Store makes big moves: storming Manhattan, going big on Tamarac and quadrupling its disc jockey force. The release was at pains to add that : "Sims' retirement is not related to any disagreement with the management team, the Board of Directors or the company's auditors."
When Raffone replaced CEO Jeffrey Maggioncalda, it left an empty board seat. Maggioncalda, who had been at Financial Engines since the company started in 1996, resigned from the board on Dec. 31, 2014. See: Financial Engines more than doubles its share price by defining a niche in the 401(k) market between target date funds and RIAs. 
---
Mentioned in this article:
---
---
Share your thoughts and opinions with the author or other readers.
Sammy Bull said:
April 21, 2017 — 8:32 PM UTC
---
---