Joel Bruckenstein pitches DOL rule to Sen. Marco Rubio after fate makes them JetBlue seat mates
Rubio opened up on small investors and retirement issues -- and cracked wise about the Russians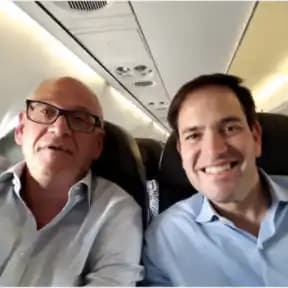 Joel Bruckenstein: I turn and think to myself this guy looks a lot like Marco Rubio.
---
---
Mentioned in this article:
---
---
---
jd
VANGUARD JUST WEIGHED IN ON THIS TOPIC. UNLIKE MANY IN THE INDUSTRY, THEY ARE NOT MASOCHISTS. I AND MY FIRM ARE FIDUCIARIES. WE BELIEVE IN IT. BUT MORE PAPERWORK AND MORE LAWYERS ARE NOT THE SOLUTION THAT THE INVESTING PUBLIC NEEDED. WELL DONE VANGUARD !