News, Vision & Voice for the Advisory Community
The Chicago roll-up gets an embattled league of RIAs for about $70 million by persuading its financiers to double down and private equity owners to suck it up
April 13, 2017 — 11:35 PM UTC by Brooke Southall
Brooke's Note: Amid industry buzz generated by departures of key execs, a lawsuit against a former employee and pressure on common stock that sits behind a growing pile of debt and preferred equity, HighTower's Elliot Weissbluth had two choices: let up on the gas or floor it. He's chosen the latter course, extending the company's equity line of credit by 50% and, in the ultimate act of roll-up chutzpah, rolling up a roll-up with its own managerial challenges. HighTower's strength lies in its unified systems, brand and culture but it is unclear if it'll be able to apply any of those elements to this big bundle of small, autonomous firms.
HighTower Advisors has purchased the remains of a once-proud roll-up for about $70 million in what will turn out to be either a seminal value play or the money-losing acquisition of a known albatross.
The Chicago-based firm bought WealthTrust and its remaining $6.4 billion of advised assets from Lee Equity Partners LLC, which combined its eight RIAs with the eight RIAs owned by Falcon Investment Advisors to form a $15 billion RIA 18 months ago. 
Sources who asked not to be identified questioned the wisdom of the purchase because, they say, WealthTrust is anything but a contiguous pool of assets. The Houston, Texas-based firm was comprised of 16 RIAs with various operating agreements and technology systems.  
According to a tally of their separate ADV filings done by Tom Coyle at Finacial AdvisorIQ, the combined assets under management of the 12 WealthTrust firms is about $8.5 billion. But Houston-based Global Financial Services, which manages near $2 billion, is no longer part of the group.
Hands off
Those operating agreements protect it from the dictates of holding companies, former WealthTrust employees say. In addition, those RIAs still own 40% of their firms, the sources add.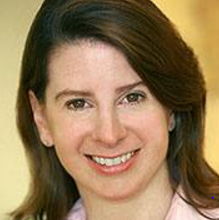 The apparent low valuation of WealthTrust is in keeping with industry norms, according to Dan Seivert, CEO of ECHELON Partners, an RIA investment bank in Manhattan Beach, Calif.
"Most billion-plus wealth managers enjoy a valuation of $20 million for each $1 billion of assets they manage," he says.  "Firms with slower growth and lower margins are often worth as little as $10 million per billion under management which appears to be more of the case with WealthTrust."
The high end of the valuation spectrum assumes industry average operating margins in the high 20% range and consistent average annual growth of profits of 10 to 15% per year.  Faster growth and higher margins would lead to a higher valuation multiple and therefore as much as $30MM in valuation for each $Bn under advisement.
The investment banker who brokered the sale to HighTower acknowledged that the hodgepodge of entities posed challenges in wiring the deal.
"This was an incredibly complex transaction," said Liz Nesvold, managing partner of Silver Lane Advisors of New York, in a release.
Half full
But for HighTower CEO Elliot Weissbluth, the deal accomplishes two big objectives: getting his company to the 40% mark of teams that originate from registered investment advisors and nearly halfway to the $100 billion AUA mark. See: HighTower parts ways with -- and doesn't replace -- the dealmaker who has 'worked on more breakaway transactions ... than anyone in the industry'.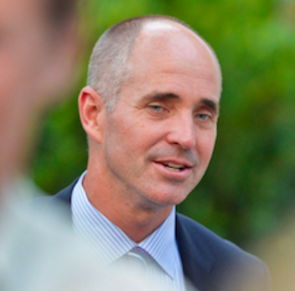 "This is a transformational transaction for HighTower," he says in a release. "Ten years ago, we founded this company upon our core belief that the fiduciary approach is the best for clients—and the best for business."
HighTower's media relations company declined to respond to an email requesting an interview with Weissbluth. 
The transaction is the largest in HighTower's history, bringing the company's total client assets to nearly $46 billion—an almost four-fold increase in less than four years, according to the company release. See: With a reminiscent fire, Elliot Weissbluth personally leads a new charge to buy RIAs.
HighTower has only $28.5 billion of managed assets, according to its ADV. The high proportion of non-managed assets reflects, in part ,that 60% of HighTower teams come from Wall Street and many of them have held onto to transactional assets under a broker-dealer. See: After chats with Phyllis Borzi, a flagship HighTower team executes a 'deliberate' breakaway to form a $2.5-billion RIA.
Easy credit
HighTower financed the cash-only acquisition through a $75 million expansion of its credit facility to $245 million, led by BMO Harris and lenders Regions Bank, Fifth Third Bank and KeyBank. See: Roll-ups are off at an acquisition clip in 2015 as $2 billion washes over the transom in a single week.
The good news about going deeper into debt -- as opposed to accessing private equity -- is that it is cheaper, says David DeVoe of DeVoe & Co. of San Francisco. But the downside is that banks tend to be unforgiving if they don't get paid.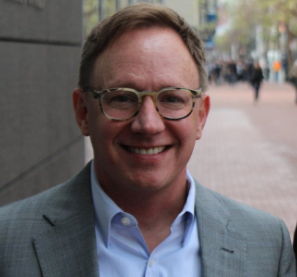 "There are covenants," he says.
HighTower's expansion sets the stage for a longer roll-up run, according to Sagar C. Kurada, chief financial officer of HighTower.
"Our new facility will allow HighTower to fund additional acquisitions and drive greater momentum in the marketplace," he says in the release.
Smaller, bigger
HighTower's latest move is synch with an RIA business moving toward consolidation, according to DeVoe.
"The industry is moving to a smaller set of bigger players," he says.
A partner at Lee Equity seems confident that HighTower can succeed with WealthTrust where his firm did not. See: The 19 ways private equity has juiced up the RIA business and how it's working out.
"HighTower's visionary business model, rapid growth trajectory and significant financial strength make it the best buyer to service and grow WealthTrust," Mark Gormley writes in an email."We proudly support HighTower in its mission to make the fiduciary standard a universal element of wealth management." See: HighTower parts ways with -- and doesn't replace -- the dealmaker who has 'worked on more breakaway transactions ... than anyone in the industry'
---
Mentioned in this article:
---
---
Share your thoughts and opinions with the author or other readers.
Jeff Spears said:
April 14, 2017 — 10:05 PM UTC
FAA said:
April 15, 2017 — 12:59 AM UTC
---
---