News, Vision & Voice for the Advisory Community
CEO Jon Stein sat shoulder to shoulder with CFP Board and Consumer Federation of America guests and held court with CNNMoney, Wall Street Journal and Consumer Reports reporters
April 13, 2017 — 6:50 PM UTC by Janice Kirkel
Brooke's Note: Betterment is best known for its B-to-C robo. RIA types know it's an RIA business. But the New York robo's interesting side bet is its 401(k) platform that its founders claim to have built after they became so disgusted, as plan participants, with the Vanguard 401(k) plan. Since then, Betterment's become perhaps the biggest DOL rule advocate on Wall Street -- complete with full-page advertisements in the Wall Street Journal out of proportion to its $8-billion AUM. So as the DOL rule drifts sideways it seems that Betterment has, for now, lost its gamble. CEO Jon Stein says his firm -- like any unilateral fiduciary -- wins either way. But the somber event it just hosted in NYC suggests DOL limbo isn't exactly a cause for celebration at the Betterment Bat Cave. 
April 10 was anything but just another manic Monday at Betterment LLC, the biggest independent robo-advisor with more than $8.5 billion in AUM, at its loft-style offices in Manhattan's Flatiron District.  
On the third floor, founder and CEO Jon Stein assembled his top brass, a lawyer for the Consumer Federation of America and the vice president of public policy for the Certified Financial Planner Board of Standards Inc., along with assorted reporters, to discuss the future of the DOL rule on the date it was supposed to have gone into action. (Instead, of course, it has been postponed for 60 days, with some of the more important provisions nullified until at least the beginning of 2018. See: 'Poof, it's gone!' DOL quietly strips two heavy lifts from the fiduciary rule as it makes delay official.)
Not in attendance was Betterment co-founder Eli Broverman who recently announced his leave-taking of the firm. See: Betterment's 'call me a masochist' co-founder goes in search of more acute pain and Jon Stein flies solo. 
Stein started the proceedings. Dressed in a sweater and chinos, and with nary a piece of paper to prompt him, he lamented the delay of the rule. 
"This was supposed to be a really great day for investors," he said, looking downcast as he fingered the top of a water bottle, "but we're still optimistic." See: How the DOL rule postponement is a blessing for RIAs that 'took their foot off the gas' -- and why Vanguard sees such delays as a creeping menace.
We let that sink in as we all sat around a square formed by four butcher block tables, under exposed pipes and air vents, amid stanchions, hanging lamps and hardwood floors. Water bottles were stationed at each media place setting, along with dark blue Betterment for Advisors Moleskine diaries. The remnants of a buffet breakfast of French toast, scrambled eggs and home fries languished at the cafeteria several yards away. A ping-pong table sat idle on the other side of the room.
I also spied a glass-enclosed conference room whose walls were bedecked with multicolored leaves of construction paper upon which were drawn pro-women-in-the-workplace aphorisms ("I pledge to redefine the status quo," "Say sorry less," "I pledge to challenge stereotypes" and "Who runs the world? Women! Tee Tee" (Hee?) I later found out that the display was the result of a "brunch takeover" by the Women at Betterment group on International Women's Day last month.  (As an aside, Betterment's investment committee has one woman of  out of 13 members and no women sit on its board of directors.)
Supposed to but didn't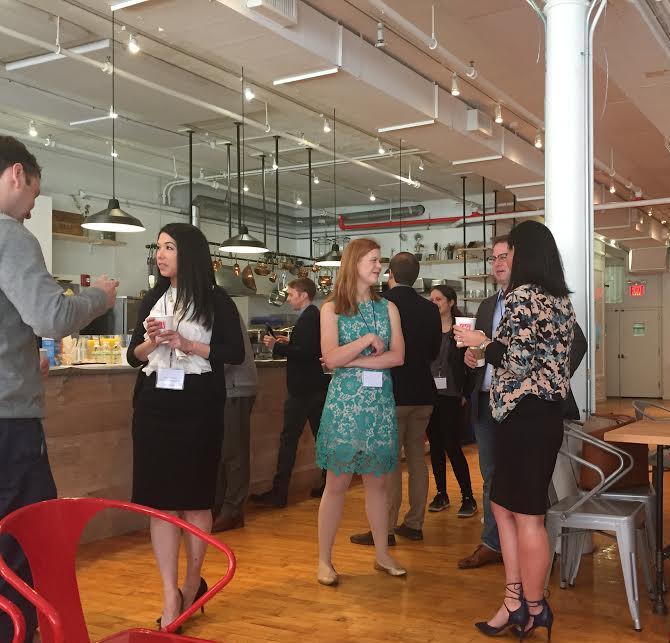 Stein talked about the estimated $17 billion a year that retirement savers could cumulatively lose if the rule never takes effect. Then he and the other panelists talked about where to go from here.
"We were supposed to get these protections today," said Micah Hauptman, financial services counsel at the Washington D.C.-based Consumer Federation of America, former lawyer for advocacy group Public Citizen and before that prosecutor for the L.A. City Attorney's office. "But sleights of hand have caused the rule to be delayed, falsehoods. It may seem like a 60-day delay is not that meaningful but I worry about the retirement investor rolled over into non-traded REITS which are rife with conflicts. The exorbitant costs do a disservice to the retirement saver." See: Why luring 401(k) assets to IRA rollovers in a post-DOL-rule world remains child's play, which keeps $7.6 trillion in the IRA game and growing.
Hauptman said it was ironic that this had become a partisan issue. "Don't Republicans save for retirement too?" he asked, as Stein nodded in agreement.
Listening were not only reporters from B-to-B publications like yours truly, but ones from CNNMoney, The Wall Street Journal, and Consumer Reports, invited as Betterment makes a high-profile effort to cozy up to the Washington-based lobby that is fighting for the DOL rule.
On paper, the rule almost mandates that assets be sent to Betterment, with its lower-than-thou costs and nonexistent minimum. Each day it is postponed would seem to be lost revenue.
Yet when Stein was asked if the rule would put money in his pocket, he shook his head.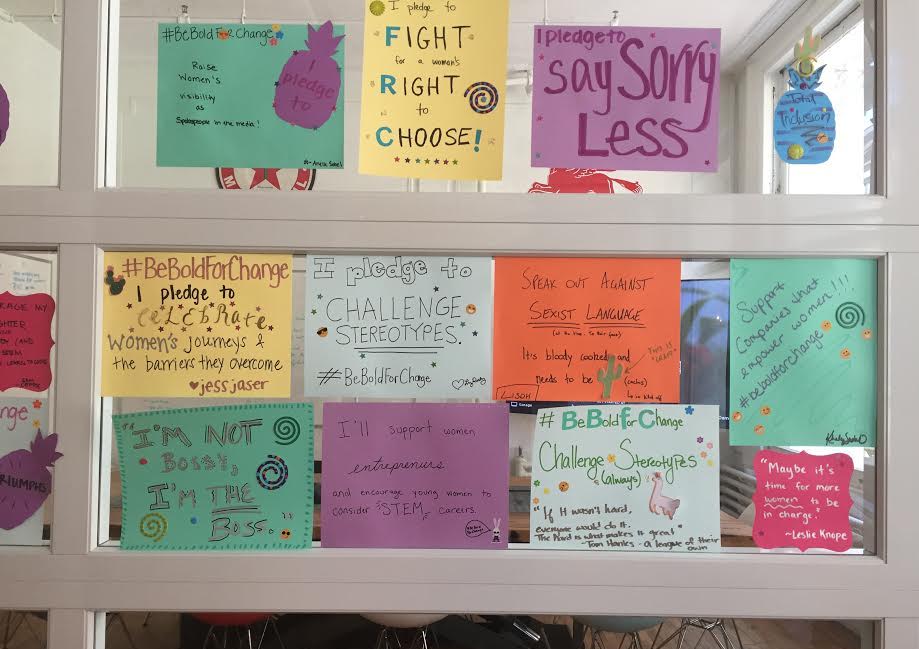 "It doesn't affect our business. We are going to continue to do what is in the client's best interest regardless. We're fans [of the rule] because it's unquestionably good for customers. But if there's no rule and if we hold ourselves to a higher standard it makes us look better." 
In October, a law firm that counts Betterment as one of its clients released a white paper arguing that robo-advisors are fiduciaries by their very nature. See: Why robo-advisors meet the lofty fiduciary standard when so few humans can, according to an opinion written by Betterment's outside counsel.
On March 8, Seth Rosenbloom, associate general counsel for Betterment, made this post on firm's blog, which included Stein's letter to the DOL in support of the rule.
Passive boost
Observers say the DOL rule would be a big moneymaker for Betterment.
"The DOL rule as proposed pre-Trump would have certainly been a very positive thing for Betterment's business," says Mike Alfred, CEO of BrightScope Inc., a tracker of 401(k) data in La Jolla, Calif.
"Betterment is a fiduciary and registered as an RIA. Also, they are a low-cost provider. So, the fiduciary rule would have served as a huge tailwind for both their core service as well as their bundled 401(k) plan offering," he says. See:  The takeaway from Friday's DOL rule guidance is 'significant'.
Will Trout, senior analyst at Celent in London, agrees. "The DOL [rule] represents a huge tailwind for very low-cost passive investments (taxable and retirement), which is Betterment's core product."
The only other "full-stack" provider of everything 401(k) is Boston-based Fidelity Investments, and Betterment charges a fraction of what Fidelity charges -- and without having to finesse the conflict inherent in using its own mutual funds. Betterment charges 25 basis points. Fidelity does not disclose its pricing, which differs based on the size and complexity of the plan. See: Fidelity Investments wins huge in the 'biggest 401(k) case in decades' -- but bearing battle scars.
Millennials, again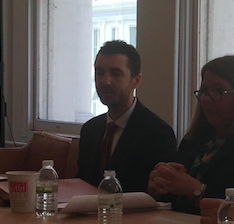 Back at my office after the morning meeting, I shot Stein an email asking him about Betterment's target demographic and, in general, about the much-discussed topic of millennials.
"The vast majority of our assets come from non-millennials," he wrote back, adding that average age of a Betterment customer is 36, but 66% of its assets are not from millennials. 
In other words, it's still the older folks that have most of the money. See: The ironic reason robo-advisors aren't gorging on assets -- a determination to dictate bloodlessly to millennials.
All but the shouting
At the gathering, Stein told the group that Betterment was through, at least for the time being, with advocating for the DOL rule by spending hundreds of thousands of dollars in major print outlets.
On Dec. 5, the company took out a full-page ad in The Wall Street Journal aimed at a newly elected president Donald Trump, urging that the rule remain in place. Cost of a black and white full page ad: $315,616.14. See: How Trump's backtrack on DOL rule burned his most ardent anti-rule supporters and the opening Elizabeth Warren is exploiting
Hauptman made the point that enforcement of the DOL rule, should it ever become a reality, will come in the form of individual lawsuits rather than class actions.
"The claims likely to be brought will be based on personalized recommendations. Certification of a class action will be an uphill battle." See: DOL rule-killers now on defense as legal failures add up, reinforcements don't make it to Washington and the clock ticks down.
All this may be academic though, with parts of the rule now delayed until Jan. 1, 2018.
"It's gonna be a tough fight," said Maureen Thompson of the CFA, who was non-committal when asked if the rule had a better than 50%-50% chance of survival. "It's not so easy to repeal a rule. But I'm more optimistic than Micah."
Correction: An earlier version of this story stated that there were no women on Betterment's investment team. Lisa Huang is a member of that team. 
---
Mentioned in this article:
---
---
Share your thoughts and opinions with the author or other readers.
Stephen Winks said:
April 14, 2017 — 1:36 PM UTC
JD said:
April 19, 2017 — 4:33 PM UTC
---
---