News, Vision & Voice for the Advisory Community
The Jersey City, N.J.-based custodian tells RIAs to accept new terms on branch referrals or be terminated from the program
April 12, 2017 — 4:08 AM UTC by Lisa Shidler
Brooke's Note: It is hard to say whether the referrer/referree deal between discount brokers and RIAs is lopsided one way or the other. Both sides seem to make out like bandits. Often, by definition, the discount broker is off-loading an account that it would lose anyway were it not to take the proactive step of making the referral of a high net worth and complicated client. Then, once the referral is made, all the work and all the fiduciary burden falls on the RIA that receives the referral. But the discount broker still keeps the assets parked in their coffers and makes 20-30 basis points as the custodian of those assets. And, in the case of Schwab, TD and Fidelity, it makes about an additional 25 basis points for referring the assets. The RIA does fine, too. It gets handed the assets from semi-vetted clients on a silver platter -- assets that it might otherwise never have gathered. It has to pay the 20-30 basis points to the custodian anyway and the referral fee does not destroy the economics of bringing on that client. But over the years these deals have moved in one direction -- toward the greater benefit of the custodian. TD is rewriting its deal with RIAs unilaterally and citing DOL rules as the catalyst. It's looking like less of a no-brainer for RIAs. RIAs need to tell their regulators  -- and clients via their ADV -- about just how increasingly beholden they are to their custodians in receiving these referrals.
TD Ameritrade Institutional mailed a letter to RIAs with new contractual terms, a short deadline and an or-else. 
The Jersey City, N.J. based custodian on March 20 informed registered investment advisors in writing that TD will -- in many cases -- take a higher proportion of the fees generated by the assets it refers to RIAs -- and under stricter conditions. The letter demanded RIAs sign the letter by April 5 or be dropped from the referral program. See: New TD Ameritrade CEO, fresh from bank, will 'reassess' putting TD brand on products and redefining open architecture.
Many advisors opened the letter around March 25 to find the fee structure will change from 25% of an advisor's fee on referred assets to 25 basis points on the referred assets. Though in certain instances, those two amounts could be virtually the same, but it could also skew much higher.
For example, if TD referred $2 million of assets to an RIA but the RIA moved the $2 million but initially only managed $1 million of it at a fee of 100 basis points, TD would receive $2,500 annually under terms of the old contract. Under the new contract, the RIA pays $5,000 because the 25 basis points applies to the whole bundle of referred assets.
Or, if an advisor managed $1 million of referred assets and discounted the fee to 40 basis points, he or she would previously have paid TD Ameritrade 25% of his 40 basis point fee, or 10 basis points. Now, that same advisor will pay TD 25 basis points of the $1 million assets -- which would be a 150% higher fee for that advisor.  
Another big change: Advisors who leave TD Ameritrade must pay a one-time, 75 basis point fee and must also pay a 25 basis point fee for five years. Under the old rules, RIAs paid only the one-time 75 basis point fee. The new rules apply to new referred assets. 
The new contract impacts TD Ameritrade's 150 advisors in the program and each year TD Ameritrade revers $25 to $30 billion to those RIAs.
 

Amerivest factor
To be sure, RIAs are hard pressed to drive a hard bargain with regard to referrals handed to them, in effect, on a silver platter. RIAs adept at converting leads to AUM have frequently grown by hundreds of millions in assets -- or even billions -- with wild growth in revenues and minimal marketing costs. See: Marty Bicknell and Fidelity enter into the mother of all cross-RIA referral deals.
The referral kitty may be about to shoot up after TD integrates 500 Scottrade branches. It has 100 TD branches. After eliminating redundancy, 450 branches are expected to remain.
Yet many RIAs -- some of whom did not want their names published in this article -- expressed concern about the new terms and angrier about the short notice and hard deadline. Part of the reason TD had among the best referral contract terms in the business was that it needed RIAs more than other custodians because it had minimal in-house advice services.
Under new CEO Tim Hockey, TD Ameritrade is pushing harder into building its own RIA with Amerivest and other offerings. See: Tim Hockey invites channel-conflict question before TD Ameritrade's RIAs, sets good tone at LINC conference.
Though the evolution may have been in the works internally at TD for a long time, it hit the referral-receiving RIAs all at once as the letters hit their [snail] mailboxes
"It was a quick turnaround and we were scrambling to get some documents in," says Benjamin Halliburton, chief investment officer of Tradition Capital Management, an RIA in Summit, N.J., which manages $540 million. He's been in TD Ameritrade's referral program about four years and gets about 10 referrals a year.
Bogus rationale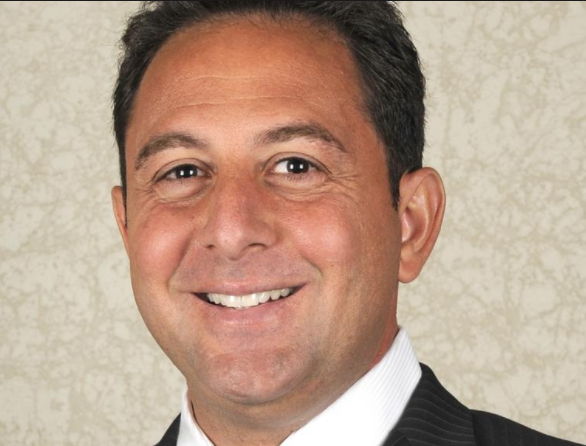 Advisors said they had as few as 10 business days to sign the new contract.
"I was shocked and less than happy at the short time frame," says Frank Reilly, co-founder and president of Reilly Financial Advisors, a San Diego-based RIA that manages $1 billion in assets and has been in the referral program since it was launched. See: Saudi Arabia-fueled RIA adds an academic to its oil-rich mix.
Advisors also expressed frustration and anger about what they heard from TD salespeople about the rationale for the rush. TD said the changes needed to happen right away because the DOL rule was set to go into effect on April 10 and the changes were designed to comply with its tenets.
Some advisors found the explanation hard to swallow because April 10 was a bogus deadline that had been delayed at least 60 days. 'Poof, it's gone!' DOL quietly strips two heavy lifts from the fiduciary rule as it makes delay official.
"I understand they were under the gun because of the DOL rule and trying to get it done in time, but now that the DOL rule has been delayed, I'm hopeful TD will allow more time," Reilly says. 
DOL rule catalyst
TD Ameritrade executives say DOL compliance is a big aspect of the change because it creates the uniformity demanded under ERISA rules governing retirement assets.
"Compliance with DOL was a catalyst to review the current program and we determined that a level fee was the best approach moving forward," writes Matt Judge, managing director of wealth management for TD Ameritrade Institutional in an email. "This eliminates any question as to why assets were referred to one advisor over another."  See: DOL rule will be undone, in a cruel twist, by the Department of Labor -- essentially by a Trump order to cut red tape by staying the Texas court case.
Yet, he added: "These changes would have been implemented regardless [of the DOL rule.]"
Star player
Judge says advisors are free to leave the referral program if they don't like the new contract.
"If an advisor doesn't see value or feels like the fee structure discriminates against their business model or investment approach, they can opt out of the program. That said, we will work with advisors on a case-by-case basis where it's in the client's best interest," Judge says. 
An unusual factor in this situation is the case of Peter Mallouk, CEO of Creative Planning Inc., which manages $23 billion of assets and vacuums up referred TD assets across a broad swath of the United States under an omnibus referral deal with the custodian. See: By outing a reluctant star in Peter Mallouk, Barron's Top 100 advisors list yields a surprise winner -- Leawood, Kansas.
When first contacted by a reporter, Mallouk said he had not heard directly from anyone at TD about the new contract in the referral program. But later he said his firm had signed it though he knew little of its terms.
"We are happy with it but I don't know the details well enough to comment on it," he says.
Mallouk is in the midst of ramping up his referral flow by deepening ties with Tony Robbins, author, speaker and TV personality, one that began in March 2016. See: Peter Mallouk-Tony Robbins partnership set to soar on new book but quid-pro-quo details of pact between $23-billion RIA and super-salesman are still murky.
Good for active traders
Other advisors contacted for this article expressed little concern or even saw the changes to the referral contract as positive.
The changes won't have much impact on Dan Moskowitz, president of Chatham (N.J.) Wealth Management, whose firm manages about $300 million in assets, because his typical fee is about 1% and he is an active manager. 
"Overall, it's good. We all need to be on a level playing field and that's what DOL is doing. I think it may be better for us. It will probably hurt people who aren't doing customized portfolios the most," he says.
The reason those advisors may be hurt more, he added is because they often charge clients less in fees since they aren't actively managing the assets.
Moving to a basis point fee is similar to Charles Schwab Corp and Fidelity Investment's referral programs, says advisor Matt Cooper with Beacon Pointe Advisors of Scottsdale, Ariz.
"They have gone to set basis points vs a percentage. This is in line with Schwab and Fidelity," he says. See: After years of work to gain parity with Schwab RIA custody, Fidelity is ready to show fruits of its $250 million move to gain an edge
Halliburton says his firm doesn't stand to lose in fees to the new rules. "It was a break-even for us. The new system if fair. If you were doing value-added investments, you were getting a higher fee and this really doesn't hurt you," Halliburton says. "The people that this will have the most negative impact on is advisors who are primarily providing ETFs who provide discounts to their clients."
He adds: "From our standpoint, this is a neutral event but for others it will be negative."
Halliburton suspects TD isn't trying to penalize advisors, but is instead seeking to reduce the number of advisors who may be skirting the rules. 
"The reality is some of the advisors were sort of skirting the rules and they'd put assets in the referral program but wouldn't charge for it. Basically, TD said if you want to put it in your books and not charge for it, then we're still getting a referral fee. You don't have to put it in your books."
When asked if TD Ameritrade would consider lowering its fee to advisors who oversee ETFs or fixed income, Judge offered the same response. "Again, we will work with our advisors where it makes sense and serves the best interests of our clients." See: Relentless TD Ameritrade antes up a killer ETF platform.
Tier ducts
The new program includes tiered pricing. TD will charge 25 basis points up to $2 million and the fees drop to 10 basis points for assets at $2 million to $10 million. The fee drops to 5 basis points for assets over $10 million.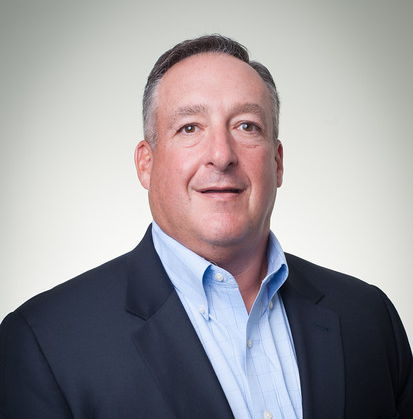 "We did not have tiered pricing and rather we charged our fee from 25% of fees earned by RIAs on converted assets. DOL prompted us to take a fresh look at Advisor Direct to make sure we were in compliance with the new rule. We saw an opportunity to improve the fee structure," Judge adds. See: Nearly half of advisors now charge clients to manage held-away assets.
The new plan eliminates the question of whether one advisor is being favored over another, Judge says. 
"A level fee eliminates any question as to why assets were referred to one advisor over another: We receive the same fee no matter what. This is the right direction to take on behalf of our shared clients," Judge says. 
Penalty box?
"Under the new contract, the advisor pays TD for all of the assets, but sometimes it is in the best interest of the client to not sell all of the assets at once but rather sell them over time. It's unfortunate that part of the contract is in there because it can penalize advisors who work in the best interest of clients," Reilly says. 
Departure dings
Another big change kicks in if an advisor decides to move the assets away from TD then the advisor pays a referral fee of 25 basis points for five years plus a 75 basis point fee. See: How Schwab's firing of a small RIA as a client became a three-year legal ordeal (Part 1).
"The termination fees are not new, but we did provide additional clarification of the intent in the new agreement. The 75 bps is a onetime fee. Then we also can collect the participation fee for five years," Judge says. "This is standard practice on transferred assets. It's important to note, this only applies if the advisor moves the assets, not if the client requests a change or leaves the advisor. Advisors are happy to get the referrals and they also understand the motivation we have to retain assets on our platform."
Halliburton observes that deciding whether or not to leave TD Ameritrade becomes particularly important if an advisor sells his or her practice. 
"If you sell your firm to another firm and that firm changes custodian then you need to pay TD for that business. They tightened up the document." See: How a solo RIA sold his 20-year DFA-based practice to an IBD rep
---
Mentioned in this article:
---
---
Share your thoughts and opinions with the author or other readers.
---