News, Vision & Voice for the Advisory Community
Eli Broverman leaves the table 14 years after meeting Jon Stein over a poker game
April 10, 2017 — 10:24 PM UTC by Brooke Southall
Brooke's Note: Jon Stein is perhaps the best known name in robo-advice. Not only is he the founder of the largest standalone robo but he seems to be everywhere -- on panels, in articles and on TV both as an expert and a pitchman. As Betterment co-founder Eli Broverman disengages from the company, it becomes more apparent how Stein was able to reach that high level of industry name recognition. In Broverman, Stein had a friend, a partner and a lawyer to watch the store while he was away burnishing the brand. But Broverman also laid foundation cement for Betterment, a task complicated by its three distinct business lines: B-to-C, RIA and 401(k). If Betterment succeeds in the next 10 years we'll look back and say 2017 was still part of its formative years. But there are levels of the formation game. Broverman is ready to go back to cement mixing as Stein begins life as a single co-founder. 
In one fell swoop, Betterment LLC has lost one of its two co-founders and Jon Stein has lost a legal co-pilot who, as Don Henley sings, "cleaned up all details" but helped make the seminal big-picture decisions.
Eli Broverman is departing the New York-based robo-advisor as the firm's $8 billion of AUM puts it atop the heap of freestanding automated registered investment advisors. See: Betterment makes CFO hire with $20 billion AUM 'line of sight' and IPO mindfulness.
Originally, Stein contemplated starting up Betterment alone.
But as a CFA with a financial background, he knew automating investment management -- and eventually, the accompanying financial advice -- would  need the appropriate legal and regulatory structure to support it, without much in the way of industry boilerplate to borrow from.
Risk-taker
"Jon quickly realized he'd need someone who knew this kind of stuff," says Joe Ziemer, spokesman for Betterment. "A lot of lawyers are very-risk averse but Eli had been wanting to start something."
Stein and Broverman first met in 2003 in an ideal environment for the two entrepreneurs to assess each other's risk management skills.
"I initially met Jon Stein at a poker table about 14 years ago," Broverman writes in a parting blog post on LinkedIn. "Little did I know that we would soon be working together at his kitchen table building a company that would create a significant shift in the financial services industry." 
He also gets credit for Betterment's buildout of business lines including soup-to-nuts 401(k) business and RIA custody platform -- in addition to the B-to-C robo-advisor that constitutes the vast majority of its managed assets. He is credited with contributing to sweating the details that helped perfect the user experience. See: Betterment adds 50 firms to its new 401(k) plan -- and IBM and Marcia Wagner connections.
Friction generates energy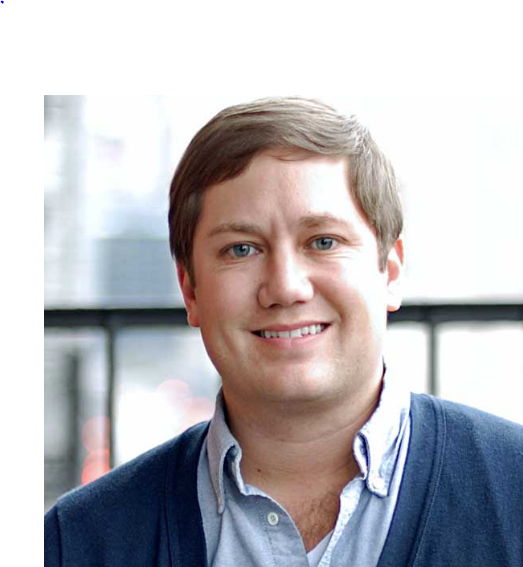 Michael Kitces, publisher of Kitces.com and partner at XY Planning, a firm whose RIA affiliates make heavy use of Betterment as custodian and asset manager, adds that that focus could cut both ways.
Broverman, a 2001 graduate of Brown University (chemistry major) and a 2005 NYU School of Law graduate, who worked two years as a lawyer at Proskauer Rose LLP, says he thrived on that tension -- and that its slackening is one of the factors that has him seeking new horizons.
"The first few years were a roller coaster, but they're the days that I enjoyed the most," he says. "I love the formative period, finding opportunities that big companies have a hard time attacking and figuring out problems that seem daunting and complex for a small team .... It's time for me to get back to helping to build early-stage companies....Call me a masochist, but I love the roller coaster." See: After outcry, Betterment 86's (but not on purpose) a blog post inflaming advisors. 
Still close
Wild rides notwithstanding, Broverman's departure will be executed in controlled fashion. "While I'll no longer be working day-to-day with the company, Jon and I have put in place a transition plan that will allow me to stay closely involved," he writes. "I will remain on the board and continue to work with the team on a few key projects that I can help guide."
Betterment didn't specify those projects.
Ziemer says Broverman played a vital role in representing Betterment as a founder at events that would have stretched Stein too thin. The departing co-founder is expected to still play that role on occasion.
"We are very close," Stein said in an interview at Betterment's Flatiron District offices this morning. "We were friends for five years before founding Betterment. We are friends now."
---
Mentioned in this article:
Kitces.com
Consulting Firm
Top Executive: Michael Kitces
---
---
Share your thoughts and opinions with the author or other readers.
---