News, Vision & Voice for the Advisory Community
CEO Shirl Penney installs a Wall Street-weaponized Joseph Rizzo equipped with M&A expertise as Dynasty attempts the shift from critical mass to critical force
March 9, 2017 — 7:25 PM UTC by Sarah O'Brien
Brooke's Note: If you think of the RIA business as a giant laboratory of business models, a signal invention is Dynasty Financial, which, defying ready categorization, is an audacious hybrid of outsourcer, study group, roll-up, TAMP and a place where Morgan Stanley Smith Barney alumni can transition away from a brokerage base by assisting RIA CEOs. That's as opposed to chiseling corner-office brokers out of their wirehouse corner offices and recreating them as investment advisors. This hire of Joe Rizzo reflects that shift and appears to be a hopeful sign that Dynasty is well into Phase II clinical trials.
Joseph Rizzo had barely begun his new job when his responsibilities began expanding.
Since Feb. 1, when Dynasty Financial Partners announced its hire of Rizzo as director of RIA growth strategies – a new position – the New York-based advisor and outsourcer has been dotting the calendar with announcements of new firms joining its network.
On March 1, it was Crescent Wealth Advisory of Atlanta, a new offshoot of life insurance consultancy firm Crescent Wealth Management. The next week, it was Houston-based Icon Wealth Partners, a combo breakaway (Morgan Stanley and UBS) whose founders managed a combined $750 million in client assets. See: As Dynasty Financial hits $20 billion of RIA assets in seven years, it hires its first de facto chief AUM-boosting officer to hit $40 billion far faster.
Even so, Rizzo's client roster – currently comprised of 41 advisory firms – will need to get longer and deeper still to take advantage of the industry trend toward independence from wirehouses and the need of already independent firms to make leaps forward in management, capital spending and technology in order to compete and grow. See: The inner orchestration of Dynasty, Addepar and Pershing/BNY Mellon it took to harmonize a $1.4 billion Merrill Lynch family office team.
'Better CEOs' 
Dynasty is shifting its focus toward the latter group and that's where Rizzo comes in, according to Dynasty CEO Shirl Penney.
"For sure our fastest growing segment right now is legacy RIA's signing up to outsource to us to get back to growth mode and focus more on clients," he says.  "The top focus of RIAs we see right now is focus on rapid professionalization of their businesses and becoming better CEOs."
Rizzo will help the more than three-dozen Dynasty-using firms – representing more than 100 advisors who oversee north of $20 billion in combined assets -- to grow by mergers and acquisitions, and to bring aboard more assets.
Rizzo is based in New York, where he was raised, reporting directly to his longtime friend and ex-Smith Barney colleague, now Dynasty founder and CEO, Shirl Penney.
Rizzo joins Dynasty from from Steward Partners Global Advisory LLC of New York, where he served as president since 2014 and helped advisors launch their own firms. Steward Partners Global Advisory, which owns the consulting unit where Rizzo worked, did not respond to an inquiry regarding his departure and questions about the unit's continuing operations.
Before Steward, Rizzo's two-decades-plus of experience was at Morgan Stanley Global Wealth Management and Smith Barney. When he left Morgan Stanley in 2014 for Steward, Rizzo was an executive director.
RIABiz talked with Rizzo about his move to Dynasty and how his new position aligns with Dynasty's existing relationship with independent advisory firms. See: After several quiet months, Dynasty Financial hunts a big ex-Citi head to unblock the sales process and make good it's original promise to corner-office prospects.
RIABiz: You were only at Steward Partners for 2-1/2 years. It's only noteworthy because prior to that you were at Morgan Stanley for nearly six years and before that at Smith Barney (before its merger with Morgan Stanley's Wealth Management Group in early 2009) for 15 years. Why did you leave Steward and join Dynasty?
Rizzo: I was at Morgan Stanley Smith Barney for 21 years and it was a great place to work and learn the business.
I'm honored to have had the opportunity with Steward Partners and cheer for them and their success. Shirl and [Steward Chairman] Mike [Maurer] are friendly too. One of the great attributes of the old Smith Barney was we really thought of each other as partners and much of that carries forward today as the alumni tend to pull for each other. See: How heavy the lifting was to get a $1-billion wirehouse team to independence in 2014 after a de facto false start in 2007.
[Editor's note: In the wake of this interview, AdvisorHub reported that Michael Maurer, executive chairman and a co-founder of Steward Partners Global Advisory, suddenly exited the firm under apparently acrimonious circumstances. The publication quotes an emailed note written purportedly by Maurer, a former Morgan Stanley complex manager in Washington, DC, and sent to friends and colleagues. "The how and why of my separation from Steward is likely to be the subject of extensive litigation."] 
RIABiz: Have you taken an equity position in Dynasty?
Rizzo: Equity ownership is a big part of the culture at Dynasty. Just about all new team members, regardless of their role, are offered an opportunity to invest in Dynasty, in addition to being offered options; they are usually tied to performance and tenure with the firm. I was very excited to become an owner and investor in Dynasty and am equally excited about the future opportunities for the business and am hopeful I can do my part in driving growth for our clients.
RIABiz: Why did Dynasty create this position now? How does your position fit into Dynasty's business plan?
Rizzo: This position was created to play a significant role in Dynasty's growth plan. 
My role then is to sit at that crossroads between the growing Dynasty network and outside world of RIAs looking for a succession plan, IBD and breakaway advisors looking to join RIAs, and our finance team that makes the capital to fuel the growth available. There has never been a better time than now to be doing what I am doing.
The other side of this is to coach and help guide our network firms who want to grow inorganically to professionalize their practices to prepare their firms for acquisition. Not every firm is ready to acquire practices into the fold of their enterprises. This leverages lots of my experience through the years as a manager and coach running professional development programs, and as a practice-management consultant.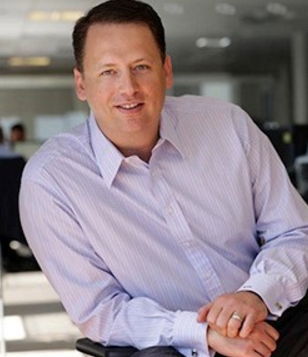 RIABiz: It appears that Dynasty is making a big push to help its client firms grow through M&A. Why now? Is this a new focus?
Rizzo: Not a new focus, just a new methodology on how Dynasty will approach the space. Clearly the movement from wirehouse to independence will continue to happen, especially as these advisors get educated on the benefits and the process of transitioning. Close to half of our opportunities now are originating from the already-independent channel as advisors want to be independent, but not alone, while being able to own their upside by not being forced to sell equity or give up control. Last thought on this is regarding succession, which I mentioned earlier. With close to half of the advisor population being over 55 years old, we want to be a strong resource and solution for these advisors wanting to move toward retirement.
RIABiz: Is the service above and beyond what firms in the Dynasty Network are paying for?
Rizzo: No additional charge.
RIABiz: Will Dynasty be underwriting, or involved in, financing for any M&A activity among client firms?
Rizzo: We will have financing available through Dynasty that will be presented with other options so we maintain an open architecture. While debt is typically cheaper than equity as a tool to acquire another business, for fast-growing RIAs there are circumstances where other structures make sense so we help our clients look at all the options. Dynasty has funded well into the eight figures of loans to RIAs to fuel their growth and expects that being a growth capital provider will continue to be something that our clients will appreciate as an offering. See: Dynasty Financial leads a second $1 billion-range team -- now Fidelity RIA -- out of Wall Street in as many weeks.
RIABiz: With the potential for financing acquisitions, how do you avoid conflicts of interest between what's essentially banking activity and the service side of the business?
Rizzo: Since advisors own their business and Dynasty has no control over the firms we service, they can choose to leverage the financing platform or not on an as-needed basis.
RIABiz: Has Dynasty taken an equity position in any of its firms or does it plan to?
Rizzo: We have not taken any equity stakes in our clients' firms. For the most part, we benefit from a positive selection bias -- meaning that our clients see their best days in front of them professionally and thus want to own their equity and upside. They also have very healthy cash flow and want to own both the enhanced cash flow. We help them drive by leveraging our size and scale and the equity upside as business grows over time.
RIABiz: With the plans for growth among Dynasty firms, how do you prevent this network from becoming no different from existing financial behemoths, thus losing the "independent" tag?
Rizzo: With our increased growth comes a stronger responsibility is to stay nimble so we innovate before their demands and advocate with our scale for better products, better services and better pricing.
RIABiz: It sounds like Dynasty's platform is built in the spirit of the fiduciary era. What are your thoughts on the uncertainty of the DOL fiduciary rule?
Rizzo: Yes, Dynasty is an advocate for client transparency and feels that the ongoing separation of advice from product manufacturing will continue as both advisors and clients come to get educated on the benefits of the more independent model. See: Proposed DOL regs expose more advisors to fiduciary liability
Assets are flowing really only one way in our industry and that is towards the independent arena as more advisors migrate to the space and as those in the space grow faster organically. That said, on DOL issues, I personally try and stay away from things I can't control. But the world is getting more complex, not less. As business owners, the more certainty we have, the better we can be at making long-term investments, so from that standpoint I think getting to a clear decision point for the industry is important.
---
Mentioned in this article:
---
---
Share your thoughts and opinions with the author or other readers.
Jeff Spears said:
March 9, 2017 — 8:47 PM UTC
Stephen Winks said:
March 9, 2017 — 11:01 PM UTC
---
---