Josh Itzoe: If I'm large plan sponsor but specifically financial services and if I haven't been sued yet I'm holding my breath.
Brooke's Note: It is absolutely the case that being sued indicates no guilt. If you've ever been sued falsely, you know that a meritless suit is almost a crime unto itself. But bringing a lawsuit is expensive so we do at least presume that the lawyers bringing the pain have done some actuarial calculations to determine the likelihood of getting a return on their time, resources and reputation. Schwab is just the latest in a line of quality firms being sued by their own employees -- in this case one employee so far -- for serving up allegedly subpar home cooking when it comes to pension care. How the future of the 401(k) industry may hinge on the outcome of a lawsuit brought by Fidelity employees against their own company As you'll see, similar firms sued under similar circumstances tend to have to settle for big amounts. It's hard to know whether firms like Fidelity and Ameriprise would have buckled were they, for instance, in the business of selling cement or wristwatches. What's certain is that this type of suit is especially toxic for a firm whose value proposition is tied so closely to trust.
In an attempted legal jujitsu move, a Charles Schwab Corp. employee -- who hopes to be joined by thousands more -- is turning his company's tonnage against itself with a high-profile 401(k) lawsuit -- one that may put big plan sponsors that happen to be big financial services firms as well on high alert, according to experts.
The suit charges the giant San Francisco company, long known for its iconic brand, wide breadth of services and its reputation as friend to the small investor, with charging excessive fees for its employee 401(k) plan and engaging in improper practices like using plan assets as interest-free loans. But perhaps the most damning charge is that Schwab loads up its 401(k) with its own funds, which, the suit says, are overpriced and underperform into the bargain. See: Schwab shoos $25 billion of client assets out the door as it calls the bluff of employers with lopsided 401(k) contracts.
"The classic argument is why would we want to put our own people in our competitors' products," says Thomas E. Clark Jr., of counsel at The Wagner Law Group in Boston. "On the other hand, there are other financial services companies who have eliminated the fees associated with using their own products, or who don't use their own products at all." See: Why as a self-employed RIA I love my individual 401(k) -- really.
The suit was filed by plaintiff Christopher Severson Jan. 19 in the U.S. District Court in San Francisco and is currently seeking class status. If granted, that would potentially enable any or all of Schwab's 15,000 employees to sign on.
"While we generally do not comment on active litigation, we believe this case is completely without merit and we intend to defend against it," writes Schwab spokesman Rob Farmer. He adds that Schwab is committed to helping its employees save for retirement by providing a 401(k) plan with low-cost investment products and independent, personalized advice. Farmer did not respond when asked when Schwab might file its legal response to the suit.
Vanguard does it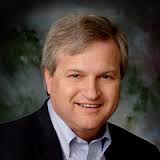 Adding insult to injury, the lawsuit makes a point of comparing Schwab's 401(k) modus operandi to the loftier practices of a chief rival: The Vanguard Group.
In its 401(k) plans, the Malvern, Pa. financial giant offers only its own funds as a plan sponsor (excepting, since 2012, the inclusion of target date funds) and has experienced no legal fallout so far. But the lawsuit makes a point of mentioning how much better Vanguard's exclusively homegrown funds serve its employees' pension savings.
"For example, the Schwab Managed Retirement Trust Funds cost significantly more than the comparable passive target date funds offered by Vanguard (the "Vanguard Target Retirement Funds"), but on average performed much worse than the Vanguard funds between 2008-2011," the lawsuit reads. "The Vanguard Target Retirement Funds had fees more than 80% lower than the Schwab Managed Retirement Trust Funds, and materially outperformed the Schwab Managed Retirement Trust Funds during the years leading up to the start of the Class Period." See: Why I use target date funds for some 401(k) clients in my RIA but with exaggerated scrutiny and care.
Rick Meigs, president of the 401khelpcenter.com in Portland, Ore., says regardless of the fees, the principle of a company stuffing a plan with its own funds is just wrong.
"If Schwab's 401(k) plan is completely comprised of their own funds, that means they believe their funds exclusively, in all asset classes, are the best out there. By definition, that can't be so -- that Schwab outperforms everybody else. Why, as fiduciaries charged with looking after the client's best interest, do they do this? They're getting some benefit. If that can be proven they're in direct violation of their fiduciary duty."
Schwab's Farmer says it is simply not true that his firm exclusively uses its own funds in its 401(k) plan.
Another Schwab rival, Fidelity Investments, was not as fortunate as Vanguard. In August 2014, the Boston-based firm settled a class action for $12 million in a suit filed by 50,000 current and former employees charging conflicts of interest in their $10-billion 401(k) plan. Another part of the settlement allowed plan participants to choose third-party funds, thereby depriving Fidelity the asset management fee. At that time, most of the plan's assets were in Fidelity funds. See: How exactly Fidelity Investments extracted itself from a legal and HR quagmire and why it'll cost far more than the public $12-million amount.
There is an inherent irony involved in employees of giant financial services firms -- presumably equipped with expertise in just this area -- suing the companies that are paying them for that disseminating that expertise. And, of course, these companies are in the business of making sure investors get the highest possible returns at the lowest cost. See: What a wave of 401(k) lawsuits tell us about what RIAs really need to worry about.
"Amazingly, it appears companies who manage corporate retirement plans for their clients can't even properly oversee their own 401(k) plans for their own employees from a fiduciary standpoint," wrote Josh Itzoe, a plan consultant at Greenspring in Towson, Md., in a Feb. 22 blog post on his company's website.
Where it all began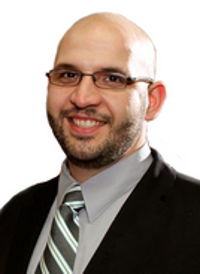 The law firm handling the suit, Schneider Wallace Cottrell Konecky Wotkyns LLP of Emeryville, Calif., did not respond to emails seeking comment. Its website quotes a local paper that names the firm one of "the top 10 go-to plaintiffs employment firms in Northern California."
But it was the firm of Schlichter Bogard & Denton LLP of St. Louis that perfected the art of bringing these 401(k) suits over the past decade, says Itzoe.
"The Schwab plaintiff attorney took that template, based on excessive fees, self-dealing, alleged mismanagement, and threw in every potential angle, including self-directed brokerage accounts and target date funds. I'm not sure I had seen that before." See: Why the 'naked fear' from a Yale law professor's letters to 401(k) plan sponsors is still present.
The idea in these types of actions, Itzoe says, is to work toward a settlement rather than let the legal fees build up. In March 2015, Ameriprise Financial settled a similar suit for $27.5 million just a few weeks before it was set to go to trial. Ameriprise denied the allegations and stood by its position that it had not breached its fiduciary responsibilities. It's the largest settlement among the 11 past and pending lawsuits Itzoe lists on the Greenspring website.
'Bad process' not enough
Ameriprise's settlement was so large, says Jason Roberts, CEO of Pension Resource Institute LLC in Manhattan Beach, Calif., because the suit charged the company with incubating funds in its 401(k) -- in other words, inserting a new mutual fund that it was trying to get off the ground into the Ameriprise 401(k) in order to get assets into it.
"The Schwab suit could be hard to win based strictly on underperforming assets," says Roberts. "There was a stronger claim in Ameriprise."
Clark agrees. "Bad process is a much harder claim to prove," he says. He gives more weight to the self-dealing allegations in the Schwab case, saying it's easier sell to a judge on the defendant's culpability when a plaintiff can show that the company acted to enrich itself in some way. "It's like, come on, the game is up," he says.
"The [Anthem] case is about the accusation that they didn't use the cheapest share class fast enough. If you wait two years, that's money out of investors' pockets," says Clark. That case doesn't have self-dealing allegations, once again, it's just bad process." (The Anthem lawsuit is ongoing.)
Who's next?
Meigs points out the Anthem lawsuit, which is ongoing, also demonstrates that a tried-and-true defense doesn't always work. There's an assumption, he says, in the marketplace that the use of low-cost index funds "will substantially mitigate and reduce the chances of being sued." The Anthem suit, he says, calls common wisdom into question. See: In new wrinkle, ERISA complaint of Edward Jones employees centers on failure to offer yield-chasing money market alternative.
"They are the king of low-cost index funds. That's the most interesting suit out there."
No one RIABiz contacted for this article was willing to say that financial services companies are especially vulnerable to 401(k) suits like the one pending against Schwab, although Meigs acknowledged that "these suits make big news, they have had quite an impact on plan sponsors, who are much more conscious now of fees as result of these high-profile lawsuits."
Itzoe, however, has a warning for the industry.
"If I'm large plan sponsor -- but specifically financial services and if I haven't been sued yet I'm holding my breath. It may not be a matter of if but when." See: How the future of the 401(k) industry may hinge on the outcome of a lawsuit brought by Fidelity employees against their own company
Asked whether all 15,000 Schwab employees filed the suit, Farmer wrote that they did not, that the suit was filed by a "single plaintiff as the purported representative of a class."
---
---
Mentioned in this article:
---
---
---
Stephen Winks
March 10, 2017 — 12:08 AM
The recent changes in class action protocol that make it very difficult for attorneys to profitably advance class action suits, effectively renders much of ERISA obsolete. The industry's brilliant defense against fiduciary liability wins again. SCW