David Canter: I am very competitive.
Brooke's Note: David Canter is one of the more approachable people in the RIA business -- even though he's a lawyer. But he's no back-slapping salesman and he is taking over some of the biggest sales responsibilities in the RIA realm. Fidelity's choice makes perfect sense in retrospect, even though nobody was openly predicting the hire when Bob Oros left. But here's the thing: The RIA business is defined by its focus on planning, investing and risk management -- not sales. More broadly, what's defined the RIA movement's recent history are signs that a few smart firms are finding ways to scale up like crazy across various classes of investors by cleverly managing their practices. So wouldn't you want somebody to head your RIA business that is comfortable across those areas of expertise? Canter will now get the chance to test that premise.
David Canter is the new head of the RIA segment for Fidelity Clearing & Custody Solutions, filling a hole left when Bob Oros departed after a five-year tenure in January. See: How a Schwabian picture is emerging as Bob Oros joins John Clendening as chief of 4,500 underachieving HD Vest reps.
Canter is known as the Fidelity practice management guy, so the ascension of the 48-year-old lawyer and ex-Schwabbie may speak to a Fidelity priority of catering carefully to its existing giant RIAs.
But the client-service mantle is one he's prepared to shed, in part.
"Make no mistake," he says. "I am very competitive. I am very focused on sales results."
One large RIA-owner and Fidelity client comments that the Canter pick is so safe that it's risky in that his sales and recruiting skills and ability to manage large numbers of people are as yet untested.
"Smart guy no doubt," says the client, on the condition of unanimity. "I like him personally. It's classic Fido going with the inside guy. Playing it safe, party- line guy etc. It will be interesting to see if he can sell new firms and new hires etc." See: Fidelity begins search for new RIA national sales manager as Bob Oros goes millennial, vacating a prized position.
Cecile Munoz, CEO of U.S. Executive Search & Consulting Inc., says Fidelity made an excellent promotion, where the skills fit the job.
"At this level, you can't just think from a sales perspective," she says. "You want to think holistically about retention, staffing, major strategy, scalability and M&A eventually. You need someone who knows how to pivot when profit margins are shrinking."
Path less taken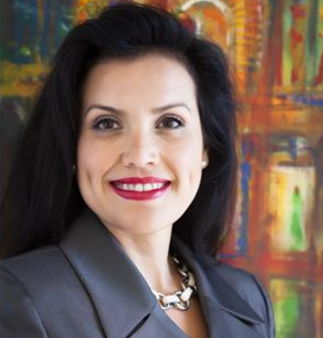 Canter plans to work closely with the seven regional sales and relationship managers inside Fidelity Clearing & Custody Solutions to assure that the bottom-line mission of winning new firms and assets from existing RIA clients is carried out. Canter oversees a team of 120 people.
Canter's consulting experience will play well in his new job, according to Sanjiv Mirchandani, president of Fidelity Clearing & Custody.
"David has deep knowledge of the RIA business, community and our clients," he said in a release. "He is a trusted consultant and thought leader. David's fresh vision will continue to help our clients and talented associates succeed and grow today and in the future."
Front lines
In addition to traditional practice consulting issues, Canter has played a more high-profile role in recent years in partnering with mega-RIAs. For example, he helped mastermind a big cross-referral deal with Marty Bicknell's RIA, Mariner Wealth Advisors. Marty Bicknell and Fidelity enter into the mother of all cross-RIA referral deals.
Canter's influence will be thrown into even sharper relief given Mike Durbin's new role at Fidelity. Mike Durbin takes new RIA+ job at Fidelity after an unlooked-for two-year eMoney mission concludes.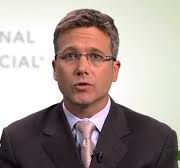 He was also on the front lines in October 2014 when Fidelity and Betterment entered into a mutual-learning agreement between custodian and robo-advisor. Fidelity and Betterment sign a deal with Steve Lockshin and Marty Bicknell as groomsmen at the altar.
Schwab tour of duty
During an eight-year tenure with Charles Schwab & Co. beginning in 2000, Canter took on a trifecta of roles: corporate counselor role, vice president of Schwab Institutional Trading & Operations and head counsel to the Schwab Institutional business. See: Schwab encourages RIAs to adopt client segmentation but some don't approve.
Breaking free of all those operational duties has Canter fired up. "I'm over the moon. I'm thrilled about the job."
Sliding into Canter's role is Matthew Chisholm who joined Fidelity in 2006 and who most recently served as vice president of business development for National Financial. Fidelity reorganizes its advisor business and extrudes a custody unit aimed at outsourcers, roll-ups and TAMPs. Prior to joining National Financial, Chisholm was a strategy consultant with TowerGroup and Oliver Wyman. Chisholm received a bachelor of arts degree from Colby College in economics and finance in 1996.
---
---
---