Lloyd Blankfein is channeling his inner Marcus to find a retail groove for Goldman Sachs.
Brooke's Note: Goldman Sachs is stepping into two breaches as it introduces a five-component virtual advice strategy. For all its mighty power in trading and investment banking, Goldman Sachs is an also-ran in all things retail. It's also a pathetic force when it comes to robo-advice. But what Goldman Sachs has is a culture of winning, a killer brand, boundless resources and legions of people who work there because they were straight-A students at Harvard. So watching the Manhattan Darth Vader try to Moneyball its way to a retail destiny by entering the robo market is as entertaining as watching Tom Brady trying to overcome a 25-point, third-quarter deficit in a Super Bowl. But unlike Brady, the bank has no track record or culture of playing from behind. That just makes watching this Goldman combinator effort unfold all the more fascinating.
The elements of a virtual advice strategy at Goldman Sachs Group Inc. are taking shape after Bloomberg reported that the Bankzilla is adding engineers to its staff to build its first mass-affluent robo-advisor and, purportedly, the first one that will be graced with the Goldman Sachs brand. McKinsey: Robo-advisors have a cloudy future but 'virtual advice' delivered by 24-hour super-centers with experts and algorithms will win the day.
The Wall Street monolith's play includes a series of rapid-fire launches that include a smart-beta ETF family, an automated lender with its founder's name, "Marcus," on it, the hard-to-describe Motif Investing and Honest Dollar for robo-IRAs. And now an automated advisor in the works destined to have Goldman Sachs emblazoned across its blocky robo head is heading for the starting gate. See: Robo-deal catapults Goldman Sachs into defined contribution business that's as downmarket as it gets.
Industry watchers are pondering whether these discrete initiatives are components of a grander strategy being crafted by CEO Lloyd Blankfein or a bunch of pebbles tossed into the Hudson River by underlings.
The answer is a bit of both, according to Will Trout, a London-based analyst with Celent. With Goldman's $1.35 trillion in advisory and managed assets, Trout says the company has the resources to dabble in these ventures and, in the process, determine its longer-range plan by using these investments as testing grounds.
'Chump change'
"All of these investments represents chump change for Goldman Sachs. It's a scattergun approach. But keep in mind that these are all very different types of firms .... It's strategic in the sense that Goldman Sachs can take different learnings from each of them to the larger end of boosting ETF distribution." See: The wild ride that Goldman Sachs took to launch its first ETF -- one that even an RIA could love?
Goldman's approach isn't the product of visionary whiteboarding, which is what makes it so effective, says Lex Sokolin, a partner with Autonomous Research LLP in New York.
"It's not a grand strategy from the start but a series of tests to see what works. The venture investors in these firms [like Honest Dollar and Motif] are different people ... than the ones who run the operating business. What the innovation officer wants is not always what the head of wealth management wants. It takes time and negotiation and analysis to get to the other side of that," he says.
It began when Goldman led a funding round of $25 million in 2013 and came back in 2014 as part of a $35-million investment in San Mateo, Calif.-based Motif Investing. Founded in 2010, Motif has since attracted $126.5 million from eight investors. It has been described as a customizable ETF platform on steroids where investors can personalize portfolios based on values and investors own the underlying stocks. . See: The two big moves Motif is making as Goldman Sachs and J.P. Morgan invest part of new $35-million raise.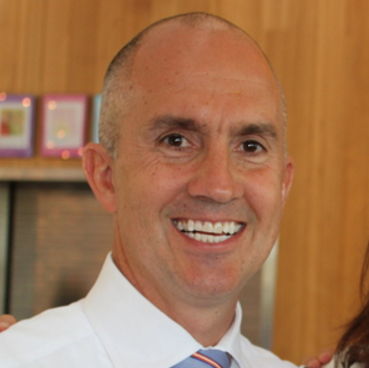 Motif's investment management subsidiary, Motif Capital Management, holds $176 million in assets, according to its most recent ADV filing. See: A Microsoft alum stomps into the RIA business with $26 million in VC money, Sallie Krawcheck and a 'new' approach that looks old to skeptics.
Separately, Goldman Sachs purchased Austin, Texas-based Honest Dollar in March 2016 for an undisclosed price. At the time, the firm had gone through just one round of funding, bringing in $3 million. Honest Dollar is an robo that offers individual retirement accounts for investors. Goldman Sachs hasn't begun using its branding yet. Honest Dollar has $147,278 in assets, according to its latest ADV. See: Robo-deal catapults Goldman Sachs into defined contribution business that's as downmarket as it gets.
In an another dabble, Goldman Sachs partnered with New York-based Betterment to get distribution play for its ETFs. Betterment manages more than $7 billion in assets. As of October 2016, RIAs using Betterment for Advisors custody platform had access to Goldman Sachs managed portfolios, which include ETFs. See: Betterment makes Goldman Sachs and Vanguard partners as it shifts into higher RIA gear.
Grand plan or piecemeal?
In-house, Goldman Sachs created Marcus by Goldman Sachs, an online platform it debuted in 2016 offering fixed-rate personal loans to consumers. The effort was named after Goldman Sachs founder Marcus Goldman who made a living as a shopkeeper before, in 1869, transforming himself into a banker building his financial empire. Goldman Sachs recruited Discover executive Harit Talwar as head of the project.
Pertinent to Goldman Sachs' ambitions to be a robo-player was its 11th-hour entry into the ETF market in 2015. To differentiate itself, thereby providing a rationale for high fees by ETF standards -- it had to buy Denver-based Westpeak Global Advisors, founded in 1991, from Natixis Global Asset Management LP, formerly IXIS Asset Management US Group LP, which is ultimately owned by three French banks. Westpeak got attached to Goldman Sachs' Advanced Beta Strategies platform that had $30 billion of assets under supervision at the time of the deal. See: An advertiser's chats from the Inside ETFs event and the Vanguard-versus-the-world chess match they depict.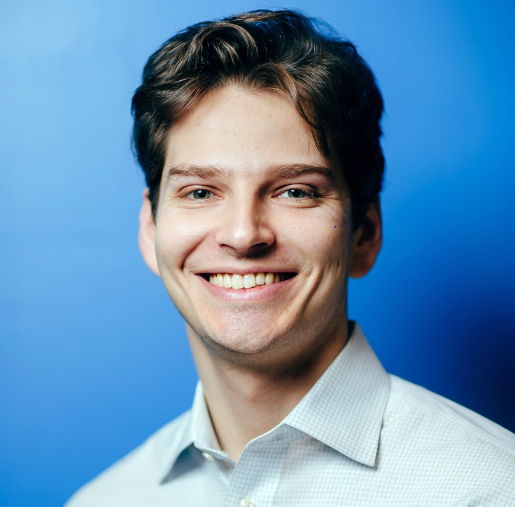 Now it is home-cooked intelligence inside Goldman's ETFs. As of March 2, these Goldman ETFs had amassed $3 billion and the Wall Street Journal called it "one of the most successful debuts" for an ETF market entry.
One thing's for sure: Goldman Sachs executives want their ETFs directly in the hands of investors, says Trout.
"Goldman Sachs won't be dependent on anyone else to distribute their own ETFs. They'll do it themselves. There is a lot of jockeying for position in the supply chain and everyone is trying to get more downstream to control delivery of product and pricing and Goldman is no different." See: RIAs surpass wirehouses in ETF asset distribution and it'll mean change.
Wanted: Robo-builder
Little is known about the robo effort at Goldman Sachs -- all the more reason that news outlets jumped on an want ad posted Goldman Sachs's website two weeks ago seeking a software developer who would "cover mass-affluent market by building an automated digital advice platform (robo advisor.)" Bloomberg and Reuters were among those covering this listing, which said the job would be based in New York.
Goldman Sachs did not respond to emails seeking comment for this story.
Whatever the grand plan -- or lack of one -- it's the end result that counts and Goldman Sachs had no choice but to develop its own robo, Sokolin says.
"Goldman is just keeping pace with the rest of the industry. J.P. Morgan, UBS, Morgan Stanley, Merrill, Wells Fargo and nearly every other large financial firm have announced and are deploying a digital advice platform," he says. See: BlackRock solicits more regulator scrutiny of robo-advisors, eliciting jeers and a cheer.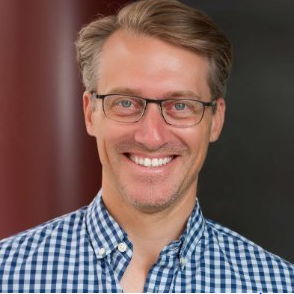 Drew Sievers, the new CEO of Trizic Inc., a San Francisco-based robo-advisor that serves the B-to-B efforts of large financial institutions, says Goldman has made a good start and in good time.
One big question is how Goldman Sachs, with its carriage-trade clientele (its wealthiest customers have $50 million or more in assets) can work with the mass-affluent. Clearly, Goldman is giving it the old (Ivy League) college try.
Not needless Marcus
One piece of the answer is clearly the firm's debut of Marcus. On its website, Marcus projects empathy with potential retail clients, saying it gleaned wisdom about them from interviews with 10,000 investors and from in-depth consumer research.
"We heard about unexpected situations such as car and home repairs, trips to the doctor and even visits to the vet," the rather breathless copy reads. "When people tried paying off those expenses using credit cards, they often got stuck in an endless cycle of high interest rates and fees. Debt happens—and it can happen to anyone. We created Marcus to help you better manage it." See: Marty Bicknell buys a $1.1 billion RIA that serves the mass affluent, and taps credit for the first time.
Continuing the "real people" motif, the Marcus website depicts the Marcus logo, "M:", hanging from a Main Street store shingle. The site is illustrated with vintage-looking sketches and features black-and-white photo of self-made founder Marcus Goldman himself. The website copy is easy to understand and free of the complex jargon associated with the financial services industry.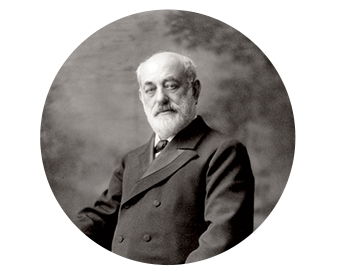 Details about Marcus have not been released but Doug Fritz, an analyst with F2 Strategy in Mill Valley, Calif., who once headed technology efforts at Wells Fargo, wonders if Goldman using its own brand for its robo could damage its reputation by courting small-time investors after turning them away for years.
"I'm puzzled by this because long-term dilution of their brand is at risk. Specifically, if a digital version of their advice and asset management was offered at half the cost, they might see clients downgrading to the lower-cost option."
Sokolin has no such qualms -- he says given Goldman's early success with Marcus in retail lending, moving into the retail robo arena will be a breeze.
"Marcus ... has been performing well with the target audience. Because the firm has deposits, they can compete favorably and be more stable than the fintech startup approach. There is no need to find external investors to fund the loans. A robo-advisor launch could be analogous to this experiment, especially if going retail did not hurt their brand," he says.
The genius of the Goldman Sachs approach lies in the restraint it has shown in learning and building organically, says Fritz. "Experimentation pays off in long run when building the longer-term vision, even at the expense of a shotgun appearance," he says.
---
---
---
Stephen Winks
March 30, 2017 — 10:18 PM
Conventional brokerage is being fundamentally challenged from all perspectives in every way. These long term secular challenges will transform the industry on the basis of value added and cost in a reform adverse industry. It is the free market at work at its best fostering a far more robust value proposition clearly delineating the value being added in ways not palatable for conventional brokerage. The industry wins big by being reordered around the client. SCW