Ron Carson: I have never lost that continued drive to fix things that some might say were not broken.
Brooke's Note: Removing a giant RIA's assets from a custodian and broker-dealer where those assets have lived for 27 years is a little like removing the back molars from a tiger's mouth -- few attempt it. But Ron Carson did and as such he became a giant rolling case study for trying to make an RIA -- and much more -- out of what was once was an IBD rep's book of business, which then became a name brand. Carson Wealth's departure from LPL combined qualities of an RIA transition and a wirehouse breakaway. Just how the much of the former and how much the latter was involved is the subject of this article. And it matters because being an RIA means being as conflict-free as possible and bonus-driven wirehouse breakaways tend to set up a series of conflicts from the get-go. Those brokers become indentured servants to their new custodian and client interests can be compromised as the advisor tries to serve two masters.
The deal that sent a chunk of Carson Wealth Management's assets to Cetera Financial Group from LPL Financial elicited the disclosure of forgivable loans, a stigmatized practice at best.
Ron Carson, CEO of Carson Wealth, makes a strong statement in response to a reporter's query of the mention of "forgivable loans" in the ADV filed on Jan. 25 by his firm.
"I did not leave LPL in search of a check," writes Carson in a statement sent out by his lawyer. "I have never, nor did my firm, ever take a check in the form of a promissory note or otherwise from Cetera." See: Almost-confirmed reports had Ron Carson bolting LPL for Cetera as part of a $35-million shake-up of his RIA; 92 hours later the silence is deafening
Recruiters say stark differences exist between accepting such loans as de facto kickbacks and accepting them tactically as breakaway lubricant related to rep transition -- and that the giant RIA hybrid from Omaha, Neb. likely disclosed the use of the loans for the latter purpose.
'Moving accounts'
The Carson Wealth Management ADV filed Jan. 25 reads: "CWM received compensation from Cetera Advisor Networks in the form of transition assistance, forgivable loans and expense reimbursements to assist in moving client accounts."
Carson made a big splash this winter by moving his billions of dollars in assets from his original custodian, LPL, his home for 27 years, ostensibly for the two most noble reasons -- greater growth and a higher level of fiduciary care.
Those assets landed mostly at Fidelity and Schwab but the brokerage side of the hybrid RIA landed at Cetera. The real Ron Carson story is that most assets went to Fidelity and TD Ameritrade where technology allows him to execute his vision.
Though the smaller tranche of assets landed at Cetera, it got the attention. The Los Angeles-based broker-dealer is attempting a comeback in brand and business fortunes after being owned by a Nicholas Schorsch, who cobbled it to his REIT empire, RCS Capital. See: What to make of Cetera's prolonged CEO murkiness and how the Nicholas Schorsch 'dumpster fire' of bad PR relates to it.
When that financial amalgamation devolved into bankruptcy, Cetera got spit out. Carson, a famous winner in the business, raised eyebrows by choosing Cetera, which seemed down on its luck.
Cetera did not respond to an email seeking comment.
In lock-up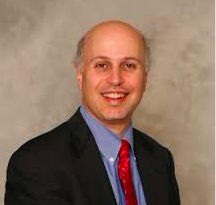 Carson is among the last advisors who would want forgivable loans and their strictures, at least in the heavy-handed way that Wall Street applies them, says Danny Sarch, founder of Leitner Sarch Consultants in White Plains, N.Y., a recruiter for the retail brokerage and wealth management business.
"I question whether a guy like Carson would want to get locked up for so long," he says. "When you're independent that's the freedom you have. He's a buyer of services, he's free to move anywhere he would want. I'm doubtful that there was a sum so great that a guy like Carson would want to give up his freedom and tie himself to a promissory note for the length of time necessary to get that kind of deal."
The Carson Wealth ADV states that Carson and his affiliates also received such loans at LPL in the past.
"In the past CWM, its CEO, affiliated companies, and advisors received a series of loans from a previous broker dealer LPL Financial, LLC to assist with the transition of advisory business onto the LPL custodial platform," the ADV 2 states. "These loans contained clauses that allowed for the loans to be forgiven by LPL based on the scope of business CWM and its advisors engaged in with LPL, including the amount of CWM's client assets that were held with LPL as their account custodian. These loans created a conflict of interest in that CWM and its advisors had a financial incentive to recommend that clients maintain accounts with LPL in order to benefit by having the loan(s) forgiven."
So what's going on?
RIAs stay with their custodians for good reason -- often they are hopelessly entangled. Carson appears to have had his fair share of such embroilment at LPL. Though Carson Wealth is an RIA, his firm is also a place where reps hang their hats and moving them came with its own issues.
Enter forgivable loans.
The term "forgivable loan" has become toxic because it is known as a euphemism for a signing bonus – one that doesn't have to be repaid if a financial advisor stays with his or her new firm for the life of the loan and hits revenue targets.
Such loans are known to be so powerful that virtually no broker is immune from their charms. Wall Street paid them out like candy in the 2008-'09 period to stop mass desertions in their tracks.
The Carson ADV presents the information in a way that parses what the firm and its IARs received: "The loans have the potential to be forgiven by Cetera based upon a predetermined level of assets under management moved on to the Cetera Advisory platform," it reads. "The transition assistance and expense reimbursement payments are contingent upon the firm reaching predetermined production levels. These types of arrangements create a conflict of interest because, we may have an incentive to direct client accounts to Cetera in consideration of the actual or anticipated incentives or consideration we will receive. CWM and its IARs may also receive an economic benefit from Cetera in the form of a loan, which is forgiven if CWM and/or the IAR meet certain conditions in terms of maintaining a relationship with Cetera."
Cut checks
"Cetera likely cut individual checks to the individual advisors … Ron himself did not take compensation," says Louis Diamond, vice president of Diamond Consultants, a financial services search and consulting firm in Morristown, N.J. "The individual reps are not part of Carson Wealth Management Group. It is just a service provider to independent businesses." See: Coming RIA custody fees and a new recruiting war catch the attention of deal hounds in Manhattan
In his statement, Carson says, "If some of my advisors needed financial support through the transition, I was insistent that there be adequate and full disclosure. Promissory notes as they are called in our business, or bridge loans as they might be labeled in another, serve a purpose. If you are relying on them, I think it is important to be completely transparent about it."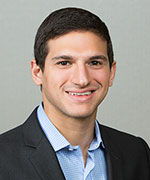 John Furey, principal of Advisor Growth Strategies LLC of Phoenix, agrees. "I don't see how he benefits from that. The economic relationship between him and his advisors has already been established."
Why would Carson mess with even a whiff of Wall Street ways?
In a statement prepared for RIABiz, he gives a hint at how he tries to walk that invisible line between the yin of business dynamism and the yang of fiduciary care. "Even from the time when I started this business in my college dorm room, I knew I needed to build something different. I have never lost that continued drive to fix things that some might say were not broken. Either I am going to be the disrupter, or someone else with the drive is going to displace my business."
Herding cats
"Someone else" would have likely have wrested reps from Carson had they not gotten funding to smooth their transitions, according to Diamond.
"Automated Customer Account Transfer fees, to transfer clients over, could be many thousands of dollars," Sarch says. The new broker-dealer would usually offer a forgivable loan to cover the cost of ACAT fees. ... Such a loan is "just a construct to tie somebody to a dollar amount."
It would be a much smarter strategy for Carson to have negotiated a higher rate for the services he'll be providing to Cetera, Diamond adds.
Carson reportedly spent the two-month gap between the time word first leaked out on Nov. 17 and Nov. 18 that he was leaving LPL and the confirmation of the move on Jan. 23. in negotiations. See: Why exactly a $2.2 billion RIA hybrid abruptly dumped LPL for Securities America -- and Schwab, Fidelity and TD Ameritrade.
RIA custodians have typically steered clear of paying such inducements, though many of them will quietly pay transition expenses that includes sweetheart deals on software and other means of softening the landing. TD Ameritrade will continue to provide free software to breakaways on an ad hoc basis.
Showing love
But broker-dealers are another story and, Diamond says, Carson likely had cash dangled in front of him as he parsed his options.
"He's such an iconic figure in the space," says Diamond. "You'd expect Cetera or any broker-dealer to demonstrate to him in a monetary way that he should come over."
Carson says in his statement that he came over to Cetera in search of a good partner.
"Our clients know us and they know we do not do anything lightly. We feel confident Cetera is going to be a very good partner as we continue to strive to improve, and look forward to continuing our relationships with our existing custodians."
---
---
Mentioned in this article:
---
---
---
Stephen Winks
When George Ball introduced recruiting bonuses (Promissory Notes) as an incentive to jump to Prudential Bache in the early 80's he forever changed the industry which once was totally brand loyal. Just when Wall Street tires of recruiting bonuses, independent b/ds join the fray at the most inopportune time when fiduciary duty, advisory services and the client's best interest are on the rise, .and the SEC is frowning on the implications of promissory notes. Carson's principled use of promissory notes for the benefit of his advisors speaks well of him, yet hinders his next move in search for leadership opportunity. Tremendous pressure is placed on Cetera to create a happy home for Carson and his advisors. SCW