News, Vision & Voice for the Advisory Community
The Feb. 3 Trump executive order offered grounds for the pause but Bill McNabb warns this delay may beget a never-ending death spiral of delays and 'troubling' uncertainty
March 29, 2017 — 11:06 PM UTC by Brooke Southall
Brooke's Note: It would be funny if it weren't kind of serious. Experts are now identifying as the major factor in the DOL rule delays as the delays themselves. The way industry folks explain this latest June 9 delay it is that in the wake of Trump's Feb. 3 executive order, financial advisors couldn't have been expected to comply with the rule any more than a child could be expected to study for tomorrow's test once they heard the forecast for a big snowstorm would likely close schools. A way for DOL to make the delay seem benign is to just call it a 60-day delay -- even though we all know, pretty much for sure, that the real deadline is way out in the future. But when you hedge your bets on a short deadline, confusion ensues, making the delay, and an extension of it, a self-fulfilling prophesy. Still, everybody likes a snow day so there's plenty of support for not doing today what you can put off for 60 days more -- even if you know the sledding will only get tougher.
The Department of Labor's fiduciary rule will not -- finally and definitively -- be enforceable as of April 10, but will be as of June 9, a full year after it became effective.  
Nobody -- including ERISA attorneys who worked tirelessly to ensure their clients made the now-inactive deadline -- is opposed to the breathing room.
"In my world, I'm looking at April 10 fast-approaching and a number of [client] firms have taken their foot off the gas and June 9 looks a hell of a lot better," says Jason Roberts, CEO of Pension Resource Institute, LLC of Los Angeles. See: The takeaway from Friday's DOL rule guidance is 'significant'.
The two-month delay was triggered Tuesday when the Department of Labor submitted its final rule to the Office of Management and Budget for review. The submission followed a 15-day public comment period on the proposal. That said, the delay will not be effective until the OMB clears it, sends it back to DOL and DOL publishes it in the Federal Register.
Unspoken mea culpa
Roberts says the delays and talk of new rules had such a profound psychological effect on firms that it became a self-fulfilling phenomenon.
"The DOL is saying: We're the ones causing the confusion [with all the back and forth]," he says. "They were spot-on."
Beyond imagining
Roberts says that about 90% of the RIAs he works with would have made the April 10 deadline had Trump not muddied the waters Feb. 3 with his executive order. He adds that ricky issues have arisen for RIAs that explain the hypothetical delinquency rate of the remaining 10%.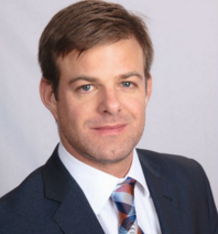 "There are just more conflicts than we originally imagined," says Roberts. "Once you start applying the rules to the various arrangements RIAs have with IRA clients and third parties, there are a number conflicts, or in DOL terms, prohibited transactions that must be deconstructed and/or fit within an exemption."
Still, June 9 may be a straw date unto itself given the momentum against it -- and McNabb is up in arms against the prospect of false deadlines.
"A short deadline increases the risk that the DOL will not publish the necessary future delays before the rule becomes effective, requiring uncertain and unclear retroactive action by the DOL," McNabb writes. See: 'Jessie from Pennsylvania' blindsides a monotone Vanguard webcast and CEO McNabb deftly embraces his critic.
Another delay downside: Vanguard's CEO writes that the snooze-alarm method of postponing deadlines is cultivating a rabidly litigious environment for advisors who fall under the DOL rule.
"That approach is particularly troubling in the case of the rule, which includes provisions in BICE encouraging private litigation." See: Where RIABiz's view of RIAs as oases-of-ethics bumps up against the Merrill Lynch & Co. mirage -- and why that mirage is still so effective
---
Mentioned in this article:
---
---
Share your thoughts and opinions with the author or other readers.
---