Joe Duran: This is the most single important thing I have done in my career.
Brooke's Note: I think I have followed Joe Duran and United Capital as closely as anyone, going back to when he went by Joe John Duran at the tie of founding the roll-up in 2005 when I was a staff reporter at InvestmentNews. If you were to criticize him, you might say that he goes a bit heavy on the sales pitches. So while I'll stop just short of calling his newfangled digital business a sure-fire success, I'm still under the ether of his latest pitch. You'll see that a hype alarm goes off with both Bill Winterberg and Joel Bruckenstein who comment for this article. But the founder and CEO of the $17-billion RIA-plus sure looks like he's on to something here. Important to note is that for all the hype, there is a countervailing amount of organic brick-by-brick effort evident. United Capital raised $38 million in private equity cash in 2013 by selling 14% of the company after raising $15 million in 2009 (VC firm bets $15 million on United Capital amid market fears). Its FinPlan software effort seems to be coming out of nowhere but it has been evolving -- and heavily tested -- internally by the United Capital RIAs for years. Along the way, Duran stayed with guys like Matt Brinker while adding talent like Gail Graham. He invested in RIA education. See: United Capital's Joe Duran throttles back on deals as he opens an RIA version of Hamburger University. So this tantalizing story of digital reinvention that seemingly comes out of nowhere is actually a product of spadework 12 years in the making.
Joe Duran's walk may be closing fast on his famously sparkling talk.
Not that the founder and CEO of
United Capital Financial Advisers
, which manages $17.9 billion of assets from 81 offices nationally, was ever a slouch. His firm's managed assets have increased from $5.5 billion in 2011.
But his new, one-year-old digital venture, FinLife Partners division, may achieve "disruptive" status by innovating RIA value proposition, digitizing practice management delivery and reinventing the way RIAs pay for it all with a model similar to that of what makes hedge funds so successful.
But now, despite multiple, well-publicized entrepreneurial successes, Duran may be aiming for, and reaching, a new level.
Pinnacle of career
"This is the most single important thing I have done in my career," he says.
The sampling of FinLife's success revealed by the Newport Beach, Calif.-based firm today is 10 RIAs with a combined $3 billion of assets.
Good enough.
Dramatically better is that FinLife Partners has sightlines to advisors managing $10 billion -- maybe $15 billion. Duran says those advisors may be onboard by year's end and that those 30 advisory firms are committing to the web-based offering without much of an advertising or marketing push.
The staggering bottom-line success, Duran says, is that soon 25% of the revenue and 35% of United Capital's profit will come from revenues derived under the new model of outsourcing, which he calls an operating system, to non-United Capital advisors. Duran says United Capital is on track to take in $170 million in revenues for 2017 based on signed deals.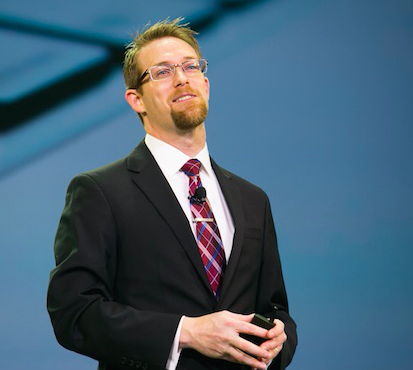 The asset growth rate has accelerated at United Capital. As recently as the 2015 United Capital ADV, it reported $11 billion of AUM. The 2014 ADV shows $9.5 billion and the 2011 ADV shows $5.5 billion.
Even so, the "new" software business could eclipse the old wealth management business by 2019. "We think our operating system base will be bigger than our core business within two years," he says.
Still, RIA technology experts caution that it's still early to take these early results and pipeline prognostications to the bank.
Questionable contract metric?
The assets under contract metric is questionable and the ultimate test may be how many advisors he can sign up.
"Be it dozens or hundreds, it's too early to tell if he will be a continual winner," says Bill Winterberg, founder and president of financial advisor technology website, Atlanta-based FPPad.com.
Winterberg adds that he would not call United Capital's technology platform an operating system because it cannot customized or added to by the advisor. It would be more accurate to call it a turnkey client assessment and relationship management application with Salesforce compatibility, he explains. See: Why exactly a $2.2 billion RIA hybrid abruptly dumped LPL for Securities America -- and Schwab, Fidelity and TD Ameritrade
Like any proprietary system, he says, the advantage is that it should work seamlessly for the advisor. "There is no need for the advisor to bolt on anything else," Winterberg says. On the other hand, he says, advisors love bolting on their favorite apps and must depend on United Capital now for enhancements.
Still, the bigger aspect of FinLife's success may derive from the way it structures pricing to provide RIAs with a virtual guarantee of asset growth.
RIAs that don't grow under the new system pay no fees, nor do they pay fees on assets brought under management before implementing FinPlan.
3,300 basis points
Under United Capital's licensing agreements with RIA firms, revenues are framed performance-based, with United Capital receiving 33% of revenue increases coming from the implementation of the FinLife operating system.
That said, fees can vary based on negotiations but generally RIAs pay in the ballpark of 10 basis points for all of the RIA assets that are administered by FinPlan.
The reason United Capital frames the rate as a third of new revenues is because it encourages RIAs to raise rates, give or take, 30 basis points as compensation for FinPlan. After paying the 10 basis-point fee, the RIA then nets 20 basis points. So in this rendering, an RIA is paying 3,300 basis points on the extra 30 basis points they are charging.
Duran said advisors using the system generally have seen a 28% increase in in their business. This amount is derived from United Capital advisors who have worked with the system for years.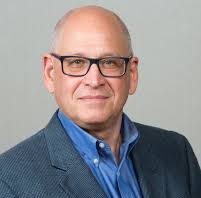 Exceeding aggressive target
United Capital will continue to make most of its profit from its core financial advisory business, but Duran says the level of profitability for the operating system business is greater because of less overhead.
Begging the question: do partner firms under the old model take issue with United Capital selling milk to the new-model customers without a requirement to buy the cow? Duran's answer: the existing partners are all share-owning partners and therefore participate in any FinLife financial success.
Sweetening the deal, United Capital refunds any paid-in licensing fees if gross revenue growth fails to exceed 20% in 24 months, says Matt Brinker, United Capital's head of national partner development, in an interview.
Brinker would not say why the guarantee only extends to Fidelity-using RIAs. A spokesman for the firm declined to say why fees would have accrued in any case if they were all paid on a contingency basis.
What platform?
"The pipeline is enormous," Brinker says of potential RIA firms that could use the United Capital system, noting particular interest among Fidelity RIA's.
Three of the 10 RIA firms that have signed up for the United technology use Fidelity as a custodian, he says.
Going live in May
Traveling in Europe, T3 producer Joel Bruckenstein emailed this about United Capital's RIA technology offering: "I think his firm does fill a niche....folks that are breaking away from the B-D model or those RIAs that want to spend their time working with clients and building their business instead of dealing with back office and tech issues."
He continues: "Why the success? There is a lot of money in motion and Joe is a very persuasive spokesperson for the firm."
One RIA buying what Duran is selling is Dean Barber, CEO of the Barber Finance Group in Lexena, Kan., which manages $865 million of assets. He signed a contract with United Capital in February and hopes to go live with their new system in May.
"It takes the math part of financial planning and connects it to someone's real life," he says of the behavioral financial planning tools used by the system.
Barber is already quoted in a Duran press release for United technology and if Barber meets his expectations from using the system, Duran will doubtless be able to continue to use him as a spokesperson. Barber says he expects a 50% increase in profits within 24 months of using the system.
Next act warm-up
Duran also expects some partners could become part of the United Capital family in a more direct way -- he says several of the initial 10 advisors who have paid licensing fees for the operating system have expressed interest in extending their relationship.
"If it this work out, I would like to discuss how to be a partner," he says, adding that several of the advisors have expressed that they're facing increasing competition and would be interested in coming under the United Capital umbrella.
But if things go as planned, it may all be a warm-up act for his debut as a fintech entrepreneur.
---
---
Mentioned in this article:
FPPad.com
Consulting Firm
Top Executive: Bill Winterberg
---
---
---
Jeff Spears
March 28, 2017 — 10:48 PM
Looks like another firm is using its scale and IP to build 2.0. Will be interesting to watch the response of Dynasty and Focus.
brooke southall
March 28, 2017 — 10:49 PM
Fred D
December 6, 2017 — 11:34 AM
JCL
What happened to the FinLife Chief Business Officer? I am feeling hoodwinked