CEO, chief compliance officer and chief investment officer Louis Navellier and his firm got a Wells notice Jan. 17.
Brooke's Note: There is always one giant red flag waving in the breeze warning a diligent financial advisor off an Aequitas, Madoff or F-Squared -- advertised returns that are too good to be true. Yet in this case it wasn't RIAs who were fooled so often as asset managers. In a world that has been so commoditized by index funds or asset managers whose strategies mirror the indexes, 20 basis points here or there is a big deal. See: How and why Morningstar sliced 16 bps for RIAs by dumping third-party mutual funds and stamping its Switzerland brand on its own mutual funds. No wonder then that asset managers left and right were willing to ignore the F-Squared's red flags. The Wellesley, Mass.-based firm marketed a supposed track record that could outperform by 300 basis points in good markets and avoid losses in bad. Navellier is now the 17th firm flagged by the SEC for alleged F-Squared wrongdoing, and this article includes the whole list.
Navellier & Associates. Inc. may be infected with the F-Squared flu -- a blight many felt was purged from the RIA business last August when the Securities and Exchange Commission published a blow-out list.
But four years after it quit its F-Squared habit, the $1-billion Reno, Nev. firm received a Wells notice from the SEC saying that the agency may file enforcement actions against it related to its use of an intern-built algorithm packaged with a hot track record for hire.
Those SMAs, used by Louis Navellier's firm from April 2010 to October 2013, were based on indices developed by F-Squared, ones which wildly inflated historical performance data. Louis Navellier ready to present 'extremely strong defense' to daunting SEC fraud charges
Virtus underwent a similar SEC scorching for its heavy use of the algorithm in mutual funds but survived. In August, a full 17 firms, including AssetMark Inc., which paid the biggest fine at $500,000, were part of a bundled list of the F-Squared-afflicted. These firm essentially were found guilty of willful negligence. See: Big brokers take action on F-Squared funds and Virtus shares reel as SEC actions sink in.
Hit list
They included: AssetMark – $500,000, BB&T Securities – $200,000; Banyan Partners – $200,000; Congress Wealth Management – $100,000; Constellation Wealth Advisors – $100,000; Executive Monetary Management – $100,000; HT Partners – $100,000; Hilliard Lyons – $200,000; Ladenburg Thalmann Asset Management – $200,000; Prospera Financial Services – $100,000; Risk Paradigm Group – $100,000; Schneider Downs Wealth Management Advisors – $100,000; and Shamrock Asset Management – $200,000.
In addition, Cantella & Co. was ensnared by the SEC.
Yet, that mass dinging by the SEC appeared to be the end of it -- other than the fact that Howard Present, principal and founder of F-Squared, remains in the fight of his financial life. How promise to wife looms large for ex-F-Squared chief as SEC seeks to deny him court date
Navellier's ADV Part 2 brochure dated March 1 says the Securities and Exchange Commission staff delivered a Wells notice to Navellier Jan. 17 recommending that the Commission file enforcement actions against the firm and its CEO, chief compliance officer and chief investment officer, Louis Navellier, in connection with "the advertising and sale of several Vireo investment strategies Navellier offered prior to October 2013."
Tina Mitchell, lead senior compliance consultant at Core Compliance & Legal Services Inc. in San Diego, says the F-Squared plague may have room to run because "if [the SEC] sees another advisor doing the same thing and brought enforcement actions to other ones, they can't just say 'we're not gonna do it here.' I can see a few more of these happening.'"
And not just involving F-Squared, Mitchell adds. "Now that the SEC has started this it's going to be looking at all types of sub-advisors," she says. "It's becoming more and more common to hire sub-advisors in the mutual fund industry."
Harder they come
A lawyer familiar with the case, but who asked not to be named, notes that Navellier denying any wrongdoing "is a strong position to take, denying alleged violations. To be making that statement, sometimes it makes it harder to settle. There's no requirement to stake out a client's position."
Louis Navellier's attorney, Samuel Kornhauser of the Law Offices Samuel Kornhauser in San Francisco, says he is not acting as Navellier's lawyer in this matter but speculates that the firm's response to the SEC may come by the end of the month.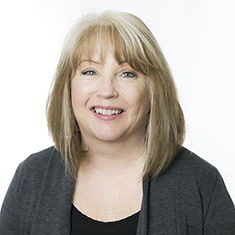 The ADV 2 says Navellier ceased offering those Vireo funds. Both Navellier and the firm deny wrongdoing. Neither responded to email requests for comment. Neither did former chief compliance officer Tanya Alexander. The SEC said it would have no comment on the case.
How it all began
Rewind to late 2008. As the tidal wave of the financial crisis gathered force, F-Squared, then a startup in Wellesley, Mass., came up with an investment strategy based purely on avoiding losses – an appealing prospect to besieged financial advisors and the asset managers trying to sell them something they could believe in.
F-Squared claimed its strategy had beaten the market by three percentage points a year on average for seven years. In reporting its 2008 results, F-Squared said its main portfolio had lost just 1.9% -- this when the S&P 500 had reported a plunge of 37% and the average actively managed stock mutual fund lost 41% in 2008, according to Chicago-based Morningstar, Inc.
F-Squared, along with its former CEO Howard Present, created the initial AlphaSector ETF portfolios in 2007 and 2008 after incorrectly backtesting algorithms so that past hypothetical performance was inflated by more than 100%, according to SEC documents. Present and F-Squared then marketed these strategies as representing the real returns of clients from September 2008 back to April 2001. See: How Howard Present parlayed an intern's algorithm into a small fortune -- and when the SEC says he knew of a mega-disconnect.
At the end of September 2009, F-Squared finally got its other big break. Virtus Investment Partners, a Hartford, Conn.-based mutual fund company, approved a change in strategy and accepted F-Squared as new subadvisors. Just a few months later, F-Squared claimed that its strategy, the AlphaSector strategy, had beaten the S&P 500 by almost 12% a year for the previous seven years. See: Where Virtus stands after F-Squared seemingly led it astray, to mutual benefit.
'Single-minded focus'
In April 2010, Navellier entered the picture.
A statement from the firm announced it was introducing ETF-based separately managed accounts called Navellier Vireo. The introductory statement couched the offering as de facto hedge funds featuring "a single-minded focus: limit losses during extended market downturns."
The algorithm that started all this dates back to 2007. That summer, 20-year-old Corey Hoffstein was interning for investment advisor David Morton, a wealth advisor from the Boston area. While there, Hoffstein observed that fund managers were often tied to their strategies regardless of circumstances. Once back at Cornell University, Hoffstein, who'd been programming since he was 14, decided to design his own trading algorithm. It became the basis for F-Squared's product.
The idea sounds like classic momentum investing: buy stocks directly—or, through ETFs, market sectors—that have been going up and doing so steadily, and stay away from more volatile instruments. When Hoffstein interned again for Morton in 2008, he showed him the program. Backtests by F-Squared showed spectacular gains. Various portfolio constructions based on the algorithm showed gains of 238.62%, 223.87% and 224.59% between December 2000 and May 2008, a period during which the S&P 500 earned just over 21%.
Morton, floored, introduced Hoffstein to Howard Present. Hoffstein and Morton formed a new company and made a deal with Present.
In July 2013, the SEC started an investigation against F-Squared after that company couldn't justify its returns during a routine examination.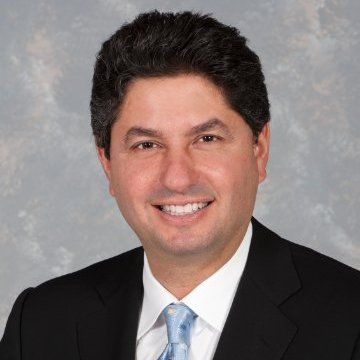 F-Squared settled with the SEC on Dec. 22, 2014, for $35 million. The case against Howard Present, however, who resigned from his post as CEO in November 2014, continues. His trial is set for some time in 2017. He did not respond to a request for comment. F-Squared filed for bankruptcy on July 8, 2015. It long ago sold its book of clients and is now towards the end of a lengthy bankruptcy proceeding, after which it will cease to exist. See: How promise to wife looms large for ex-F-Squared chief as SEC seeks to deny him court date
Change of subject
Virtus has been under scrutiny since May 2014 when The Wall Street Journal reported that the SEC was investigating the way F-Squared, its asset manager, stated the historical performance of the company's ETF strategies. In May of 2015, Virtus fired F-Squared and hired Dorsey Wright, featuring Tom Dorsey and his point and figure charting, which dates to the 1890s. On Oct. 30, 2015, Virtus announced that it had reached a $16.5 million settlement with SEC staff. Virtus' web site currently lists 54 mutual funds. The firm did not respond to a request for comment. See: Virtus bites bullets with F-Squared firing, Dorsey Wright hiring and an admission that it'll likely pay a $5-million-plus SEC settlement.
Now it was Navellier's turn.
There is some disagreement among compliance and legal experts about what prompted the SEC to take action against that firm.
"This enforcement is more inclusive," says Amy Lynch, president of FrontLine Compliance in Rockville, Md.
Lynch, who was a former staff accountant in the Office of Compliance Inspections and Examinations at the SEC in the mid-90s, was referring to another item in the firm's ADV 2, which says that during a regular periodic exam: "It was discovered that, unbeknownst to Navellier, during the period Jan. 1, 2015 through March 31, 2016, some of its direct broker account clients may have been charged transaction fees by some third-party-directed brokers for certain stock trades which were higher on some transactions than the transaction fees the broker had represented to Navellier it would charge Navellier clients in connection with those directed broker accounts."
Getting 'Wellsed'
In the ADV 2, Navellier goes on to say that if overcharges are found, it would refund the excess to clients.
"Most likely it was that there was an additional issue here that brought the case forward," says Lynch. "Usually once the SEC has established a message to the industry it will no longer have an appetite for those cases. They'll says it's time for the enforcement staff to tackle a different subject."
David Chase, a former SEC prosecutor and now head of The Law Firm of David R. Chase P.A. in Fort Lauderdale, Fla., sees it differently.
If the fee issue "was part of the Wells I would maybe agree. But the fact that it was raised in connection with a periodic SEC exam and that they're looking at it and doing a review, it seems like the normal course of action. I'm not shocked that yet another investment advisor is getting 'Wellsed' for the use of F Squared software programs." See: SEC launches elite unit with unspoken promise of technological parity with Wall Street.
---
Mentioned in this article:
---
---
---
Brandon
Perhaps this is just the tip of the iceberg, that might be just the case if this article is right. How does any reputable investment adviser really raise meaning meaningful $$$ behind a strategy like this and not know the true story of the history behind it? Especially when the claim of a supposed 'live' track record is the cornerstone of how it is presented and sold to wide eyed and naive investors and clients. It says a lot about the CEO and his firm and speaks volumes about the temptation presented by F-Squared to simply turn your head the other way and exercise blindness to the deception that is sitting right in front of your eyes. Hopefully the SEC steps up to the plate and gets it right, there needs to be some real accountability. No more softball pitches for fraud like this. It's this type conscious misconduct by CEOs, execs, and financial firms that tarnishes the entire industry with a bad name. We all lose when people lose confidence in the financial profession because of these charlatans.
Patrick
This article is really hard to read. Nothing against the writer. It's the formatting, fonts and layout. It's really bad.
Virtus
December 15, 2017 — 8:01 PM
Jeff Cerutti and John McCormack should also be investigated by the SEC. Both were head of sales and retail distribution at Virtus throughout this fraud. SEC should piece together when they knew of this fraud, how they continued to push all of the Regional Directors at Virtus to knowingly sell a fake track record, and the SEC should look at those 2 for stock gains if they sold based on insider information which could be insider trading