Abby Salameh: None of these skills have anything directly to do with managing money or the financial designations hanging on your door.
Brooke's Note: This article is about RIA approachability. All things equal, it might be all that matters. Intellectualizing and exalting the effects of something that is not even easy to define is probably why the topic of being approachable as a discrete topic gets left to the side. Good bedside manner ... yeah, yeah, yeah. The good advisor realizes that absolute assets held by a client are not the measure of that person's worth or happiness. Of course. The good advisor knows that it comes down more to how well the client interacts with their wealth. People who interact badly with their wealth -- rich or poor -- lead demented existences and achieve low satisfaction. A good advisor realizes that once they enter the picture they are sitting at the metaphorical kitchen table in that most intimate of relationships -- human with worldly assets. It's sacred and needs to be respected as such. Approachability signals to the investor that you, the advisor, understand the delicacy involved here. Sure, we'll get to know each other better later making this all less awkward. But for now, advisor, you can fake it til you make it past that threshold -- or at least go through the motions of sensitivity in the context of the personal and financial. Your knowledge of global markets ... we'll get to that but ... for now I'm wondering why you aren't smiling.
In 1922, the doyenne of American manners, Emily Post, had this to say about discussing a certain off-color topic in mixed company:
"A very well-bred man intensely dislikes the mention of money, and never speaks of it (out of business hours) if he can avoid it."
You'd think, almost a century later, such a taboo would be considered merely quaint. Still, growing up, my parents taught me that you never talk about how much money you make or how much money you have.
And yet today, more than 25 years into a career that began with talking to people about their finances, and which evolved into helping financial advisors talk to their clients, the same reticence exists.
The fear of offending or being embarrassed by financial details may be an atavistic dysfunction that will always be the bane of financial advisors. Yet in a larger sense, this cultural and behavioral issue is why advisors exist. Advisors are there to keep investors from compulsions and fears that they can't control.
But a predisposition to steering clear of financial matters is also a major reason why many consumers never receive financial advice at all. They sense a risk in trusting a stranger and being betrayed in myriad personal and financial ways with a grotesque result. See: 5 thoughts about how to actually do what RIA experts say to do
Polling friends
In search of answers about how financial advisors can -- or not -- overcome this blockage, I sensed that advisors themselves might not yield the best insights.
So I polled friends who were searching for, or had recently started using, a financial advisor to see how they overcame their reservations about discussing private finances with a stranger. (None of them wanted to use a financial advisor they knew socially -- that would be too personal!)
"Dave" told me that he interviewed three financial advisors referred to him by two of his colleagues at work. "Jessica" and her husband have been using her father's financial advisor for years, but are thinking about getting their own. "Kate" indicated that she had chosen her financial advisor after only one meeting.
Not prickly
Quizzed on the specific attributes they were seeking in a financial advisor, the common personality trait that kept surfacing was "approachability."
According to the dictionary, the word means "accessible; easy to talk to or deal with; friendly." But when it comes to the forbidden topic of money I think it means so much more.
A recent Huffington Post article, "Managing well: 7 steps to upgrade your approachability," concludes that managers who are unapproachable, prickly or guarded "shut people up and shut them down." The article suggests that managers who are not approachable, or who lack responsiveness to the human side of the equation, will elicit less from their subordinates than those who possess such qualities.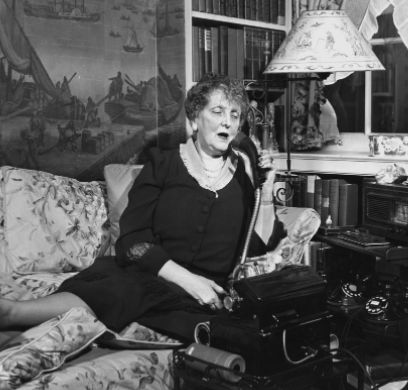 Granted, the piece focuses on leadership skills, but the same theory transfers to the financial advisor/client relationship quite easily.
For example, Dave told me that one of the advisors he interviewed went on and on about the smart beta approach he was using as an ancillary alpha to the core portfolio of …..blah blah blah.
Dave said the advisor went into a monologue about his own technical skills and did not ask him a single question about his life. See: The fine line between selling and stalking and where RIAs should walk
Sears suits
Jessica wanted to replace her father's advisor. Why? When pressed she said it was because he was "old and stuffy." When asked to be a bit more specific, she replied, "he doesn't make eye contact and wears ugly suits." While I am not sure those are traits that accurately reflect an advisor's expertise, they were enough to put her off make her look elsewhere.
In both of these cases, there was certainly a lack of approachability -- a lack of person-to-person connection.
Advisor accessible
Unapproachable advisors tend to lose out on new clients, and approachable colleagues gain clients.
But how do we breakdown this characteristic into actionable traits that can be acquired? I'll give it a shot. Here are four ways to become (or remain) approachable. Caution: Just because they may seem obvious doesn't mean you are employing them or that they are necessarily easy to acquire.)
Smile. It is amazing how infectious a smile can be. It puts people at immediate ease. (As a bonus, studies have shown that smiling also helps reduce anxiety, blood pressure and your heart rate.)
Project an open posture. Angle toward prospects or clients when they are speaking to you. Face the person who is speaking. Never fold your arms.
Make frequent eye contact. Doing so conveys trustworthiness and interest in what the client is saying.
Don't simply talk -- listen. Moreover, make sure you are hearing what your clients are saying. Converse, don't lecture. See: Why I moved my account from Schwab's RIA and what Chuck could do to improve Schwab Private Client.
Snack with that?
None of these skills have anything directly to do with managing money or the financial designations hanging on your door. They are traits that are inherent in some and which must be learned by others.
But the benefits that can accrue from adopting them are great.
"Michael," an advisor in Baltimore, spent much of his first few years in business focused on being approachable. He not only practiced the traits mentioned above, but set his office up in a way that immediately put clients and prospects at ease. He created an approachable physical environment that matched the emotional approachable one. His reception area contained a coffee bar, a candy bar and a snack bar. His clients felt comfortable the minute they walked in the door. See: Why love has everything to do with the next frontier in financial planning and our relationship to money.
While Michael's actions might be extreme, think about whether or not you are approachable. After all, in the words of veteran advisor Marvin McIntrye, "Money is the last taboo. People will talk about their sex lives before they discuss their finances."
Abby Salameh is chief marketing officer for Private Advisor Group LLC Morristown, N.J. Before that, she worked for Fusion Advisor Network. Abby has 20 years' experience working directly with independent advisors. Having started her career at Sanford C. Bernstein & Co. Inc. in 1992, Abby went on to help launch InvestmentNews for Crain Communications Inc. In 2002, she joined TD Ameritrade to head the marketing efforts for its institutional services. Abby has provided strategic and tactical marketing consulting for leading industry firms, including large broker-dealers and independent advisors.
---
---