Kunal Kapoor: Research and ratings of active funds is likely to continue to play a role in fund selection in the future.
Brooke's Note: You're 41. You just inherited stewardship of a storied brand from Joe Mansueto, founder of Morningstar. The brand is of the trusted variety -- best known as the third-party arbiter of mutual funds and their managers. Here's the rub: The active management arbiting business kind of stinks in a passive investing world and your current stock price is the same as it was at points in 2007 and in 2013. What now? If you are Kunal Kapoor, you follow the money. Asset management is a growth business at Morningstar and fund tracking is a declining business. So you save the brand, even if it hazards hastening the end of the fund tracking -- albeit with the broader risk of sullying the brand overall. That's what seems to be going on at Morningstar in the simplest terms. In this article, Janice Kirkel writes about the deeper nuances -- as well as what seems pretty black and white.
Active management is as much a commodity as passive management and using one brand for both products and the service that blesses or curses them is viable, too.
To a large degree, that's the wager Kunal Kapoor, Morningstar Inc.'s new CEO, is making in the planned launch of a family of Morningstar-branded mutual funds.
A registration statement with the SEC dated March 6 states that the Chicago-based company intends to launch nine mutual funds for use in Morningstar Managed Portfolios. The funds will replace the third-party funds now used in those portfolios and will only be available to investors through financial advisors. See: At mostly morose Morningstar conference, mutual fund wholesalers play cards face-up on perma-dislocation -- and the glimmers of hope that innovation provides.
The move stunned experts on two levels. First, Morningstar is willing to hazard the risk of putting its brand onto mutual funds -- the same brand the world associates with impartiality in selecting mutual funds.
This potential for conflict is plain as day to advisors, according to Stephen Janachowski, chief executive of the financial advisory firm Brouwer & Janachowski, which manages about $1.4 billion from Tiburon, Calif.
"Anytime you're [producing the same product] you're evaluating other people doing, it's blurring the lines."
Equal and not
But perhaps the less obvious but more telling aspect of Kapoor's move can be found in the rationale Morningstar gives for forgoing a whole universe of third party managers for its untested nine funds -- that it can charge itself less than the fund managers charge, which will, it reckons, result in higher returns.
"All else equal, lower fees should leave more money where it should be—in investors' accounts," the company writes in the "rationale" it filed with the SEC with regard to these changes.
Still, according to Morningstar, all things will not be equal. Currently, the typical portfolio consists of 15 to 25 third-party mutual funds. Under the new plan, that tally will be reduced to four or five funds. But the funds would indeed be equal in one important respect -- they are still managed by third-party managers inside the Morningstar mutual fund wrappers. See: Chasing bad performance: Why investors can't get enough of those increasingly lame hedge funds
The all-else-equal statement nonetheless carries echoes of Jack Bogle's watchwords that, all else equal, that asset managers can only differentiate themselves over the long haul the fees they charge. See: John Bogle tells the Morningstar crowd just why Vanguard Group has a 'problem' -- and it starts with his dogged criticism.
In its SEC rationale statement, Morningstar drives home its point about why one active manager is about the same as the next.
"It's important to keep in mind that while this is expected to change the funds that our portfolios invest in, the underlying investment exposures—stocks, bonds, and other securities—should be largely unchanged."
The funds, which Morningstar hopes to launch in the fourth quarter, are: Morningstar U.S. Equity Fund, Morningstar International Equity Fund, Morningstar Global Income Fund, Morningstar Total Return Bond Fund, Morningstar Defensive Bond Fund, Morningstar Multi-Sector Bond Fund, Morningstar Municipal Bond Fund, the Morningstar Unconstrained Allocation Fund and the Morningstar Alternatives Fund.
Revenue boost
It's likely that Morningstar will nearly double its revenue take from Morningstar Managed Portfolios by installing its own funds. Currently, Morningstar charges 40 basis points for most accounts and an additional 40 basis points is charged by the third-party managers after the 12(b)-1 fee gets rebated, according to the ADV2. In the new structure, Morningstar gets all the revenue. Morningstar promises a 20% discount but declines to say what fees the new mutual funds will charge. See: Morningstar bristles about being 'refused or ignored' by DoubleLine as the 'silly, ugly feud' between Jeffrey Gundlach and the ratings firm rages on.
In its rationale, Morningstar explains how much it projects the injection of its own mutual funds into the mix will save investors.
"We currently expect net fees to investors (excluding the fee levied by the financial advisor for advice and planning services) to fall by about 20% for the Managed Portfolios concerned," it says. "We expect the fee savings to come from employing third-party asset managers as subadvisors to avoid distribution and other fund-management costs assessed in their mutual funds."
Presuming that the all-in Managed Portfolios costs drop by that 20%, the all-in management fee paid by investors would be about 64 basis points rather than 80 basis points for investors with $500,000 or less invested.
Bright lines
Youssef adds the Morningstar lines between investing and ratings are not so blurred -- at least behind the scenes.
"We'll continue to maintain a separation between the manager research analysts and the investment professionals in Morningstar Investment Management including reporting lines, physical separation (e.g., occupying different floors), and system network drives. Manager research analysts will continue to conduct their research independently and make qualitative judgments by way of a committee process," she writes.
Further, Youssef states: "Morningstar Research Services' equity and manager research analysts sit in a separate entity from Morningstar Investment Management, and are not involved in the registration statement filed by the Morningstar Funds Trust, of which Morningstar Investment Management LLC will be the investment advisor."
But a former Value Line analyst who has since migrated to a research competitor questions if such separation of activities is feasible.
"Advisors should be asking themselves if they want the umpire taking an at-bat," says Todd Rosenbluth, director of ETF and mutual fund research at New York-based CFRA. "These funds will end up with a star rating. They will be put into a peer group or category that investors will come across. To join the game makes it hard to remain objective." See: Bill Gross jumps back in the 'total return' game, first with a one-client, $100-million SMA, he tells P&I, but with a mutual fund on the way.
Although the funds will be eligible for the Morningstar star ratings, which Youssef calls "a quantitative measure that is based on a fund's trailing risk-adjusted returns versus category peers," she points out that "manager research analysts do not assign nor do they have subjective input in the star ratings."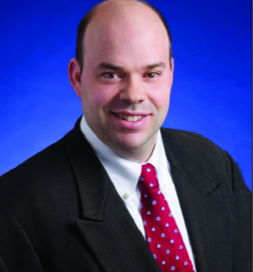 Indeed, star ratings are an objective analysis of past performance.
And even though Morningstar's funds won't be in contention for forward-looking Gold, Silver and Bronze Morningstar analyst ratings, a conflict still exists, according to Rosenbluth.
"Even if they are not rated from a medal perspective they will be rated from a star perspective [which] remains the focus for advisors. Whether they are medal-rated is less important." See: Morningstar explains its new forward-looking rating system -- and tosses in some hot fund picks for good measure.
Optical illusion
There's more of an appearance of a conflict than an actual one in Morningstar's new offering, according to Chip Roame, managing partner of Tiburon Strategic Advisors in Tiburon, Calif.
"Morningstar has long picked active funds for its clients. Optically, I get it, these are Morningstar funds and they have subadvisors. But almost as easily as writing a bad review [as with Morningstar's old model] or dropping a third-party fund [as in the current model], Morningstar can change a fund manager within these funds. So this is optics more than a real new conflict," he writes.
"[It's like] the umpire was already writing about the game and even picking players for his team."
As an example, Roame points to Litman Gregory Analytics LLC, a wealth management firm in Walnut Creek, Calif. with more than $6 billion in managed assets, which offers the Litman Gregory Masters Funds, and publishes investment research through Litman Gregory AdvisorIntelligence. See: How a swath of billion-dollar-plus RIAs are posing a threat to indie advisors.
A major Morningstar competitor, New York-based Thomson Reuters Lipper, the Avis to Morningstar's Hertz, does not have its own mutual funds. The company did not respond to an email seeking comment for this story. See: Startup firm bets its ETF research technology can cut out the middle man for advisors.
Active always with us
Until now, Morningstar's operated on the theory that its investment research armed advisor and investors sufficiently well to pick winners and losers among active fund managers -- mainly in mutual funds. Kapoor's willingness to hazard killing the golden impartial fund ratings comes against a backdrop of stunning new realities in the fund business represented both by the meteoric rise of ETFs and passively invested mutual funds -- and the cheap investment of funds by robots. See: An advertiser's chats from the Inside ETFs event and the Vanguard-versus-the-world chess match they depict.
Fears surrounding that mega-shift are expressed by Morningstar's latest 10-K filing to the SEC.
"Investors have also continued to favor passively managed index funds rather than actively managed portfolios-a trend that continued accelerating in 2016. In 2016, passively managed funds had net inflows of more than $500 billion, while actively managed mutual funds suffered about $340 billion in net outflows.
But at the same time, Kapoor writes:
"It's true that passive funds have dominated flows in recent years, but there are thousands of these funds and investors therefore will seek ways to shorten their list of options," Kapoor writes in the filing. "Moreover, active funds aren't going to go away overnight, which means that research and ratings of active funds is likely to continue to play a role in fund selection in the future."
Janachowski agrees. "That [passive investing] may be the general direction but there always will be active managers," he says. "There will always be managers with a deep-down desire to beat the market. And there will be people who will want to invest with that." See: Asset managers at Morningstar's ETF event, facing an in RIA-in-charge future, show mettle.
ETFs continued to increase in popularity relative to traditional mutual funds. The U.S. ETF industry closed out 2016 with $2.5 trillion in assets under management based on ICI data, up from about $2.1 trillion as of December 2015.
Optimizing resources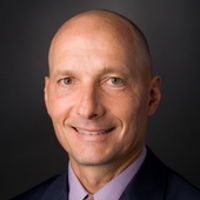 Another reason Morningstar may be choosing this moment to cash in on its famous brand is the inflection point reached by its burgeoning investment management business.
"What Morningstar is doing is no different from what anyone in corporate America does: Asking the question, 'We have all these resources, how else can we capitalize on what we've got in our brand?'" says Janachowski. "They are risking [their brand] but also thinking about how much we can expand our present business in this marketplace. They've got overhead and have to think of ways to make more revenue."
Done down under
Youssef also points out that Morningstar Investment Management "operates this way in Australia, where the investment management group sponsors/manages investment trusts, which are akin to mutual funds here in the United States. The Australian equity and manager research analysts sit in a separate Australian entity and are not involved in the day-to-day management and operations of the investment trusts."
But will this separation of church and state fly Stateside?
"Morningstar could have a brand credibility issue if the funds selected to go into their managed fund-of-funds don't match up with the funds in the categories that receive their best rankings," says Joe Anthony, president, financial services, at Gregory FCA Communications, a marketing and PR firm in Ardmore, Pa.
"Just the same, they should simply remove their funds from consideration in the ratings and research system. If they fail to do that, they will muddy the waters. For the average consumer, though, the issue may be minimal, in that the Morningstar-branded funds will be sold only through advisors."
Lowering fees for end-clients
As for "why now?" Youssef refers to the SEC filing, which states: "Morningstar Managed Portfolios has grown big enough to make it possible to launch a family of funds given the program's popularity with advisors and the associated asset growth. We're capitalizing on the opportunity to use the program's scale to deliver cost savings to clients." See: Morningstar throws more money -- and loses one of its own -- at keeping its stake in a Bloomberg-lite venture intact.
Morningstar's SEC filing cites lowering costs to investors as a primary reason for the funds. Morningstar expects fees to investors to fall by about 20% for the Managed Portfolios, "from employing third-party managers as subadvisors to avoid distribution and other fund management costs assessed in their mutual funds."
Youssef failed to address a question about how reducing the number of managers would save money since investors don't pay per manager, saying only that "Morningstar Investment Management's portfolio managers are free to select any manager that they deem appropriate." See: Morningstar buys standalone rebalancer to fulfill its all-in-one vision by getting Sheryl Rowling to cash out and go back to RIA.
Robo armor
The filing also points to the added flexibility which Morningstar says it will gain from using its own funds.
"Currently, it can be a bit cumbersome to adjust allocations to third-party mutual funds. That process should be smoother with Morningstar funds, which will invest through separate-account sleeves. We believe we will be able to reallocate capital between subadvisors more nimbly and precisely than before in this format," the filing states. Using Morningstar funds, it continues, "will give us access to managers who, while skilled and capable, don't offer mutual funds..." thus allowing Morningstar to use its "valuation-driven, contrarian-minded investment approach ..."
Morningstar is in a quiet period until SEC gives its green light to the portfolios.
Janachowski opines this move is part of Morningstar's play to compete in a "robo world, trying to parlay their brand as fund experts into investment management/asset allocation experts." His guess is that expenses will come down from what he pegged at 70 to 80 basis points, the combined total from the managed account program and underlying ETF fees. Morningstar throws more money -- and loses one of its own -- at keeping its stake in a Bloomberg-lite venture intact.
Although eliminating third-party fees will lower cost to investors, Rosenbluth says Morningstar is likely to take a fee for managing the funds. When asked about commissions or 12(b)-1 fees, Youssef referred to the filing, which says there will be no distribution or service [12(b)-1] fees.
Are ratings still relevant?
But what about the longer term relevance of analyst fund ratings considering the industry shift toward passive management?
"We think ratings will remain relevant to investors who are seeking to narrow down a large number of funds to a manageable size," Youssef writes.
Asked if Morningstar was investing in the subadvisors funds or just buying the advice and applying it to their own funds, and whether the subadvisors would be employees of Morningstar, Youssef referred a reporter to the SEC filing, which does not address either question, saying only that "the portfolios will invest in the Morningstar funds which, in turn, will invest their assets in individual stocks, bonds, and other securities that have been selected by third-party managers." See: Morningstar bristles about being 'refused or ignored' by DoubleLine as the 'silly, ugly feud' between Jeffrey Gundlach and the ratings firm rages on.
The 41-year-old Kapoor began his duties as CEO in January. A Morningstar lifer who started with the company in 1997, he replaces Joe Mansueto, who stepped down to become Morningstar's executive chairman. Most recently, Kapoor served as president, and before, that as head of products and client solutions. Kapoor began at Morningstar as a data analyst. See: How Joe Mansueto's purchase of ByAllAccounts is mostly a show of faith in the Morningstar brand, global reach and the future of asset-quarterbacking as a billable service.
The change also comes after a decade of unspectacular stock movement on Morningstar's part, up 100% over 10 years from $40 a share to $80.
---
---
Mentioned in this article:
---
---
---