Mike Papedis: I am not interested in working for another firm as employee.
Brooke's Note: The RIA roll-up business has never been about the art of the deal. It is about the art of making a whole series of deals followed by the frustrating management challenge of cobbling them all together. The first stage is easier than the second. For RIAs there is a management threshold of challenge that happens at about $500 million, at which point mom-and-pop skills reach their limit. With roll-ups, the brakes engage at around $20 billion to 30 billion, which is when we see dealmakers at those firms seek greener pastures. Perhaps that's why Mike Papedis, the face of HighTower's deal prowess, packed his bags for California.
HighTower Advisors LLC has lost its chief RIA dealmaker and national spokesperson at a time when observers are wondering where the next $10 billion of growth can come from.
Mike Papedis, whose name was synonymous with fast and furious dealmaking at the Chicago-based aggregator before 2013, left the company earlier this month to strike out on his own.
HighTower is losing a singular force, says David DeVoe, founder of DeVoe & Co., who himself left a big corporate job at Schwab to forge his own independent firm. See: David DeVoe, Schwab's RIA M&A chief, leaves to start his own shop.
"Mike has probably worked on more breakaway broker transactions than anyone in the industry," he says. "Few people are better equipped to help a wirehouse advisor think through their options and... move forward on the process of becoming independent."
Indeed, HighTower CEO Elliot Weissbluth allowed Papedis to take over two roles he formerly and famously filled -- both as the chief gunslinger in doing deals and as the person who fielded reporter inquiries about those deals by phone and by press release.
Repeal and replace?
HighTower declined to comment on whether it will replace Papedis or whether it could signal the firm is pulling away from its RIA M&A or breakaway activity.
The company has had setbacks of late including a hit it took in 2016 when it lost a 25-person team, PagnatoKarp, along with its $2.5 billion in advised assets, when it left to form a standalone firm. RIABiz then reported HighTower's assets at $25.6 billion with 426 employees serving 10,000 clients. After chats with Phyllis Borzi, a flagship HighTower team, PagnatoKarp, executes a 'deliberate' breakaway to form a $2.5-billion RIA
In 2015, HighTower reported its AUM to reporters at $30 billion. See: Roll-ups are off at an acquisition clip in 2015 as $2 billion washes over the transom in a single week.
HighTower's latest ADV, filed March 2017, shows HighTower with $24.6 billion of AUM and lists 426 employees.
JConnelly-employed HighTower spokeswoman Melinda Brodbeck had no comment when asked about the firm's asset levels.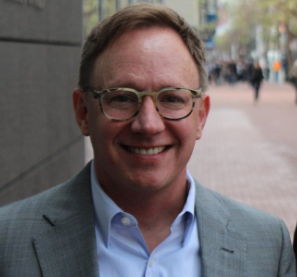 Pressed on these questions, Brodbeck emailed this comment: "We are pleased to support the launch of Mike's new business and wish him great success."
At HighTower, Papedis targeted midsized to large RIA prospects, specifically sole proprietors with between $400 million to $700 million of assets managed and multi-owner businesses with more than $1 billion-plus in AUM.
Papedis, who worked in sales at Fidelity Investments for seven years before joining HighTower in 2010, declined specifically to say why he left though he did express an allergy he had developed to working at larger companies.
Not interested
Papedis is launching a Chicago- and San Diego-based consulting firm, Fusion Financial Partners. (Not to be confused Fusion Advisor Network, founded by Philip Palaveev, which was absorbed by National Financial Partners Corp. in 2012. See: National Financial Partners buys longtime partner Fusion signaling a shift away from the 'roll-up' model.)
His migration follows a similar path to that of Matt Sonnen who left Focus Financial to form a similar practice called Pure Financial Independence. See: How the mastermind of the Luminous Capital breakaway is parlaying his cloak-and-dagger skills into 'Pure Financial Independence'.
Quiet time
HighTower has kept a conspicuously low profile of late, says John Furey, principal and founder of Phoenix-based Advisor Growth Strategies LLC.
"I think they've been quiet. It's fascinating and not good or bad. But there appears to be more RIA acquisitions that are direct or private equity. I think there is more diversity in the market and we're talking about HighTower less frequently."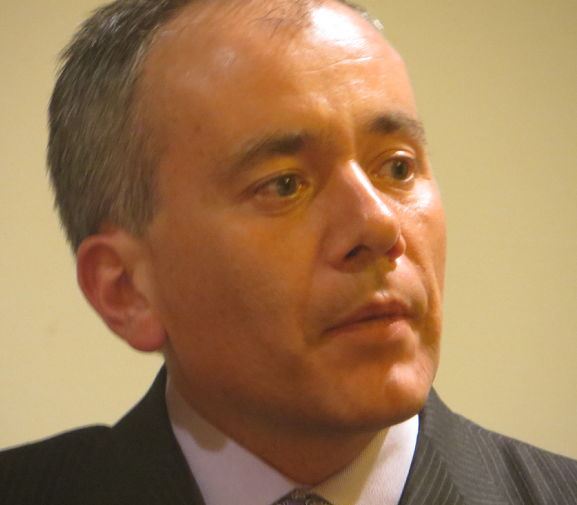 Papedis, 45, has been engineering the purchase of RIAs at HighTower since 2015. In 2013, with Papedis as executive vice president, HighTower announced its new policy of expanding its offerings to non-partner firms. He predicted that such firm would make up more than half its business in three years' time. See: It won't be long before HighTower's fee-for-service channel revenues draw even with its partner firm revenues.
Papedis, still an equity owner in HighTower, is upbeat about HighTower's future. "They had strong pipelines when I separated, therefore I do not believe any of their strategic growth initiatives are slowing down," he says.
Doubtless another reason Papedis's confidence in his old firm is that it'll be getting good advice: to date, Fusion has signed a single client: Hightower.
"I am grateful for the opportunity given to me by HighTower to grow both professionally and personally," he writes. "The parting of ways was made through careful consideration and discussions with my family and senior leaders at HighTower, and in collaboration with my professional ambitions."
Watch this space
Fusion is currently funded solely by Papedis.
He says Fusion has other possible clients in addition to HighTower lined up but declined to discuss them.
Currently, Fusion has no other employees besides Papedis but he sees that changing.
"It is my belief that Fusion will become the leading power broker of the independent, fiduciary-minded space and I am very keen on adding talent in the months and years ahead."
Spoken like a born recruiter.
---
Related Moves
February 19, 2021 – 8:58 PM
---
March 20, 2019 – 11:32 PM
---
September 13, 2018 – 2:21 PM
---
---
Mentioned in this article:
---
---
---
Jeff Spears
March 21, 2017 — 10:32 PM
The first stage of HighTower's growth is running out of steam so it seems like this is good timing for Mike to leave. The next stage will be worth watching as it has more prospective prospects, current RIAs, who will provide faster and more profitable implementation that brokers.
Advisor Truths
March 21, 2017 — 11:31 PM
One 15 second check of Pagnato Karp's ADV shows 1.1b of AUM. Cross reference this against their current website which now reads "3b of assets under advisment" and you can begin to see what a joke these reported numbers are. Congrats, to them for added another 500m of "advised assets" on top of the 2.5b quoted above. That's a lot of money they are not pulling the trigger on. It's too bad reporting like this perpetuates these misleading asset totals. Anyone hear from Dawn Bennett lately???? Mike is probably bowing out at the right time from this place and going to run a shop based on integrity. Good luck Mike.