News, Vision & Voice for the Advisory Community
As the Boston and San Francisco giants forgo hundreds of millions in profits in play-for-market-share in higher-margin businesses -- like advice
March 2, 2017 — 8:03 PM UTC by Brooke Southall
Brooke's Note: Because these staggering Fidelity and Schwab price cuts came virtually simultaneously, I asked both sides if there was any coordination between them. The answers: no and no. I had to ask. Still, nobody I talked to could recall a response so rapid by Schwab to a competitor's move -- perhaps suggesting just how much is at stake here. Wall Street is crumbling as a retail force and the top two heirs apparent are Fidelity and Schwab. But with super RIAs like Peter Mallouk coming along and robos, robos everywhere, this is no time to gouge investors on commissions just because you can.
With a stroke of a pen, Abby Johnson likely slashed more than $120 million off of her company's bottom line -- just in 2017. 
The Fidelity Investments CEO is likely to forgo short-term profits of at least that much -- an amount approximately in line with its annual advertising budget -- as part of its unilateral decision announced Tuesday to drop commissions to $4.95. The Fidelity advertising budget was listed at $138 million by Ad Age in 2012.
The Johnson move is clearly an investment in a future whereby her Boston firm invests by forgoing revenues now. Fidelity's Brokerage Value Study8 shows that three in four investors (76%) say they would consider changing to a firm that delivers superior price improvement. See: After Fidelity Investments and its owners get blasted by Reuters for alleged high-level conflicts of interest, Morningstar accepts the Boston-based giant's explanation.
"This move will strengthen our leadership position," said Ram Subramaniam, president of Fidelity's retail brokerage business, in a release. The cost of the move still looks small relative to Fidelity's total revenues that were $14.9 billion in 2015. 
Made to order 
Still, in a not-in-my-house move, Schwab CEO Walter Bettinger made a near-instantaneous shadow cut in Schwab's rate -- also to $4.95 -- reflecting a decision that had\already been made, according to Tim Welsh, president of Nexus Strategy.
"Schwab had to have had plans to match any Fido move because just to change systems and order entry technology for a price change is not trivial," he says. "So the fact they could just push a button and go as soon as Fido announced, is a big tell that they knew it was coming and were prepared."
Schwab's $2.00 cut lowers its revenue by approximately $120 million and 2018 EPS by $0.06, or 4%, according to William Blair's analyst Christopher Shutler. Fidelity likely stands to forgo more revenues considering that it is the larger of the two discount brokers. See: Morgan Stanley report: TD Ameritrade and other rivals may face pricing dilemma after Schwab price chop.
"I asked Walt after Schwab's prior cut, and he seemed to tell me he was prepared to go far, far, far further on many pricing fronts," he writes in an email. "Expect a lot more."
Prisoners' dilemma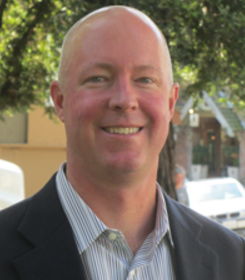 Fidelity contends that Schwab's $4.95 fee does not constitute a match in value because Fidelity has superior order execution.
"Fidelity is the only one of the four biggest brokerage firms [Fidelity, TD Ameritrade, Schwab and E*Trade] to not take payment for order flow for equity orders, ensuring that the price and speed of clients' equity orders are given priority," the Fidelity release reads.
Subramaniam adds: "We encourage investors to evaluate their firm on the overall value they receive. Fidelity clients have the best of both worlds – low pricing as well as consistently top-ranked order execution." See: An e-marriage of Schwab and Fidelity, a reflective Ron Carson and good jargon-bashing made T3 take off like that helicopter outside.
Fidelity provides custody and clearing to 12,500 financial advisory firms, including about 2,500 RIAs. 
Schwab's chief financial officer, Joe Martinetto, issued a statement assuring investors that Schwab could handle the blow -- and perhaps benefit. "Please don't miss the bigger picture here," he pleads. "This is a company that is performing extraordinarily well. We are engaged in a growth strategy, working to drive client acquisition that drives scale."
TD Ameritrade and E*Trade later lowered their commissions but not to the levels of Fidelity and Schwab.
---
Mentioned in this article:
---
---
Share your thoughts and opinions with the author or other readers.
Randall Smith said:
March 2, 2017 — 10:53 PM UTC
David Sandler said:
March 3, 2017 — 3:08 AM UTC
Stephen Winks said:
March 3, 2017 — 6:18 PM UTC
---
---