Walt Bettinger: We think the industry practices of negotiating prices undermines trust. What we intend to do is minimize negotiation so that trust is enhanced as opposed to trust being undermined.
Brooke's Note: Journalists are trained to hike up their level of skepticism and scrutiny in direct proportion to the amount of power wielded by their subjects and to reflect that in their reporting. Schwab remains the biggest force in the RIA business both because it has custody of $1.3 trillion of RIA assets and because the firm itself is morphing into something of a national RIA with a paper trail of ADVs to prove it. Walter Bettinger comes under even closer scrutiny than Schwab itself because he is the one trying to deliver fiduciary care to investors and shareholders simultaneously and to walk the fine line between serving RIAs and competing in that space as an RIA. At times I have been critical of Bettinger because I believed he made lose-lose decisions by erring on the side of bolstering short-term profits by charging too-high and too-obscure fees. But stretching back a year or two, I began noticing tangible changes in Bettinger's actions and tone. That sense only grew when Schwab rolled out its virtual RIA, and again when Schwab slashed commissions virtually in lockstep with Fidelity. See: Fidelity and Schwab one-two $4.95 price punch staggers industry with execs willing to go 'far, far, far further'. But that sense of shifting stalled last month when Wall Street analysts flat-out indicted Bettinger -- repeatedly -- on Schwab's own webcast for lowering and capping fees without any apparent outside pressure forcing those revenue-chopping actions. He didn't blink. He didn't get defensive. Bettinger was downright Chuck-like. Ironically, Schwab PR and Schwab's harshest critics dispute whether Bettinger has changed. But a perceptive Chip Roame puts well into words this strategic phenomenon that could be promising for the RIA business. Judge for yourself.
It's the moment every CEO dreads or thirsts for depending on the level of confidence in their vision, their sense of support from their board of directors and the credibility they have earned on Wall Street.
The moment came for Charles Schwab Corp.'s CEO Walter Bettinger Feb. 2 when analyst Richard Repetto grilled him about whether Schwab was damaging shareholder interests in an overzealous regard for the welfare of investors. See: Why I moved my account from Schwab's RIA and what Chuck could do to improve Schwab Private Client
Repetto, principal of Sandler O'Neill & Partners LP, was particularly troubled by Schwab's putting a cap on client fees in its new virtual advisory program, Schwab Intelligent Advisory. The fee is .28% for clients but it caps at $3,600 in fees a year regardless of a client's asset levels. See: Schwab unveils its virtual future to plaudits but using green CFPs as its real people, mandatory 6% cash, could prove troublesome.
"I'm trying to say this appropriately," said Repetto on the call, "but you definitely emphasized putting the client first and I think that's a hallmark of Schwab. …My question is at what point... we've seen the fee caps, price cuts…. If everyone wanted to charge zero, you couldn't. I'm trying to get a feel for the balance between shareholder value."
Repetto declined to respond to requests for comment.
San Francisco-based Charles Schwab Corp. announced it was slashing commission prices on stocks from $8.95 to $6.95 in the 2017 Winter Business update.
Repetto continued: "You lopped $2.7 billion today off the market cap. So, the balance between shareholder value and doing things [for clients], potentially, you could do both."
By end of business on the day of the call it looked like shareholders were on the low end of the seesaw. The stock opened at $39.87 and closed at $39.17 -- a drop of 1.7% -- and had dropped as low as $39.03 in intraday trading. By March 15, however, the stock price had recovered and then some, closing at $42.98.
Both first
Bettinger was insistent that his firm has no plans to stop doing what is best for clients, but will also focus on shareholders as well.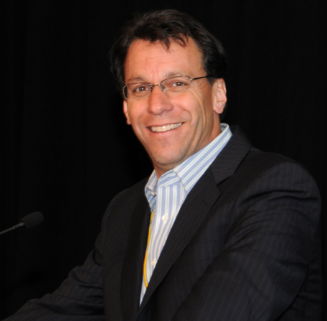 "We work fairly hard to find that balance….And, we don't worry about what happens with the stock in one day. We're playing a long-term game here not a short term game. We've got 45 years history of putting clients first. We win in the long run and that's the kind of investors we hope to attract." See: Schwab launches biggest RIA-targeted price war in years -- but TD and Pershing say they won't play along.
Although most financial services CEOs roll out this kind of language regarding their firms' long-term strategies, their actions often belie their words.
This could be an exception.
Schwab, by any measure, is on a seeming rampage to slash fees and to introduce bargain basement fee products and services that can -- and do -- cannibalize higher-margin offerings. Schwab's virtual advice offering is a prime example but so are its ETF fees, commissions and willingness to live with declining assets in OneSource, Windhaven and other fat-margined old standbys.
Old roots
Such actions are certainly a hallmark of Schwab chairman Charles "Chuck" Schwab. Rob Farmer, Schwab's head of corporate communications, pushes back against any suggestion that Schwab's recent actions are anything less than business as usual.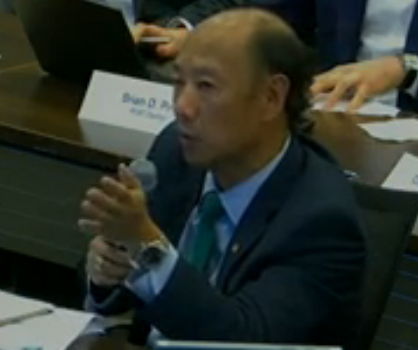 "Lowering costs and leveling the playing field for investors are core principles upon which Chuck founded the firm more than 40 years ago. We continue to leverage our scale to deliver industry-leading pricing and deliver more value to investors of all sizes," he writes in an email.
But Bettinger has been warier about taking actions that Wall Street might construed as Schwab cutting off its nose to spite its corporate face. See: 8 takeaways from Schwab's earnings report and commentary including: We are 'full-service', dammit. His recent willingness to stand firm with Wall Street analysts seems dialing into Schwab's vision and an energizing of its once rich culture, according to Charles "Chip" Roame, managing principal of Tiburon (Calif.) Strategic Advisors.
"The Schwab that I have seen emerging for the past couple of years is again one with a purpose driven culture under Walt Bettinger, akin to its roots under Chuck Schwab," he writes in an email. "While Schwab faces new competitors, including Fidelity Investments, The Vanguard Group, and even robo-advisors such as Betterment, it seems to be clearly executing with a purpose-driven culture again, with a purpose of seeking to deliver a cost-competitive deal to millions of investors."
Bettinger stressed that "purpose" includes financial results in addition to winning love from customers.
"The company is in an outstanding strong position to deliver those type of results while still sharing with clients," Bettinger said. "We've operated efficiently and consistent with our strategy we should and we want to share those benefits back to clients." See: What a close reading of Barron's cover story on Walt Bettinger reveals.
Too unilateral?
On the call, Repetto questioned Bettinger further about the price cuts -- specifically whether they were necessitated by market forces.
"Was there an event or competitor you were targeting? .... Are you saying Schwab doesn't negotiate price on commissions?"
If you haggle excessively on such things, it can exact a larger cost, Bettinger replied.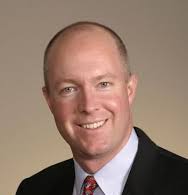 "We think the industry practices of negotiating prices undermines trust. What we intend to do is minimize negotiation so that trust is enhanced as opposed to trust being undermined."
Roame says Bettinger's stance on this issue has grown more assured as his hold on the Schwab throne grows more secure.
"I have a sense of increasing confidence, clarity and situational command by [Bettinger] in recent years. Numerous recently announced ... strategies seem well aligned with one another and aimed at serving a greater purpose," he writes.
"I think many would attribute discount brokerage innovations to Chuck Schwab. Subsequently, [Schwab] excelled by rolling out a series of consumer-friendly offers such as online trading, its mutual funds supermarket OneSource, its cost competitive ETF supermarket, its branch based advice, and FA custody services."
Many of those Schwab innovations like custody, OneSource and web-based trades go back to the 1980s and 1990s.
In drive
Analysts also quizzed Bettinger about conceding the fate of its fat margin business OneSource, which is rapidly losing assets See: As OneSource asset levels falter, Schwab slashes no-transaction-fee minimum to invest.
Bettinger was not to be rattled.
"You can identify it as Schwab's version of active asset management. We're no different as a company than anyone in this industry where active asset management has been experiencing downward pressure on flows due to a number of factors -- [the] two biggest are relative performance as well as fees."
OneSource may no longer have a future in the long-term, he acknowledged. "We don't want to design strategies to slow that down or reverse it or stop it. We want to anticipate where the client wants to go. If One Source continues to decline, that's something we accept and are willing to live with it." See: Schwab makes play for ETF-distribution domination but not without risks.
Bettinger talked up his client-first philosophy throughout the call.
"I'm probably repeating myself a bit. We're going to continue to deliver benefits of scale to our clients. That will include any commission product, equities, derivatives.... We'll consistently look at pricing...Whether it is deposit pricing, whether it is expense ratios, whether it is in advisory services, we're always going to operate in a competitive environment but using our scale and efficiency to drive a better value."
It's all marketing
Count Timothy Welsh of Nexus Strategy of Larkspur, Calif., and a former Schwab executive, as absent from the amen corner when it comes to Schwab's client-first gospel.
"What I will say is that it is a very politically correct statement to comment that everything they do is for the client, but as [former head of Schwab's advisor business] John Philip Coughlin used to remind us, every action is a marketing action," he writes in an email.
He adds: [T]here are always underlying strategic reasons and motivations that compel companies to take such drastic actions as engaging in a pricing war."
Long road for OptionsXpress
On the call, the only cavil analysts had with OptionsXpress, the online brokerage service Schwab purchased in 2011, was why it took so long to roll out. The firm is fully integrating the platform this year. See: How Schwab may yet reap value from brokersXpress accounts, advisors, staff and assets.
Terri Kallsen, executive vice president of investor services acknowledged it had been a long march from purchase to imminent rollout.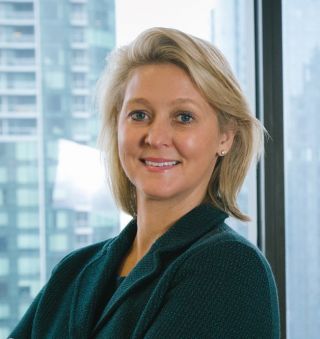 "Everything we do the client comes first. When we acquired it, we spent a fair amount of time working with clients in OptionsXpress to understand the communication...And, there were regulatory challenges, international offices....We didn't want to compromise any of the data. Those three things have taken this long but the day has come."
Kallsen also addressed the fee cap on SIA. "It's got to be simple and that's one of the reasons we put the cap on Schwab Intelligent Advisory. People understand it."
Bank shots fired
Also up for discussion was the role of big banks in the current financial services arena, specifically whether their bolstered wealth management divisions pose a serious threat to Schwab's RIAs.
If so, it's because they got a relative free pass on bad press during the crash years, said Bettinger.
"There's no doubt that in recent years as the major banks that have wirehouses have improved brand and have avoided some of the negative press in financial crisis. They've had greater success in retaining some of the clients and advisors that work for them." See: Banks are hungry to buy RIAs again.
On the other hand, the RIA-like practices that banks are adopting could make for prime recruiting targets.
"As those firms begin to act look behave and service in a manner that is much more consistent with the way RIA channels always have, complexity involved in transitioning out of that business into the RIA channel diminishes," Bettinger said. See: First Republic's $70B-plus RIA roll-up loses four top executives as its contract with Luminous team ticks down
He added: "If you're in a corner office, a high quality broker at a wirehouse and you've moved significant business to the fee side, it's a very small leap to go to the RIA model. Whereas, if you're more heavy on the commission side, it's a very complex transition to make."
---
---
---
Stephen Winks
As a national RIA, Schwab informs us what large scale institutionalized support for expert advisory services support.might look like. Intelligent Portfolios is not dodging the question whether brokers render advice. Trade execution is treated as a cost center to be minimized in the client's best interest. This directly addresses the question why 40% of the investor's earnings on their retirement savings is lost to brokerage fees, commissions and administrative cost. We are seeing the role of the b/d and asset manager being blurred and the empowerment of the advisor in the best interest of the investing public. Wall Street is paying attention ar Schwab's architect for Intelligent Portfolios being lured to Morgan Stanley. Look for advisory services cost to be streamlined and the level of counsel provided rendered to be exponentially enhanced with associated accountability (long shirked) becoming a point of differentiation. Schwab pricing and service is structured to gain market share. The forgotten "retail investor" will be the ultimate arbiter of value and price. Disruption is Schwab's strong suite. SCW.