Mukesh Mehta and Charles Goldman are friends who have made a point of having dinner together a few times a year.
Brooke's Note: In the idyllic world of P.G. Wodehouse, the unkindest cut one member of the landed gentry can inflict on another is to steal their Anatole -- in other words, their French chef. Back to boiled cabbage and corned beef for Aunt Dahlia and guests at Brinkley Court. The equivalent theft in terms of RIA talent is to make off with another company's chief information officer. By all accounts, Mukesh 'Muk' Mehta is one of those bouillabaisse maestros. To further curdle the cream for Cetera, Mehta is leaving for a much smaller company in AssetMark. Yet, as this article shows, AssetMark's growth rate is a lure. And Charles Goldman had some other attractants on hand.
AssetMark Inc. has hired away a legendary chief information officer from Cetera Financial Group in a sign of prolific growth and prosperity under its new Chinese owners. See: One effect of Ron Carson's exit from LPL after 27 years: His firm disclosed the use of forgivable loans to the SEC.
Mukesh 'Muk' Mehta will depart the CIO job at the El Segundo, Calif.-based broker-dealer to become the new CIO of the Concord, Calif.-based TAMP, which has $34 billion of assets on its platform. AssetMark's ADV lists $20 billion of AUM, which it classifies as referral assets. The other $14 billion are non-referral.
The departure was disclosed in an internal executive memo circulated at Cetera, the contents of which were shared with RIABiz by a source who asked not to be named. AssetMark confirmed the hire. Mehta is expected to leave Cetera, which has more than 9,000 affiliated advisors, March 24, according to the source.
Cetera declined to respond to an emailed request for comment.
'Fintech pioneer'
The hire marks a reunion of AssetMark CEO Charles Goldman and Mehta, who were colleagues when Goldman headed Schwab's RIA business, then called Schwab Instutional.
Mehta was senior vice president and CIO at Schwab from 2003 to 2008 and was then hired by TD Ameritrade Institutional to perform essentially the same role. Goldman headed the Schwab custody unit from 2007 to 2008. Cetera, during the 2014 interregnum when Nicholas Schorsch's RCS owned it and Valerie Brown was still CEO, poached Mehta from TD. Mehta was hired by Larry Roth. See: Why exactly Valerie Brown is out of a job at Cetera -- and Larry Roth is in.
"I've never had a better technology partner and I mean that with an exclamation point," Goldman says.
He explains that Mehta sees the whole field of vision including advisor practices, advisor technology, digital aspects and how to make all those aspect work together. Goldman adds that Mehta has a way of doing what is hardest in technology -- getting things done.
"I had the opportunity to interact with Muk both while he worked at TD Ameritrade and while he was at Cetera," writes Eric Clarke, president of Orion Advisor Services LLC of Omaha, Neb., in an email. "I consider Muk to be a fintech API pioneer, and I am sure that AssetMark will benefit greatly from his strategic insights and innovative vision. I would agree with Charles, this is a great hire."
Simple but 'eyepopping'
Goldman says recruiting process was personal because he and Mehta are friends who have made a point of having dinner together a few times a year for the last several years. It helped that Mehta's wife and kids never left the Bay Area after he was recruited to TD in 2008, or later when he was hired to Cetera in 2014. The family continued to keep a home base in San Ramon, Calif. -- 20 minutes down Interstate 680 from Concord. Mehta commuted to New Jersey for his TD gig then to El Segundo at Cetera. See: AssetMark keeps to the ex-Schwab theme, tapping Jerry Chafkin as chief investment officer.
The story behind this latest AssetMark hire echoes Goldman's success in bringing over other members of his old Schwab team like Cathy Clauson and Natalie Wolfsen.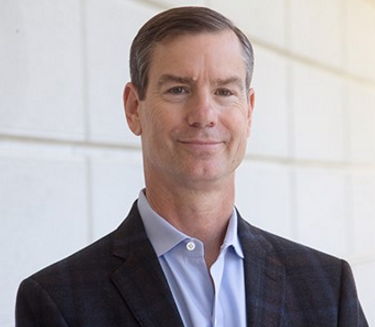 Goldman says AssetMark's technology has been overhauled but that his company's success will largely rely on continuing to create a simple but "eye-popping" interface. AssetMark has 7,000 advisors on its platform with myriad software needs and integration challenges based on relationships with various performance reporting providers like Jacksonville, Fla.-based Black Diamond or Orion -- or CRM providers across the board like San Francisco-based SalesForce, Gold River, Calif.-based Redtail and Raleigh, N.C.-based Junxure.
Then, too, AssetMark also has to deal with hundreds of advisors with no performance reporting capabilities at all.
"Our strategy won't be to adapt to every API," Goldman says. See: Seven RIAs tell what big project they spent money for in 2016 -- and why.
Currently, AssetMark is concentrating on improving its account-opening process.
Back at Cetera...
Goldman says AssetMark's sale to the Chinese company, Huatai Securities Co. Ltd., last April went as well as hoped, and that in the three-and-a-half years since he and a group of private equity firms bought AssetMark, it has grown from $20 billion on the platform to its current $34 billion, a 70% jump. When Huatai made the deal last spring, AssetMark had $29 billion on its platform. Charles Goldman's turnaround of Genworth castoff leads Chinese investor to pay stunning price.
Goldman allows that hiring Mehta was a dream deferred by AssetMark's decision to seek a buyer, followed by the sale and integration process. The problem, Goldman explains, is that he couldn't tell a CIO applicant about the deal -- nor would it have been fair not to.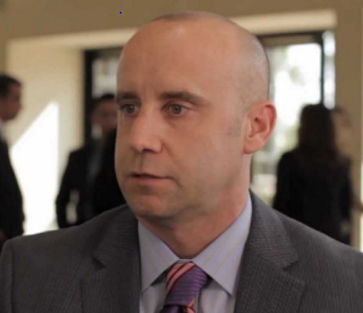 As for Cetera, it still has deep technology bench. When it hired Mehta, it also announced that Leda Csanka, who previously served as senior vice president and CIO, had moved into the newly created role of chief technology officer, reporting to Mehta. Edmond Walters, founder of eMoney, sits on Cetera's board of directors. Walters and Mehta enjoyed working together, sources say, and Mehta did not leave Cetera because he was displeased. He simply liked the AssetMark position better.
In its most recent press release, Cetera announced that Carson Wealth was moving substantial assets to its platform. CEO Ron Carson cited Cetera's technology and innovation as a key reason for his move from LPL Financial. Almost-confirmed reports had Ron Carson bolting LPL for Cetera as part of a $35-million shake-up of his RIA; 92 hours later the silence is deafening
When Cetera hired Mehta in 2014, it also reported that Mohan Gurupackiam, Derek Gledhill and Sandy Coffey had joined the company's technology team as vice president, head of applications, delivery & operations; senior director, advisor workstations; and head of IT finance and governance, respectively. Gurupackiam's experience included nearly 14 years at E*Trade Financial Corp., where he served most recently as director of software engineering. Gledhill held the position of vice president, broker workstation, advice and wealth management at Ameriprise Financial prior to joining Cetera. Coffey came to the company from American Honda Motor Co., where she served as an IT executive.
---
---
Mentioned in this article:
---
---
---
Jeff Spears
Looks like technology chops trump advisor chops.