When Dave DeVoe (l.) started DeVoe & Co., Tim Kochis was on hand to advise. Now Kochis is managing director.
Brooke's Note: RIAs never leave the business -- they just take a break. That has proven to be the case with Tim Kochis, who was absent with leave from the RIA ranks for three years and who has now returned to the ranks. What's particularly appropriate about his latest career weave is that it's being done to help fellow RIA owners execute the same vocational half-pike with a twist. There's little doubt Mr. Kochis will have fun in this endeavor. But there is even less doubt that this hire of was a real coup for David DeVoe. I've had Mr. Kochis "work" for me to write a wonderful article: Ex-RIA chief: 'How I learned more in a month as a client than in 20 years as CEO', so even I could offer a bit of a recommendation as a former "employer." He made his deadline and delivered more than he promised.
Tim Kochis has resurfaced after being a career CEO -- as a staffer in a realm where financial advice is not the product. See: Tim Kochis retires, months earlier than scheduled, but also years later than planned.
DeVoe & Co. has announced that Kochis is now managing director at its San Francisco-based M&A consultancy ahead of the formal launch of its SuccessionWorks, intended to provide broad succession and continuity resources to advisors with less of a sell-thy-business mentality than the regular practice. In addition to Kochis, the firm's team of managing directors now includes three former heads of $1 billion-plus AUM RIAs and two McKinsey-trained consultants.
"We see succession planning as a pain-point for the industry," says David DeVoe, managing partner and founder of the firm, which offers valuation, management consulting and investment banking services. "We want to help as many advisors as we can put these important succession plans in place."
No soup for you
In an industry where studies consistently show that roughly two-thirds of firms have no real succession plan – potentially leaving clients in the lurch – the need for a novel approach is real, DeVoe says. "It's such a confusing topic. RIAs don't even know where to start. There are so many different ingredients that go into the soup that we thought it was high time to … help firms navigate these complicated waters." See: Why shock-and-awe over low succession planning rates is unhelpful and distasteful.
Kochis, 71, is known for doing succession planning the right way. After founding Kochis Fitz Tracy Fitzhugh & Gott in San Francisco in 1991, he merged in 2008 with Quintile Wealth Management of Los Angeles, creating Aspiriant LLC. He stepped down in 2012, but remains one of Aspiriant's 60 or so partners. The firm now has north of $10 billion in managed assets. How Aspiriant knocked out another all-stock deal for an $850-million-AUM firm and why such pure-paper transactions don't grow on trees.
Since his departure from Aspiriant, Kochis has been doing solo consulting in the United States, in Indonesia and China. He co-authored a book published last year that covers areas from behavioral finance to making the most of Chinese investment opportunities. He also co-wrote a book for RIAs, "Success and Succession: Unlocking Value, Power, and Potential in the Professional Services and Advisory Space," published by Wiley in 2015.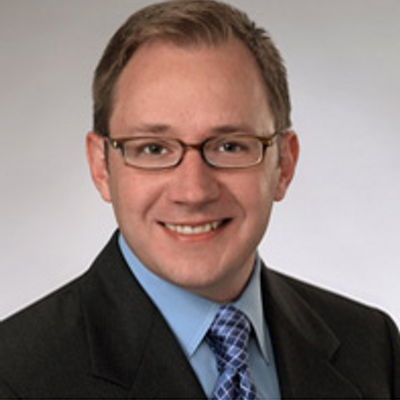 Friendly assist
While Kochis plans to continue his foray into the Asian market as part of his independent consulting work, he wanted to be part of a group.
"I've been operating as a one-person show, and obviously that has its limitations," Kochis said. "I wanted to join up with someone."
It made sense that DeVoe, 49, would be that someone.
Kochis and DeVoe met 14 years ago when Kochis was CEO of Kochis Fitz, and DeVoe was a managing director of strategic business development at Schwab Advisor Services doing M&A and succession planning for RIA clients.
At the time, Kochis Fitz was not among the custodian's 90 largest advisor clients that made up DeVoe's core focus. But Kochis used various Schwab services and came to know DeVoe. When Kochis cofounded Aspiriant, the new firm became part of the deal-minded group served by DeVoe. See: Schwab IMPACT 2013 is another great bash but picketers and Fidelity siphoned off some precious RIA attention.
When DeVoe began contemplating launching his own firm, Kochis was one of the first people he talked to about his idea.
"I asked him if I was crazy to do it," DeVoe says explaining that Kochis helped him – for free, as a friend – create a roadmap for launching and sustaining his own firm.
"Literally, his fingerprints are on [DeVoe and Co.'s] business plan."
Exit signs drawing near
Since its founding in 2011, DeVoe & Co. has been involved in more than 250 consulting engagements for firms with AUMs in the range of $150 million to $8 billion, along with 120-plus valuations.
"I've been impressed with Dave's expertise and passion for this business," Kochis says. "It's also his entrepreneurial drive. He really wants to get a job done and do the hard work of assembling the resources to accomplish it."
Nevertheless, the two could face the ongoing headwinds of apathy, ignorance and procrastination. A 2015 study from Fidelity Investments showed that while almost two-thirds of advisory firms say they'd prefer an internal succession, just 27% have future owners in place and 9% of that group have equity in their firms. At the same time, the study showed that 3% of RIA owners planned to exit the business within a decade. That was up from 30% from 2014.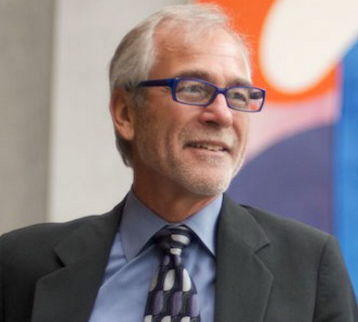 Yet both Kochis and DeVoe think the needle is slowly moving in the right direction.
Adds DeVoe, "I used to hear 'I'll die with my boots on.' We hear that less and less, so the industry is moving in the right direction."
SEC weighing in
In addition to being good business and best practice, an in-place succession plan could become mandatory for RIAs. The Securities and Exchange Commission weighed in last year with a proposed rule that would require firms to create and implement business continuity and transition plans "reasonably designed to address operational and other risks related to a significant disruption" in business operations.
But, because the rule was proposed under former SEC chairwoman Mary Jo White, who was appointed by President Barack Obama in 2013 and stepped down after Donald Trump won the presidential election, its fate is questionable under an administration that has ordered federal agencies to kill two regulations before adopting a new one. See: Trump's lightning-quick backtrack on executive order relating to DOL rule sows chaos in financial advice industry.
Kochis, who will remain based in San Francisco, is working for DeVoe on an hourly basis for now. After a year, the plan is for him become a shareholder.
"I'm not doing it for the money," Kochis said. "It's something that the profession needs badly, and I feel this is the best way to contribute to a solution long-term."
---
Mentioned in this article:
---
---
---
John and Ashley Phoenix
March 13, 2017 — 10:20 PM
Two of the best people in our business partnering to better the industry!